Embarking on a camping adventure with your children can transform into an unforgettable bonding experience. However, the challenge of packing and preparing for the journey can be overwhelming. Fear not! Utilizing an essential camping with kids checklist will effortlessly guide you toward a triumphant excursion into the wild.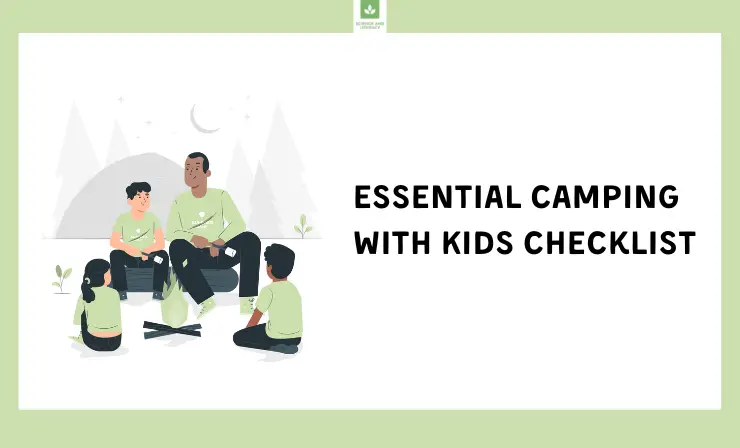 The youthful exuberance of little ones comes with a heightened need for attention and thoughtful preparation. Ensuring you have a comprehensive camping with kids checklist as your trusty companion ensures a seamless experience and averts potential catastrophes during these fun-filled escapades.
Our comprehensive camping with kids checklist will ensure your group is well-equipped, safe, and entertained throughout the adventure. Leave no stone unturned, covering all facets – sustenance, attire, equipment, and even first aid essentials.
In this article, you'll get the lowdown on all you need to know with our camping with kids checklist. We have covered everything you need to ensure an enjoyable adventure for everyone.
Seasoned explorer or novice adventurer, our comprehensive camping with kids checklist ensures your camping excursion is an unforgettable experience, equipped with all essentials.
Here's a list of all essential camping with kids checklists, which we recommend to use:
My Essential Camping with Kids Checklists
Checklist
What It Includes
1. Camping Checklist for Food →

Essential food items to bring when camping with kids, including snacks, cooking supplies, and utensils
Tips for preparing and storing food when camping with kids

2. Camping Checklist for Clothes→

Essential clothing items to bring when camping with kids, including layers, rain gear, and sturdy shoes
Tips for packing and organizing clothes for the whole group

3. Camping Checklist for Meds and First Aid→

Essential medications and first aid supplies to bring when camping with kids, including sunscreen, bug spray, and basic first aid items
Tips for staying safe and healthy while camping with kids

4. Camping Checklist for Gear→

Essential camping gear to bring when camping with kids, including tents, sleeping bags, and camping chairs
Tips for packing and organizing gear for the whole group

5. Tips and Hacks for Camping with Kids→

Additional lifehacks and useful tips for how to conduct camping with a group of kids for a teacher
8 Food Items: Camping Checklist for Food
Embark on an enthralling family adventure in the great outdoors, creating cherished memories while camping with your little ones! The key to a seamless experience lies in thorough preparation and a well-crafted plan, particularly when it comes to mealtimes. In this guide, we'll unveil the ultimate camping with kids checklist for food, covering indispensable items as well as clever tips for meal prep and storage. Elevate your family camping escapade with our expert recommendations!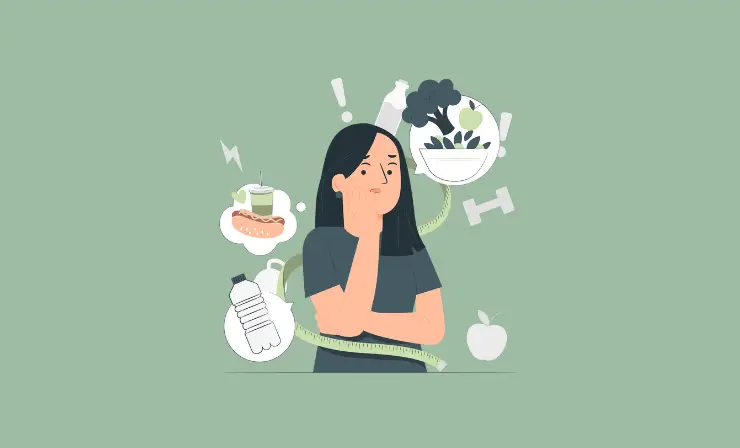 List of Essential Food Items
Discover the ultimate guide to a stress-free and fun-filled camping experience with kids! Explore our carefully curated list of must-have food items, scrumptious snacks, indispensable cooking supplies, and practical utensils. Transform your outdoor meals into an exciting adventure with ingenious food prep tips and clever camping lifehacks:
 Snacks: Keep young ones fueled and delighted with an assortment of wholesome, mouthwatering treats such as adventure-ready mixes, scrumptious energy bars, nature's candy, and crisp vegetables paired with delectable dips. Also, consider ready-to-go snack bundles for convenience and gratification.
 Breakfast: Opt for hassle-free morning meals like instant oats, crunchy cereals, or grab-and-go bars, and let's not forget the caffeinated elixir for the grownups!
Lunch: Prepare tantalizing sandwiches, delectable wraps, or other scrumptious no-fuss meals, ensuring they can be assembled in advance and effortlessly enjoyed at your picturesque campsite.
Dinner: Envision evenings of epicurean adventure as you map out meals that cook to perfection over a crackling campfire or sizzle on a convenient portable stove. Elevate your dining experience with preassembled ingredients and effortlessly delicious options like juicy hot dogs, mouth-watering hamburgers, or tantalizing foil packet specialties.
Cooking supplies: Equip yourself with a nifty portable stove or grill, versatile pots and pans, trusty utensils, and a robust cutting board. Complete the ensemble with an indispensable can opener, a handy bottle opener, and a reliable, sharp knife.
Utensils: Equip your group with a personalized set of utensils, plates, bowls, cups, and mugs, ensuring everyone is ready for mealtime. Opt for disposable alternatives to guarantee a hassle-free cleaning experience.
Cooler: Arm yourself with an enchanted cooler, complete with frosty ice packs to safeguard your delectable, mortal foodstuff like succulent meats, creamy dairy, and crisp, vibrant produce from the perils of the heat realm.
Culinary Hacks & Techniques
To enhance your camping experience, effortlessly enjoy a nourishing meal by preparing slices of fruits and veggies beforehand.
Opt for mini containers to pack spices, seasonings, and condiments, ensuring your culinary flavors are at your fingertips without consuming precious luggage space.
Discover the simplicity and joy of crafting delectable foil packet meals, perfect for campfire cooking or utilizing a portable stove. Just grab some foil or parchment paper, and unleash your culinary creativity!
Effortlessly streamline your meal preparation and tidying process with the clever utilization of resealable plastic bags for organizing and storing components.
Tips for Preparing and Storing Food
Ensure a safe culinary experience by skillfully segregating raw meats and poultry from other ingredients, and master the art of cooking at optimal temperatures.
Safeguard your meals by employing clever storage solutions that ward off spoilage and contamination. Pamper perishable products with a cozy ice pack sanctuary in a dedicated cooler, while granting beverages their own exclusive chill-out zone.
Effortlessly access and utilize your meals by embracing reusable plastic storage containers, complete with snap-on lids, ensuring optimal freshness and convenience.
Embark on a culinary adventure by meticulously crafting meal plans and curating grocery lists, guaranteeing a treasure trove of well-prepared ingredients. Say goodbye to the chaos of forgotten essentials, and welcome a streamlined realm of time-saving efficiency.
Make sure to pack additional tasty treats and refreshing beverages for the little ones, as they may require that extra energy boost due to increased activity and excitement.
Discover the joys of camping with your little ones! By equipping yourself with our comprehensive camping with kids checklist for food and adhering to the invaluable tips we provide for food preparation and storage, you can guarantee a memorable and safe adventure into the great outdoors for the entire family. Here's to delightful camping experiences!
Check this video to learn about effortless and satisfying camping meals, revealing everyone's favorite dinner ideas for an unforgettable camping experience. Elevate your outdoor culinary escapades with diverse meals!
8 Essential Clothing Items: Camping Checklist
Get ready to make your next family camping trip a success with our essential camping with kids checklist for clothes! Keeping little ones warm, dry, and comfortable is key to making unforgettable outdoor memories. Don't forget the layers, rain gear, and rugged shoes – our list has got you covered. Time to start packing and get ready for a thrilling outdoor adventure!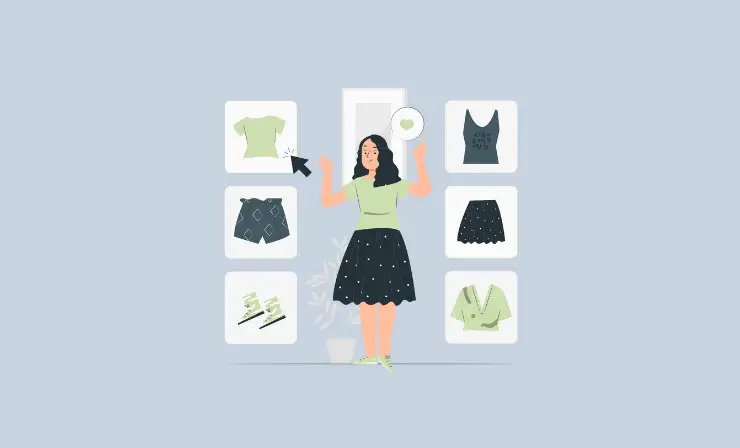 List of Essential Clothing Items
Base layers: With colder temperatures just around the corner, it's essential to keep your kids warm and dry during your outdoor adventures. It's time to pack along some moisture-wicking base layers to add that extra layer of comfort and protection. Whether you're camping, hiking, or just exploring the great outdoors, these base layers will keep your little ones cozy and happy throughout your trip.
Mid-layers: Stay cozy and warm as the temperatures drop with some of the coziest mid-layers out there. From stylish fleece sweaters to classic wool vests, these pieces are sure to keep you toasty when the chilly breeze picks up. So bundle up in style and comfort with some of the best mid-layers on the market.
Outer layers: When the weather turns sour, don't let your kids get caught in the rain or wind without proper protection. Make sure they stay dry with a top-quality waterproof and breathable jacket. Don't settle for less – look for one with a trusty hood to keep their head dry too.
Hats and gloves: Stay stylish and comfortable all day long with a range of hats and gloves! Don't let chilly nights ruin your fun – the gloves will keep you warm and cozy no matter the weather. Plus, hats provide great shade during hotter days, making them a must-have accessory for kids and adults alike.
Pants: When it comes to outdoor activities, don't forget to pack the perfect pair of pants! From hiking through rough terrain to camping in chilly weather, you'll want something sturdy and reliable. Jeans, cargo pants, and other thick and durable fabrics make for great options. And if you're feeling the chill, think about adding some extra insulation with thermal or fleece-lined pants. With the right pants in your bag, you'll be ready for whatever adventure comes your way.
Shorts: Looking for the perfect attire for your kids on a warm and adventurous camping trip? Look no further than a few pairs of shorts! Not only are shorts practical for outdoor activities, but they also provide a comfortable and breezy option for your little ones. Don't forget to pack enough pairs to last through all of the excitement and exploration that awaits.
Shirts: Elevate your outfit game by bringing both long and short-sleeved shirts for layering. Opt for lightweight, breathable materials like cotton or polyester to stay comfortable and stylish.
Underwear and socks: Don't let unforeseen circumstances cramp your style! Make sure to have enough fresh, comfy socks and underwear for every day of your trip, and a little extra just in case Mother Nature or a clumsy spill decides to intervene. No need to sacrifice freshness or comfort when you're prepared!
Tips for Packing and Organizing Clothes
Say goodbye to chaotic suitcases with an organization miracle: packing cubes. These nifty travel companions help you separate clothes by family member, so your packing is more intuitive and efficient. No more digging through a jumbled mess of laundry to find what you need. Embrace the joy of a clutter-free suitcase with packing cubes.
The Art of Rolling Your Clothes. Ditch the old-school folding technique and join the rolling revolution! Not only can rolling your clothes save precious closet space, but it's also proven to reduce pesky wrinkles. Plus, it's an easy and efficient way to make your wardrobe look neat and organized without sacrificing style. Give your clothes the TLC they deserve and try rolling today.
As a savvy traveler, it's imperative to choose your travel companion wisely: your luggage! Selecting the perfect bag is crucial for having a stress-free trip. Don't let overpacking or underpacking ruin your experience. Whether it's a quick weekend getaway or a long-term adventure, make sure you have the right bag that suits the length of your excursion and fits all your essentials with ease.
Get ahead of the game by packing extra bags for your next trip! Keep those dirty laundry and wet clothes separate from the clean ones with this simple hack. Trust us, you'll thank yourself later for having the foresight to prepare. Make your travels stress-free and organized with this pro tip.
Elevate the excitement of sorting out luggage for a group trip by creating personalized tags for each member. Never again will there be confusion on whose suitcase is whose – the thrill of seeing one's name on their luggage is now possible with individual labels. Create a seamless, organized travel experience for all kids with this little yet game-changing tip.
Be weather-wise and well-prepared with your wardrobe! Don't let unpredictable weather catch you off-guard. Check the daily forecast and put together a suitable outfit for any potential changes in temperature or precipitation. Stay ahead of the game and avoid any unwelcome surprises with Mother Nature.
Make your camping trip cozy and bug-free by packing the right sleeping gear! Along with your clothing, don't forget to include warm sleeping bags, comfy sleeping pads, and fluffy pillows to guarantee a good night's rest. Plus, if your camping destination comes with pesky bugs, be prepared with either bug spray or insect-repellent clothing.
Efficiently packing for your camping trip with little ones can make all the difference in ensuring a memorable experience. Our comprehensive camping with kids checklist for clothing is your go-to resource for making sure you have everything you need. Remember to stay organized and most importantly, soak in the beauty of the great outdoors while creating memories that will last a lifetime.
Check this video to discover hassle-free camping tips for packing your trailer and achieving optimal organization. Whether you're a camping newbie or a seasoned pro, theise expert hacks will have you hitting the road in no time, with less fuss and more fun. Say goodbye to stressful packing and unpacking – and hello to effortless camping adventures!
7 Meds and First Aid Items: Camping Checklist
Embarking on a camping trip with little ones comes with a lot of responsibility. You want to ensure you're fully equipped to handle any unexpected scenario that could arise. Take heed of our essential camping with kids checklist of first aid supplies and medications to pack before hitting the great outdoors with your family.
List of Essential Medications and First Aid Items
Prescription medications: Don't let your valuable prescription medications go on vacation without you! Bring them along for the ride and keep them safe and dry in a waterproof container. And hey, why not add a couple of extra days worth, just in case you decide to extend your adventure a little longer? Your peace of mind and well-being should always come first!
Over-the-counter medications: These meds offer quick and easy relief for anything from a pounding headache to a stubborn allergy. Choose from a wide range of pain relievers, fever reducers, antihistamines, and more to keep your little one happy and healthy.
First aid kit: Be prepared for any little mishaps that may come your way by ensuring your first aid kit is fully stocked with all the essentials. Don't forget to include bandages, gauze, antiseptic wipes, tweezers, scissors, and anything else that may come in handy for minor injuries. Your kit could make all the difference in an emergency situation, so take the time to ensure it's well-stocked and ready for action.
Sunscreen: Protect your little ones from harmful sun rays. Applying sunscreen with an SPF of at least 30 is crucial for safeguarding your child's delicate skin. Be sure to coat them generously and regularly, especially on delightful sunny days.
Insect repellent: Don't let pesky insects ruin your outdoor adventure! Ensure a bug-free experience by packing an insect repellent containing DEET, a powerful formula that effectively wards off ticks, mosquitoes, and all biting insects. Keep yourself and your kids protected and comfortable during your outdoor escapades.
Poison ivy/oak/sumac treatment: Be mindful of the pesky poison ivy, oak, and sumac that might be lurking in the undergrowth. These troublesome plants can leave you with an itchy, painful rash that can be difficult to treat. Make sure you're prepared by packing some calamine lotion or other treatment to soothe any irritation. You don't want to let a case of poison ivy ruin your camping trip.
Epinephrine auto-injector: As a responsible adult, it's important to be prepared for any situation, especially when it comes to a child's health. For children with severe allergies, an epinephrine auto-injector can be a lifesaver in case of an emergency. It's crucial to not only have one on hand but also know how to use it properly. With the right preparation, you can rest easy knowing you are ready to handle any situation that may arise.
Tips for Staying Safe and Healthy While Camping
Don't forget to pack a trusty companion for your trips – a small first aid kit! Whether you're embarking on a hiking expedition or just spending the day away from your campsite, this compact and essential item can save you from unexpected bumps, bruises, and cuts. So buckle up your shoes, pack your gear, and add a first aid kit to your list of must-haves. Your wilderness adventures will thank you for it!
Ensure the longevity and efficacy of your medications and first aid items by safeguarding them from pesky moisture. Preserve their potency by storing them in a trusty waterproof container. Don't compromise on your health and safety – take this crucial step!
It's important to keep the kids safe from harm while they play and explore the great outdoors. Ensuring they wear durable shoes and protective headwear will prevent injuries, while putting on sunscreen and light clothing will guard against harmful UV rays. Keep them safe and protected with these simple yet effective measures.
As we bask in the glorious sunshine, it is crucial to keep our bodies hydrated and refreshed. Ensuring that your kids drink plenty of water, particularly during hot weather, is imperative to prevent dehydration and maintain optimal bodily functions. So, let's raise a glass (or bottle) to our health and well-being, and make hydration a top priority!
Monitoring the child's well-being amidst hot weather is crucial. Look out for tell-tale signs of dehydration and heatstroke such as exhaustion, lightheadedness, and fast-paced breaths. A proactive approach can help you safeguard your precious child's health and well-being during scorching weather conditions.
As a responsible adult, it's crucial to educate your little ones on the potential hazards of encountering wildlife and how to protect themselves. From coyotes to bears, these captivating creatures may seem too fascinating to resist approaching, but it's important to teach your kids how to identify and steer clear of them to stay out of harm's way. Stay vigilant and arm your child with knowledge on staying safe around wild animals.
Ensure the preservation of our precious wildlife by responsibly disposing of any waste and food scraps during your camping trip. By taking these small yet significant steps, you can do your part in keeping our natural beauty untainted and thriving for generations to come.
As a teacher planning a camping trip with your kids, your top priority should be safety and health. The key to achieving that is by creating a comprehensive camping with kids checklist of medications and first aid supplies. But don't worry, it doesn't have to be a daunting task! Simply follow these expert tips and rest assured that you're fully prepared for any unexpected mishap. With everything you need at your fingertips, you and your family can enjoy the great outdoors without any health worries.
Watch this video to discover the must-have items for your ultimate travel first aid kit! Say goodbye to worrying about unexpected pains or ailments while away from home. Get ready to pack essential items like mosquito repellent cream, pain relief meds, cold medications and more, so you can travel with peace of mind.
6 Gear Items: Camping Checklist
Immerse your group in the great outdoors and create unforgettable memories with a camping trip! But with kids in tow, preparation is key. Don't let the lack of gear or supplies dampen your adventure. Our comprehensive camping with kids checklist is here to ensure you have everything you need for a safe and comfortable trip. Plus, we'll share some helpful tips on how to pack and organize so you can spend less time worrying and more time exploring.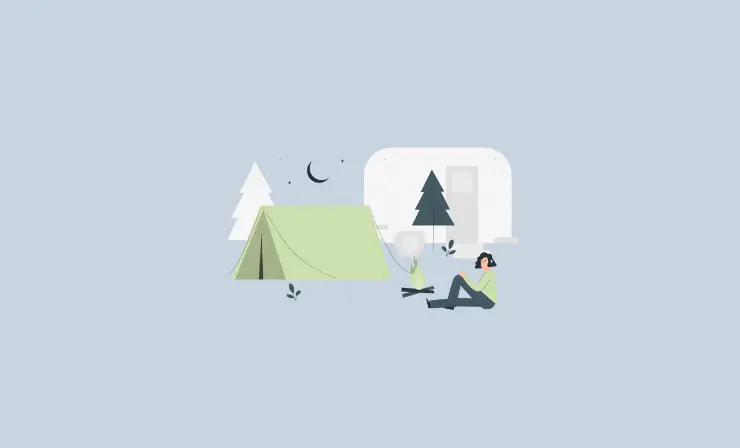 List of Essential Gear Items
Tents: Don't forget to add a tent to your checklist! Choosing the right tent is crucial for a comfortable outdoor adventure. Make sure to size up to allow for extra space and be mindful of the weather conditions. Imagine snuggling up in a cozy shelter with your loved ones under a starry night sky – it's all possible with the right tent.
Sleeping bags and sleeping pads: When it comes to camping with kids, don't forget about the essentials – sleeping bags and sleeping pads. But don't settle for just any old bag – get ones that can handle the temperature and keep your little ones nice and toasty. And while you're at it, throw in some extra fluffy pillows and blankets for maximum comfort.
Camping chairs: Enhance your camping adventure with optimal comfort by selecting the perfect camping chair. Keep your eyes peeled for a sturdy and reliable option that is easy to transport, lightweight and can withstand the weight of an adult and child. For the little ones, check out specifically designed children's camping chairs featuring smaller seats and lower heights. With the right camping chair, you can relax and unwind while enjoying the great outdoors.
Lanterns and flashlights: Camping at night can be magical, but it's crucial to have adequate lighting to navigate safely. Illuminate your campsite with lanterns and flashlights that pack a luminous punch. For hands-free lighting, consider adding headlamps to your gear list. Don't forget to pack extra batteries to keep the light shining strong! Being caught in the dark is not an option.
Camp stove and cooking supplies: Cooking up a feast while camping with your little ones can be an exciting adventure. To ensure that your meals are a success, it's crucial to have a dependable camp stove and all the necessary cooking gear. Opt for an easy-to-operate and fuel-efficient stove, and don't forget to pack enough fuel to last you through the trip. Remember to pack pots and pans, utensils, a cutting board, as well as dish soap and sponges to keep everything clean.
Cooler and food storage containers: As a savvy foodie, you know the importance of keeping your meals fresh and safe to eat. And that's where cooler and food storage containers come in clutch! Whether you're planning a weekend camping trip or a beach day, choosing the right cooler size is essential. To make sure your eats stay cool, don't forget to pack plenty of ice or ice packs. And for easy access and organization, consider investing in quality food storage containers.
Tips for Packing and Organizing Gear
Craft the ultimate camping adventure with a foolproof gear and supplies list. Don't let the excitement of the great outdoors cloud your packing process. By making a list beforehand, you'll have everything you need for a seamless trip, while also avoiding the dreaded overpacking dilemma. Get ready for a memorable camping experience without any unnecessary stress.
Preparation is key when embarking on a camping adventure with the little ones! Say goodbye to the hassle and hello to organized, efficient packing. Utilize innovative packing cubes and compression bags to optimize your space usage and keep your gear easily accessible. Be vigilant and strategically place heavy equipment at the bottom of your backpack or car trunk to keep everything in place during transportation.
Let your little ones become packing pros by allowing them to select their very own gear and supplies! Not only will they feel more excited about the trip, it'll also give them a sense of accomplishment and responsibility.
Don't let your gear disappear into the great outdoors! Make it stand out with personalized labeling. By adding your name or initials, you'll ensure that your belongings don't get lost in the shuffle of a crowded campsite. So go ahead, give your gear a touch of individuality and keep your camping experience organized and stress-free.
Are you ready for an unforgettable outdoor adventure with your little ones? From stunning nature views to bonding moments around the campfire, camping with kids can be a truly rewarding experience. But, before you hit the trail, make sure you are fully prepared and organized. Our ultimate camping with kids checklist for gear and handy tips for packing will help you ensure a safe and comfortable trip for the whole family. So, pitch your tent and get ready for some quality family time in the great outdoors!
Check this video to see how a family of 4 unveils the must-have equipment for a memorable camping trip! From sleeping bags and tents to cooking utensils and backpacks, they've got you covered with all the essentials for a fun-filled adventure.
5 Tips and Hacks for Camping with Kids
While taking your students on a camping trip can be a thrilling and memorable experience for everyone, it can also come with some challenges. Fear not! Here are five expert tips to help ensure your camping trip with kids goes off without a hitch. From packing the right gear to planning fun activities, these lifehacks will make your trip a success. Get ready for adventure:
Plan age-appropriate activities: Crafting a captivating camping experience is all about tailoring activities to the age group of your young campers. Don't run the risk of entrusting them with unsafe or unengaging activities. Instead, make sure to plan activities that are both enjoyable and age-appropriate. Let the little ones discover the natural wonders on a gentle hike, go on a scavenger hunt or take a nature walk. But for the older kids, gear up for more challenging activities like rock climbing and kayaking that will certainly keep their adrenalin pumping. Keep your campers happy, safe, and entertained by carefully planning activities based on their age group.
Bring games and toys: As teachers, we all know the struggle of keeping our little ones entertained, especially when we're away from home. But fear not, because there's a simple solution to this problem – bring games and toys! Not only will it help keep the kids entertained during downtime, but it can also foster creativity and socialization skills. From classic board games to outdoor sports equipment like frisbees and soccer balls, there's no shortage of options to choose from.
Create a schedule: A well-organized schedule can keep everyone on track and guarantee that all the desired tasks are accomplished. Although it's important to allow for some flexibility, make sure each day has a rough plan. Doing so will minimize disorder and uncertainty, leaving space for smooth sailing.
Have a backup plan for bad weather: When it comes to outdoor activities, the weather can be a bit of a wild card. Nobody wants their plans to be rained out or ruined by unexpected storms. That's why it's important to have a backup plan in place! Don't let Mother Nature cramp your style – be prepared with indoor activities, games, or even a cozy covered area. When the skies are grey, your backup plan will shine like a ray of sunshine.
Create a kid-friendly menu: Crafting a mouthwatering menu for children can be a crucial element to a successful and stress-free group trip. By incorporating classic kid-approved dishes such as hot dogs, s'mores, and cheesy mac, you are sure to keep the little ones grinning from ear to ear while also satisfying their hunger. So, the next time mealtime rolls around, make sure to dazzle the tastebuds of your young companions with a menu that is both familiar and fun.
Additional Services
Embarking on a camping trip with little ones is an exciting and memorable experience, but it can also be overwhelming without a solid plan in place. Besides putting together a comprehensive camping with kids checklist and gathering all the essential equipment and provisions, families should also consider utilizing additional services to ensure a smooth and enjoyable adventure. To that end, here are three top-notch resources that can aid parents and educators in planning a successful camping trip with kids:
National Park Service — The National Park Service website is your ultimate guide to exploring the vast wilderness of the United States. With an abundance of information on parks and campgrounds across the country, you'll never be lost for inspiration when planning your family's next camping adventure. From the best family-friendly spots to the ins and outs of park regulations, this website has it all.
REI Co-op — This outdoor retail Discover the shares their exciting classes and events on all things outdoors to help you plan your next epic escapade or just to start your group journey.
American Camping Association — Experience the great outdoors with the help of the American Camping Association. Explore their website to find accredited camps that suit your preferences and educational resources to make your camping trip with kids more enjoyable.
Conclusion
Are you ready to make unforgettable memories with your students on your next camping trip? If you're planning on taking your kids along for this unforgettable experience, there are a few important things you need to keep in mind. Safety is paramount, so you'll need to pack carefully and make sure you have all the gear, food, and supplies needed for a successful outing. With the help of a comprehensive camping with kids checklist, you can make sure everything is in order, and get ready to soak up all the beauty nature has to offer. So what are you waiting for? Get started on your planning today and get ready for an unforgettable adventure with your family!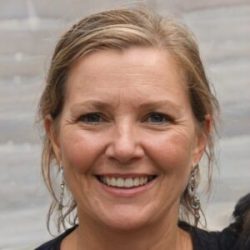 Latest posts by Simona Johnes
(see all)