Finding the right coding games for kids can be a daunting task. With so many different games and activities to choose from, how do you know which ones are the best?
We've put together a list of our favorite coding games for kids, based on their educational value and fun factor.
Coding is quickly becoming the must-have literacy of today's world, and its presence in elementary schools around the globe attests to that. But coding isn't just about gaining knowledge — it also encourages incidental learning.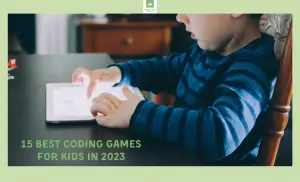 Through interactive programs like coding games for kids, there are opportunities for collaboration and problem solving as students work together toward successful outcomes with fundamental computer science concepts. Not only have these experiences become critical components of early education; they're proving essential skillsets far past a traditional classroom setting.
Coding activities not only provide the important skills of coding, but also offer a range of other key benefits. Through problem-solving and collaboration in debugging code, kids are learning crucial life skills such as critical thinking, strategic planning and logical reasoning – helping to build their toolkit for success.
Coding is not only a route to improve technical skills, but also helps kids refine their psycho-social systems. From bolstering resilience and motivation to triggering curiosity and creativity, coding activities can nurture children's growth in many ways – encouraging collaboration while fostering autonomous learning at the same time.
With today's post, I bring you a collection of interactive learning resources designed to help kids and students harness the power of coding!
My List of 15 Best Coding Games for Kids in 2023
Name of the game
Why Choose It
1. Kidlo coding →

It works offline without internet – ideal during travel time!
With over 50 unique games, children are able to discover patterns, sequence actions logically, debug errors creatively.

2. Erase All Kittens →

With 55% female players onboard, it provides a unique storytelling experience that really captivates users of all ages.
With problem solving and coding adventures, plus cute kitten gifs amidst an immersive fantastical world – the appealingly designed layout of this experience encourages girls to explore their passions in programming without succumbing to stereotypes.

3. CodeMonkey →

CodeMonkey is an innovative web-based platform providing a range of programming courses, offering learners the chance to upskill without needing any downloads.
Teachers have the option to purchase specialized versions for classroom or school use.

4. Blockly Games →

 

Through a series of engaging activities and games such as Maze, Turtle, Music and Movie – kids can learn concepts like loops/conditionals and use functions to compose music or animate movies with math equations.

Free games from Google

 

5. CodeCombat →

By playing through exciting games they can develop their own skills in writing fundamental programming languages Python and JavaScript all while having a blast.

As well as providing satisfying gameplay for students, Codecombat also has teachers covered – offering comprehensive lesson plans, activities exercises combined with easy-to-use dashboards that give access to class stats and student progress reports.

6. Coding Park →

Coding Park provides an invaluable service by equipping teachers with educational resources that foster confidence and make it easier to incorporate coding into their curriculum–with no prior knowledge needed

7. Minecraft →

Players of all levels can find something appropriate – from simple constructions to complex worlds – leading them on a journey as they progress in developing their abilities.

With Minecraft: Education, teachers can now take advantage of over 600 pre-made lessons that adhere to established standards and also create unique coding activities for their students.

8. Scratch →

By simply dragging or clicking Lego-style building blocks, children are able to construct simple interactive stories with characters, backgrounds -all tailored by them.

Intuitive block coding

provides everyone with an opportunity to express themselves through programming.

9. Kodable →

As an educator, you can create your own classroom on the platform and send out invites while monitoring each student's individual progress with tailored coding lessons, game courses and performance tracking.

50% of US Elementary Schools trust it for teaching both foundational and advanced coding concepts.

Suitable for different levels from beginner through advanced.

10. Tynker →

 

From lessons on coding and game design to robotics, users are provided with a variety of options that parents and teachers can use for guidance in helping young minds reach their potential.

With Tynker kids can build modifications (mods) for well-known games like Minecraft

11. CodeSpark →

iOS (iPhone/iPad) or Android users can download this educational app for free.
Parents and teachers are provided comprehensive resources such as lesson plans covering 10 different areas in coding and worksheets with relevant answers for further assistance on their journey into tech literacy.

12. Grasshopper →

This app provides access to a vast range of languages such as Java, JavaScript, Python and more.
Grasshopper has real-time feedback along the learning way.

13. Algorithm City →

This app is perfect for developing problem-solving strategies
Free app with 8-bit games

14. Osmo →

 Time Magazine's 2014 Best Invention Award-winning product bridges parents' concern of screen time by blending hands on fun with educational playing.
The physical and virtual worlds collide for a truly innovative learning experience.
Exclusively available on iPad and iPhone.

15. Lightbot: Programming Puzzle →

 

No in-app purchases or ads.
A platform available in 21 languages.
Child can learn basic coding concepts through fun puzzles with a friendly robot as their guide.
Through these fun games, learners will have an accessible gateway into programming – from foundational concepts to advanced methods using languages like Python and JavaScript.
1. Kidlo coding — lots of games in one App
Ages: 5 – 9 years
Type: Website, App
Price: Free Trial
Kidlo Coding's interactive games encourage young minds to refine their problem-solving and logical skills while learning the fundamentals of coding. With over 50 unique games, children are able to discover patterns, sequence actions logically, debug errors creatively – all in a fun virtual environment!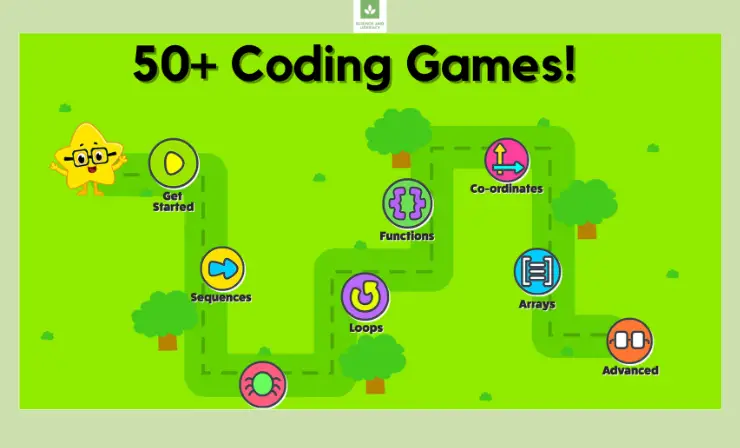 Kids can really hone their programming skills while having fun with this app! Through engaging games and activities, they explore key coding concepts such as sequencing, loops and functions – mastering the art of trial-and-error to course correct smartly when needed. Each level presents a unique challenge for them that not only provides an enjoyable gaming experience but also helps sharpen brain power – it's truly an unbeatable combo.
With 1000+ interesting levels, this app teaches basic concepts such as loops and functions to develop analytical thinking and logical reasoning skills.
Perfectly suited for 5-8 year olds, it works offline without internet – ideal during travel time! It is also 100% safe, no third-party ads inside ensuring peace of mind when your children are playing. Start them on their journey into technology today – a fun educational way awaits!
Kidlo's coding games are designed for kids of all ages and make learning to code fun and easy. In this video, they'll show you how their games work and give you a tour of the features.
Ages: 8 – 12 years
Type: Website
Price: First level free
This Mario-style, web-based game is a family favorite! With problem solving and coding adventures, plus cute kitten gifs amidst an immersive fantastical world – the appealingly designed layout of this experience encourages girls to explore their passions in programming without succumbing to stereotypes. It's surefire fun for everyone involved!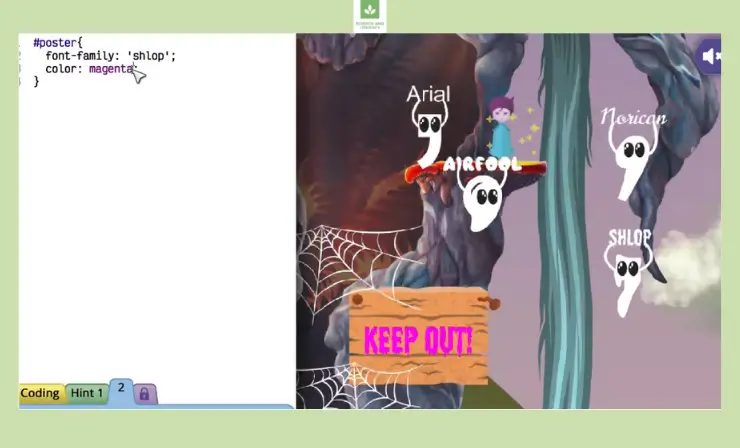 Erase All Kittens is an innovative web-based game designed to teach kids important coding languages such as HTML, CSS and JavaScript. They will have not only over 5 hours of playgayme, but also critical lessons on online behavior, fake news and environmentalism that nurture future entrepreneurs! Free access is granted for the first one level – further content can be unlocked with a premium subscription.
Erase All Kittens (E.A.K.) has revolutionized the learning experience of 8-13 year olds, equipping them with valuable web development skills.
By using gamification and problem solving techniques to facilitate literacy, E.A.K.'s multi-award winning platform is a truly efficient way for educators to elevate digital education in their classrooms!
The video below introduces Erase All Kittens, the game for kids that helps teach them the basics of computer programming. With adorable kittens to help guide players along, this game is perfect for budding programmers!
E.A.K's offers an engaging way to tackle technophobia – with quirky characters, interactive dialogue and the allure of collectible kitten cards! With 55% female players onboard, it provides a unique storytelling experience that really captivates users of all ages.
3. CodeMonkey — no downloads required
Ages: 4 to 14+ years
Type: Website
Price: Free trial
CodeMonkey is an innovative web-based platform providing a range of programming courses, offering learners the chance to upskill without needing any downloads.
CodeMonkey is the perfect place to get your child's coding education started. With a variety of programming languages available, no prior experience necessary, and customizable classroom options for teachers – it has everything you need. As kids play games and complete lessons along their journey into coding; teachers can easily monitor progress with automatic grading reports and analytics – so they always know when knowledge needs an extra boost or further explanation.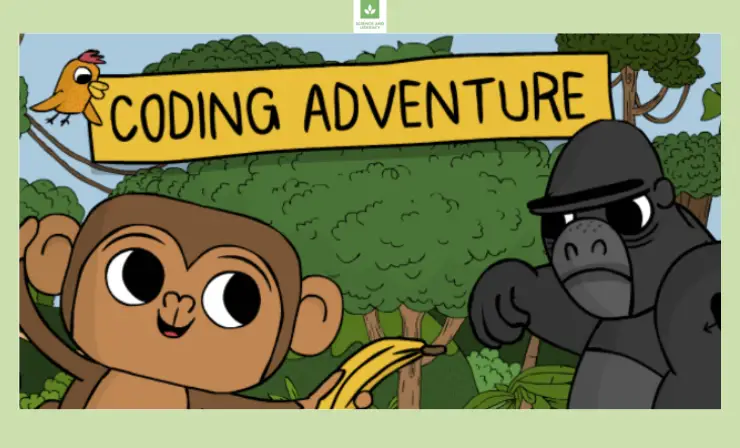 Codemonkey is dedicated to providing top-notch services for both parents and children alike. Going beyond the basics, their platform focuses on teaching modern coding skills in an imaginative way that encourages creativity. Ready for use by schools, after-school programs, day camps and individual students – Codemonkey allows creative minds from all backgrounds access to enjoyable programming classes.
Do you want to learn how to code using this game? This video will show you. You will help a monkey find bananas and save the world from evil robots. Along the way, you learn basic coding concepts like sequencing, conditionals, and loops.
Students will be engaged in a captivating world of puzzles within an animated setting. They can develop their coding skills with support from tips and hints, as well as share and create personalized challenges when they've accomplished every puzzle! Teachers have the option to purchase specialized versions for classroom or school use.
Ages: 8+ years
Type: Website
Price: Free
For those that are new to coding, this website is an ideal platform for learning the fundamentals. Through a series of engaging activities and games such as Maze, Turtle, Music and Movie – kids can learn concepts like loops/conditionals and use functions to compose music or animate movies with math equations. With each lesson building upon one another for greater comprehension – it's an exciting way for children (and their parents) to enter into the world of programming!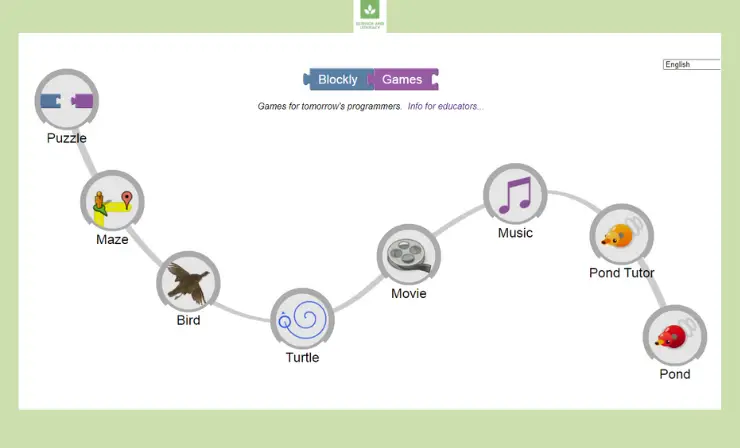 Google offers a selection of seven digital games:
Puzzle: In Puzzle-game children can learn the concept of "block connection." It is required to connect each animal (represented by the green block) to its image, two peculiar characteristics and the number of legs. Once completed, it will be possible to check the correctness of the answers and move on to the next game.
Maze: This game leads children along an exciting journey into coding fundamentals like cycle and condition – culminating with a demonstration of JavaScript use.
Bird: This game takes you through ten levels, each more complex than the last. With an initial guide to get you started your journey will become increasingly difficult – see how far you can go!
Turtle: It will challenge you to craft unique programs in ten increasing levels – progress from constructing a pentagon all the way up to more complex shapes and elements.
Movie: This game introduces players to the wondrous world of mathematics, providing an engaging and creative platform for them to express their knowledge through animated films. In this mathematical odyssey, users are challenged with levels requiring a precise understanding of equations such as the Cartesian plane. Once completed, users can share their creations on Reddit where they will be evaluated by other members!
Music: Through a music game, kids can create their own tunes and learn how to use functions as the basis for composing melodies.
Pond tutor: Pond Tutor is revolutionizing the way you learn to code! Master your programming skills with a one-of-a kind text based experience, transitioning seamlessly between blocks and JavaScript in an easy to use editor.
Pond: With the last game comes a real challenge – crafting an innovative, sophisticated experience using JavaScript. The stage is set for players to showcase their creativity and technical skill.
The advantage of this game is that it is completely free.
In this video, you'll learn how to code a game in Google Blockly. This is a great coding game for kids and beginners.
5. CodeCombat — Python and JavaScript studying
Ages: 7-16 years
Type: Website
Price: Free trial
Codecombat is an interactive and immersive learning experience, perfect for introducing children to the world of coding. With personalized adventures that range from programming parameters and strings to more advanced web development topics such as functions, this platform provides a fun way for kids (and parents!)of all ages with no prior coding knowledge to learn essential concepts in computer science while playing through challenging quests!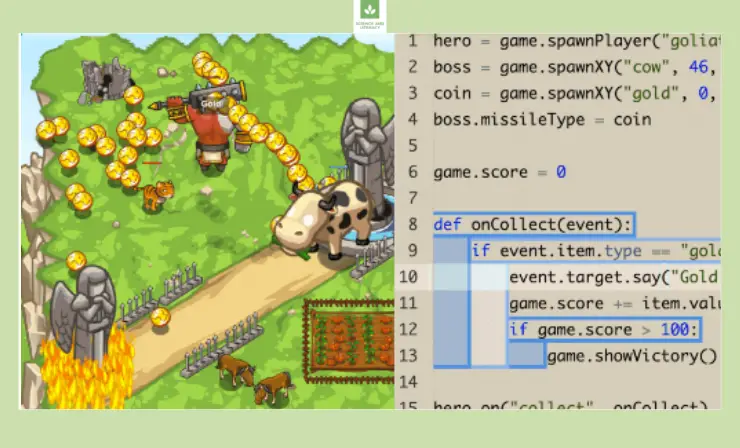 By playing through exciting games they can develop their own skills in writing fundamental programming languages Python and JavaScript all while having a blast.
CodeCombat transports kids to a world of fantasy and adventure, where the only way they can control their avatars is by utilizing real programming language. This unique combination provides an exciting hack-and-slash game with logic puzzles that encourages children to strengthen their coding skills – but watch out for wrong commands or else disaster awaits.
CodeCombat masks its computer programming curriculum behind the thrilling action of a game. As players battle vicious skeleton hordes, they unconsciously hone their coding skills as they search for just the right command to take down their enemies—all while having an incredibly dynamic experience!
This trailer is introducing CodeCombat. With a simple point-and-click interface, kids learn the basics of coding while playing through an epic adventure.
As well as providing satisfying gameplay for students, Codecombat also has teachers covered – offering comprehensive lesson plans, activities exercises combined with easy-to-use dashboards that give access to class stats and student progress reports.
6. Coding Park — suitable for school curriculum
Ages: 6-14 years
Type: Website
Price: Free trial
Coding Park is an innovative platform that allows children to become tech-savvy and acquire computational skills, at home or in a school setting with teacher guidance.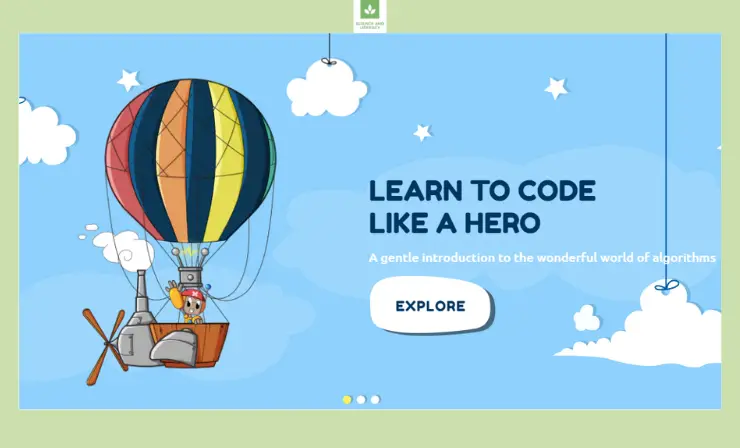 In the digital age, coding has become essential for understanding how to navigate our technology-driven world. Coding Park provides an invaluable service by equipping teachers with educational resources that foster confidence and make it easier to incorporate coding into their curriculum–with no prior knowledge needed!
With Coding Park, teachers can quickly and easily create a vibrant learning space for their students. Invite them to join in live coding workshops that are powered by our easy-to-learn method of visual blocks, pseudo code, and Python – all monitored with real time progress tracking! Plus explore the option for 1 on 1s online coaching sessions if desired.
Starting with basics such as syntactical rules and game mechanics, each lesson progresses into more advanced topics like procedures, variables and loops – setting kids up for success by introducing them early on to various concepts used widely in tech today. 
In this video, the creators give you a quick introduction to what their game is all about. They'll show you how to navigate the world and play some of the mini-games.
Also CodingPark offers a comprehensive programming course in fifteen 1-hour sessions for 6 to 16 year olds, facilitating an engaging and educational adventure through the fundamentals of computer coding. 
7. Minecraft — over 600 pre-made lessons
Ages: 8+ years
Type: App
Price: Starts from 6.99$
Minecraft offers an engaging opportunity for children to develop their creative and spatial thinking skills. Through the game's adaptive design, players of all levels can find something appropriate – from simple constructions to complex worlds – leading them on a journey as they progress in developing their abilities. The game has been known to also improve learners' aptitude in math, science, engineering and other studies by fostering better understanding of various concepts concerning spatial awareness – an important part of brain development.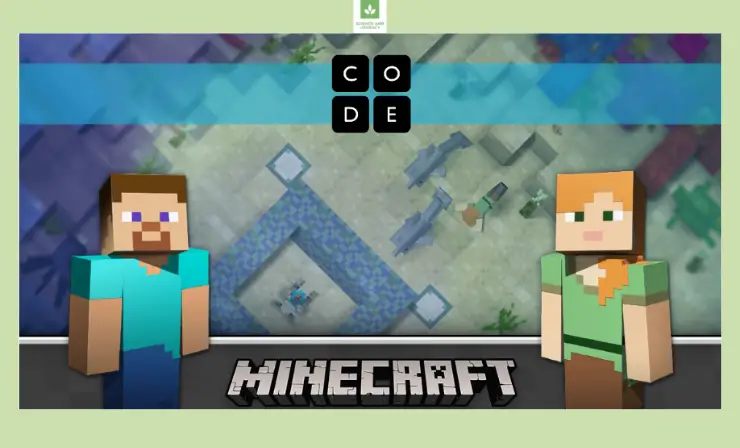 Unlocking a world of learning possibilities, Minecraft: Education Edition is an educational tool designed to help teachers engage their students in the classroom. With its interactive activities and creative building tools, this version of Minecraft offers endless opportunities for enrichment across multiple disciplines – from language arts to computer science!
Not only can educators create custom lesson plans tailored specifically to their student's needs with available resources within the game but it also features pre-made curriculums that cover topics like math, science, art and design.
Do you want to get your students into coding? Minecraft: Education Edition is the perfect place to start. In this video, you'll see show you how to get started with the game, and give you a few tips on how to make the most of it.
Education, teachers can now take advantage of over 600 pre-made lessons that adhere to established standards and also create unique coding activities for their students. Bring your educational goals into the virtual classroom with this innovative approach!
8. Scratch — intuitive block coding
Ages: 5-16 years
Type: Website, App
Price: Free
Scratch is an interactive learning platform that invites children from all over the world to explore a vast range of coding possibilities. Working with intuitive blocks, learners can create interactive stories and games while unlocking their creative potential and developing essential problem-solving skills. From building custom characters to programming them for motion, talking or interaction – there's no limit on what you can achieve!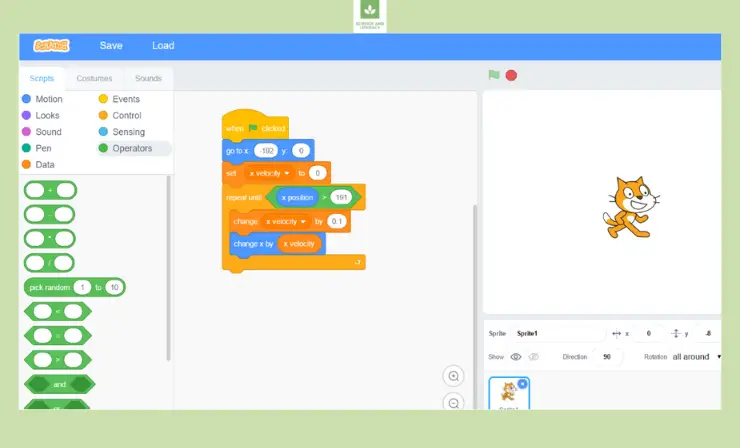 Scratch is a creative platform that engages learners of all ages, providing everyone with an opportunity to express themselves through programming. Especially designed for kids between 8 and 16 years old, even younger children can join in the fun thanks to the introduction of ScratchJr – offering educational activities tailored specifically towards those aged 5-7.
Kids can now let their imagination run wild with a rewarding and intuitive app that requires little effort to assemble captivating scenes. By simply dragging or clicking Lego-style building blocks, children are able to construct simple interactive stories with characters, backgrounds -all tailored by them!
In this video, you will how to make your very first program in Scratch. We will be making a game where a cat has to avoid being hit by a ball.
With just a bit of guidance from an adult in the beginning stages, younger users will have no difficulty crafting unique presentations.
9. Kodable — used in over 50% of US Elementary Schools
Ages: 4-10 years
Type: Website, App
Price: Free trial
Kodable is a valuable asset for everyone from parents to teachers. As an educator, you can create your own classroom on the platform and send out invites while monitoring each student's individual progress with tailored coding lessons, game courses and performance tracking – all right at your fingertips!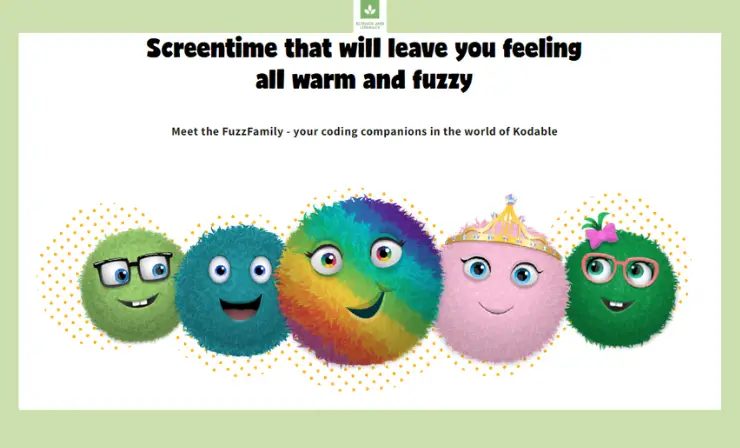 Kids aged 4-7 can jumpstart their tech education with drag and drop programming, while those 7-10 learn coding languages to create their own games. They'll also explore object oriented programming for an immersive experience sure to launch them into the world of technology.
Kodable provides a comprehensive and engaging learning experience for coding. Students can first explore the fundamentals of programming with the introductory lesson and put their newly acquired knowledge to the test in three exciting games: Smeeborg, Asteroidia or Bug World – each one suitable for different levels from beginner through advanced. To solidify these concepts even further, students also have access to special projects crafted by educational experts.
In this video, you will be exploring the world of Fuzztopia in Kodable School. This coding game for kids is a great way to learn the basics of programming.
Kodable is a revolutionary way to introduce kids ages 4-10 to the world of programming! With an award-winning curriculum, 50% of US Elementary Schools trust it for teaching both foundational and advanced concepts. Through fun coding challenges with no prior experience needed – your child will learn everything from basic computer science skills up to JavaScript in this kid-friendly game.
10. Tynker — makes modding Minecraft easy and fun
Ages: 5+ years
Type: Website, App
Price: Free trial
With Tynker, coding has never been easier! Whether you're a beginner or an experienced programmer, this learn-to-code platform offers something for everyone. From block-based environments to mainstream programming languages used by professionals worldwide – the tools are here and ready to help kids of any skill level take their first steps into problem solving.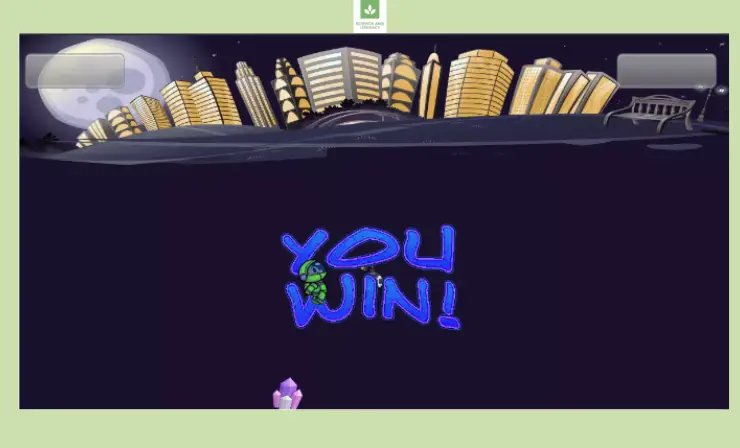 With Tynker, learners of all ages can discover the perfect courses to suit their interests. From lessons on coding and game design to robotics, users are provided with a variety of options that parents and teachers can use for guidance in helping young minds reach their potential.
Tynker packed with hundreds of lessons and practice activities for learning coding fundamentals, it's the perfect platform to launch budding coders into game-making mastery! Plus, no added cost or setup time–it provides all necessary tools from editing code to animating graphics and creating sound in an easy-to-use format that keeps kids motivated and engaged.
Check out the video to see how Tynker can bring your school system to the next level of technological advancement. From making games and animations to controlling drones and robots, Tynker provides a platform for creativity and learning.
Tynker is the perfect bridge between beloved childhood brands and technology. Through strategic partnerships with entities such as Minecraft, Barbie, Hot Wheels and more, it facilitates an engaging learning experience that amalgamates creativity in conjunction with technological know-how. Kids can build modifications (mods) for well-known titles like Minecraft while those interested in robotics or programmable electronics have access to Microbit, Lego WeDo courses – all of which are held up by top quality standards from beginning to end.
11. CodeSpark — lovable characters
Type: App
Price: Free
CodeSpark brings coding and computer science to the forefront of kids' lives with a whimsical game-like interface, making learning fun.  Kids can explore endless possibilities in their imaginary worlds alongside The Foos – our lovable characters. Parents have full access to an engaging curriculum through the website; while iOS (iPhone/iPad) or Android users can download this educational app for free.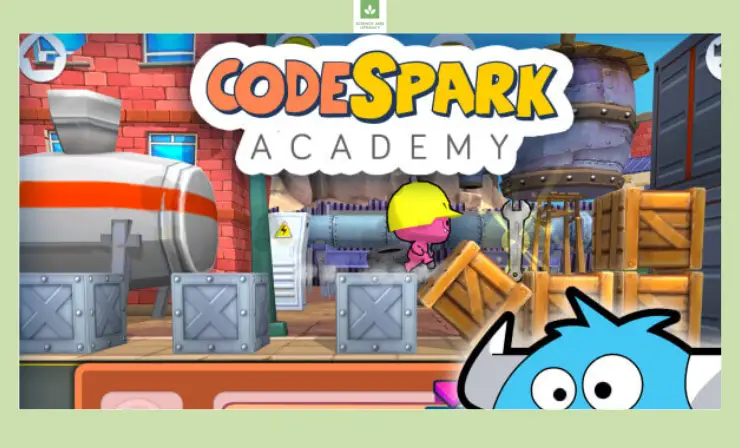 CodeSpark's engaging and interactive puzzles provide a perfect playground for young minds to experience the fundamentals of coding. The visual blocks of code help kids hone their logical thinking, encouraging self-directed learning as they delve further into programming.
CodeSpark encourages young minds to become coding whizzes as they move their way through engaging puzzles and tutorials. Through these fun game-based activities, kids learn basic and advanced computer science principles such as sequencing, looping, problem solving skills – unlocking a world of opportunities for future makers. 
CodeSpark is an intuitive platform that enables learners to easily understand the fundamentals of computer science. Aside from this, it empowers users by offering a range of cognitive benefits like sequencing and planning; honing short-term memory skills; problem solving abilities along with creativity while building apps or crafting mini games.
The video below shows, how the combination of all these tasks can also contribute towards enhancing multitasking capabilities as well as coordination levels effectively.
Additionally, parents and teachers are provided comprehensive resources such as lesson plans covering 10 different areas in coding and worksheets with relevant answers for further assistance on their journey into tech literacy.
12. Grasshopper — Java, JavaScript, Python for beginners
Ages: 15+ years
Type: Website, App
Price: Free
Grasshopper is an ideal way to learn coding and programming quickly! Through game-like JavaScript puzzles, students can progress through a series of increasingly challenging rounds. Plus, with real-time feedback along the way they'll be geared up for success no matter how hard it gets.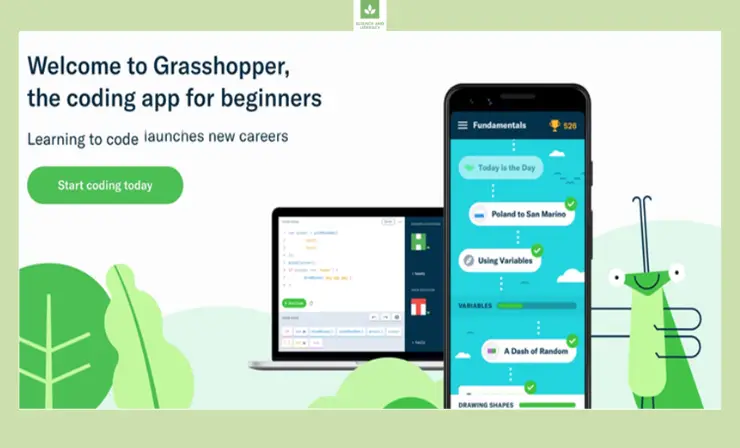 Google's Grasshopper coding app is the perfect way to start learning how to code – and best of all, it won't cost you a dime! With its intuitive interface, comprehensive resources, and engaging lessons tailored for beginners in mind, anyone can become comfortable with programming fundamentals. 
This app provides access to a vast range of languages such as Java, JavaScript, Python and more! With its impressive library containing thousands of lessons and detailed explanations available on all things Java , it is no surprise that both newcomers and professionals can benefit from their extensive tutorials. 
For those looking to break into JavaScript programming, Grasshopper is the perfect first step. With customizable notifications that gradually increase in difficulty over time, you can structure your learning experience and lay a strong foundation for future proficiency! It's an ideal tool for absolute beginners who wish to gain tangible knowledge of this valuable skill set.
In this video, you can take a look at Grasshopper in action! You'll see how to get started with the game and get a few tips on how to play.
Grasshopper makes it easy to stay engaged with your language learning journey – no matter where you are or what device you use! Progress is always in sync, allowing learners the flexibility of picking up their lessons on any platform.
Ages: 8+ years
Type: App
Price: Free
Algorithm City immerses players in a 3D 8-bit world where they can take on the challenge of programming their way to success. With a tutorial to get you started and an environment inspired by classical gaming, this app is perfect for developing problem-solving strategies. Guide your avatar through each level with commands like forward, left right and jump as they navigate towards their objective: seek out the gold coins while engaging in creative thinking exercises.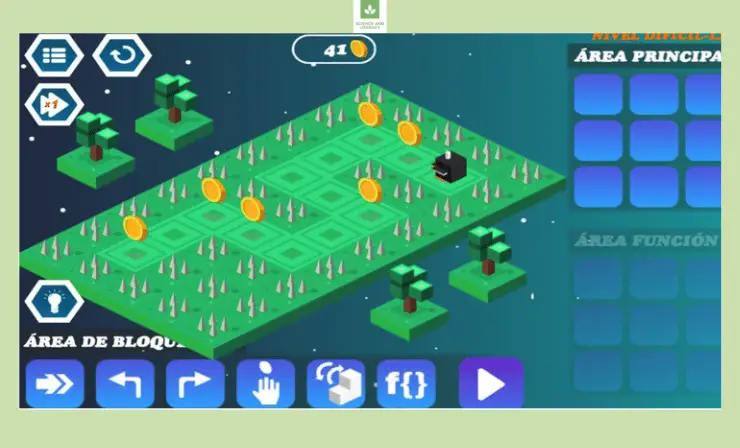 Algorithm City provides an entertaining and educational experience for budding coders, with 51 levels spanning four chapters to progressively introduce users the fundamentals of command sequencing, functions, loops – all in a fun-filled adventure game.
Players gain points by guiding their chosen character (from penguin to chicken) around collecting golds and solving challenging puzzles. Educational Chapter covers learning how coding works.
Easy Chapter is designed help better understand basic concepts whilst Normal Chapter dives into introducing important loop functionality through incorporated functions. Finally Hard chapter takes it up another notch enabling players get innovative as they explore more advanced coding techniques.
This video is an introduction to this coding game. In this game, kids learn how to code by creating a city.
Enjoying user-friendly features sans a hefty price tag may come at the expense of ads, but that minor concession should not impede your experience.
14. Osmo — for the little ones
Ages: 5-12 years
Type: App
Price: Free app, coding starter kit starts from 99$.
With Osmo, the physical and virtual worlds collide for a truly innovative learning experience! Time Magazine's 2014 Best Invention Award-winning product bridges parents' concern of screen time by blending hands on fun with educational playing.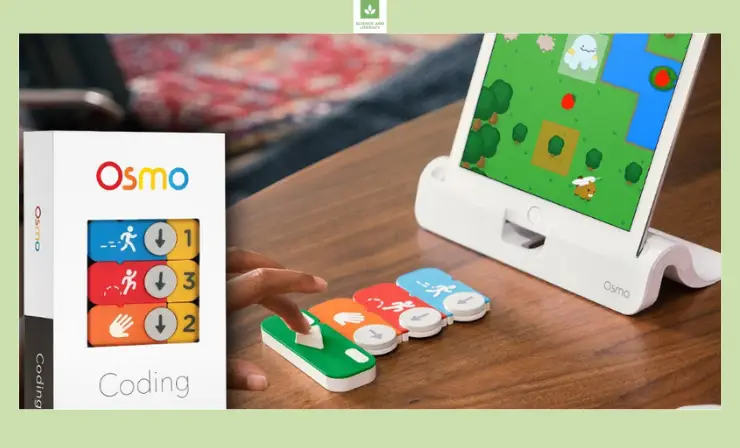 Osmo is a tablet game that leads the way in innovative, Montessori-style learning. With physical pieces to construct and an easy setup system – all it takes is the app, base and coding starter kit (99$).
The Osmo Coding Starter Kit is specifically designed with kids in mind. It includes 8 colorful, magnetic number blocks and 11 coding blocks that can be repositioned easily to alter their direction- all of which are crafted from high quality materials for unbeatable durability.
Kids use the power of coding to guide a silly character on an adventure, picking up prizes like strawberries along the way! With bricks marked with commands, arrows and more they can create fun scripts that unlock mazes and challenges. 
In this video, the creators unbox the Osmo Coding Starter Kit. I guess, this is a great gift for kids who are interested in learning to code. The kit comes with a game board, physical coding blocks, and an instruction booklet.
Osmo Coding encourages collaboration, creativity and problem-solving through play. Combining a mobile app with physical pieces, kids work together to build logical solutions within an open-ended platform – fostering patience, discussion and thoughtful decision making along the way.
Osmo Coding App is free, but exclusively available on iPad and iPhone.
Ages: 5-12 years
Type: App
Price: Starts from 2.99$
Lightbot Programming Puzzles App is an engaging way to introduce children aged 9 and above to the exciting world of programming. With no in-app purchases or ads, your child can learn basic coding concepts through fun puzzles with a friendly robot as their guide.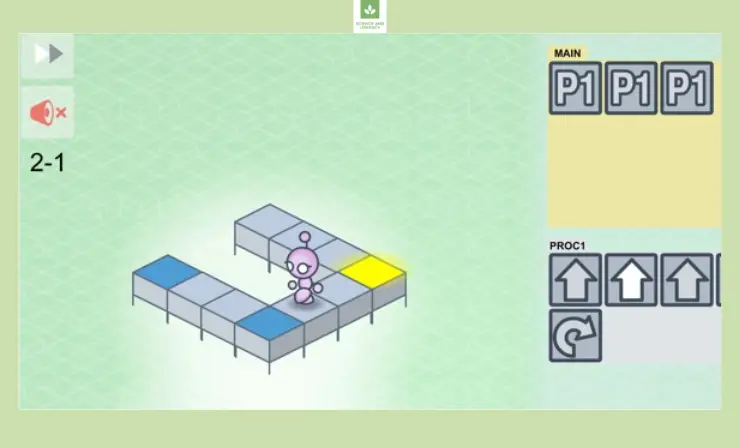 With this app, your child can gain the skills to make a robot navigate through 3D grids with ease! After going through some brief instructions at the start of each level, they'll be guided by commands such as directions and jumps. As their knowledge increases in complexity – so do the levels; procedures, conditionals and overloading are just a few examples that will help enhance their understanding. Each successful challenge is rewarded with stars based on how quickly it was completed – offering an extra incentive to progress further without parental supervision. 
This app offers an innovative and interactive way for kids to learn coding fundamentals. There are helpful parental features, four user profile slots, unique sound options that make the experience more engaging – all on a platform available in 21 languages! 
See how a player helps a little robot get to its destination by programming it with commands. This video features all 20 levels of the Lightbot Jr. app.
This application is an excellent choice for parents of tech-savvy children, as it offers a captivating and stimulating challenge.
Keep Learning
Conclusion
From creating websites to developing mobile apps, coding is an essential skill for the digital age. And getting children acquainted with technology has never been easier! With a range of tutorials and kid-friendly coding games for kids available in today's app stores, your young ones can start learning this fascinating craft from scratch – no prior knowledge necessary.
Not only that; they'll have fun unlocking amazing new skills as they progress along their journey at lightning speed!
So what are you waiting for? Give them access to these comprehensive resources now and watch as your child enters into a world full of tech possibilities.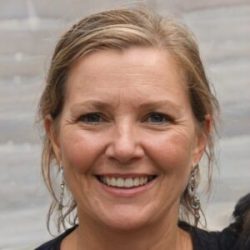 Latest posts by Simona Johnes
(see all)