Engaging in music and movement activities during the preschool years goes beyond mere entertainment; it lays the foundation for a lifetime of learning, growth, and enrichment. The power of music to shape young minds is truly remarkable. Singing songs, dancing to rhythms, and exploring musical instruments are not just enjoyable pastimes; they are integral components of a child's developmental journey.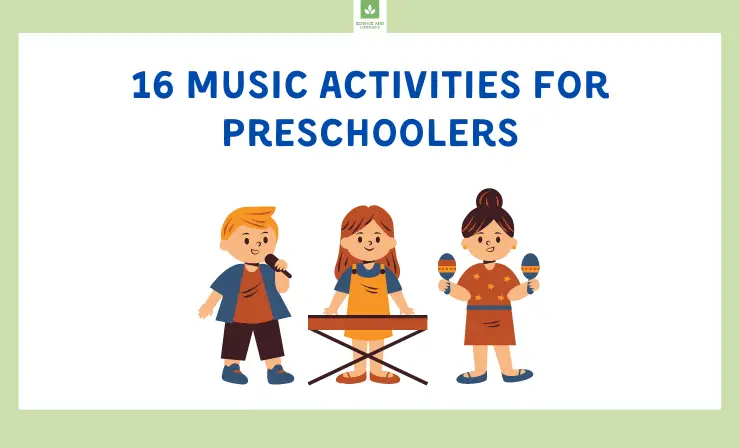 Research has shown that music plays a pivotal role in a child's overall development, impacting various facets of their growth. When children sing along to songs, they're not just memorizing melodies; they're enhancing their language development. The rhythmic patterns, rhyme schemes, and cadence of music help refine their linguistic skills, boosting vocabulary acquisition and sentence structure.
Dance, on the other hand, isn't just about moving to a beat. It's a dynamic form of self-expression that cultivates gross motor skills and coordination. As preschoolers sway, jump, and twirl to the music, they're also enhancing their spatial awareness, balance, and physical confidence. Dance becomes a canvas through which they learn to communicate emotions and stories without words.
And let's not forget the magic of musical instruments. From tapping a tambourine to plucking at strings, engaging with instruments sparks creativity and fine motor skill development. As little fingers strum, drum, or press keys, they're not just producing sounds; they're honing hand-eye coordination, finger dexterity, and concentration.
This article stands as a treasure trove of 16 meticulously curated music activities for preschoolers. Each activity is designed to seamlessly weave the joy of music with valuable learning experiences. The aim isn't just to keep children entertained, but to empower them with skills that will serve them well throughout their lives.
"Researchers observing music and movement classes have documented that participation in arts activities correlates with positive feelings for preschoolers and facilitates their ability to regulate their emotions."https://t.co/uyG2RRh3aH

— Kindermusik with Sarah (@KmwithSarah) November 29, 2022
What you'll find on this page:
Music Can Change the Mood
Have you ever noticed how your favorite song can instantly bring a smile to your face? Music possesses a unique ability to influence emotions. Just as certain songs can calm your mind, others can help release pent-up frustration. The same holds true for children. Music can be a powerful tool to regulate their intense emotions or provide an outlet for their boundless energy. Whether they're bouncing off the walls or need a moment of serenity, music serves as a versatile and effective mood enhancer.