Education as we know it is undergoing a digital transformation – and virtual reality can take learners to exciting, interactive new worlds without ever leaving the classroom. From high-tech glasses down to simpler alternatives, discover how easy it is for educators to access meaningful apps that will engage their students with unforgettable experiences.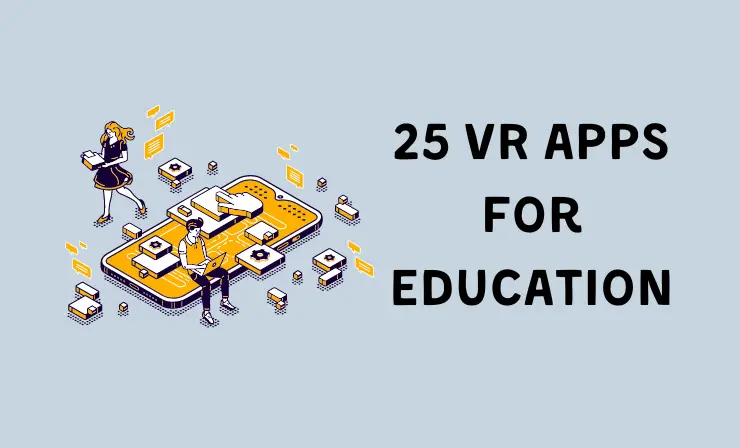 After reading this article you'll find out about:
Apps for Languages
VR technology is revolutionizing the language-learning experience, providing users with a chance to grow their skills through interactive & immersive conversations. Let go of your worries – there are no marks and wrong turns here; mistakes just open more doors on the road to fluency! Get talking today and watch as you gain comfort in speaking that's sure to have an impact – soon enough it'll all feel natural.
1. Mondly — a new way of learning languages
Experience the power of immersion in learning a new language with Mondly VR, the world's first virtual reality chatbot and speech recognition platform.
Mondly VR is a revolutionary language learning tool that immerses you in real interactive scenarios. Aiding your journey to fluency, the app supports up to 30 languages featuring voice chatbot and speech recognition technology; giving immediate feedback on pronunciation as well as suggestions for improving vocabulary. With its cutting edge combination of mobile-VR, Oculus or Steam support – Mondly provides an immersive experience perfect for expanding both self-confidence and conversational capabilities.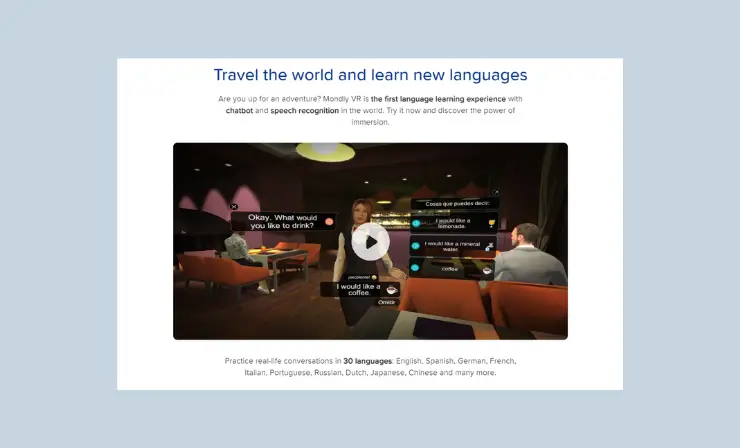 Features:
 Interactive AI Voice Chatbot
Speech recognition technology
Built-in voice coach
 Comprehensive library of common phrases and dialogs
 Immersive real-life scenarios in virtual reality environments.
Mondly VR is a great tool for educators to provide interactive language learning experiences to their students.
2. ImmerseMe — a real-life scenario
Immerse yourself in cultural experiences from all around the globe with ImmerseMe – the world's leading academic language tool. Unlock 9 different languages and more than 3,000 immersive scenarios that let you practice real-life conversations everywhere from Paris to Tokyo!
Become a global citizen with just one click, using interactive lessons tailored for students who want to learn how best order tapas at a Spanish restaurant or pick up groceries during their stay abroad.
Features:
 An ever-growing library of over 3,000 scenarios from all around the globe.
Short interactive lessons tailored to real-life conversations in 9 languages.
Track progress for yourself and your students with comprehensive reporting.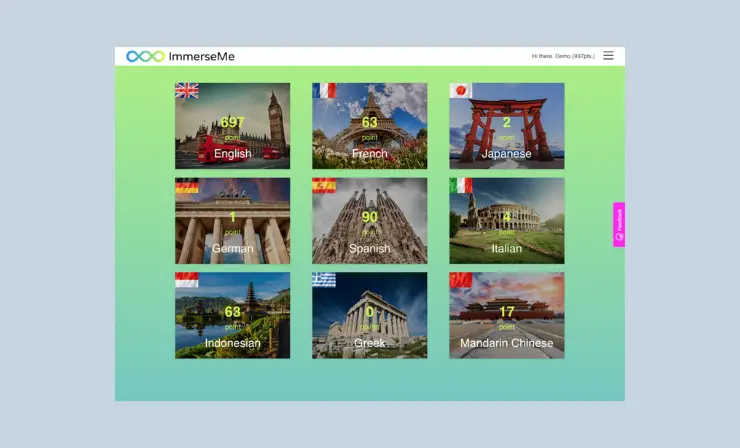 ImmerseMe stands out among vr apps for education as an incredibly versatile tool that can be used.
House of Languages VR is a revolutionary way for teachers to help their students learn new vocabulary in an immersive environment. With its 10+2 different locations such as airport, cafe, cinema, zoo, museum, and school, the app provides students with useful words for real life conversations and interactive mini-games such as word guessing tests and puzzles.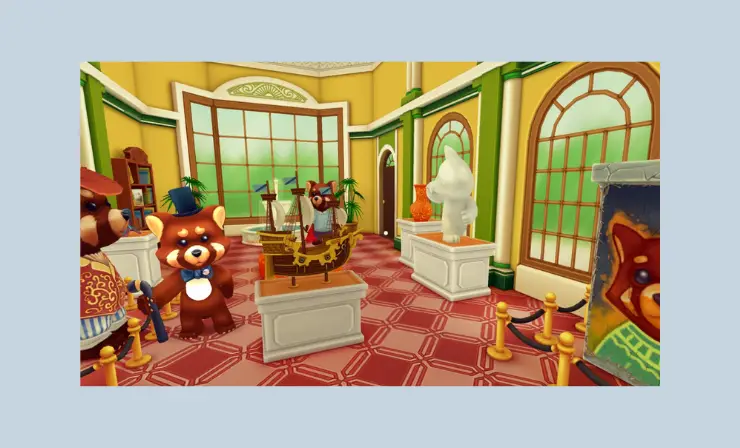 Features:
10+2 different locations—airport, cafe, cinema, zoo, museum, school and more
Friendly Mr Woo teaches students in an immersive environment
 Useful words for real life conversations
 Review table with all words from each location
 Mini-games such as a word guessing test and puzzles
Apps for Science
Virtual reality (VR) technology has been increasingly utilized in the field of science, allowing researchers to explore and experiment with data in a three dimensional environment. From medical applications such as simulating surgical procedures, to astronomical simulations for studying galaxies and stars, VR apps are proving to be invaluable tools for scientists all over the world. With its immersive capabilities and ability to provide an interactive experience with data, VR apps are making it easier than ever before for researchers to gain valuable insights into their work.
4. Titans of Space — tour through Solar System
Solar System with Titans of Space is an innovative and immersive educational VR experience that teachers can use to bring their science classes to life. This unique app offers an engaging tour of the Solar System, with accurate visuals and facts for over 40 celestial bodies and a friendly"Flying Professor Alien" as your guide.
Students will be able to see the planets and stars in their true size, get a feel for differences in gravitational pull, examine alternate planet maps, and even float around the area in zero-gravity! With its engaging soundtrack and side-by-side comparisons, Solar System with Titans of Space is sure to be an exciting addition to any lesson plan.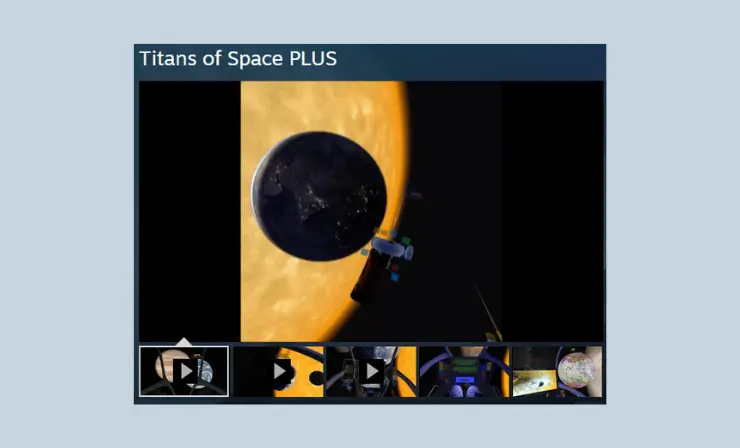 Features:
Self-paced guided tour with an optional comfort mode
Accurate visuals and facts for over 40 celestial bodies
Tour guide aka the "Flying Professor Alien"
Side by side comparisons
Gravity probe to get a feel for differences in gravitational pull
Real distance view of planets and stars
5. Anatomyou —  human anatomy
Anatomyou VR is a revolutionary application for teachers to use in order to educate their students about the complexities of the human body. It provides an immersive 3D virtual experience of the body, allowing students to gain an understanding of anatomy in a more engaging way than with traditional learning methods.
The app offers an interactive view of various systems, such as the nose, throat, gastrointestinal tract, circulatory system (including arteries, veins and lymph), and female reproductive system. It also offers navigation control to stop and observe structures more closely or to view them in a 360-degree angle.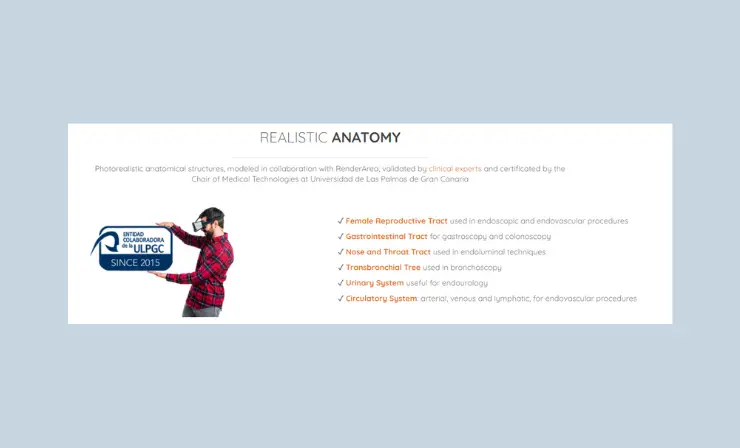 Features:
 Immersive Virtual Reality – use a virtual reality headset or a housing for smartphones, which allows you to enjoy 3D immersive trips inside the human body
Interactive Info – check out all information points (hotspots) to find additional and related information about anatomical structures
Navigation Control – control navigation speed, pause it or continue it, allowing users to inspect in detail any structure or view them in 360 degrees
Realistic Anatomy – explore realistic 3D models that can help students understand the complexities of the human body
Anatomyou VR is a great way for teachers to engage their students and help them gain an understanding of anatomy.
VR for Good funds, fosters and promotes immersive storytelling, focused on social impact.
Discovery (channel) might pop up on our TV once in a while. Well, now you can use their VR app as well. With Discovery VR, you can see all kinds of content from television documentaries in 3D, which can be used in different courses, like biology, geography, history, natural sciences, or engineering. Discovery Atlas, DNewslabs, and more programs have been translated into a VR environment.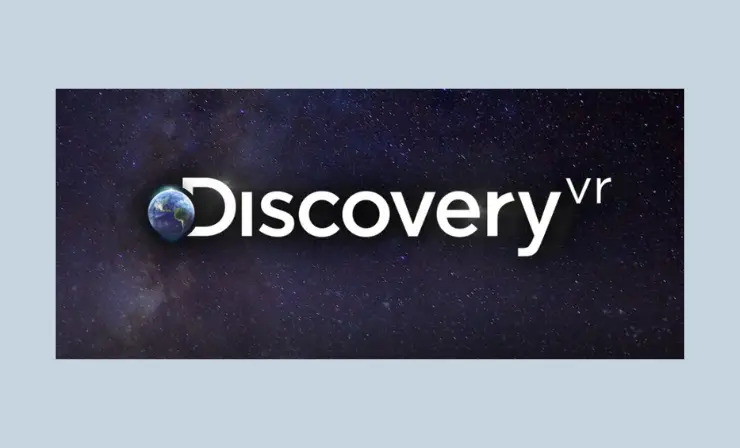 Discovery VR is an amazing way for teachers to engage their students in lessons about history, geography, biology, natural sciences and engineering. With Discovery VR, your students can get a first-hand look at different content from television documentaries in 3D. They can explore shipwrecks or take a virtual tour of the windiest street in the world, providing them with a unique opportunity to learn and experience something new.
The Discovery VR app offers various educational videos, which can be used in the classroom or on their own time. In addition to this, they also provide an immersive experience that encourages students to take part in virtual reality adventures.
Features:
User friendly platform: The Discovery VR app is designed to be user-friendly, which makes it easy to explore and find what you're looking for.
High quality 3D content: All of the content featured in Discovery VR is high quality and in 3D, providing an immersive experience for the viewers.
Curated content: Discovery VR offers a wide variety of curated content, which allows viewers to explore different topics and learn more about them.
Educational videos: The Discovery VR app also offers educational videos that can be used in the classroom or on their own time.
Overall, the Discovery VR app is a great way for teachers to engage their students in lessons about history, geography, biology, natural sciences and engineering. With its user-friendly platform and high-quality 3D content, students can explore a variety of topics while also getting an immersive experience.
7. InMind 2 VR — journey into the human brain
InMind 2 is a revolutionary virtual reality (VR) game designed to teach young adults the power of single molecules and how they can shape a person's life. Developed by Nival, InMind 2 provides an engaging experience in which players take on the role of a teenager and endeavor to become an adult by tackling the various challenges of life. Players will learn about the chemistry of the human brain, and will come away with a better understanding of how their own emotions are shaped by this complex science. The game is designed for mobile devices and can be played with or without VR headsets.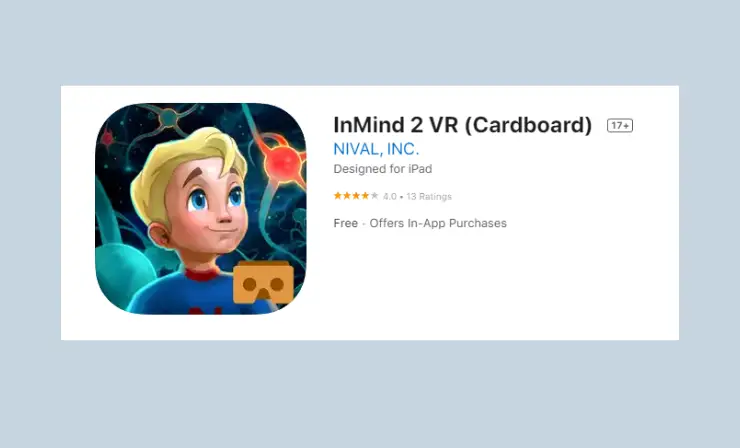 InMind 2 is an incredibly immersive experience that makes learning about biology, chemistry and neuroscience fun. With vivid graphics, engaging puzzles and immersive 3D environments, this game will captivate players of all ages. What's more, the game is designed for a younger audience that may not be as familiar with VR technology. This makes InMind 2 one of the best vr apps for education available today.
Features:
Engaging gameplay to help players learn about the chemistry of the human brain
High quality graphics and immersive 3D environments
Cross platform functionality for mobile devices (iPad/iPhone)
Ability to be played with or without VR headsets
Apps for art Courses
Introduce your students to the revolutionary world of virtual reality art. With this groundbreaking VR apps, they'll learn how to think in 3D and explore the powerful capability of being able to create artwork without boundaries. Let them discover a new way for artistic expression.
8. Sketchbox — combination of commercial technologies
Design, technology, and engagement come together with the Sketchbox tool, which works both for VR and augmented reality (AR). Sketchbox allows teams to host design sessions, reviews, and presentations with a variety of virtual tools.You can smoothly take ideas into prototypes. Sketches can be exported to other devices; you can host meetings, and all models are automatically scaled with their dimensions.
The Sketchbox website provides more information, including testimonials. If you or your team are creatives, take a look and see if this one of the VR apps to enhance your work.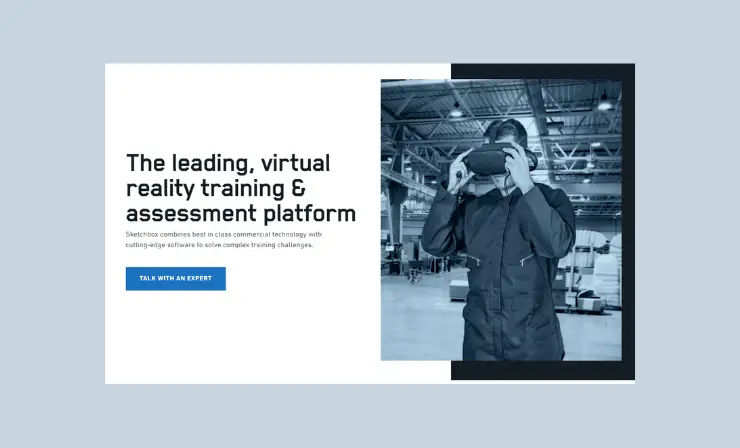 The Sketchbox tool provides an intuitive and immersive way for teachers to help their students understand design principles and gain a greater appreciation for the creative process. It is an easy-to-use, comprehensive platform that can help educators create engaging visuals and designs that bring concepts to life.
Features:
Collaborative design sessions: Responsive and efficient collaboration between teams in one virtual space.
Design review: Bring your designs to life with immersive 3D visuals.
Multimedia support: Host presentations, reviews, and more using a variety of media formats.
Exportable models: Easily export your models to other devices or platforms.
Automatic scaling: Models are automatically scaled to the correct dimensions.
Overall, Sketchbox is a great tool for educators that want to introduce their students to VR and AR applications in an accessible and user-friendly way. The comprehensive platform offers teachers the perfect opportunity to teach design principles in an immersive environment. With the help of this
9. Tilt Brush — 3D space with virtual reality
Tilt Brush is an amazing vr app for education that can be used to bring to life any creative project. Students love using it, and teachers appreciate how much fun it adds to the learning process. Its ease of use and dynamic brush options make it a great vr app for educational purposes.
With the simple and intuitive interface, it's easy for students to learn how to use Tilt Brush. It can be used as an art class or even in a science lesson – like having students draw out a 3D solar system! The possibilities are only limited by your imagination.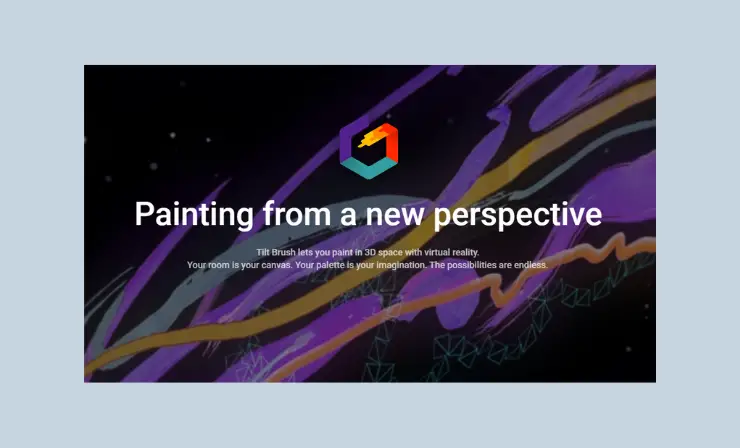 Features:
Dynamic Brushes
Intuitive interface
Upload creations to the web
Fun and engaging way to learn
Apps for History
With traditional teaching methods, many students find understanding history a challenge; but with the addition of educational VR apps in your lessons, this task has become more immersive and engaging. Rather than simply listening to stories from long ago, these virtual experiences enable student communities to come alive within them – providing an unforgettable learning experience they will never forget.
10. Timelooper — ticket to the past
VR apps such as Timelooper can offer a unique and immersive experience to students that is unlike anything they may have encountered in a traditional school setting. By utilizing virtual reality, teachers are able to bring history to life in an engaging and interactive way.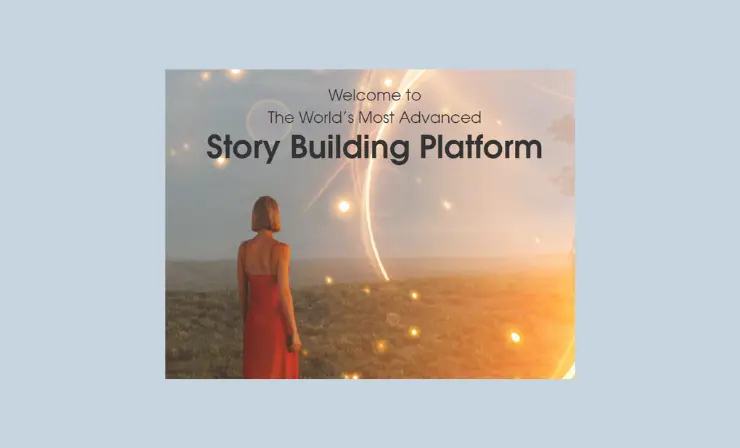 Timelooper provides students with the opportunity to visit famous historical landmarks and moments such as the pyramids of Giza or the signing of the Declaration of Independence. With this app, students have access to hundreds of 360-degree video and audio tours that allow them to experience these sites from a unique perspective. Furthermore, Timelooper includes quizzes throughout each tour in order to test student's knowledge on the material they have just viewed.
In addition to its educational value, Timelooper is also incredibly easy to use. The app allows teachers and students to easily create their own tours by adding video, audio, images, text and interactive elements.
Features:
Hundreds of 360 degree video and audio tours
Ability to create custom tours
Quizzes throughout the tour
Easy to use user interface
11. Unimersiv — multiple experiences
Unimersiv is an amazing educational tool that can help teachers and students alike gain greater access to content from a variety of educational topics. With their app, teachers will have access to multiple experiences that bring history, space and the human anatomy alive in ways never before possible. Unimersiv isn't just about providing content either; they make learning fun again. With their engaging and interactive virtual reality experiences, students can learn in ways that traditional teaching methods might not be able to provide.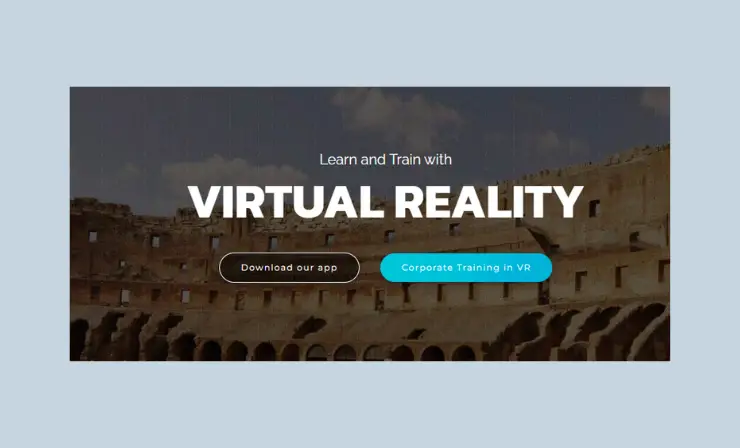 Unimersiv is the perfect vr app for educators and students alike who are looking for an immersive educational experience. Even better, Unimersiv offers a variety of content from multiple disciplines and topics, so students can learn something new in a fun and engaging way. By downloading their app, teachers, and students have access to the largest VR educational platform available today.
Features:
Thousands of VR experiences from multiple disciplines and topics
Interactive and engaging virtual reality experiences
Access to the largest resource of vr educational content online
Innovative learning platform that can help students learn faster
12. KingTut VR — tour of the famous Tomb of King Tutankhamun
King Tut VR is a revolutionary new virtual reality experience that takes students on a tour of the famous Tomb of King Tutankhamun to explore its secrets and treasures from the comfort of their own homes. This immersive 3D virtual environment allows children to learn by experiencing history, improving knowledge retention and providing an alternative to traditional classroom-based learning.
This amazing app offers a 360 degree view of the historical artifacts that were found in the tomb, giving children an up close and personal look at what life may have been like for this ancient ruler.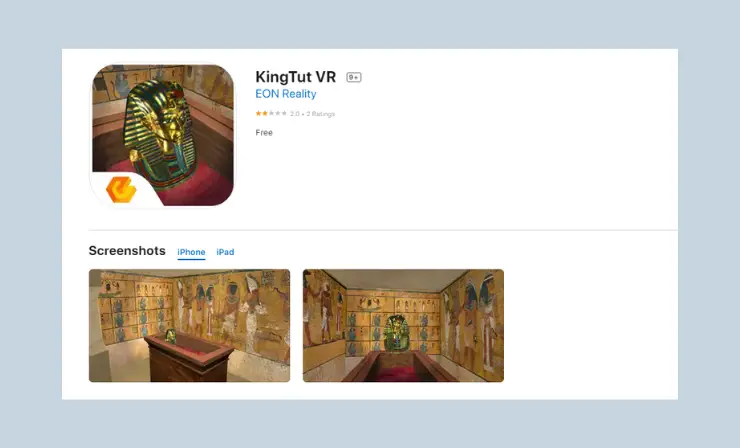 Features:
 Immersive 3D virtual reality
 Interactive tours of the Ancient Egyptian tomb
 360 degree view of historical artifacts
 Improved knowledge retention
Cost and time savings over traditional classroom learning techniques
King Tut VR is a great educational tool for students of all ages. It offers an interactive, immersive way to explore history.
Boulevard VR is revolutionizing art education, allowing students the opportunity to explore some of the world's most renowned museums conveniently in their classroom. With this technology they can virtually step into 3D replicas of various sites across England and San Francisco. Not only will it save time on planning an educational field trip, but by interacting with famous works of art there are endless learning opportunities available right at your fingertips.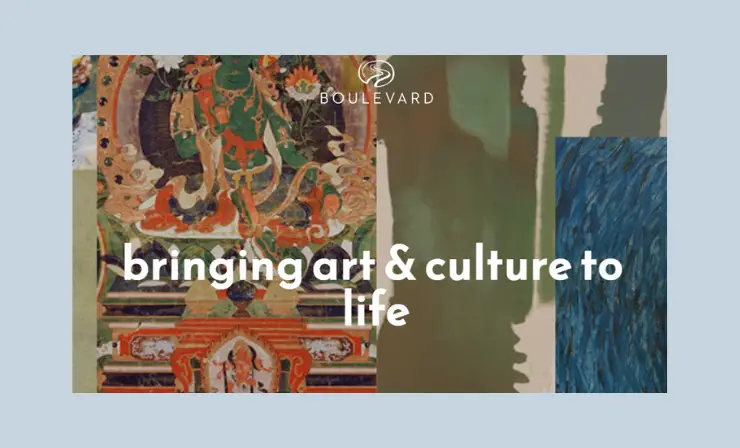 Features:
Access to 3D renderings of various museums and cultural sites
Interact with famous works of art in the virtual environment
View detailed information about each museum via the app's digital guide
Enhance your art lessons with interactive content
Apps for Geography
With the advent of virtual reality (VR) technology, geography has been revolutionized. VR apps offer an immersive and interactive experience for students to explore different places around the world without ever leaving their homes. From visiting ancient ruins in Rome to exploring coral reefs off the coast of Australia, there's no limit to what can be discovered with these amazing tools.
14. YouTube VR — round the world tour
YouTube VR is an amazing app for teachers and students to explore the world. It provides over 1000 virtual-reality (VR) tours that allow users to virtually explore art galleries, museums, underwater environments, or outer space without leaving the classroom. YouTube VR also offers 360 degree videos which can put users in the centre of the action as they experience skydiving adventures and science videos. The app is free to download from Google Play Store and makes it easy for both teachers and parents to engage their kids in educational activities. We highly recommend YouTube VR as one of our favorite vr apps for education.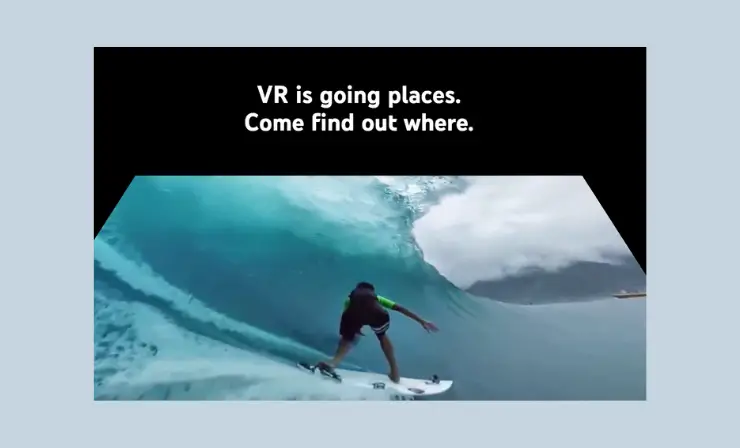 Features:
1000+ virtual reality tours
360 degree videos
Free to download from Google Play Store
Engaging educational activities for kids and teens
Safari Adventures VR is a truly unique and exciting virtual reality experience that allows students to explore the world through an immersive jungle safari. With realistic 3D environments and animations of animals, it provides an educational environment for teachers and parents to take their kids on a thrilling adventure. Not only do you get the opportunity to explore the wild, but also learn about the various animals that inhabit it.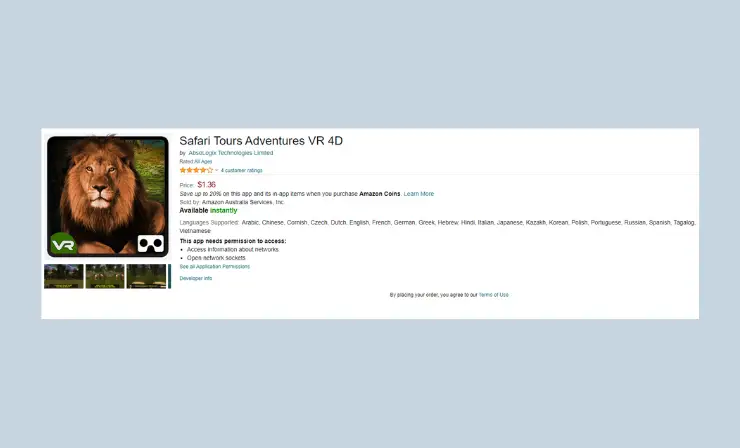 Features:
Exploration of Safari Park
Realistic 3D environments and animations of the animals
Cross Platform Availability: Android, iOS and PC
Ability to move around physically and explore the jungle
Supports Google Cardboard glasses, 4DUD VR Glasses, and other VR devices
16. Cleanopolis VR —  fight against climate change
Cleanopolis VR is an innovative educational game that combines the engaging experience of virtual reality with powerful lessons on climate change and sustainability. The game has been designed for children aged 8-12 and involves players helping to rid the city of a nasty Carbon Dioxide cloud by using their problem-solving skills, creativity and resourcefulness. By playing the game, children learn about the dangers of climate change and develop a sense of responsibility for caring for the environment.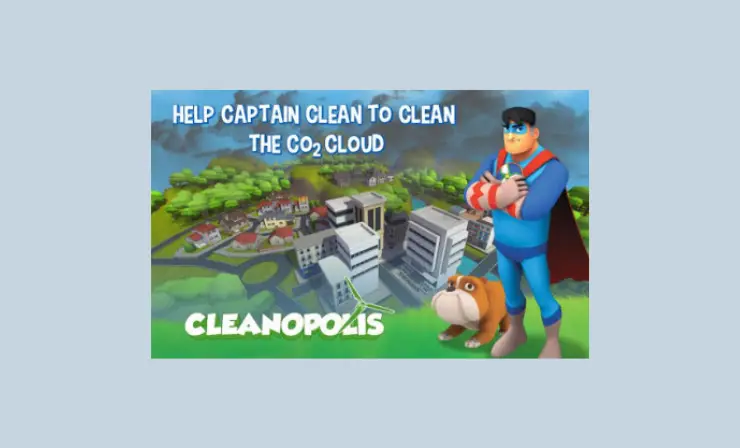 Cleanopolis VR is an exciting and educational game that can be used to engage students in the classroom and help them understand the global environmental issues we are facing today. The game's competitive structure helps to motivate students and encourages them to think critically and develop problem-solving skills.
Features:
Immersive and interactive virtual environment
Problem-solving skills
Realistic consequences of climate change
Variety of mini games
Apps for Math
Virtual reality (VR) apps are becoming increasingly popular for teaching math in the classroom. VR provides an immersive and engaging learning experience, allowing students to visualize mathematical concepts in a 3D environment. With the help of VR apps, teachers can create interactive lessons that make math more accessible and enjoyable for their students. From creating virtual tours of famous mathematicians' homes to exploring geometry with hands-on activities, there are plenty of opportunities to explore mathematics through virtual reality.
17. Number Hunt— fun puzzels and challenges
Number Hunt VR is an innovative vr app specifically designed to engage students and add a unique educational twist to the first-person shooter genre. It's packed with fun and challenging puzzles, mathematical content and thrilling combat that can be enjoyed by up to four players.
If you're looking for a vr app that will help bring learning to life, then Number Hunt VR is worth checking out. It's sure to bring out the competitive side in your students as they vie to solve puzzles and blast their way to victory. It's a great way for teachers to engage students in learning math, problem-solving and working in teams – all while having fun! Get ready for some serious vr education with Number Hunt VR.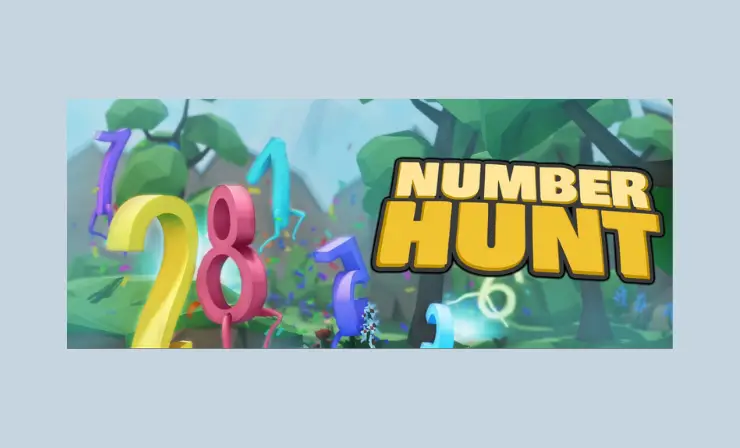 Features:
Up to four players enter one of several themed arenas for three rounds of competition
The aim is to make the set of target numbers which is displayed on your left hand
Switch strategies and change calculations on the hop
Earn coins by blasting the animated integers that are running around the arena
GeoGebra AR is a free educational game that allows users to place mathematical objects and graphs with up to three dimensions on any surface using a camera. It is incredibly realistic, with detailed graphics and applicable for several fields in mathematics from High School Geometry to Graduate Topology and Analysis.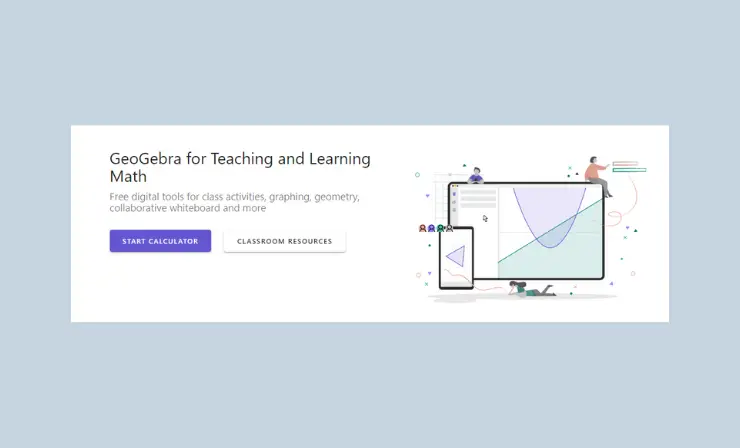 It can be used on iOS or Android devices, and users can navigate the menu to select three-dimensional graphs, topological shapes like the Klein Bottle, and geometric fractal patterns. The software also allows for screenshots and using photos as backgrounds.
It is relatively user friendly for beginners and can be used without a headset. However, adjusting a graph to a desired position can be slightly difficult, but this can be mastered with time and practice. Overall, GeoGebra AR is an excellent vr app for education and provides a great learning experience.
Features:
Place mathematical objects and graphs of up to 3 dimensions on any surface using a camera
Adjust the angle and "magnify" certain parts of the shape or graph to conduct analysis
Take screenshots and use previously taken photos as backgrounds
Menu bar at the top left-hand corner allowing you to choose
Medieval Math VR provides students with a unique and engaging way to practice their math skills. The game forces players to think on their feet by giving them equations that must be solved in order to achieve upgrades and progress in the game. The graphics are quite impressive, making it an immersive experience for all users.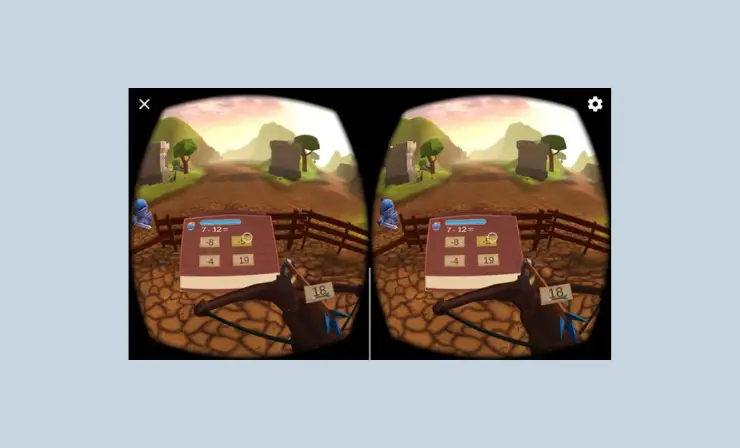 With easy access through both IOS and Android headsets, Medieval Math VR is a great way to get students excited about math. The game is tailored for beginner users, so no previous experience or knowledge of mathematics is required. All in all, this vr app provides an enjoyable and productive learning experience that can be utilized both in the classroom and at home.
Features:
Immersive 3D graphics
Math equations with real-time feedback
Supports IOS and Android headsets
Easy to use for beginner users
Overall, Medieval Math VR is an excellent vr app for educational purposes. It offers a fun and interactive way to learn basic math skills in a virtual environment. With its simple user interface and impressive 3D graphics, students can easily become immersed in this vr game. Whether used for at-home learning or classroom instruction, Medieval Math VR is sure to keep students engaged while boosting their math knowledge!
Times Tables VR is an innovative virtual reality app designed to help students become more proficient with their multiplication tables. By allowing students to select a range of times tables to practice, the game helps them learn basic mathematical concepts in an engaging and fun manner. The player is tasked with answering sums where some numbers are missing by looking around the environment for the correct answer.
This provides a unique learning opportunity for students by making them actively engage with the content, instead of passively consuming it as one would on a traditional tablet or PC-based app. Additionally, the attractive visuals and vibrant colors make the app an engaging and enjoyable experience for students. Times Tables VR is an excellent educational resource for teachers who are looking for an exciting and effective way to teach their students the basics of multiplication. It is highly recommended for any classroom that wants to add a unique element of kinaesthetic learning to their lessons.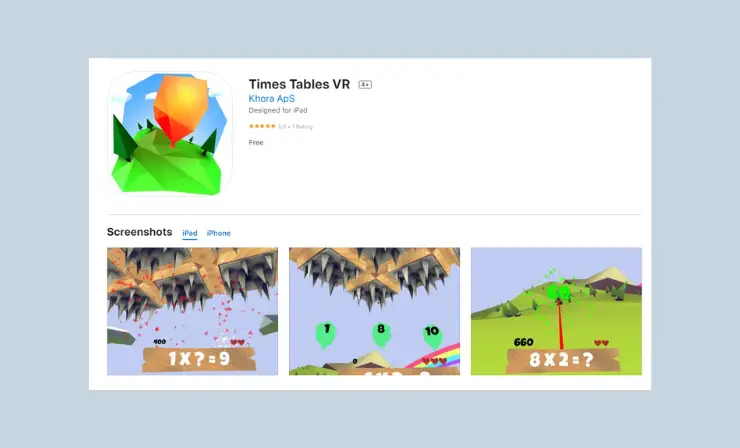 Features:
 Allows students to select and practice a range of times tables
Engaging and fun visuals
Unique kinaesthetic learning opportunity for students
Exciting and effective way to teach multiplication basics in the classroom
21. CalcFlow — explore vector addition
Calcflow is an exciting way for students to learn about mathematics, providing an immersive and interactive experience. It is easy to use, allowing users to quickly understand the concepts they are exploring. The app also has a wide range of topics and activities, which makes it suitable for students of all levels, from those just beginning their education to more advanced learners.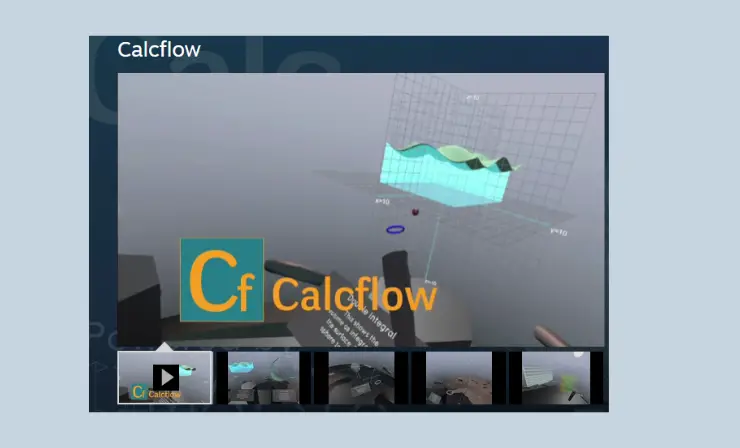 Features:
Manipulate vectors with your hands
Explore vector addition and cross product
Analyze the Mobius strip and its normal and spherical coordinates
Create personalized parametrized functions
Visualize mathematical concepts in a 3D environment
Apps for Developing Skills
As technology continues to rapidly evolve, virtual reality is quickly becoming an engaging and valuable educational tool for students. VR apps offer a plethora of immersive opportunities that improve life skills such as collaboration in remote spaces, gaining practical experience with new concepts or topics, and enhancing one's knowledge base holistically.
22. BigScreen — whatch movies
BigScreen is a virtual reality app that provides an immersive experience for movie buffs and sports fans, allowing them to enjoy their favorite films and games with others from around the world. The app can be downloaded for free from Vive, Oculus Quest/Rift S/Go, Steam VR, Valve Index and Windows Mixed Reality. It features an array of features that make it quite attractive for educators looking to use VR technology in their classrooms.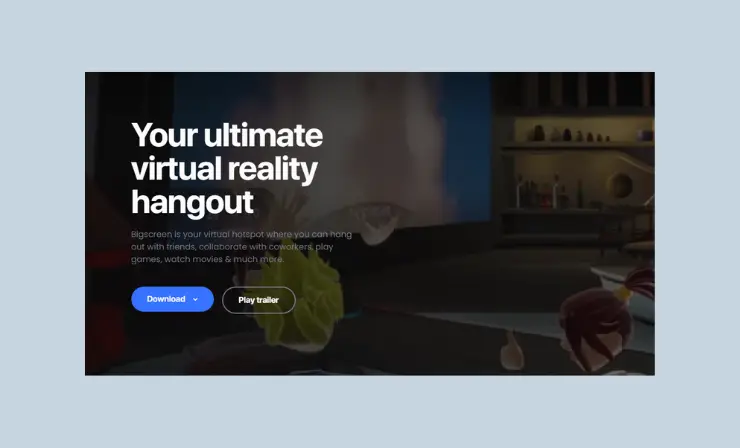 Features:
Compatible with a variety of VR hardware
Create an avatar to interact with others
Play games and chat with friends
Watch movies and sports games with others
Allows for a more immersive experience for students
23. Engage — online learning
Engage is an incredible app for teachers who want to bring their educational activities into the virtual reality space. It's easy to use and has a wide range of features, from creating avatars to streaming presentations. It can be used on multiple devices and the subscription pricing is very reasonable. Overall, it's a great way to keep learning and training fun and engaging. Highly recommended for any educator wanting to bring their teaching into the virtual age.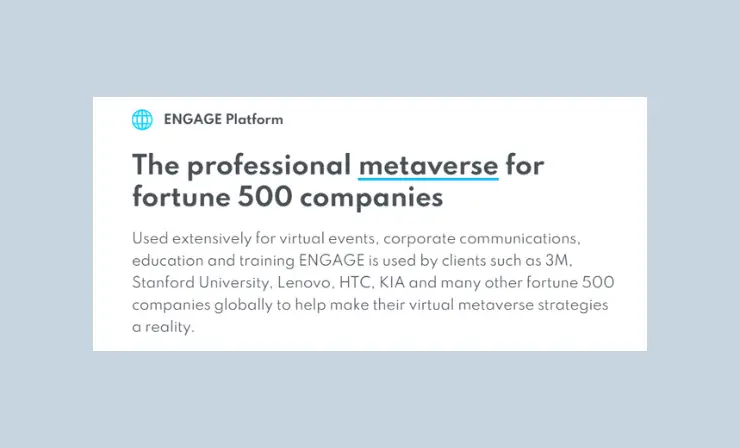 Features:
Host live meetings
Stream presentations
Record training and other events
Create VR experiences, avatars, quiz
24. Acadicus — create engaging simulations
Acadius is a powerful and versatile VR app that offers teachers the opportunity to create meaningful and engaging simulations for their students. From emergency room simulations to virtual anatomy lessons, Acadius provides the necessary tools for educators to effectively impart knowledge and skills. Furthermore, the ability to record simulations and edit scenes makes it a great tool for collaboration and making learning more interactive. Whether you're using VR hardware or just your computer, Acadius has got you covered.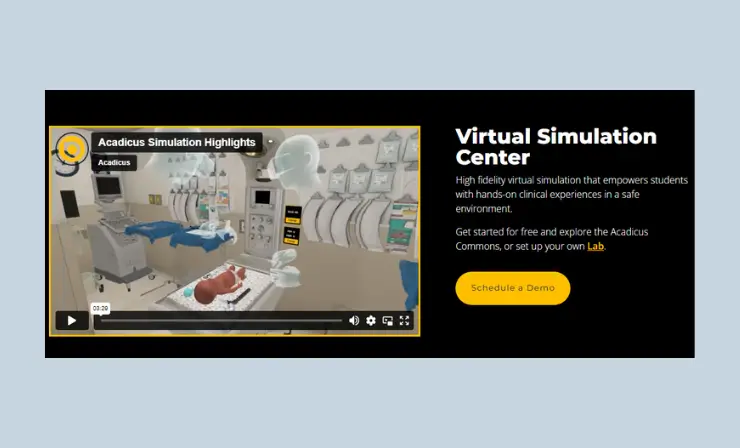 Features:
Create highly immersive simulations
Record and edit scenes with multiple users
Access publicly available virtual training content
Use VR mode with hardware or non-VR mode with your computer
Engage and explore at no cost
25. Virry Educational — wide variety of virtual reality experiences
As educators, we have a responsibility to ensure the next generation will be filled with compassionate and informed individuals; without this engagement now, some of our most majestic animal species face an uncertain future. Virry Educational provides us with the perfect opportunity for success: through interactive challenges that teach children about conservation using facts alongside exciting 3D visuals and videos—allowing them to experience nature in its full splendor.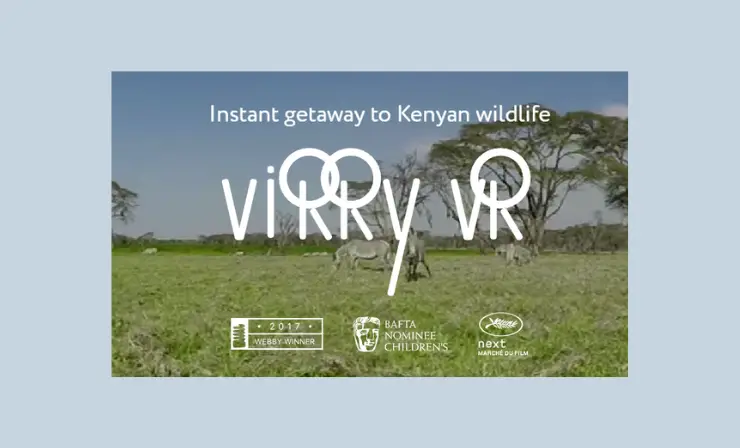 Features:
A wide variety of exciting virtual reality experiences and interactive activities, designed to educate children about conservation
Engaging 3D visuals and videos that bring the natural world to life in vivid detail
Educational facts provide additional context and information
Facilitate meaningful conversations about our planet and the responsibilities we all have to protect it
Learn about endangered species, habitats, animal behavior, and survival strategies in a fun and interactive way
Discover the beauty and importance of nature from all angles, including through vignettes from a bird's eye view
Useful Recourses
Conclusion
These are just a few of the free virtual reality apps for education. Virtual Reality in Education is expanding quickly and new education applications being developed and tested. As this space continues to grow, there are new apps continuously being released. Virtual Reality apps have the potential to change and revolutionize the way that some subjects are taught. If you know of a virtual reality app for education that we should feature, please get in contact with us or leave a comment below.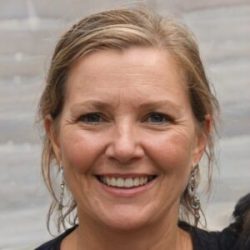 Latest posts by Simona Johnes
(see all)