Leaving the teaching profession can be both daunting and liberating. Beyond the classroom, former teachers possess a wealth of valuable skills that companies highly appreciate. In this article, we'll explore the wide range of opportunities available to educators seeking new career paths. From high school fundraising ideas to ed tech companies hiring former teachers, we'll uncover a diverse array of options worth considering.
Teachers have a profound impact on shaping future generations, fostering intellectual curiosity, and instilling a sense of purpose. Yet, many skilled educators find themselves contemplating alternative paths to further utilize their passion and expertise.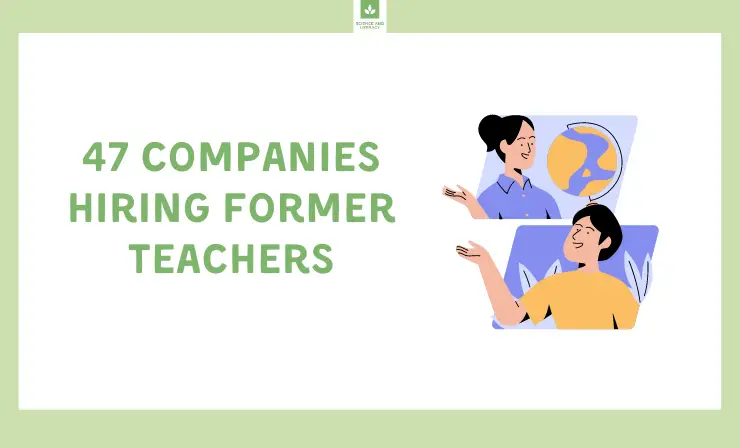 Our goal is to shed light on the various possibilities for former teachers seeking to redefine their careers. The options are vast, ranging from non-profit organizations to corporate training and remote teaching roles. We've curated a comprehensive collection of opportunities that cater to your aspirations, whether you seek a fresh challenge, better work-life balance, or a chance to remain connected to education in a different capacity.
Throughout this article, we'll not only explore diverse career options but also provide valuable insights on how to navigate the process of transitioning to a new vocation. We'll guide you on articulating your teaching experience to highlight the relevance of your skills in non-teaching roles.
If you're contemplating a career change, fear not! This article serves as a roadmap, equipping you with the knowledge and confidence needed to embrace new opportunities. So, whether you're an early childhood educator, a high school teacher, or a university professor, get ready to unlock the doors to a world of exciting possibilities that await you beyond the classroom. Let's embark on this journey of transformation together.
The Benefits of Hiring Former Teachers
Companies that recognize the value of hiring former teachers gain a competitive edge by incorporating diverse skill sets and perspectives into their workforce. Former educators bring a wealth of unique qualities that can positively impact the company's culture and productivity. One of the key benefits of hiring former teachers is their unparalleled patience. In the classroom, teachers often handle varying learning paces and individual needs, honing their ability to remain composed under pressure. This patience translates seamlessly into the workplace, where they excel at handling challenging situations with poise and understanding.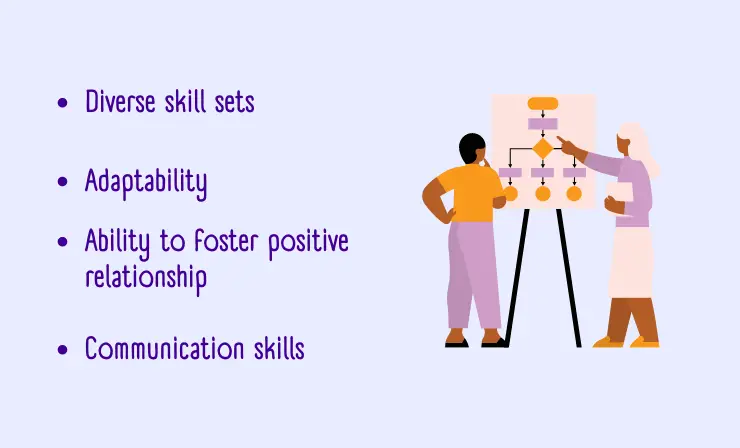 Moreover, adaptability is a hallmark of former teachers. Educators are skilled at adjusting their teaching methods to cater to different learning styles, ensuring that all students grasp the concepts effectively. This adaptability enables former teachers to seamlessly transition into dynamic work environments, readily embracing change and navigating new challenges with ease.
Another invaluable asset former teachers bring is their ability to foster positive relationships. In the teaching profession, building rapport with students, parents, and colleagues is paramount for creating a conducive learning environment. This interpersonal prowess transfers effortlessly into the professional sphere, enabling former teachers to establish strong, collaborative relationships with clients, team members, and stakeholders.
Additionally, former teachers often excel at communication, a skill critical for effective teamwork and leadership. Their experience in delivering lessons to diverse audiences allows them to convey complex ideas clearly and concisely, making them effective communicators in any organizational setting.
Transferable Skills from Teaching to Other Professions
The skills cultivated in the teaching profession extend far beyond the classroom and are highly sought-after in a wide range of careers.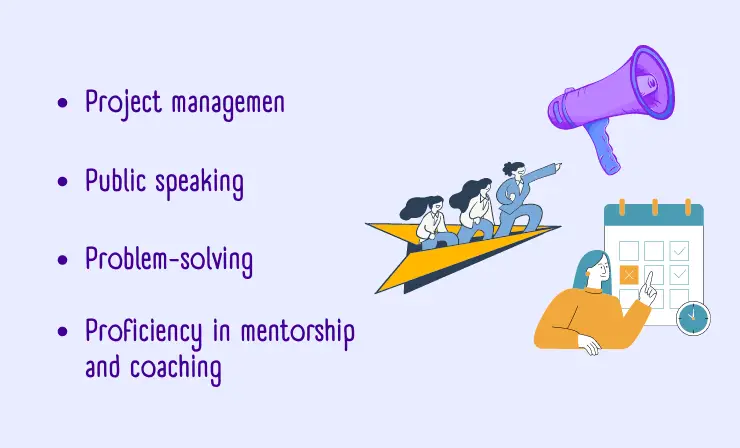 One of the most valuable transferable skills is project management. Teachers are adept at planning and organizing lessons, managing timelines, and juggling multiple tasks simultaneously. This project management expertise makes them well-suited for roles that require efficient coordination, resource allocation, and goal achievement.
Public speaking is another skill that former teachers excel in. The experience of presenting information to a diverse group of students daily hones their public speaking abilities, allowing them to confidently address large audiences, deliver persuasive presentations, and represent the company with professionalism.
Problem-solving is ingrained in the fabric of teaching. Teachers continuously devise creative solutions to address the individual learning needs of their students. This problem-solving acumen equips former educators to analyze complex challenges, identify opportunities for improvement, and contribute to innovative problem-solving initiatives in various industries.
Furthermore, former teachers' proficiency in mentorship and coaching fosters a culture of learning and development in any organization. They possess a deep understanding of motivating individuals to reach their full potential, making them invaluable assets in positions that involve employee training, talent development, and leadership roles.
10 Tips for a Successful Career Transition
Transitioning from teaching to a new career is an exciting opportunity to capitalize on your skills and passions. To ensure a smooth and rewarding process, consider the following tips:
Self-Reflection: Take the time to reflect on your strengths, interests, and long-term career goals. Identify transferable skills from teaching that align with your desired career path.
Research Potential Careers: Conduct thorough research on the industries and professions that intrigue you. Explore job descriptions, required qualifications, and potential growth opportunities.
Network and Seek Guidance: Connect with professionals who have successfully transitioned from teaching to other professions. Seek advice, attend networking events, and leverage online platforms to expand your professional connections.
Upskill and Certifications: Identify any skills or knowledge gaps required for your desired career. Invest in relevant certifications, online courses, or workshops to enhance your qualifications.
Tailor Your Resume: Tailor your resume to highlight transferable skills and accomplishments relevant to your target profession. Emphasize your adaptability, leadership experience, and achievements as a teacher.
Leverage Your Network: Reach out to colleagues, friends, and alumni from your teaching career for potential job leads or referrals. Personal recommendations can be powerful in securing new opportunities.
Stay Open-Minded: Be open to exploring new industries and roles that may not be directly related to education. Embrace opportunities that align with your passions and strengths, even if they take you in unexpected directions.
Professional Development: Continue investing in professional development and stay updated on industry trends. Attend workshops, webinars, or conferences related to your desired field.
Seek Support: Consider seeking guidance from career transition coaches or mentors who specialize in helping educators navigate career changes.
Stay Positive and Persistent: Embrace the process with a positive mindset and remain persistent in your job search. The transition may involve challenges, but your determination will lead you to exciting new opportunities that capitalize on your unique skill set.
In this video, Hannah Louise shares her firsthand experience of transitioning careers. She provides valuable insights into her journey, offering useful tips, a list of jobs suitable for former teachers, and helpful job search tools.
Remember, transitioning from teaching to a new career is an opportunity for growth and fulfillment. Embrace your journey with confidence and enthusiasm, knowing that the skills and passion you cultivated as a teacher will pave the way for success in your exciting new path.
47 Companies Hiring Former Teachers
There's a wide range of opportunities beyond the classroom that value your skills and dedication. Let's dive into some companies and websites that hire former educators.
Curriculum Development and Publishing
In this section, we explore companies that are at the forefront of curriculum development and publishing for educational institutions. These companies create a wide range of programs and content catering to students from kindergarten to grade 12. They are driven by a mission to deliver high-quality educational materials that align with local standards and enhance learning experiences.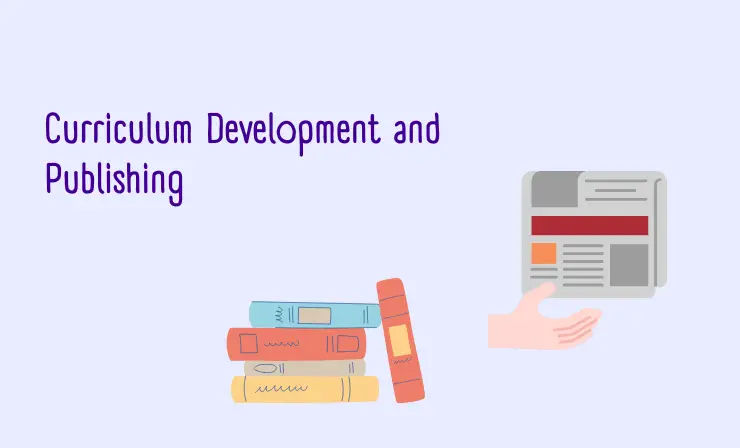 From mathematics to language arts, science, and more, teams of dedicated educators and writers collaborate to develop engaging curricula that empower teachers and students alike. Former teachers with a passion for education and a desire to contribute their expertise play a vital role in these companies as they participate in curriculum writing, project management, and other related roles.
12 Curriculum Development and Publishing Companies

| | |
| --- | --- |
| 1. Amplify | Amplify is a mission-driven curriculum development company that offers a diverse range of programs and content for grades K-12. This innovative company fosters a collaborative environment where diverse, cross-functional teams work together to create high-quality educational programs. |
| 2. Curriculum Associates | Known for its comprehensive educational solutions, Curriculum Associates offers products like i-Ready Assessment, Magnetic Reading, and Brigance Head Start. It also provides state-specific programs tailored to meet local educational standards. |
| 3. Great Minds |  At Great Minds, teams of teacher-writers collaborate to develop high-quality curricula across subjects like mathematics, English language arts, and science. This company is committed to providing educators with the tools they need to empower students with knowledge. |
| 4. HMH (Houghton Mifflin Harcourt) | HMH's learning platform offers curriculum solutions for K-12 subjects, covering core instruction, supplemental practice, assessment, and professional learning. This global educational publishing company is dedicated to promoting effective teaching and learning. |
| 5. Imagine Learning | As an online curricula company, Imagine Learning provides courseware, supplemental and intervention materials, core curriculum, and virtual school services for K-12 students, with a focus on personalized learning experiences. |
| 6. IXL Learning | IXL Learning offers a wide array of products like Rosetta Stone, ABCYa, and Wyzant. This company frequently has openings for curriculum designers who can contribute to their diverse range of educational resources. |
| 7. Larson Texts | Larson Texts specializes in creating mathematics products from elementary school through college, available in both print and digital formats. Former teachers with expertise in math education can play a significant role in shaping educational materials. |
| 8. McGraw Hill | As one of the largest educational publishing companies globally, McGraw Hill provides books, software, and other products and services for nearly every educational level, from preschool to graduate education. Former teachers have opportunities in various areas, including curriculum writing and project management. |
| 9. Pearson | Pearson is a leading education and publishing company headquartered in London, UK. Established in 1844, Pearson offers assessments, academic qualifications, and virtual learning services. Former teachers can find roles in curriculum design, student support, and outreach to schools. |
| 10. Savvas (Formerly Pearson K12) | After rebranding, Savvas, formerly Pearson K12, offers texts and online learning solutions in primary and secondary school subjects. The company continues to be dedicated to providing educational resources for K-12 learners. |
| 11. Scholastic | Scholastic is renowned for its books and classroom magazines, serving the K-8 crowd. The company's book fairs have become beloved traditions in many schools. |
| 12. Stride | Stride focuses on providing curriculum, software, and other products to K-12 schools. Stride Learning, based in Reston, Virginia, hires American educators to teach remotely on a full-time or part-time basis. |
Educational Websites and EdTech
This section focuses on the ever-evolving world of educational websites and educational technology (EdTech) companies. Here, educators and students can find a plethora of digital resources and tools that enhance the learning process. EdTech companies offer interactive platforms that cover a diverse range of subjects such as ELA, science, social studies, and math, making learning engaging and enjoyable. These platforms may include scaffolded materials, higher-order questions, and interactive features, allowing teachers to effectively interact with their students.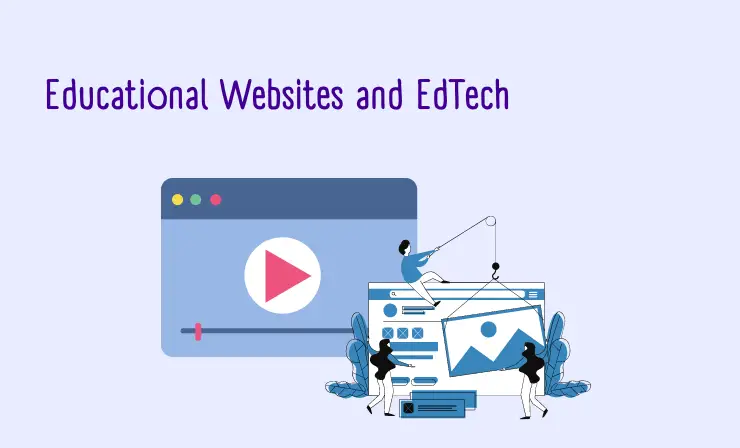 Additionally, this section features websites that provide virtual learning, adaptive programs, online courses, and educational videos. Former teachers often find exciting opportunities in these companies as content creators, instructional designers, and online teachers, helping shape the future of education through technology.
19 Educational Websites and EdTech Companies

| | |
| --- | --- |
| 13. Actively Learn | Actively Learn compiles texts and videos for ELA, science, and social studies, including scaffolds and higher-order questions. The platform provides tools for teachers to interact with students and facilitate meaningful learning experiences. |
| 14. Age of Learning | Age of Learning is the parent company of sites like ABCMouse, Adventure Academy, My Math Academy, and My Reading Academy. This platform offers a diverse range of educational resources for young learners. |
| 15.BrainPOP | BrainPOP provides a variety of online teaching resources for grades K-12 across different subjects, making learning engaging and enjoyable for students. |
| 16. Cambium Learning Group | Cambium Learning Group encompasses companies that hire former teachers, including Lexia, Learning A-Z, and Cambium Assessment. This group offers various job opportunities in the education sector. |
| 17. ClassLink | ClassLink simplifies access, analytics, and identity management, making education technology more accessible and manageable for teachers and students. |
| 18. Discovery Education | Discovery Education offers timely and relevant content, along with useful tools and resources to engage students and track their progress across various topics. |
| 19. DreamBox Learning | DreamBox Learning's adaptive programs differentiate instruction, providing personalized math and reading programs to accelerate student learning. |
| 20. Edmentum | Edmentum's programs like Study Island and Exact Path help students prepare for standardized tests and bridge learning gaps in K-12 education. |
| 21. Edpuzzle | Edpuzzle enables teachers to use videos interactively in their classrooms, embedding questions to increase student engagement. |
| 22. Epic | Epic is a leading digital reading platform for kids aged 12 and under, featuring a vast collection of popular, high-quality books from the world's best publishers. |
| <23. Encyclopaedia Britannica | This venerable institution differentiates itself from Wikipedia by fact-checking every article. It also offers teaching materials like quizzes and videos. |
| 24. Flocabulary by Nearpod | Flocabulary's hip-hop videos and instructional activities promote literacy and creativity, teaching kids Tier 2 and 3 vocab words. |
| 25. Khan Academy | Khan Academy's free online courses, exercises, and activities help students learn a diverse range of subjects. Teachers worldwide use this platform to support their students' learning. |
| 26. Newsela | SNewsela presents current news articles at different reading levels, along with accompanying review questions and activities, making it suitable for diverse classrooms. |
| 27. Renaissance | Renaissance's products include Accelerated Reader and the adaptive Star assessments in reading and math, supporting students' academic growth. |
| 28. Zearn | Zearn offers free math videos, interactive online learning activities, and visual strategies to facilitate math teaching and learning. |
| 29. Coursera | Coursera is a prominent name in the realm of online learning. As a global online learning platform, it offers access to a wide array of online courses and degree programs from leading universities and companies. Coursera's mission is to provide learning opportunities to anyone, anywhere, irrespective of their location. Former teachers have the opportunity to work with Coursera as content creators or online teachers, contributing to the platform's vast educational offerings. |
| 30. Udemy | Udemy is an expansive online learning and teaching marketplace boasting over 213,000 courses and an impressive 62 million students. It provides a platform for educators to share their knowledge with enthusiastic learners from around the world. As an instructor on Udemy, you have the freedom to teach online from the comfort of your home, reaching a global audience. With millions of students at your fingertips, you can deliver your course on any device, anytime, making education accessible and convenient for all. |
| 31. Graham Holdings Company | Based in Arlington, Virginia, Graham Holdings Company is a versatile media and education company. It operates as a diversified entity, offering educational services to individuals, schools, and businesses. The company's focus on education and media presents opportunities for former teachers to contribute their expertise to various educational initiatives and projects. |
Online and In-Person Tutoring
This section delves into the world of tutoring, both online and in-person. Various companies offer tutoring services for students seeking additional support to excel in their academics. These tutoring services cater to different subjects, standardized test preparation, and literacy development. Online tutoring platforms provide educators the opportunity to connect with students globally, providing one-on-one or small group sessions in virtual classrooms.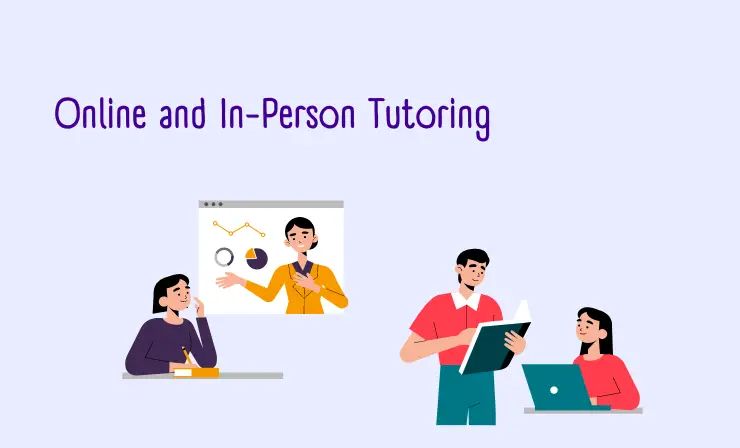 In contrast, in-person tutoring centers offer face-to-face interactions and support. Tutors play a crucial role in guiding students through their educational journey, helping them build confidence and achieve their academic goals. Former teachers with subject expertise and a passion for teaching find rewarding opportunities in these companies as tutors, supporting students on their path to success.
8 Online and In-Person Tutoring Companies

| | |
| --- | --- |
| 32. BookNook | BookNook brings synchronous literacy learning and high-impact tutoring together. Tutors work online with students to reinforce learning and promote literacy in an engaging manner. |
| 33. PrepNow | Focusing on preparing high school students for success on standardized tests like the ACT and SAT, PrepNow also provides tutoring in math subjects such as calculus and trigonometry. Tutors receive training on using the pre-designed test prep curriculum. |
| 34. QKids | QKids offers an online ESL tutoring program with a set game-based curriculum. Classes, which typically have one to four elementary-aged students, last for 30 minutes. QKids handles parent communication, grading, and other administrative tasks, offering a convenient tutoring experience. |
| 35. Sylvan Learning | With both online and in-person options, Sylvan Learning centers cater to students looking to improve their grades and overall school performance. |
| 36. Tutor.com | As a platform owned by The Princeton Review, Tutor.com primarily focuses on test prep. However, it also offers a wide selection of online tutoring jobs in various subjects. |
| 37. TutorMe | TutorMe's online Lesson Space covers more than 300 subjects, providing tutors the opportunity to engage with students in diverse educational fields. Tutors are compensated for their tutoring services and the time they spend providing feedback. |
| 38. Varsity Tutors | Varsity Tutors is a popular choice for ACT/SAT and AP test prep. However, it also offers tutoring services across a broad range of subjects, catering to diverse student needs. |
| 39. VIPKid | Although changes in Chinese law impacted VIPKid's ESL tutoring programs, they now offer their curriculum worldwide. Tutors at VIPKid use a pre-designed curriculum, eliminating the need for extensive lesson planning or grading. |
Other Companies That Hire Former Teachers
In this section, we highlight diverse companies and organizations that value the skills and experience of former teachers. Beyond traditional education settings, these companies recognize the unique perspectives and abilities that educators bring to the table. From media and educational companies to youth organizations and educational toy manufacturers, former teachers can find fulfilling roles that leverage their teaching expertise and passion for learning.
These opportunities may involve program development, content creation, training new teachers, and contributing to educational initiatives. The companies listed here present a wide array of career paths where former teachers can continue making a positive impact on education and society at large.
Other 8 Companies That Hire Former Teachers

| | |
| --- | --- |
| 40. Girl Scouts | Local Girl Scouts councils hire former teachers to plan, direct, and implement programming for scouts, contributing to their educational and personal development. |
| 41. Learning Resources: | FThis family of companies creates and sells educational toys and activities, providing former teachers with opportunities to design and develop educational materials. |
| 42. TNTP (The New Teacher Project) | TNTP partners with public education to facilitate change and progress. They provide training for new and existing teachers in the latest instructional strategies, offering opportunities for former teachers to contribute to educational initiatives. |
| 43. Princeton Review | Princeton Review, a well-known textbook provider in the United States, offers books covering college and graduate level entry tests. Former teachers play a vital role in developing and shaping the content of these materials. |
| 44. Cengage Learning Holdings II | As an education and technology company, Cengage Learning Holdings II provides content, print and digital teaching and learning solutions, software, and associated educational services, welcoming teachers as content creators. |
| 45. KinderCare Learning Centers | KinderCare Learning Centers offer education to young children aged between six weeks to 12 years, providing former teachers with opportunities to develop and implement educational programs. |
| 46. Young Men's Christian Association (YMCA) | YMCA, an established youth organization since 1844, offers diverse learning programs where teachers can provide lessons and conduct educational activities. |
| 47. 2U | Headquartered in Lanham, Maryland, 2U collaborates with non-profit colleges and universities to deliver alternative credentials and degree learning programs from some of the world's best educational institutions. Former teachers have opportunities to support and contribute to online degree and non-degree programs. |
Below, you'll discover an extensive list of additional companies that actively hire former teachers for various roles.
15 Companies That Hire Former Teachers – Ramish Cheema, Yahoo Finance#highered #hiring #teachershttps://t.co/yKBqxSC0ed

— Ray Schroeder (@rayschroeder) April 20, 2023
Useful Resources
Conclusion
Former teachers have diverse opportunities to impact education's future. From curriculum development to EdTech, their knowledge is valued by companies worldwide. They shape engaging programs, bridge traditional and modern learning, and empower students through tutoring. Embracing new roles, they continue inspiring learners, contributing to a brighter future in education.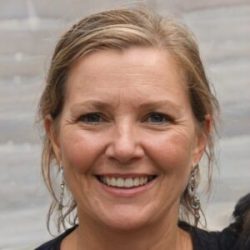 Latest posts by Simona Johnes
(see all)