Fundraising plays a vital role in the success and enrichment of high schools across the nation. These initiatives provide essential financial support for a wide range of activities, clubs, sports teams, educational programs, and community endeavors. In this comprehensive guide, we present 35 exceptional high school fundraising ideas, meticulously curated to empower schools in achieving their financial goals while fostering a sense of unity and participation among students, parents, and the wider community.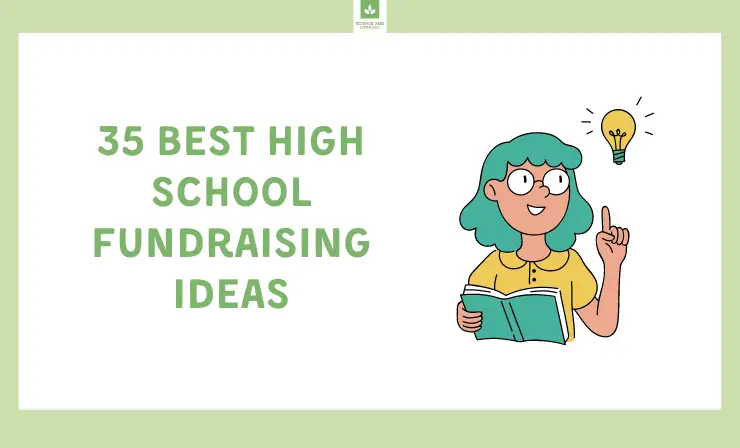 From traditional fundraising events that evoke a sense of nostalgia to innovative online campaigns harnessing the power of technology, this article explores a diverse array of fundraising strategies. Moreover, we delve into creative ventures that showcase student talents, environmentally conscious efforts promoting sustainability, and adventure-driven activities that engage fitness enthusiasts.
A successful high school fundraising endeavor goes beyond merely collecting funds; it cultivates a shared purpose and inspires school pride. With this in mind, we've included community-oriented fundraising ideas that encourage collaboration with local businesses and initiatives to improve the neighborhood, further strengthening the school's ties to the broader community.
Throughout the article, we will highlight the costs, efforts, and benefits of each fundraising idea, ensuring that schools can make informed decisions that align with their specific needs and capabilities. We'll also emphasize the importance of considering the perspectives of students, teachers, parents, and local partners when choosing fundraising strategies, ultimately fostering an inclusive and engaging fundraising experience.
School fundraising is a dynamic and multifaceted process that serves as a lifeline for educational institutions. It provides the necessary financial support to bridge the gap between available resources and the diverse needs of the school community. As budgets for schools often face limitations, fundraising becomes a vital tool to ensure the continuation of essential programs and activities.