It's almost the most wonderful time of the year again. If you're lucky enough to teach at a school where you're allowed to celebrate Christmas and plan Christmas activities for your students, deciding what to do each year can be a challenge.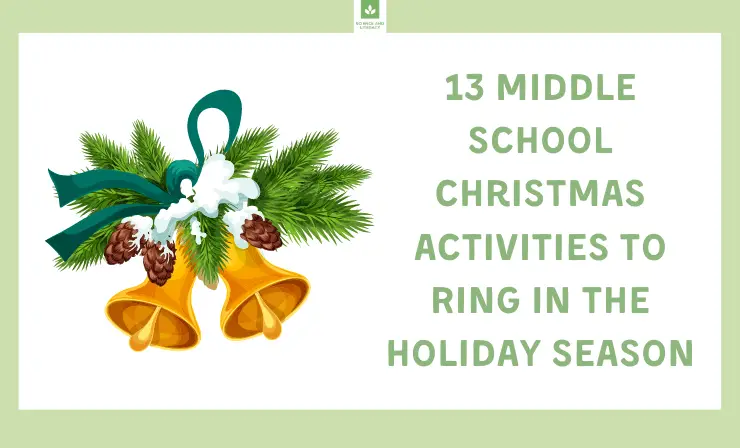 Planning activities for middle schoolers can be particularly challenging. I remember during my time as a middle school teacher how difficult it was to thread the needle of finding activities that were educational, fun, and also exciting and 'cool' enough to keep middle schoolers engaged.
I decided to put together this list of middle school Christmas activities to help teachers eliminate some of their stress around the holiday season. My goal in sharing this list of ideas is to make it easier for you to plan your Christmas lessons and activities to leave you time to take care of all the other teaching and personal items you need to take care of around the holidays.
In this article, I'll share:
5 reasons to celebrate Christmas at school with students
4 tips for celebrating Christmas at school
13 middle school Christmas activities to do with your students
5 Reasons Why Students Should Celebrate Christmas at School
There are a number of reasons to celebrate Christmas at school with your students.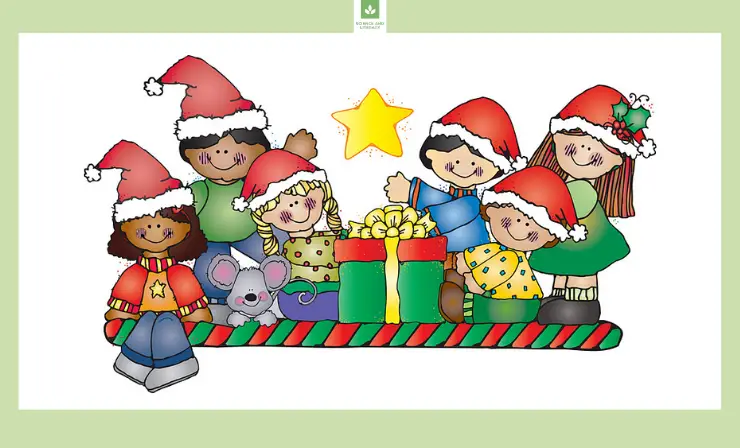 These include:
Allowing students to share their family's customs and traditions.
Celebrating Christmas can help teach students about giving and thinking about others.
Many students are naturally excited about Christmas and are likely to be engaged in celebrations and lessons centered around it.
Christmas can be woven into any subject area. Examples include writing fictional Christmas stories, composing narratives about family traditions, studying the origins of the holiday, completing Christmas STEM activities, singing Christmas songs, and completing Christmas art projects.
Can help students learn about different faiths and traditions. You can also have students of other faiths share about the holidays that their families celebrate.
4 Top Tips for Celebrating Christmas at School
When Celebrating Christmas with your students, keep these tips in mind:
1. Poll Your Class to See Who Celebrates Christmas
And don't forget to learn about the holidays that others celebrate. This way you can make sure your lessons and celebrations are inclusive for all the students in your class.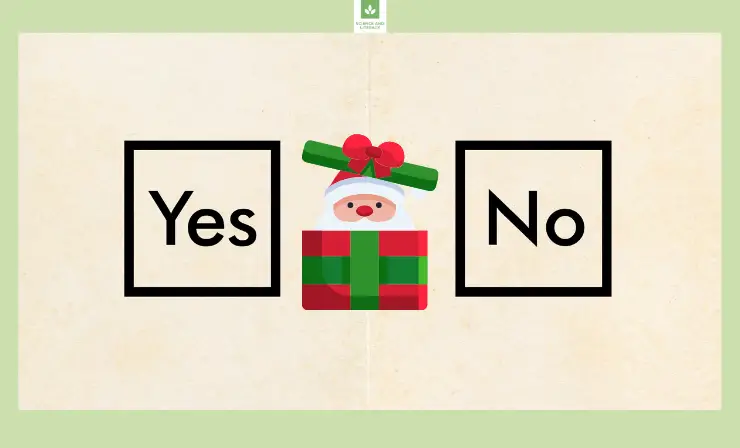 2. Stay on Top of Your Classroom Management Strategies
Christmas is an exciting time of the year for many students. As you get closer to Winter Break, many of the students in your class may be overstimulated between everything happening at home and at school to celebrate the holidays. You'll need to maintain firm classroom management to ensure your students are able to have fun without getting out of control.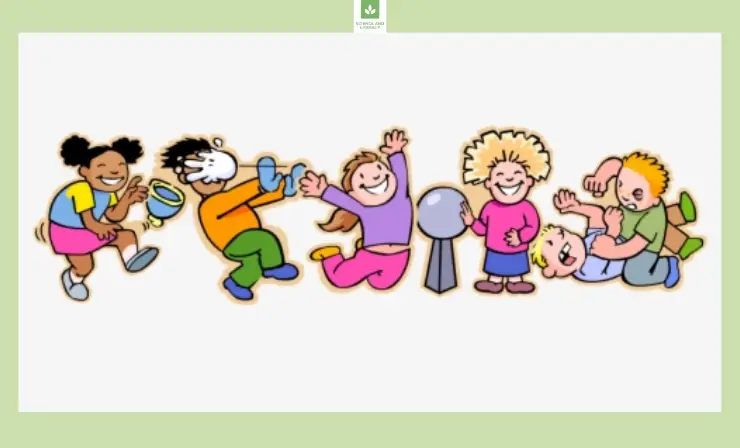 3. Set the Expectation That Gifts Are Not Required
Make sure that your students don't feel that they are obligated to give you or other students a gift and that their grades are definitely not tied to any gifts they give you. You can also emphasize the value of homemade gifts, rather than spending money in the store.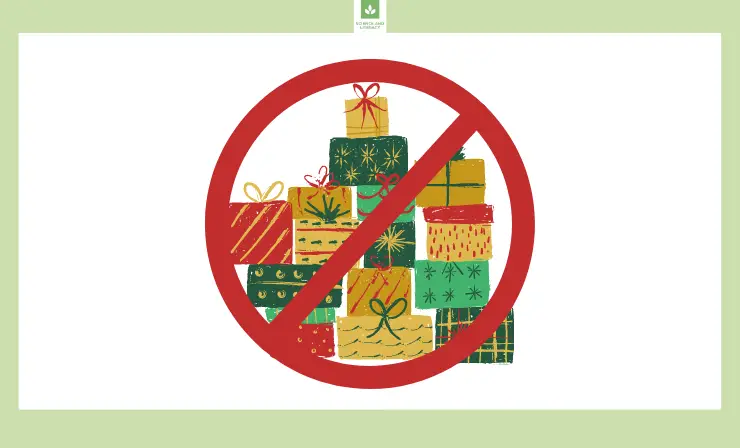 4. Avoid Conversations About Santa
Many of your students may still believe in Santa. You want to be careful not to ruin this belief for them or give other students the opportunity to do so. Direct any questions about Santa to the students' parents to address at home.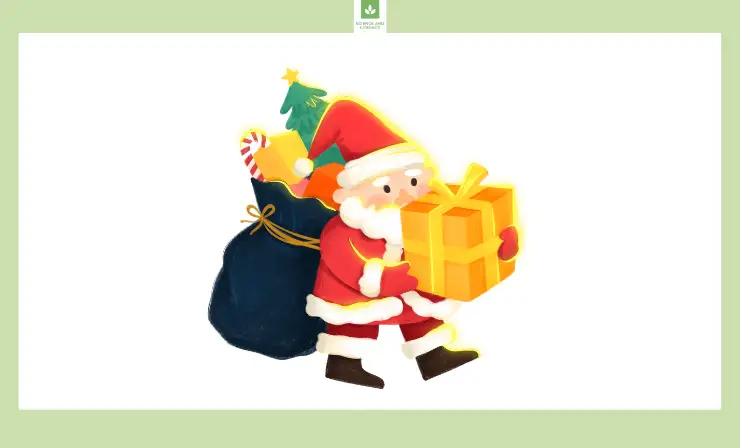 13 Middle School Christmas Activities
For your convenience, I have divided all activities into classroom and online activities.
And now I will tell you about each of them in more detail.
Classroom Activities
How to happily spend Christmas in Migh School? Now you will find out everything!

1. STEM Activity to Design a LEGO Christmas Decoration
Students will design a Christmas decoration using Legos. They will then make a booklet with step-by-step instructions that will enable another individual to copy their design. Students should be encouraged to add 3-D drawings to their book and write clear and concise directions. You can even have students test the clarity of their directions by having another student in the class try to copy their design by following the instructions.
This gingerbread house descriptive writing activity is engaging and educational. Students pretend to be a realtor and must write a descriptive writing piece to persuade others to purchase their gingerbread house. The templates include a graphic organizer, handouts with strong descriptive language suggestions to help students improve their writing, practice sheets for parts of speech and improving sentences, and a real estate flyer template for the final project.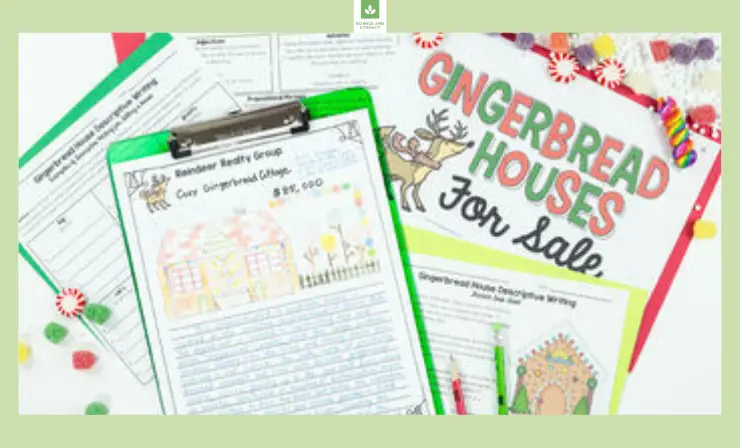 You could use this activity as a follow-up after students make a real gingerbread house or simply have students draw the gingerbread house they will be describing.
Best For: Language arts and writing classes

3. Book-Themed Ugly Sweater Design
This fun activity ties together Christmas and literature. Students will design an ugly Christmas sweater based on a book they have read.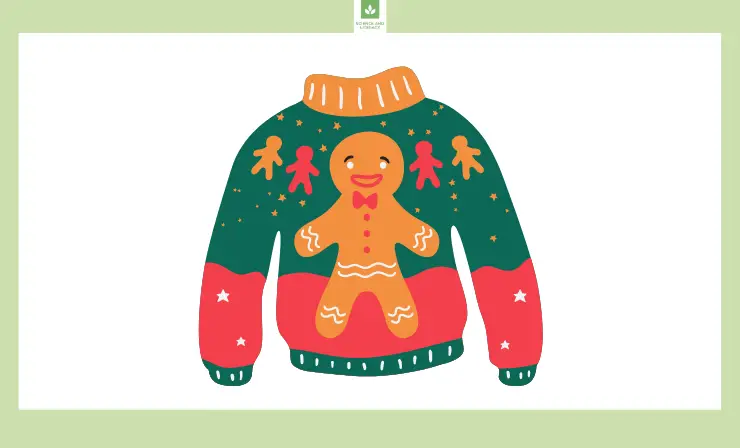 You could have all students in the class make their design match a book that they have read. Then, have students share their designs with the other students in the class using a document camera. The other students should try to guess which text is represented on the student's sweater.
Best For: Reading and language arts classes

4. Christmas Carols
Students will work with a partner or a group to choose a favorite Christmas carol and choreograph a dance to match the lyrics. After students have created the dance moves to match their selected Christmas carol, groups can share present their finished product to the rest of the class. You could even videotape their dances to make a class compilation dance video.
Best For: Music class or class party activities

5. Learn about Holiday Traditions of Other Cultures
Rather than focusing solely on Christmas celebrations and traditions, take some time to learn about holidays celebrated by other cultures and religions. If students in your class celebrate other holidays, you can consider having them share some of their family's customs and traditions to help them feel more included in the holiday festivities.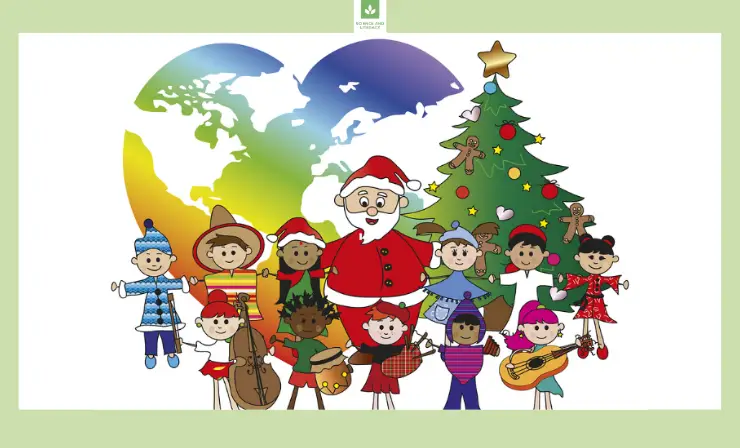 Best For: Social studies and language arts classes

6. Step-by-Step Christmas Writing
For this activity, students will need to write clear directions to make an item associated with Christmas, such as a paper snowflake, a gingerbread house, or a snowman. You can take the activity one step further by following the directions exactly as students have written them to see if the finished product looks as it should. The results may be shared with the help of a document camera.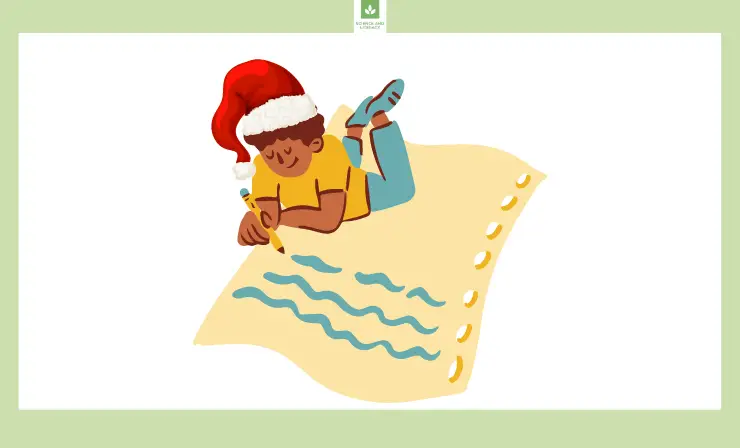 Best For: Writing and language arts classes

This Santa Slime activity is a fun STEM experiment that is sure to get middle schoolers excited. The slime recipe uses glue, food coloring, laundry starch, and water. You can also add a little silver glitter to add a little shimmer to the slime. You can also have students decorate a jar to keep the slime.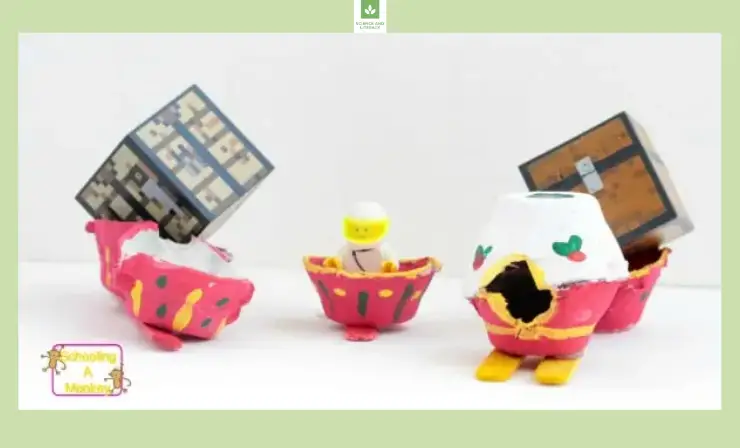 Adding a black ribbon with a silver button around the middle of the jar will make it look like Santa's suit when the slime is inside the jar.
This fun game is a Christmassy-take on a classic. Assign each student the name of a famous holiday character or symbol. Students must ask each other yes or no questions to determine who or what they are. You can label students' backs with their characters or make a headband for them to wear with their 'name.'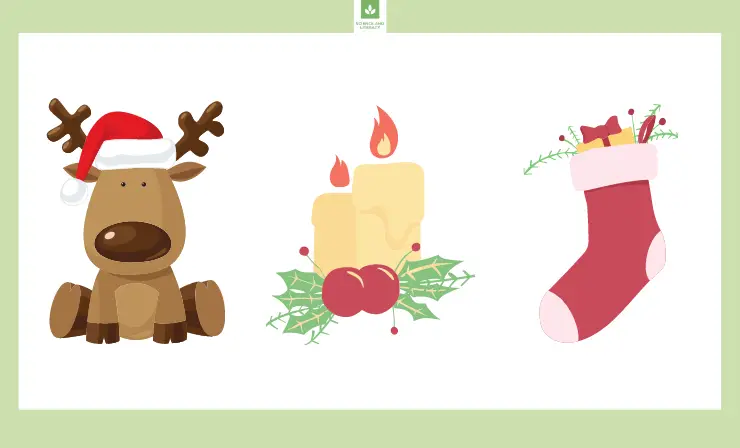 Alternatively, you can do just three students at a time and have them stand with their backs to the interactive whiteboard and write their names on the board. To read more about interactive whiteboards, click here.
Best For: Language arts or fun during a Christmas party

9. Class Christmas Party
When you're thinking about middle school Christmas activities you can't forget about having a class Christmas party.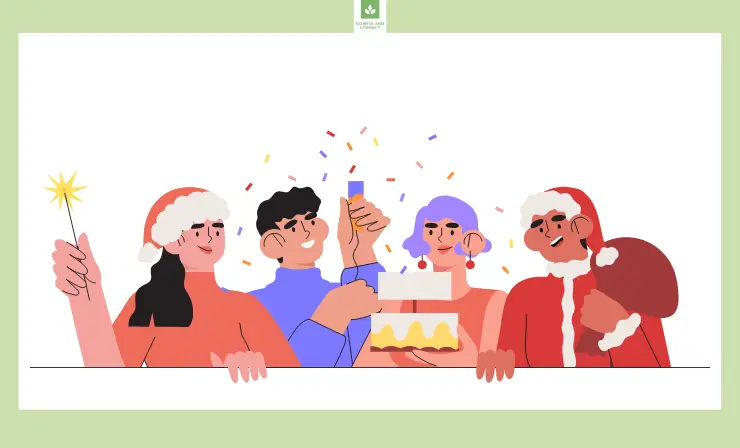 If you have gifts for your students, you can hand them out during your party. To make your celebration even more fun, you can set up a hot chocolate station, leave them a letter from an elf or Santa, or check out reindeercam.com. Don't forget to plan a few fun Christmas games to make your party extra fun for your students.
Best For: Just for fun!
Online Activities
What should I do if I can't get everyone together at school? Here are some hints.

10. Holiday Light Display Virtual Field Trip
One of the magical things about Christmas is seeing all the holiday light displays. Share in this magic with your students by putting together a virtual field trip to visit different light displays. Simply create a slide show that highlights different light displays from exciting destinations, such as Disney World, New York City, and other world cities.
You can even consider inviting students to participate by sharing pictures of their family's indoor or outdoor Christmas decorations. After the field trip, you can encourage students to create their own light display, either by drawing or by using the materials you provide them. This can work as a nice STEM tie-in as well.
Best For: Language arts and science classes

11. Inventing a New December Holiday
This activity encourages students to use their creativity and what they have learned about Christmas and other holidays. They will make up their own winter holiday, choose a symbol for the holiday, design holiday outfits, choose holiday foods, and decide on the special traditions associated with the holiday.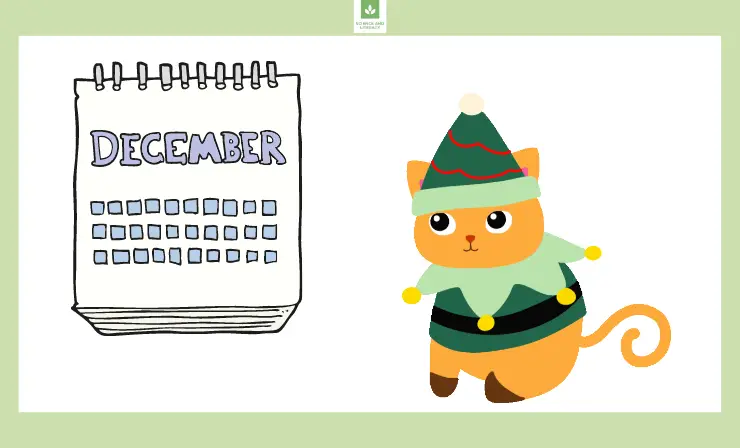 You may choose to do this activity individually or as a whole class.
Best For: Language arts and social studies classes

There are many short stories that have been written about Christmas. Choose to have students read one or more of these stories and discuss them together. You can even create questions or writing prompts related to the story to assess students' reading comprehension.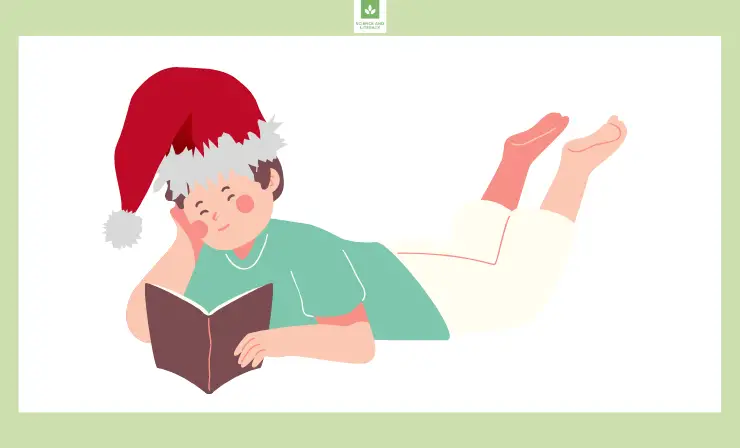 After students have read a few different Christmas stories, you can also have them write their own holiday short story. Consider using digital storytelling to allow students to put a more creative spin on their story and integrate videos, pictures, or music into their finished product. You can read more about digital storytelling in this article.
Best For: Reading and language arts classes

13. Decorating Christmas Trees with Google Slides
This is a virtual Christmas activity that is sure to get middle schoolers excited. Students can decorate their own Christmas tree using the template on the Google Slide.
You can incorporate writing into the activity by having students write a descriptive paragraph about their tree, compose a fictional story about a family's Christmas celebrations with the tree, or write a narrative about how their family celebrates Christmas.
Best For: Writing and language arts classes
Useful Resources
Closing Thoughts
Christmastime is so magical and wonderful. Bringing some Christmas joy to your classroom with one of these middle school Christmas activities is the perfect way to help your students enjoy the season while learning and having fun. Which activity that I shared are you most excited to use with your middle schoolers?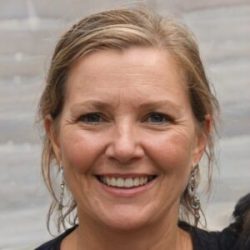 Latest posts by Simona Johnes
(see all)