As a teacher during the pandemic, I have found myself coming up with different ideas to keep my students engaged. Recently, I discovered interactive whiteboards, and they have worked like a charm. I am very impressed and satisfied with the picks that I have purchased, and my students are occupied for hours at a time when using these neat devices.
Editors' Choice of the Top Picks
If you are not into reading long articles and are looking for a device for your particular needs, here are my quick suggestions for you:
Vibe All-in-One — the must-have while teaching virtually to share lessons easily with students and while working off-lint to kick your classroom up a notch.
IPEVO IW2 — for teachers who need a portable device to turn the existing whiteboard or projector surface into an interactive one.
Chengying Multi Touch Frame — for those who want to create a non touch screen into touch screen monitor: easy to assemble and I doesn't need any drivers.
Before making this big purchase, I made sure that I did a lot of research to find the perfect interactive whiteboard that would work best for my classroom and students. To my surprise, I learned that these devices are growing in popularity among schools and teachers around the world. However, in reality, I should not be surprised because this is the new learning style of the 21st century, and I should have made this purchase a long time ago.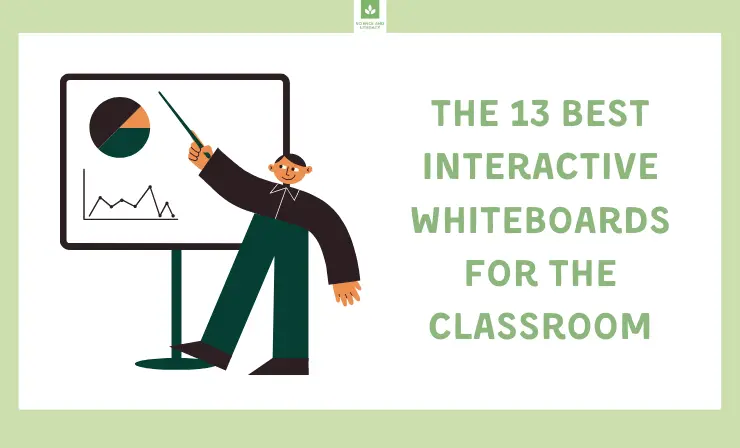 After reading this article, you will officially know:
See how students are engaged in the lesson while working with the interactive whiteboard!
Great use of #interactivewhiteboard that is #studentcentered Students add ideas to share with whole group #teacherontheside @BerkleySchools pic.twitter.com/sTZPv1T0e4

— Angie (@AngieMChurch) May 31, 2018
I researched about 40 different products and narrowed my list down to 10, which I believe are the greatest models on the market. Therefore, I decided to share my list for other educators and teachers looking to purchase one of these devices as well. I promise that you will not regret it and will also wish that you would have bought one sooner!
A few other products that are great choices are the GreenTouch, Hivista F-35L, and the Hivista SP02. I did not include these three products in my list, but I am confident that the 10 devices on my list are even better. And now see my whole list below!
My List of 13 Top Interactive Whiteboards

| | | |
| --- | --- | --- |
| | For teachers, educators, professors, and business meetings. | Amazon → |
| | For those who are teaching students in-person and from a distance. | Amazon → |
| | For educators looking for a gadget to conduct meetings or trainings. | Amazon → |
| | For anyone looking for an interactive device for business and fun. | Amazon → |
| | For anyone in need of a conference room that allows collaboration and engaging presentations. | Amazon → |
| | For individuals who are looking for a device to host virtual meetings. | Amazon → |
| | For teachers on a low budget. | Amazon → |
| | For individuals who do not want to buy a physical smartboard. | Amazon → |
| | For ones who do not have a lot of space and need something portable and easy to put away. | Amazon → |
| | For individuals who already have a device so they want to buy this frame to make it touch screen. | Amazon → |
Next, I will explain how to choose the right digital board for teaching.
How to Choose a Digital Board for Teaching
There are several factors that will go into choosing a digital board for teaching, such as the size of your classroom, the budget, the age of your students, the requirements to set it up and begin using it, and more. Therefore, it is important to fully understand the features of a model that you may be considering. I will explain more in detail below.
The following are the main factors that you should take into consideration before selecting a digital board for teaching:
The Features to Look for While Choosing an Interactive Whiteboard

| | |
| --- | --- |
| 1. The space that you have | Space is important because you want to ensure that you have enough space for this device. There are various sizes available at different companies. If you have a small space, you should consider purchasing a smaller model. There are also systems that can transform a regular wall into an interactive wall. |
| 2. The software | The software is a key element to consider, as you want to make sure that you get the necessary software that is needed for your device. Some whiteboards allow you to use any type of software, while others only allow specific types of software. |
| 3. Accessories needed | It is important to decide which type of accessories you want to purchase for your device. For example, you may want a microphone, speakers, and pens. Before purchasing it, make sure that the specific accessories are compatible or already built in. |
| 4. The flexibility | If you need flexibility, make sure that you choose a device that offers flexibility. There are whiteboards that are stationary, and there are some that can be easily adjusted or moved from room to room. |
| 5. Installation and technical support | Research how to install and set up it before buying. In addition, make sure that there are positive reviews on the technical support. You most likely will need technical support at some point while using it, so you want to make sure that you will get sufficient IT support when purchasing. |
| 6. USB-C connectivity | USB-C connectivity is becoming popular among all electronics. It is small, lightweight, and charges your devices extremely fast. USB-C is known for replacing bulky charging cords and allows teachers to connect with ease. Therefore, my suggestion is to make sure that it offers USB-C connectivity. |
| 7. Front-facing ports | If you have a laptop that does not have a USB-C port, I recommend making sure that it has front-facing ports. Majority of older laptops do not come with a USB-C port, and you may not have the budget to buy a new laptop right now. In this case, my advice is to select a device that has front-facing ports for your convenience. |
| 8. Touch technology | It is very important to ensure that it has touch technology because this will make it more fun for students. You can buy a few touch pens and allow your students to write, draw, and do interactive lessons on it. |
| 9. The audio | Some teachers do not find the audio of devices to be too important. However, I disagree. The audio on my board has made a difference with the children in my classroom. The reason for this is because the sound catches their attention and draws them into the lessons. Therefore, I recommend making sure that it has built-in speakers to encourage more student engagement. Some modelss even come with subwoofers. |
| 10. Microphone capabilities | In this day and age, you will want to make sure that the microphone works well. This probably was not a big deal a couple years ago. However, since the pandemic happened and distance learning is increasing, being able to speak into it is crucial. Noise cancellation is also a good capability to have. |
| 11. Design and size | The design and size are other important features that depends on your space. You will want to ensure that the design and size is what you want as well as fits into the space that you have. Most of the sizes range from 55 inches to 98 inches. |
| 12. The resolution | The resolution may seem like not a big deal, but it defines the clarity and sharpness. You can find the resolution by determining the number of pixels within the screen. The higher the resolution is, the better the image will be. This is important because you want the image to look as crisp and sharp as possible. |
| 13. The lifespan | Be sure to ask a professional how long it will last if it is not listed in the description. You do not want to buy something so expensive if it is not going to last long. You also should check for a warranty in case anything needs fixed or replaced. My recommendation is to make sure there is at least a three-year warranty before making a purchase. |
| 14. Networking and Wi-Fi | My advice is to only purchase a model that has some type of internet or Wi-Fi capabilities. This is one of the most important factors on this list because internet and Wi-Fi will ensure that it offers more resources, lesson plans, research options, and games all in one device. Without internet, it is not much different than a regular dry-erase board. |
| 15. Multi-Student participation available | If you are a teacher or educator teaching multiple students at once, you may want to find a model that has multi-student participation capabilities. By ensuring this, your board will allow several students to participate in games, lessons, presentations, and more. |
If you are still on board with buying an interactive digital board for teaching in your classroom, take a look at Nativity Religious Education Program—Burke's YouTube video. In the video, you will see two teachers who will provide instructions on how to begin using it as well as how to connect it to a laptop. Both of these details are important for you to know before you purchase a digital board and start using it.
Are you a person who enjoys integrating holidays into your teaching lessons? If so, I have written an article about 12 different Halloween smartboard activities that I recommend checking out. This article is perfect for educators who love holidays and need ideas on lesson plans involving Halloween.
Best Interactive Whiteboards
After researching several models, I have come up with my own list of what I believe are the models currently on modelsthe market. For your convenience, I will list each of these devices as well as provide my own personal reviews of them below.
The Vibe All-in-One is one of the most creative tools on the market. It offers the ability to switch between projects and is easy to mount on the wall if need-be. This device is all around awesome, as it provides real-time collaboration and screen sharing, which are perfect for teaching in-person and remotely.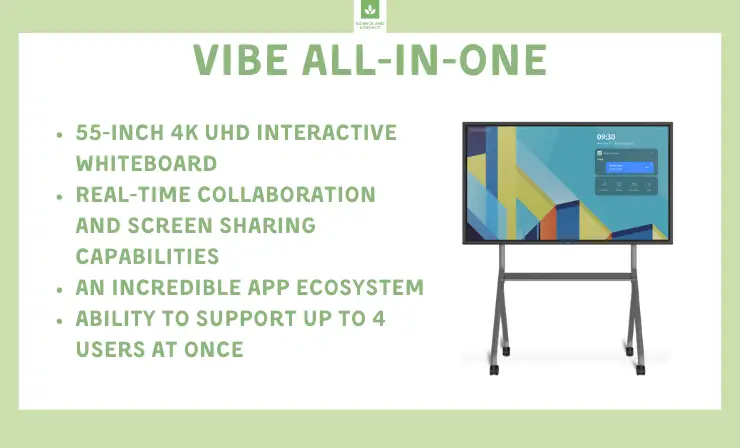 Pros
Very easy to use
Ability to switch between different projects
4 people can participate at once
Cons
Some webcams are not compatible
Tech support could be better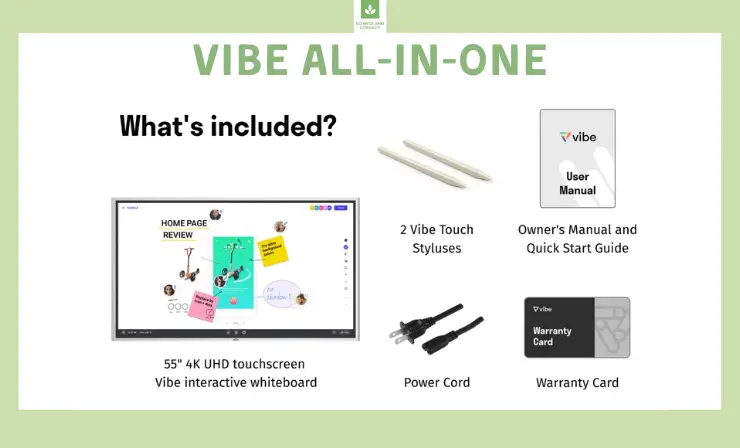 Vibe brings aspects of both synchronous and asynchronous learning methods to the classroom. Watch the video below to its features, video conferencing and remote collaboration options, organization tips and best practices!
Top Choice For: This product is best for teachers, educators, professors, and business meetings.
Buying Options
The Samsung Flip 2 Digital Flipchart is an excellent device that offers you the ability to convert your tv into a touch screen. You can share, edit, and modify almost anything, which is perfect for teachers and educators.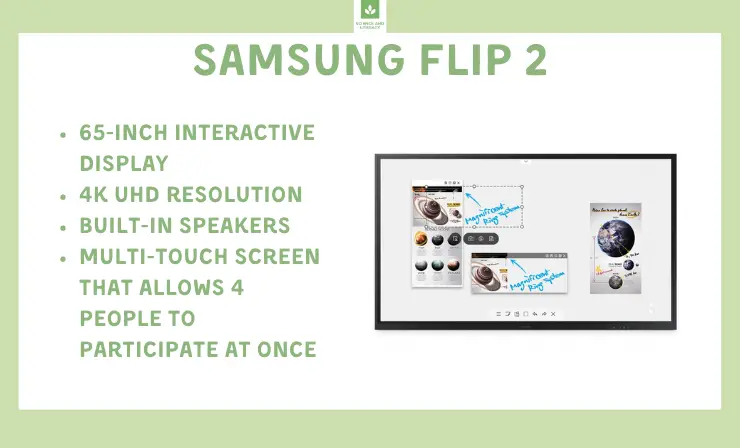 Pros
Share, edit, and modify anything
Easy to connect to other devices
Excellent quality
Cons
The software seems to be limited
Technical support needs improvement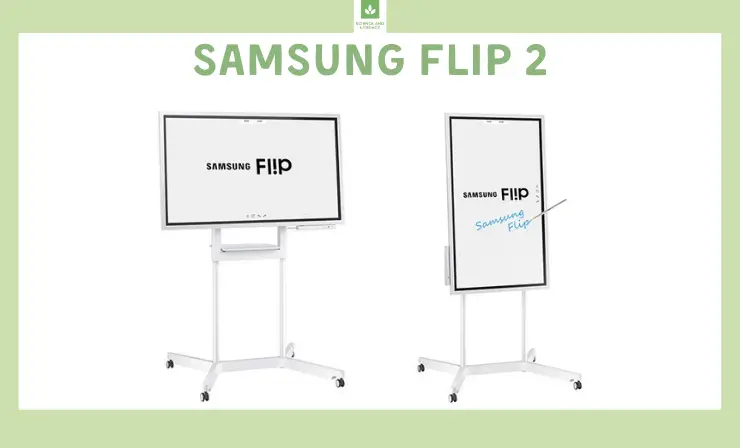 It is the perfect tool to engage today's young students, facilitating critical teaching moments and helping students and instructors collaborate, expressing themselves with powerful technology that couldn't be easier to use. See how the device is used in this video.
Top Choice For: This device is for those who are teaching students in-person and from a distance.
Buying Options
The DTEN D7 is one of the easiest plug-and-play devices around. It offers one click connectivity and has won an award for "Best of The Best" electronic devices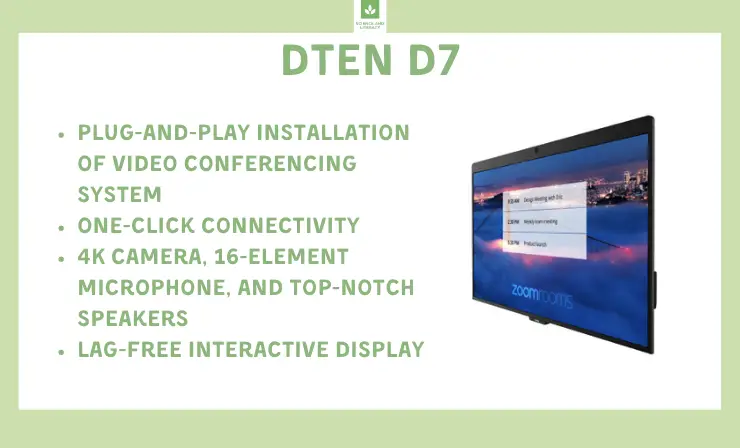 Pros
Excellent camera, microphone, and speakers
Easy to use and connect to any devices
Lag-free touch screen
Cons
On the smaller size for individuals looking for a bigger whiteboard
Only has ports for USB and HDMI cords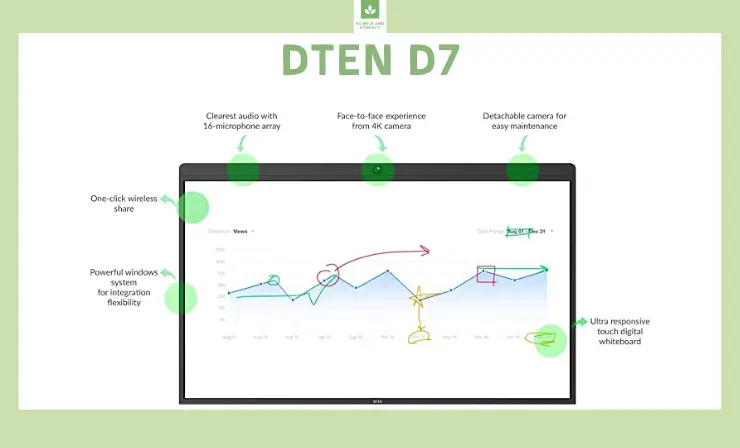 The video describes Smart Gallery, a Zoom Rooms feature that uses cutting-edge AI to create individual video feeds of in-room participants, giving remote participants a clearer view of their in-room counterparts.
Top Choice For: This device is for people looking for a model to conduct meetings or trainings.
Buying Options
The AG Neovo IFP-6502 is an incredible device that offers high-quality imaging, multi-touch for multiple users, an intuitive interface, and screen sharing capabilities.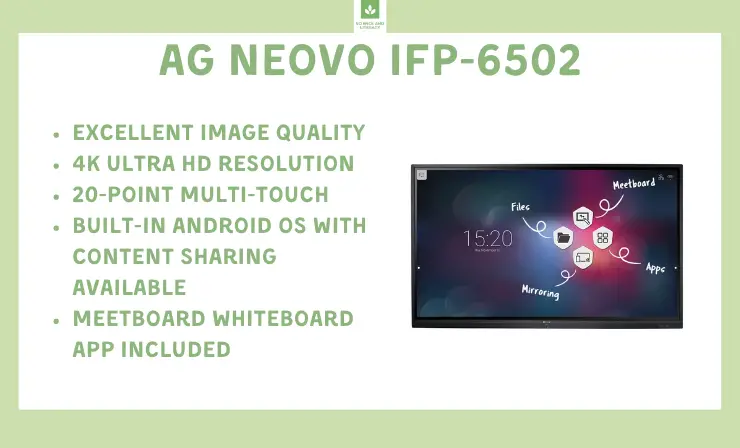 Pros
Awesome quality and design
Allows multiple users at once
Screensharing and app included for notetaking
Cons
May be difficult to set up
Technical support could be better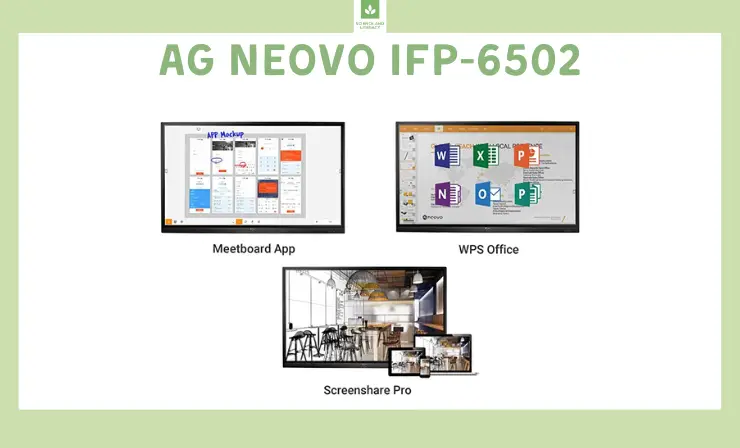 The video describes in detail all the functions and advantages of this device. It shows such features as screen mirroring, video conferencing, and simple integration capabilities.
Top Choice For: This device is for anyone looking for a device for business and fun.
Buying Options
The 77-Inch device with Projector Bundle offers great quality, games, and education resources that will help you stay productive while teaching. This whiteboard makes meetings and presentations much easier, as you can take notes, write on top of any application, and edit and send anything to anyone.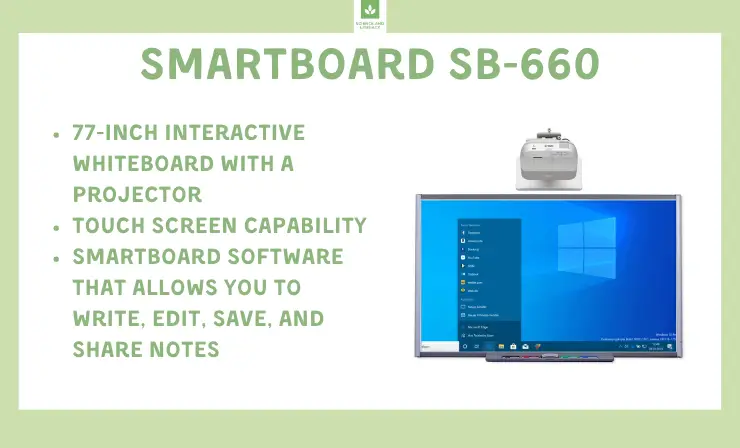 Pros
Great technical support
Excellent quality
Increases productivity
Comes with a projector which is perfect for lessons in the classroom
Cons
May be on the bigger side for individuals looking for smaller interactive boards
Does not possess multi-touch functionality
Must use a computer to connect to internet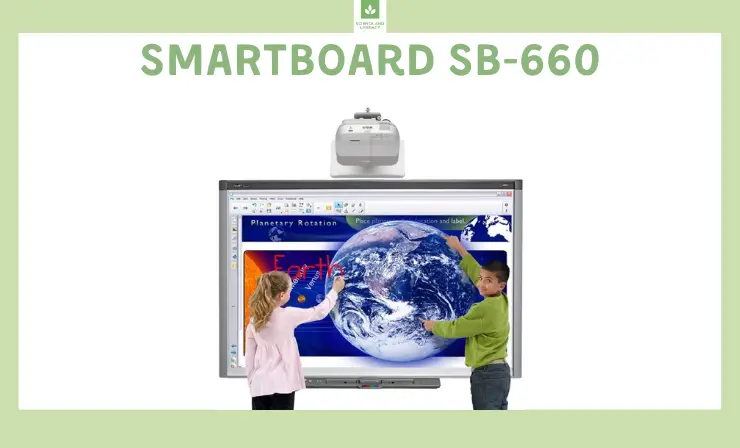 Brian Martin, an instructional design consultant, tells us some effective pedagogical uses of this witeboard. He also shows how to interact and actively engage your students with content on the "touch screen" allowing increased exploration of complex models and concepts. See how in the video below!
Top Choice For: This device is for teachers and anyone in need of a conference room that allows collaboration and engaging presentations.
Buying Options
The KanDao Meeting Pro 360 can transform your room into an interactive meeting space. It zooms in and focuses on the individual who is speaking while also showing the entire room.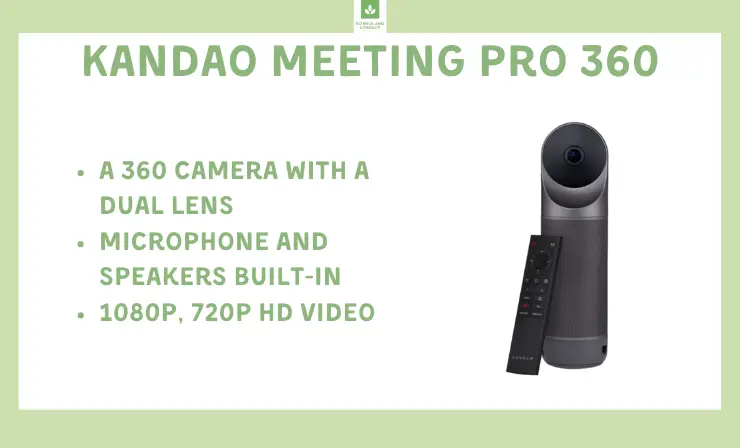 Pros
Great for people with not a lot of space or need a device that can travel on the go
Compatible with Zoom, Skype, Google Hangout, Cisco, WebEX, and Microsoft Team
High-quality design
Cons
Only works with Android applications
Cannot see a lot of faces at once when using for meetings or classes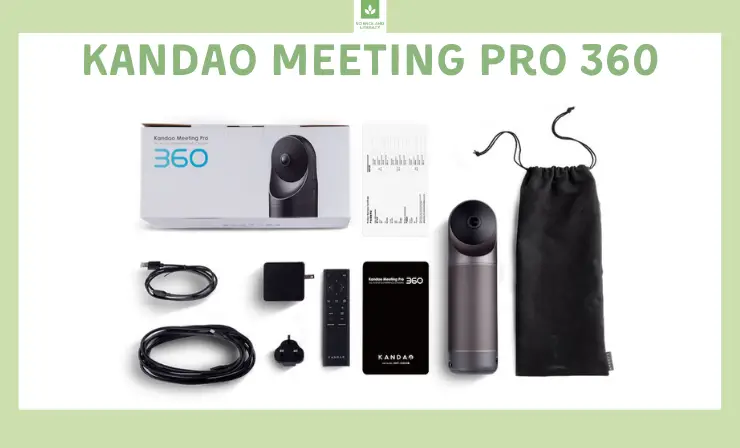 The Kandao meeting camera's offer a hassle free experience to remote working with their ease of use and incredible features! Watch the review by TT Technology to learn more about this product.
Top Choice For: This device is for individuals who are looking for a device to host virtual meetings.
Buying Options
The IPEVO IW2 is an excellent alternative to those with less space for a physical whiteboard. This device is a more affordable option with some of the same specifications.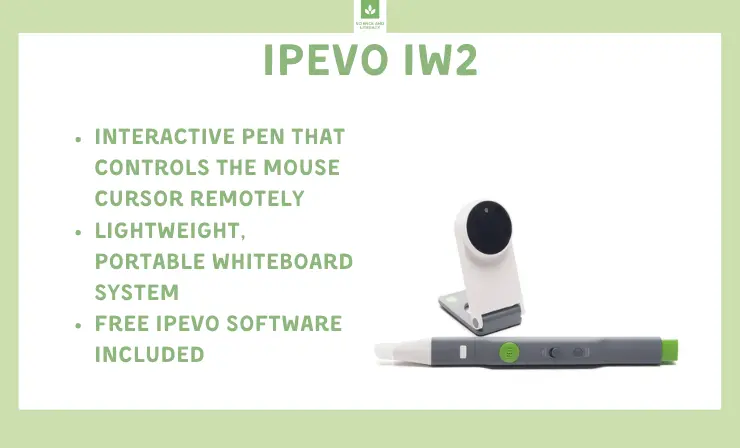 Pros
Very affordable and convenient
Easy to take on the go
Great for small spaces
Cons
You will need to buy a projector to go with this item.
Calibration is off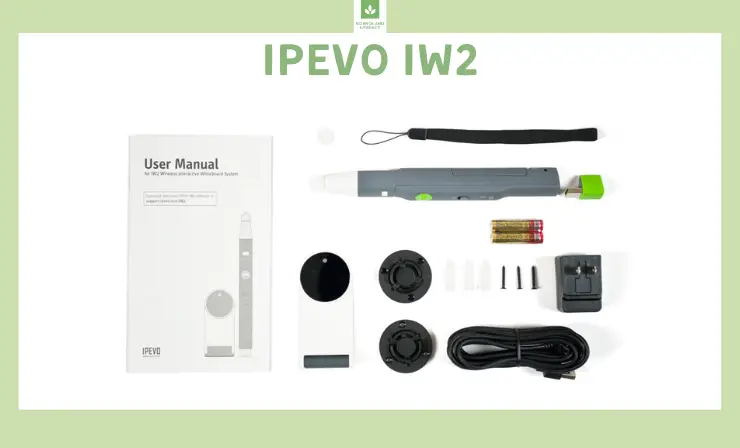 Watch the video to learn how to set up an IPEVO IW2 System. It is quite simple to install and pleasant to use. You can get even more teaching possibilities when you use IW2 with an doc cam.
Top Choice For: This device is for individuals who do not have much space or cannot afford to buy a smartboard. It is great for teachers on a low budget.
Buying Options
The Epson BrightLink 475Wi is the perfect option for those looking for an interactive solution without buying a whiteboard. It offers an affordable alternative with several of the same features.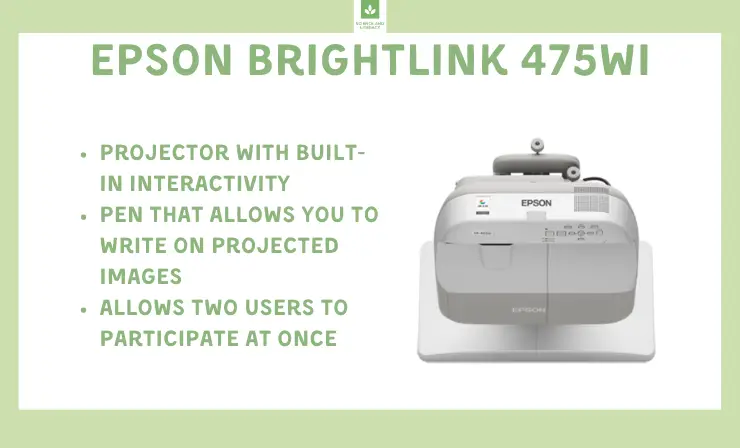 Pros
Great for those without a lot of space to buy a physical whiteboard
More than one user can participate
Easy to set up and begin using
Cons
Still as expensive as an interactive whiteboard
The picture could be better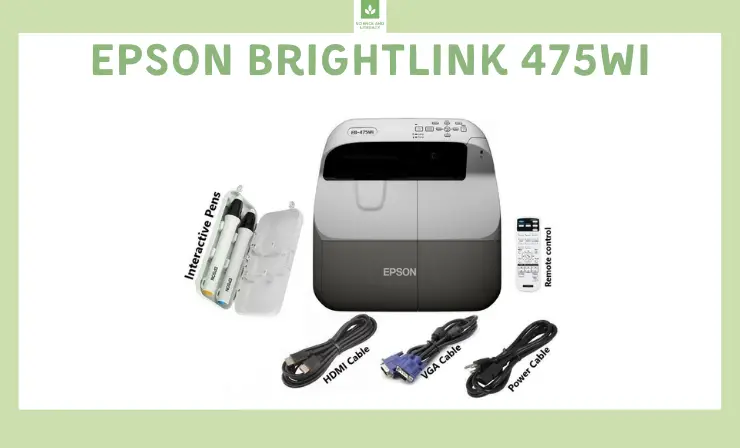 Elementary school teacher, Chris Wilson, uses BrightLink interactive projectors to enhance learning, by using existing materials and software. He shares his experience in the video.
Top Choice For: This device is for individuals who do not want to buy a physical smartboard but have the money to spend on an expensive item that will do similar objectives.
Buying Options
It comes with a rolling TV stand, making it perfect for the classroom. It is an incredible instructional tool that will assist you with your lesson plans.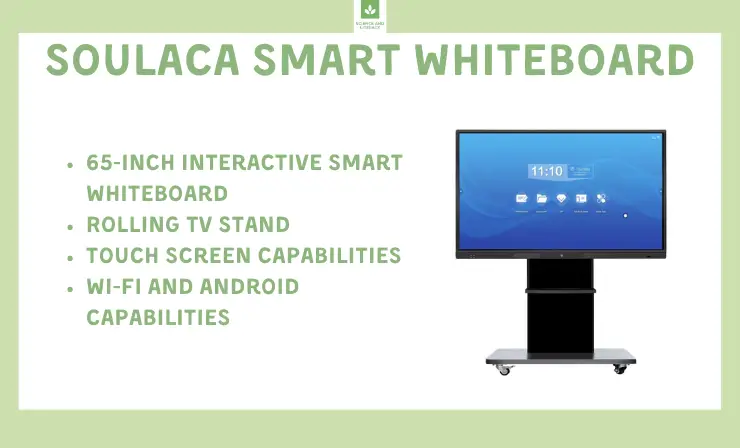 Pros
Comes with a rolling stand and mount for your convenience
Two students can participate at once
Wireless projection available
Easy to move from room to room
Cons
May be difficult to mount to the wall if you do not want to use the rolling stand
No more than two students able to participate at once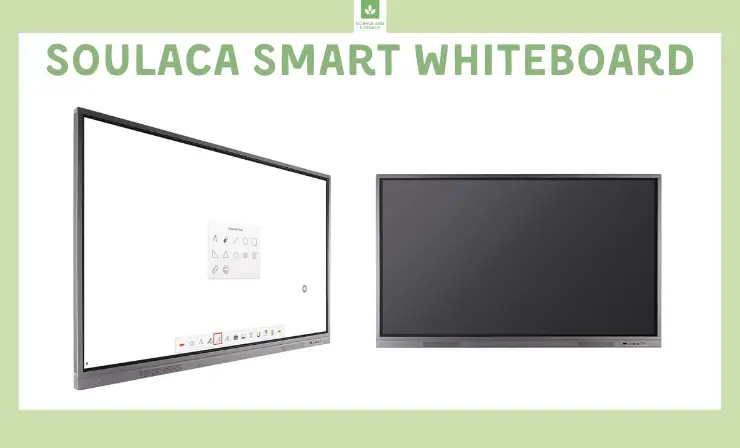 Top Choice For: This device is for teachers who do not have a lot of space and need something portable and easy to put away.
Buying Options
The Chengying  Multi-Touch Frame is easy to set up and begin using for your meetings or teaching lessons. You will be impressed at the quality and features of this product.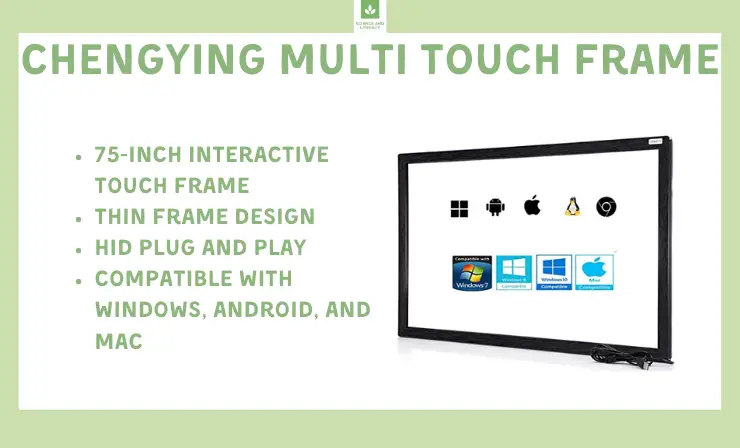 Pros
Excellent customer service and technical support
Easy to use
Affordable
No additional software
Cons
This is only the frame. It does not include the screen or monitor.
May experience some lagging from time to time
Top Choice For: This device is for individuals who already have a device so they want to buy this frame to make it touch screen.
Buying Options
You May Also Need
Once you have decided on the perfect digital whiteboard for your classroom, I would like to tell you about a few other products that I hdeviceave come across. Each of these products will be useful and beneficial to your lesson plans involving your new whiteboard.
The following are a few items that you should consider purchasing along with your interactive board: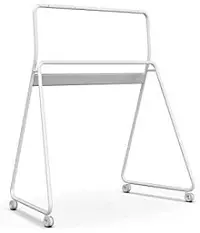 It is perfect for anyone looking for a portable smart digital monitor holder. It can hold interactive whiteboards that are 55 inches.
This product is lightweight and designed specifically to store or hold your device while moving it around your classroom, home, or office.
Wherever you need your digital whiteboard, you can easily maneuver it with this stand on wheels.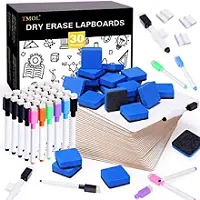 This 30-piece kit of dry erase, double-sided lap boards are perfect to hand out to your students for activities. Your students can write or draw whatever you instruct them to by following along with your interactive whiteboard.
This kit also comes with 60 dry erase markers, 30 erasers, and 30 pen holders. It is an awesome deal that I believe any teacher should consider adding to their classroom.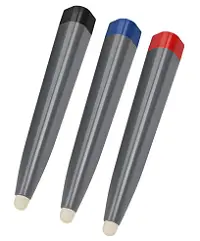 The Naysku Stylus Pens are infrared touch pens for digital boards. In fact, they have been specifically created to use for electronic  presentations. Each pen has a pressure sensor which allows it to write on it like a regular pen.
However, every mark can easily be erased and does not cause any permanent damage. In my opinion, these stylus pens are a must-have product when using a smartboard!
If you have heard of the terms smartboard and interactive whiteboard and are curious to know the difference, I suggest taking a look at my other article that covers this topic. In this article, I explain what each of these products are to help you understand the difference as well as help you figure out which one you are looking for in your classroom.
I have also written about several smartboard games for preschoolers. If you are teaching preschoolers or young children with i, you should consider reading my other article for ideas on a few games involving a smartboard. You will be redirected to the article by clicking here.
How to Use Interactive Whiteboards in the Classroom
There are a variety of different ways that you can use them in a classroom. You can create games, use the internet as a resource, play games, and do lessons on the internet, and so much more. The options are limitless.
My favorite way to use my new whiteboard is to write math or English problems on the board and have my students go up to the board and show their peers how to solve the problem with explanations. This is a fun way to engage your students and get them more involved as well as move around.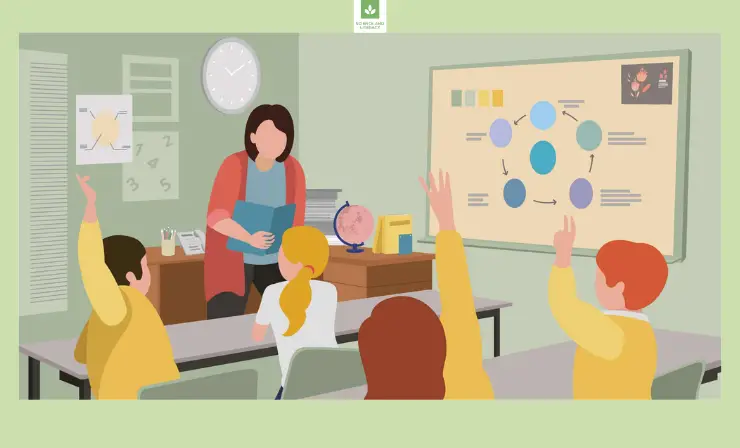 I personally feel like when you have a child teach and lead their friends in lesson plans, it boosts their confidence as well as helps them understand the problem better themselves. In addition, when you add technology and electronics to learning, kids in the modern-day classroom tend to learn at a quicker pace.
This device can be useful even in kindergarten. It will be especially effective to use it with other gadgets.
Check out this #kindergarten #numberbond #lesson! This would be great #independentpractice on a tablet, or #wholegroup review on an #interactivewhiteboard for #addition and #subtraction within 10!
➡️ https://t.co/DrPONmkL5R pic.twitter.com/IdZfkIO3Ed

— I Know It (@iknowit_com) February 6, 2020
For an in-depth explanation of the 21st-century style of learning on it, check out PembrokePublish's YouTube video. During this video, you will hear Jennifer Harper and Brenda Stein Dzaldov speaking about the book that they wrote, which is titled "Literacy Smarts." The book and video both explain several different ways to use it in the classroom. If you are planning to purchase it, I highly recommend watching this video.
Useful Resources
Conclusion
I hope that this article helped you find the best whiteboards currently on the market as well as helped you select the perfect one for your classroom. These devices are becoming increasingly popular among teachers and professors, as they are the new way to teach in the 21st century. Parents and teachers both have seen great results from them, so they will not be disappearing anytime soon. Therefore, if you have decided to purchase one of these intriguing devices, I believe you are making a very wise decision. Welcome to the new way of teaching and learning in the modern-day classroom!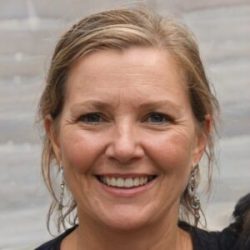 Latest posts by Simona Johnes
(see all)