Recently, a colleague of mine asked me to help her choose free software for a smartboard. I decided to help and during the study of software, I realized how difficult it is to choose the right one because of the huge variety. But, I did not stop my search and took it as a challenge. The result is this article.
Here you will find the best software for the smartboard, which will be suitable for different occasions of need.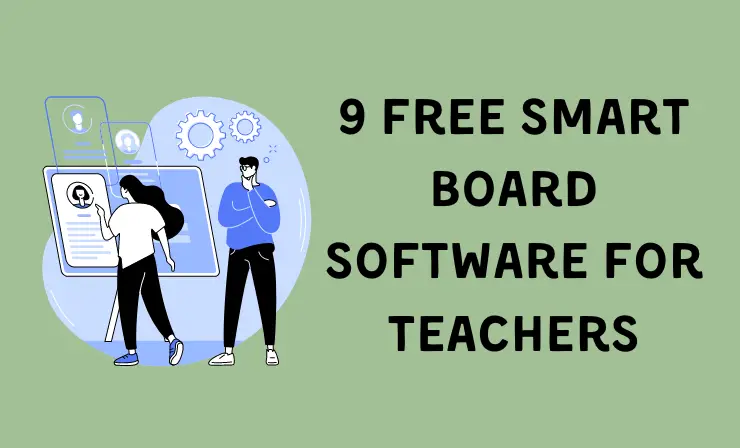 After reading this article you'll know about:
It took me almost two months to make this list. I hope this article will help you and solve the difficulties of modern teaching.
Here's the list of the best 9 free smartboard software for teachers.
My List of 12 Free Smartboard Software for Teachers
Tool
Why Choose It
1. Whiteboard.fi →

Temporary rooms without registration
Assignments: assign, receive, and review submissions
Invite co-teachers: shared collaboration session
Upload PDFs: Easily insert PDF pages as background and annotate the pages

Category: partly free

 

Auto-assign Students into pre- or post-join breakout groups
Switch between individual online whiteboards and group whiteboards
Build games using our active widgets for collaborative learning

 

Category: partly free

 

Simple, flexible lesson planning
Automatically detecting your touch
Features that hold student attention longer
Make abstract concepts more tangible with interactive tools

 

Category: fully free

4. Educreations→

 

Record & share lessons

Basic whiteboard tools

Create & join classes

 

Category: partly free

 

5. Doceri →

Schedule projector shutdowns
Receive automatic email notifications
Easily monitor activity through automated usage logging and notification
Instantly alert security in case of emergency or theft

 

Category: fully free

6. Miro →

All visual collaboration and facilitation features
Full template library & member-built custom templates
One-click view-only visitor access
Infinite and resizable canvas options

 

Category: partly free

7. Ziteboard →

Private tutoring, distance learning
Classrooms at any level
Designing layouts, workflows, and prototypes with a team
Data- and process visualization

 

Category: partly free

 

8. HeyHi →

 

Insert images and PDF files
All-in-1 Video Conferencing Whiteboard
Classroom Mode with Video and Audio Capabilities

 

Category: partly free

9. Microsoft Whiteboard for Education →

Run more effective meetings
Get more engagement and maximize learning outcomes with students

 

Category: fully free
Let's take a closer look at each of them.
1. Whiteboard.fi —  excellent tool for formative assessment
Whiteboard.fi provides instant access to an interactive learning platform for teachers and their students. Create a class and let your pupils join in the fun with just a link, room code or QR code – each student will have individual whiteboards filled with features like drawing tools, text boxes, image notations & math equations.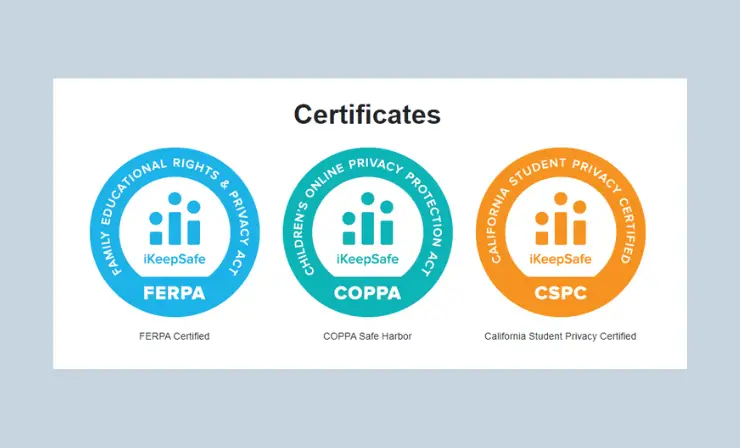 Plus you can track pupil performance live while they only see their board plus yours – perfect for including every single person even those who are sometimes shy about answering questions. Experience formative assessment immediately whilst enhancing collaboration through Whiteboard's innovative toolset today.
What I Like about Whiteboard.fi:
Create a class and let your pupils join in the fun with just a link, room code, or QR code – each student will have individual whiteboards filled with features like drawing tools, text boxes, image notations & math equations.
Plus you can track pupil performance live while they only see their board plus yours – perfect for including every single person, even those who are sometimes shy about answering questions.
Experience formative assessment immediately whilst enhancing collaboration through Whiteboard's innovative toolset today.
Temporary rooms without registration so you can instantly set up an interactive learning environment for your students to practice vocabulary and grammar.
Using:
Teachers have the opportunity to view their student's progress in real-time, by accessing each of their individual whiteboards. Furthermore, teachers can create multiple boards and send them directly from their own board; including drawings, worksheets with emojis & text or even images.
2. Whiteboard. Chat — collaboration in digital classroom
Whiteboard.chat makes it easy and convenient for teachers to observe student work, collaborate with them one-on-one, and keep their attention during lessons no matter the device they're using! With access to a wide selection of interactive widgets and digital manipulatives.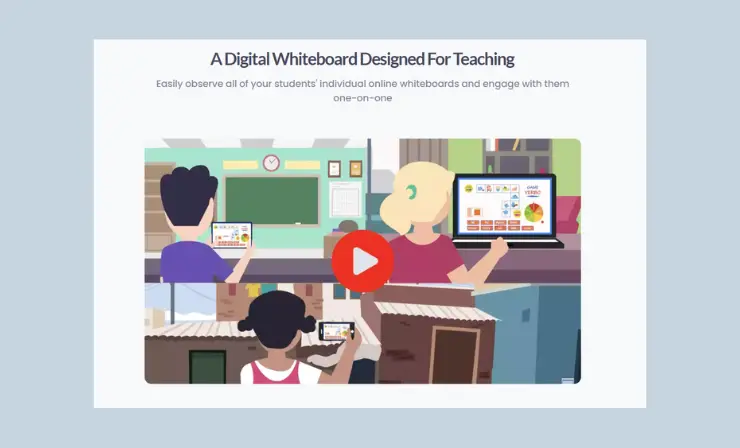 Whiteboard.chat provides unlimited customizable options that help ensure students get personalized feedback during each lesson – all free of charge.
What I Like about Whiteboard.Chat:
Work across all devices: Whiteboard.chat is available on all internet-enabled devices, including chrome books and mobile phones. Connect from any device free of charge.
Create lessons on the fly: With one of the largest collections of digitized active widgets, gizmos, and manipulatives, you can create highly interactive lessons on the fly.
Engage one-on-one with students: Quickly join a student's online whiteboard to give personalized feedback and ensure they are following directions.
The teacher controls to gain students' attention: Easily regain students' attention with teacher controls that allow you to pause or mute students.
With the Educator (Free) plan, you'll have access to many features. Create up to 10 boards with a lifetime of 7 days! Refresh them manually and extend their expiration date whenever needed. While ads may appear on Teachers' board, rest assured that students will not be exposed to any advertisement content while using our services.
Using:
Whiteboard Chat offers an advanced yet intuitive platform that lets teachers create a highly interactive learning experience. There are two main options: the classic whiteboard feature to explain lessons in real-time, and a collaborative worksheet mode for tracking progress with group or individual work. Whether pupils need help solving chemical equations or mastering continents – you can follow their success step by step, giving them valuable feedback along the way.
Take your learning experience to the next level with SMART Notebook, an interactive teaching software that's packed full of exciting features. With Spotlight and annotation tools you can engage students like never before; integrate seamlessly with SMART Ink while extending across different web browsers and applications.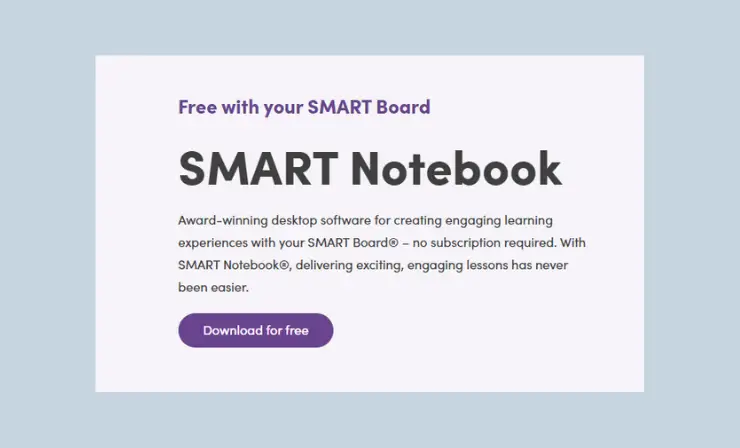 The backward compatibility guarantees the best performance on Windows or MacOS – no matter what model you use, plus import PPTs, PDF files & other curriculum materials for a fluid classroom dynamic. But it doesn't stop there – Game-based activities are easily integrated into student devices as well as formative assessment capabilities giving teachers invaluable insight along their learner's journey.
What I Like about Smart Notebook:
Simple, flexible lesson planning. Creating fun and engaging learning experiences for your students is flexible and intuitive with easy-to-use interactive tools.
Automatically detecting your touch, gesture, pens, and erasers – no menus, no tool selection, no mode switching.
Features that hold student attention longer. Spotlight, annotate, and engage with interactive tools that integrate seamlessly with SMART ink to extend your teaching tools over web browsers, applications, and more.
Empower students to creatively show their learning with a variety of media-rich tools that let them workshop and showcase their work.
Help students hone those 21st-century skills with choice boards, language manipulatives, and tools that make learning a tactile, multisensory experience.
They even have Twitter!
All SMART board displays come with free learning software. @SMART_Tech collaborate with teachers and students, from planning and implementation to training and support. Teaching should be easy whether it is online or in person.
Help power the classroom > https://t.co/75A9ILuZPU pic.twitter.com/PNNlpeRF5H

— Midwich (@MidwichLtd) December 4, 2020
Using:
To get started, simply download the free version of SMART Notebook from their website, as well as any relevant add-ons you might need. Once downloaded, launch the program and a new window will appear with various tools to create your boards. From here, you can develop interactive lessons using text, images, videos, audio and other media. You can also draw freehand using the pen tool. Once your board is complete, you can share it with students or colleagues via email or a link to their webpage.
4. Educreations — reach and impact of great teachers
Educreations is the key to a streamlined, organized educational experience. Its latest version makes it even simpler and more powerful, with features like voice recording of tutorials, an import system for documents or photos from storage systems such as Dropbox or Google Drive; instant sharing via email and social media platforms; plus cloud sync capabilities that preserve any finished videos. Educate on the go without breaking stride.
What I Like about Educreations:
Record & share lessons. The perfect way to capture your thoughts and ideas while they're still fresh. Easily share with classmates or colleagues, or even the whole world.
Basic whiteboard tools. Draw on a virtual whiteboard, write with a stylus or your finger, and erase mistakes with ease.
Create & join classes. Group lessons and collaborate with classmates or colleagues in real-time. Everyone can contribute at their own pace.
Save drafts. Don't worry about losing your work. Educreations automatically saves your last lesson as a draft, so you can come back to it later.
Using:
Educreations is an intuitive platform for teachers and students to create instructional videos with a whiteboard and annotation tools. Through this interactive approach, educators can demonstrate the app's capabilities while having students develop their own video lessons as assessment or class presentations. For example, math problems could be explained through drawing and movement coupled with narration; scientific concepts could likewise be demonstrated using images in addition to animation techniques.
5. Doceri —  easily control
With the Doceri Classroom Presentation Management System, you can experience freedom and control like never before. Utilize your iPad to navigate AV systems from anywhere in the room. This user-configurable system made in the USA allows for remote operations of campus-wide projects from a central location or district office – ensuring that all presentations run smoothly with projector shutdowns scheduled accordingly. Automated usage logging combined with email notifications lets you easily monitor activity, while emergency alerts ensure security is on point at all times.
What I Like about Doceri:
Schedule project shutdowns. Teachers can now schedule projector shutdowns and receive automatic email notifications.
Receive automatic email notifications. No more forgetting to turn off the projector. Receive an email notification at the scheduled time with a link to shut down your projector.
Easily monitor projectors. Teachers can easily monitor which projectors are on or off, as well as their current status.
Using:
With just a few taps in the classroom, teachers can use iPads or other devices to access interactive tools that let them advance slides, circle and highlight key points, draw diagrams on-the-fly while facilitating class discussions – all without needing to be tied up at the front of the room. Monitoring student progress becomes effortless too! Not only this but these powerful features are accompanied with user friendly interfaces making them easy for anyone to learn quickly.
6. Miro — all kinds of teams
Unleash the power of effortless collaboration with Miro – a whiteboard-style tool that rivals Google Docs. Unlock real-time, virtual meetings amongst your team where they can wireframe and prototype ideas together as if they were on one physical board. Think project management meets brainstorming: It's all possible in an intuitive platform made to take teams' creativity further than ever before.
What I Like about Miro: 
Collaborate in real-time.  No need for long email chains and attachments. With Miro, you can see what your teammates are working on in real-time, making for effortless collaboration.
Effortlessly wireframe, prototype, or mockup. A creative team can work together to wireframe, prototype, or mockup a project in real time.
Virtual meetings. It's like a whiteboard, marketing, project management, and brainstorming tool in one. Use Miro to collaborate in a type of virtual meeting in real time.
Using:
With Miro, you can take your professionalism to the next level by quickly assembling ideas in one place and voting on which would best suit. Alternatively, have some fun with it during breaks – think 'Google Image War', where teams compete for supremacy through images! With a plethora of features that help collaboration yet stay visually clutter-free; copying content from anywhere into its boards is effortless.
7. Ziteboard — live teamwork
Ziteboard is a revolutionary multi-platform whiteboard that lets you virtually collaborate with unlimited participants, no matter the device they use. Create infinite workspaces without needing to change your applications or install any software – just make sure Google Chrome (preferably its latest version) is running on all devices in order to let users join.
Experience secure and efficient interactive collaborations like never before: boost meetings by creating mind maps, facilitating presentations, host conferences, and much more – free of charge as long as basic features are needed; otherwise paid plans to provide additional benefits tailored for advanced usage.
What I Like about Ziteboard: 
Create templates for recurrent usage, from those templates you can create as many boards as you need.
Collaborate with your team in real-time. Ziteboard is a multi-user application that allows multiple users to edit the same board at the same time. Each user will be able to see what other users are doing on the board and this way all of them will be aware of the changes being made by others.
Use it for brainstorming sessions or meetings, and use it to organize your notes, or anything else you want.
Ziteboard is a multi-platform whiteboard compatible with any device running a modern browser
Using:
The other interactive whiteboards I've used in the past were difficult to set up, and the Ziteboard makes it hard to find tools to write and erase work. It also makes it easy to go back to the center of the image instead of zooming in and out, wasting time during class sessions to go back to what you've written.
8. HeyHi — library of materials
HeyHi is the perfect solution for educators and students who need an easy-to-use, secure digital whiteboard. With a seamless transition between devices optimized for Apple, Windows, and Android operating systems – tutoring can now occur in real-time no matter where you are located.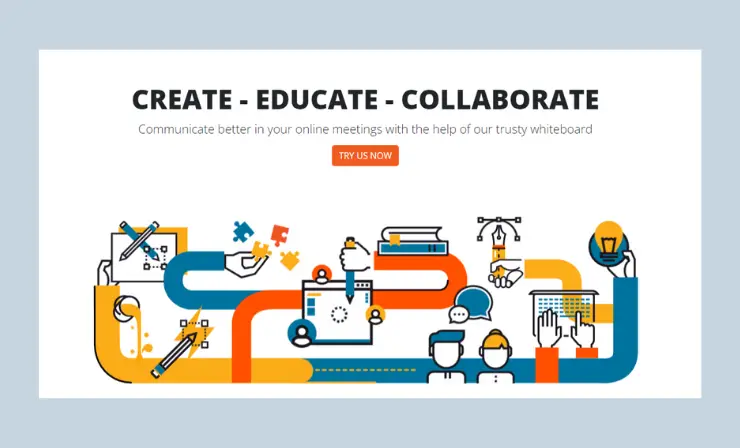 The infinite workspace encourages collaboration with unlimited collaborators on public boards and only dedicated users that have permission being able to access private workspaces. Utilize HeyHi to take your meetings, presentations, conferences, or mind-mapping sessions up a notch today – it's free plus paid plans if you're craving more advanced features.
What I Like about HeyHi: 
Classroom mode with video and audio capabilities. HeyHi is perfect for online lectures and classes. You can invite students to join with just a few clicks, and start the class by sharing your screen.
Integrated text chat messaging. In addition to video and audio capabilities, HeyHi also has integrated text chat messaging so you can easily communicate with your students.
Export whiteboard as a high-resolution image or PDF class discussion. After finishing a lecture, export whatever you see on the whiteboard as a high-resolution image or PDF document.
Using:
This platform has a number of great features to facilitate teaching and learning.
With Drawing via Touch Screen, users can use their touchscreen devices as an interactive digital canvas with a direct connection between those devices and laptops for instant access – perfect for creative drawings or complex equations!
 Live quizzes that teachers can use to increase student engagement during lessons.
Automated attendance counts that become easier than ever before – especially useful in large classes.
In addition, a personalized library provides storage options so you'll never be without material for a lesson again!
Finally, instant messaging keeps students in continuous communication with instructors during lectures, allowing them to ask questions and not disturbing other students at the same time.
Microsoft Whiteboard for Education is a powerful collaboration tool designed to facilitate remote learning and online collaboration for students and teachers alike. The Whiteboard platform enables users to quickly and easily create multi-dimensional boards that can be used to share ideas, discuss topics, collaborate on projects, and even provide a space for whiteboarding in real-time.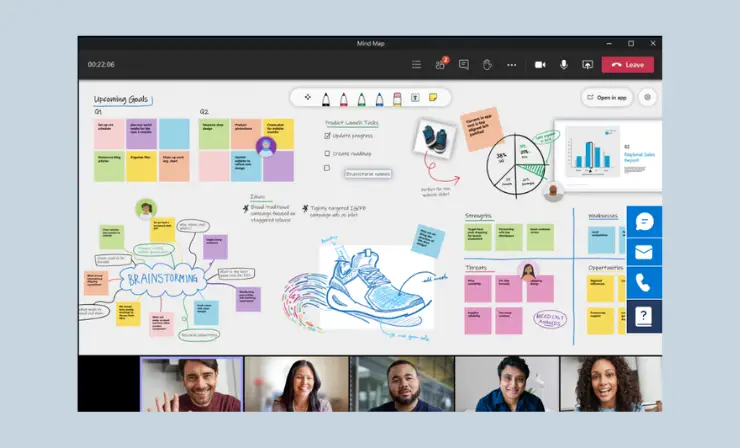 Its Microsoft Whiteboard for Education is the perfect collaboration tool that enables teachers and students to connect and collaborate in real time. With Microsoft Whiteboard for Education, teachers can easily create interactive learning experiences with a single canvas that students can access from any device. It allows teachers to quickly share multimedia materials such as images, videos, and documents directly.
What I Like about Microsoft Whiteboard: 
Collaborate and brainstorm. The Microsoft Whiteboard for Education is the perfect canvas for hybrid work and learning. With its engaging learning features, students and educators can collaborate and brainstorm in real time.
Engaging learning. The Microsoft Whiteboard for Education provides a fun and interactive way to learn. Students can collaborate and share ideas on the same canvas, while educators can monitor progress and provide feedback.
Collaborate in real-time. The Microsoft Whiteboard for Education allows educators and students to collaborate in real time. They can work together on the same canvas to create, brainstorm, and learn.
Using:
Microsoft Whiteboard empowers teams to share, collaborate, and create ideas in real time. With avatars tracking changes made by each team member plus customizable options such as grid lines, board colors and text notes – the platform offers a variety of ways for employees to interact with one another using GIFs or sticky notes. Bring your unique perspectives together on an interactive stage!
3 Paid Smartboard Software
After scouring the web for whiteboard software, I uncovered a variety of premium offerings that are worth taking into consideration. Some of them are partially free, so in the review, I have listed the features that you will be able to use with the free plan.
1. LiveBoard — all-in-one platform
LiveBoard provides the essential educational tools for an improved learning experience that is accessible from any device. Without a need to download additional plugins or software, students with access to internet can enjoy smooth seamless teaching and learning no matter their location.
What you'll get for free:
Basic Features

1 Student per Board

1 Board

5 Recordings

Use on Any Device

Math & Science Whiteboard

Content Import
LiveBoard provides the perfect set-up for successful remote tutoring sessions. With complete control over student access, plus collaborative tools and an easy one-click connection available on any device, it's a comprehensive platform designed to boost engagement between tutor and learner. Create a real-time whiteboard space where participants can connect across different locations while keeping total control of your lesson – LiveBoard has you covered.
Lucidspark enables students and teachers to connect virtually via an unlimited whiteboard, enabling collaboration on projects from any location. By removing geographic boundaries, Lucidspark helps bring classroom ideas to life!
With Lucidspark, education enters a new era of collaborative and engaging learning – allowing students to become active participants in their own success. Visual stickies enable them to safely share ideas while recording peer feedback as fun emoji reactions. Teachers benefit from the ability to quickly review student contributions to an easily adaptable shared board – contributing immensly towards holistic learner successes and fitting perfectly within our Lucid for Education Learning Suite suite.
What you'll get for free:
3 editable Lucidspark boards

Unlimited shapes per Lucidspark board

Freehand drawing

Emoji reactions
Streamline your digital teaching experience – connect, collaborate and create with existing materials. Make the most of hybrid classes by consistently switching between remote tools for efficient communication. Integrate resources into Learning Management Systems to boost engagement in video content or presentations.
Integrate innovative video lectures into your blended learning approach. Encourage your students to collaborate and express their creativity with a range of multimedia content formats – from feedback, pre-training lessons, or summaries – all instantly accessible online. Digitize textbooks, create lesson libraries and use template audio/visual materials to boost understanding in one digital space. Now that's real teaching efficiency!
What you'll get for free: 
Create up to 3 projects

Use 1 slide per project

Record up to 1 minute per slide

Share and collaborate using up to 500MB of space
3 Tips on How to Choose Smartboard Software for Teaching
When it comes to teaching in the digital age, free Smart board software is a great tool for teachers. It allows you to create interactive presentations and lessons that can be easily shared with students of all ages. When choosing free smartboard software, there are several things to consider.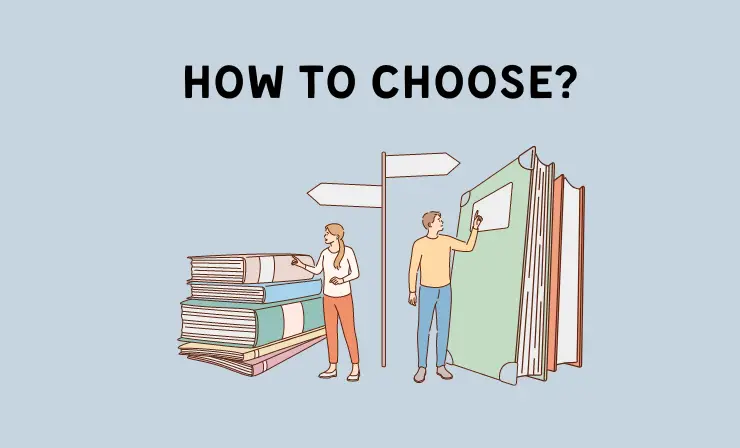 1. Consider What Features You Need from the Software
Different programs offer different features such as audio integration, video tutorials, and drag-and-drop capabilities for easy lesson planning. The free version may have limited features compared to paid versions, but determine which ones are most important for your teaching style before making a decision.
2. Think About User Experience When Selecting Free Smartboard Software
Pay attention to how intuitive the platform is and if it is easy to navigate for students. Also evaluate the free version of the software's help and support options. Does the free version provide tutorials, FAQs, or customer service?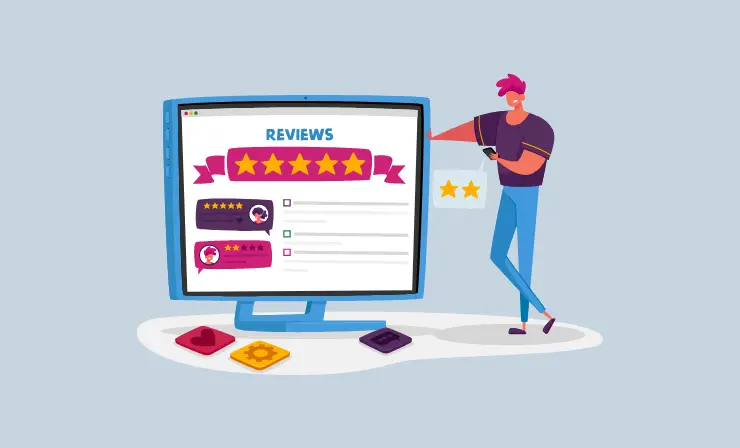 3. Consider Integration With Other Tools You Use in Your Classroom
If free Smartboard software is compatible with existing programs like Google Classroom or other free online platforms it can save time and make it easier to share lesson plans and collaborate with colleagues.
By taking into account these factors when choosing free Smart board software for teaching, you can be confident that you are getting a tool that provides your students with an engaging learning experience.
Here's an interesting tutorial I suggest you watch.
Useful Recourses
Conclusion
Free smartboard software for teachers is a great way to engage students and help them learn. It can also be used to assess student progress and track their learning goals. Additionally, free smartboard software makes teaching more fun and interactive for the teacher.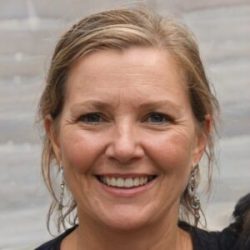 Latest posts by Simona Johnes
(see all)