Did you know that Americans send over 140 million Valentine's Day cards every year? This is just one of many little-known facts about Valentine's Day.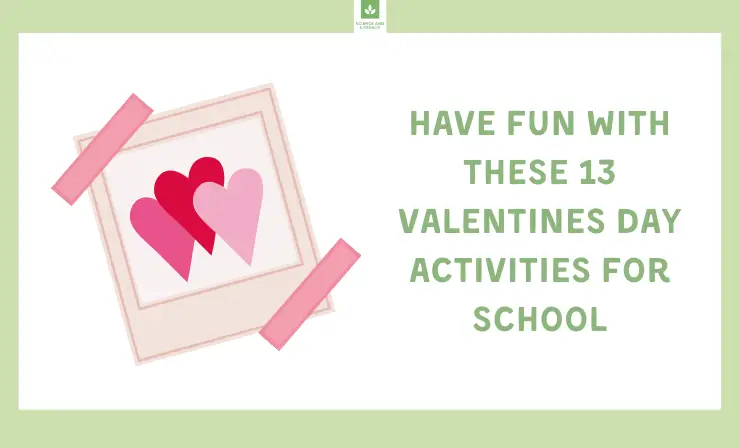 Once again, Valentine's Day is fast approaching. If you're a teacher, you're likely looking for ways to make the day special for all of those little Valentines (your students) in your class.
The right Valentine's Day activities can definitely make your class party special and memorable for your students. However, there are also plenty of Valentines Day activities for school that you can incorporate into your lessons to help teach your students new skills while having a bit of fun.
If you're excited to get ready to celebrate Valentine's Day with your students this year, keep reading! Today, I'll share:
A little more information about Valentine's Day
The top benefits of celebrating Valentine's Day in school
My favorite Valentine's Day activities for virtual and in-person learning
Valentine's Day gift ideas for students of all ages
Valentine's Day: Just Funny Fest or Something More?
Valentine's Day class parties are certainly fun and exciting for students. However, just because many people only think of class parties when they think of Valentine's Day at school, it doesn't mean that your students aren't going to learn something new.
When you plan the right types of activities for Valentine's Day, you can actually integrate a lot of new learning opportunities for students.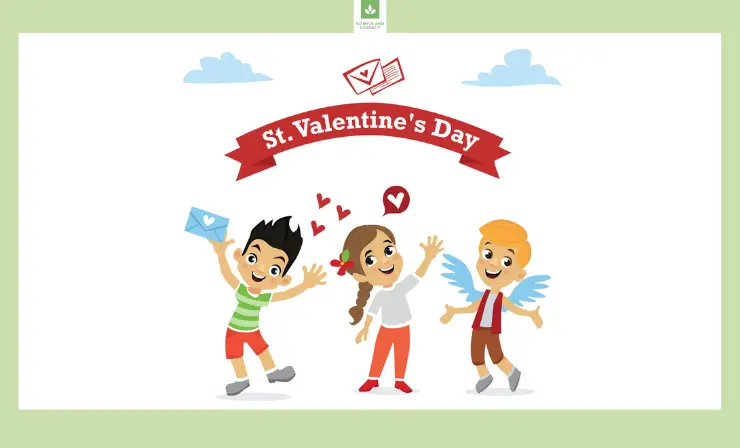 As I'll share below, you can integrate Valentine's Day into your lessons for kids of all ages. You may only be thinking of elementary lessons with counting and adding hearts or reading picture books about Valentine's Day, but there are certainly opportunities for students who are much older.
For example, you can have your high school students research and explain where the heart shape symbol came from and how it got associated with love and Valentine's Day.
The possibilities really are endless if you think outside the box a bit. I'll be sharing some of my favorite activities in just a few minutes, but I bet you'll also be able to create some of your own original lessons that tie in with what your students are working on as well.
4 Benefits of Celebrating Valentine's Day at School
There are many different benefits of celebrating Valentine's Day at school, some of which may surprise you! Here are my thoughts on why it is important to celebrate Valentine's Day with your students.
1. Teaches Children the Importance of Love and Giving
Obviously, one of the biggest parts of Valentine's Day is showing your love and appreciation for others. When you celebrate Valentine's Day and give children the opportunity to make cards for their classmates and other important individuals, they are learning how to express their love and gratitude.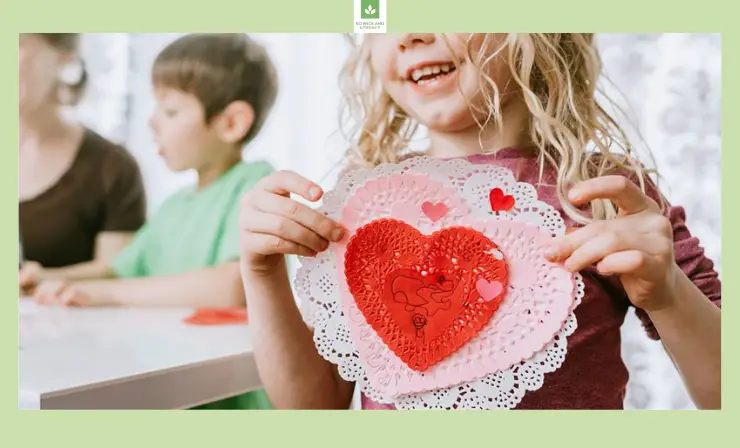 2. Keep Children Engaged
Anything related to Valentine' Day is likely to be more engaging for children. Planning lessons about Valentine's Day will help students stay focused on the learning.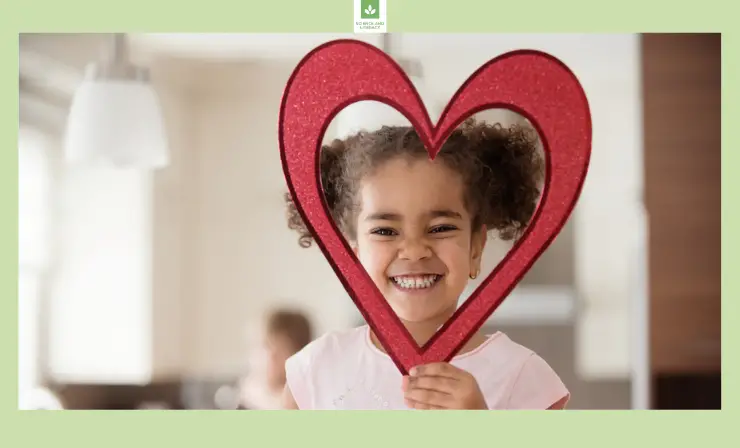 3. Provides a Much-Needed Break From the Daily Grind
We as teachers work hard, but it is important to also remember that school is hard work for our students. Everyone deserves a break, and a fun classroom Valentine's Day party presents the perfect opportunity to do so in that long stretch between the winter holidays and spring break.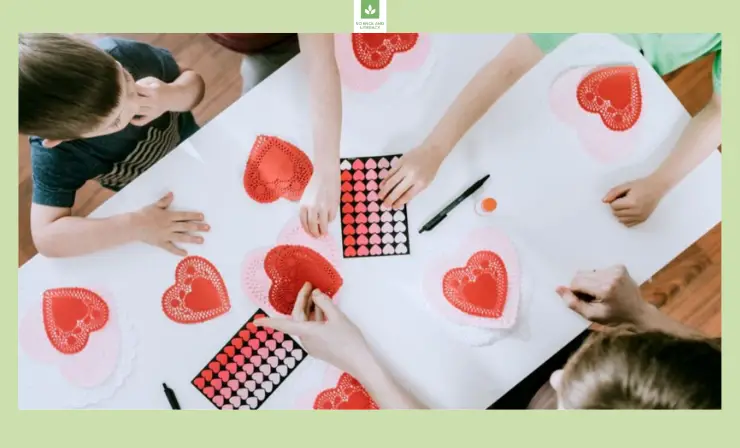 4. Opportunity to Have Fun With Their Classmates
Class parties and other fun activities can allow kids to be kids. Let your students enjoy the day and spend time doing something fun with their friends in the class. You could even set up a mini classroom dance or dance-off. I bet you'll end up having a blast too!
13 Valentines Day Activities for School
Ready to learn more about my favorite Valentines Day activities for school? I've put together a list of 13 great ideas to try with your students.
To help you find the right activities for your students, the list is separated into classroom and virtual options, but many ideas could easily be modified for in-person or virtual learning.
Classroom Activities
OK, here are some of my favorite activities for Valentine's Day that are perfect for in-person learning.
1. STEAM Marshmallow Building Activity
This activity is sure to be engaging while also helping students understand important engineering and design concepts. Purchase some heart-shaped marshmallows and toothpicks for students and let them explore using the materials to make a structure.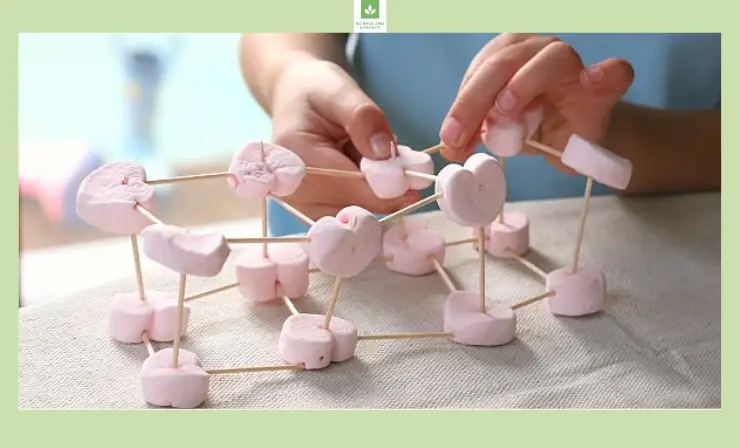 You could even turn this into a competition with individual students or groups of students working to see who could make the tallest structure in a given number of minutes.
2. Valentine's Day Alphabet Wreath
If you teach younger students, this activity may be perfect for you. Start by writing "Happy Valentine's Day" around the edge of a paper plate. Then, write the same letters on mini foam or paper hearts.
Students will need to work to match the red heart letters to the letters around the edge of the plate to spell out "Happy Valentine's Day." You could modify this lesson if your students need work with matching uppercase letters with their lowercase counterparts by writing in all lowercase on the plate and all uppercase on the little hearts.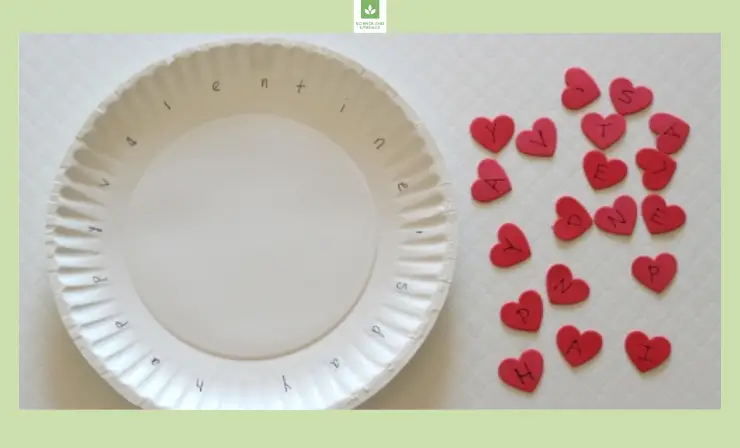 Once students have finished making their heart, they'll also have a decorative gift to give to someone at home.
3. Conversation Heart Math
Conversation hearts are more than just tasty; they can make an excellent math manipulative.
For this activity, give each student a small box or bag of conversation hearts and have them sort them out by color. Students should then count the number of each color and use the data to make a graph.
Depending on how independent your students are with labeling the parts of a graph, you can complete this step together modeling on your interactive whiteboard.
If you need an extension for fast finishers, ask them to write questions about their graph (i.e., which color has the most, how many more ____ than ___, etc.) and switch with a partner to answer the questions about their graph.
4. Sending Valentine's Day Grams
You could also have your kids send a Valentine's Day Gram to a student in another class. They could write a kind note and/or draw a picture to a friend to show why they are special to them.
You could even travel as a class to send a singing Valentine's Day gram to one of the other teachers/classes in the school. Pick a fun and friendly song that most students are familiar with, practice it a few times, then head down the hall to share some Valentine's Day joy!
5. Valentine's Day Mad Libs
This next activity will be both fun and engaging for students while also helping them review the parts of speech. Find a Valentine's Day story, and remove some of the words from the text.
Identify the part of speech (noun, verb, adjective, etc.) that is missing from the text, and have students fill it in. You can write out all the missing parts of speech on one side of the paper for students to write on, then they can transfer their new words to the original story.
Students can share their silly story with the class using the document camera.
6. Door Decorating Contest
If you're whole school (or at least whole grade level/department) is up for some fun, why not have a door decorating contest. Each class can work together to decorate their classroom door following a Valentine's Day theme.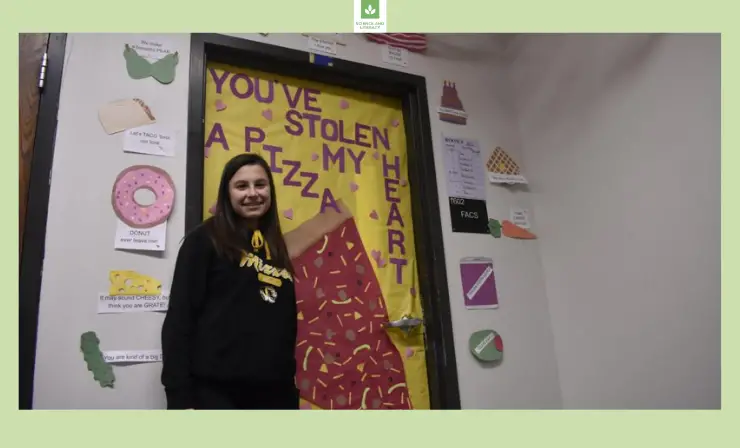 Once all the doors are decorated, students, teachers, administrators, and even parents could walk around the building and cast their vote for the best-looking doors.
7. Notes of Kindness
One of the important principles of Valentine's Day is showing how much you love and care for others. What better way to help students understand this concept by having them write notes of kindness to the people they appreciate.
You could have students pick the name of another student in the classroom out of a jar and write a few kind words about that person. Then, students could exchange their notes and see the way their kind words make someone else smile.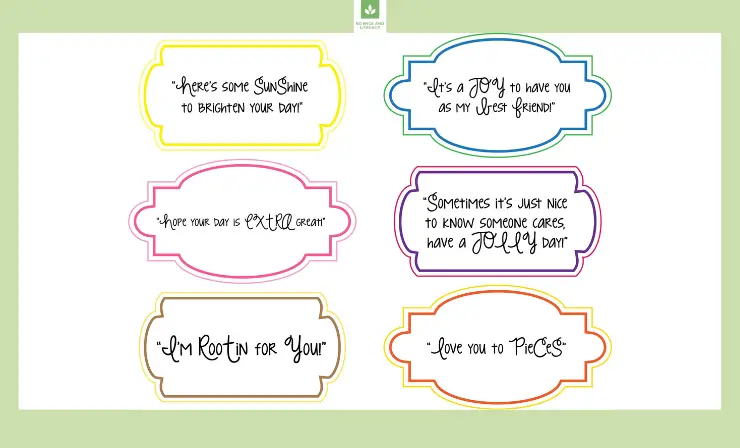 As an extension, students could choose another student or staff member in the building that they appreciate. Allow students to write their notes of kindness and deliver them to the person of their choosing.
8. Come Up with a Love Campaign
Middle and high school students could put together a love campaign. The goal of their campaign should be to help people demonstrate greater levels of kindness and compassion towards one another.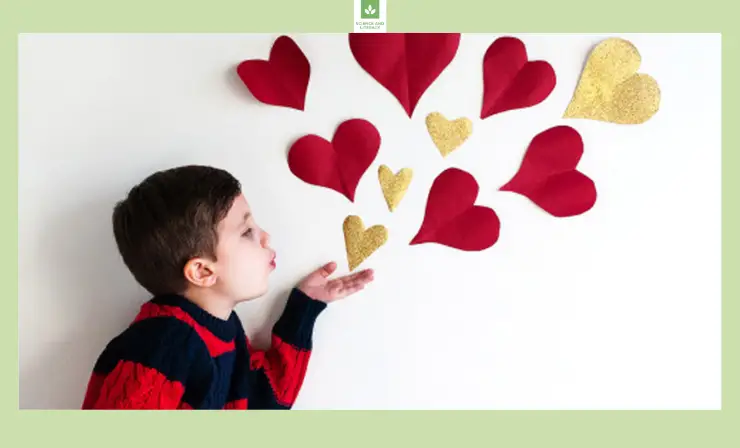 Depending on the subject area, students could create posters, persuasive writing pieces, speeches, and/or commercials for their campaign. You could also have students present different parts of their campaign to the class on Valentine's Day.
9. Minute To Win It Class Party Games
If you need some fun ideas or games for your classroom party, consider playing some Minute to Win It-style games. Your students are bound to have a blast competing in games such as Chopstick Pick Up, Conversation Heart Stack, Marshmallow Toss, and Heart Relay.
Virtual Activities
Teaching virtually this year? No worries! There are plenty of ways to incorporate some Valentine's Day activities into your lessons too!
10. Virtual Valentine's Day Bingo
Who doesn't love a good game of Bingo? Bingo is a game that is easy to play over Zoom or other virtual learning platforms.
You'll just need to send your students their Bingo board over email (or have them create it using set words/images). Then, you can call out/display the correct image for students to find on their board.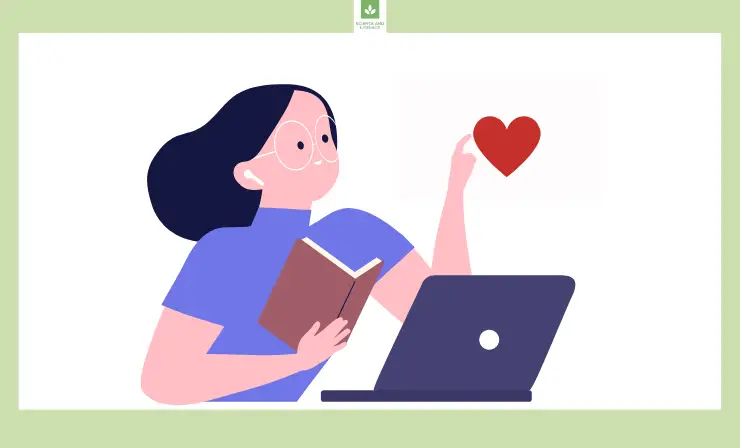 As a twist, you could even change the way the Bingo game works to have students get to know each other better. Rather than playing in the traditional way, put 'facts' that could be true about someone in the class (i.e., has a birthday in February, has been to the beach, has a sister, etc.) and give students some time to chat with each other to see if they can fill up their boards enough to get five squares in a row.
11. Valentine's Day Story Read-Aloud
Another good virtual activity you can do with students of pretty much any age is to read a Valentine's Day story together. After reading over Zoom, you can assess listening comprehension by asking oral questions or have students write out their responses to questions about the text.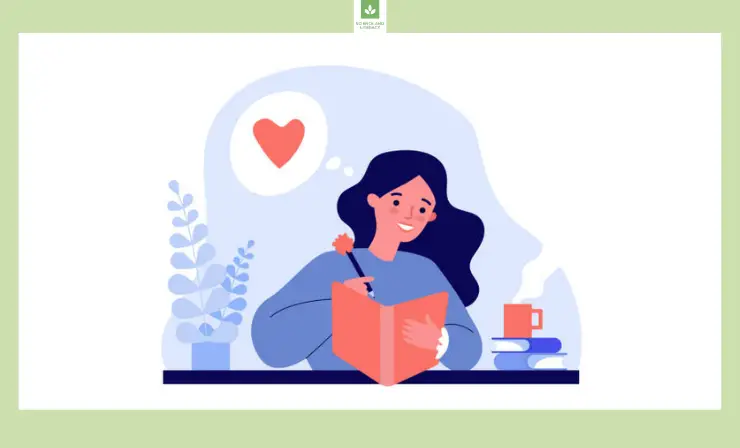 12. Writing Valentine's Day Poems
Students of all ages can enjoy writing Valentine's Day poems, and you can really tailor the directions based on the age/level of your students. You could start by reading through some poems together to identify the rhyming words, then students could come up with their own words that rhyme for their poem.
Older students could be asked to write longer poems and explain the themes and ideas in their poems.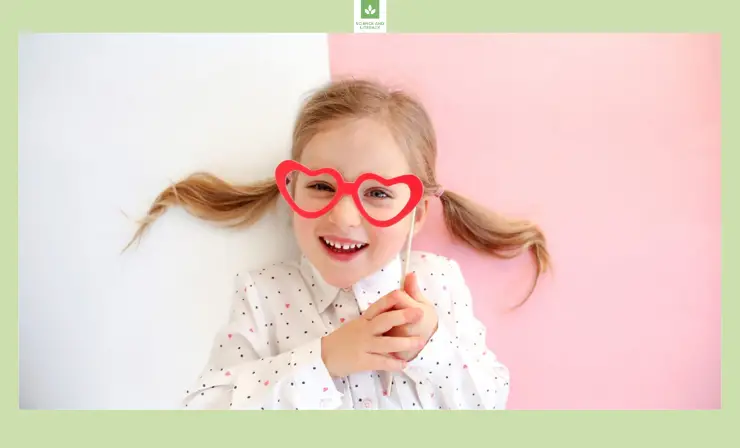 If you have younger students, you could consider having them write an acrostic poem for someone special they love. Students can write the name of the person going vertically down the paper and write one sentence that starts with each letter of their name.
13. Valentine's Day Karaoke
Finally, if you're looking to have some fun during your virtual Valentine's Day party, plan for a fun Karaoke session with your students. Search for some age-appropriate songs about love and friendship (or ask students for some suggestions).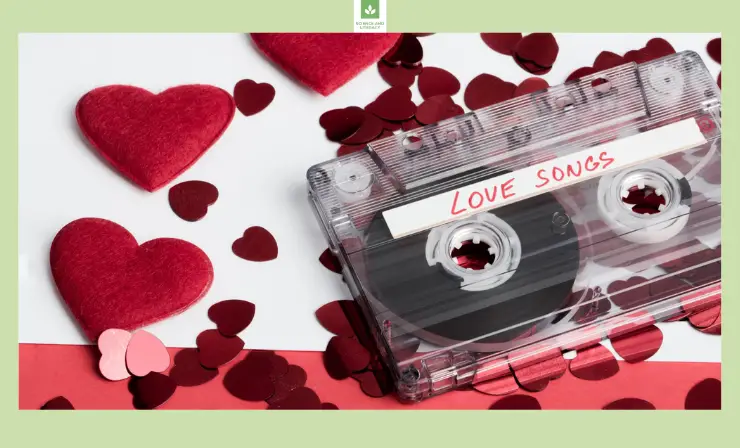 Students can either take turns singing or may choose to try to sing a duet or with a group. You'll need to make sure that students are prepared with headphones with a microphone for this activity.
Valentine's Day School Gifts for Kids from a Teacher
Valentine's Day is the day to show those you love how much you care about them. We all love our students, so finding the right Valentine's Day present can help us show them how special they are to us. If you're still searching for the right gift for your student, here are a few ideas you can use for students of all ages:
Scratch Art Bookmark
Heart-Shaped Stress Balls
Mini Pop Keychains
Heart-Shaped Glasses
Closing Thoughts
Wow! Now that's a lot of fun and exciting Valentines Day activities for school! Are you feeling ready to start planning for a day (or more) of fun and excitement with your students? How do you plan to integrate Valentine's Day into your lessons and make the day special?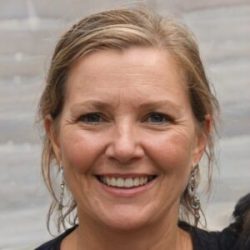 Latest posts by Simona Johnes
(see all)