If you're a teacher, it's very common these days to be teaching students online. You might want to spend some time recording lectures for your students to watch on their own time, but often teachers who were trained in a traditional classroom struggle with this.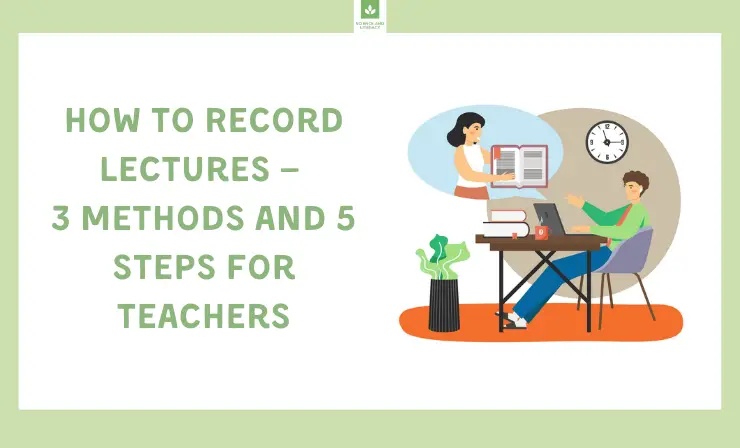 Over the past couple years, many education professionals have made the transition to teaching online at least part of the time. This has caused some problems, including copyright disputes over lecture content, but recorded lectures have also proven to be a valuable learning tool when done right.
Did you know that some studies show that video learning may be more effective than in-person lectures? That's right, students who watched pre-recorded lectures as part of their learning experience had higher grades on average than students who didn't. Even if you mostly teach in person, you might want to consider incorporating supplementary videos or pre-recorded lectures into your curriculum.
As a teacher, I know how important it is to catch students' attention with online lectures and make them excited to learn. This is why I decided to do extensive research on the topic and come up with a comprehensive guide for teachers to turn to if they have any questions about the process of recording lectures.
Many teachers are already actively using video lectures, but we remind you to be careful ?
When you record a 90 minute #videolecture, and only after, find out that your mic was muted.

And it is the 2nd time that you've done that. Ok… that I've done that… Have mercy on our #remoteteaching souls! pic.twitter.com/lauEn3KTTy

— Dr. Nicole Mullins ?? (@nm_mullins) June 16, 2020
If you're looking for a step-by-step tutorial on how to record the best lectures, you've come to the right place! After reading this article, you will know how to:
Record engaging online lectures for your students
Select electronic devices and cameras for recording lectures
Use apps to help you record better lectures
3 Methods to Record a Lecture
Let's start off by discussing a couple different methods you can use to record a lecture. There are a couple different formats you can try out and these three are the main ones most teachers use. If you want to learn even more tips about how to record a lecture, check out this video as well!
1. Capturing an In Person Lecture
The first method you could use to record a lecture is capturing a lecture that already took place in person. There are many ways to do this, such as recording a lecture you give in a classroom setting with a camera and uploading it online later. If you're teaching online, you could simply press the 'record' button on a Zoom class you're giving in case any students want to watch the lesson back later.
Wohoo! My very first lecture via Zoom — done! ✅ Was a pleasure to be invited again as a guest lecturer in the course 'Art, Politics, Ideology' (Higher School of Economics). Always excited to talk about biennials and power. 🙂 #Zoom #biennials #videolecture #socialdistancing pic.twitter.com/buZy5m896m

— Julia Bethwaite (@JuliaBethwaite) March 20, 2020
2. Simple Pre-Recorded Lecture
Our next method is pre-recording a simple lecture. Unlike capturing a lecture, the lectures here are never presented live in front of students in the first place. Instead, you make a basic recording of the class material on your own time and the upload the videos for your students to watch later. Since these aren't live recordings of class time, these lectures tend to be more concise and can be used for years to come.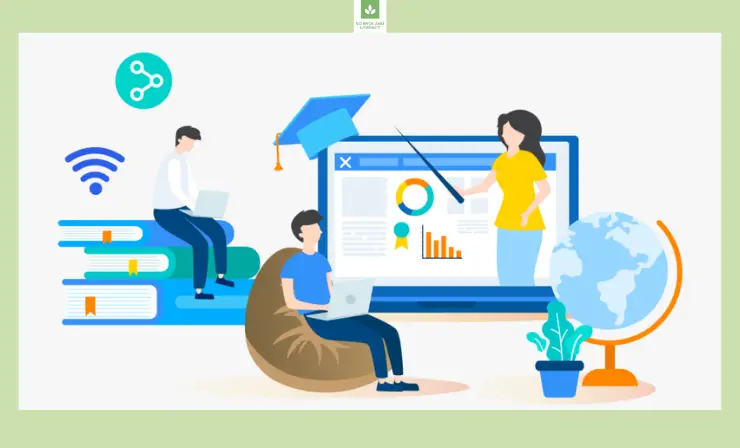 3. Fancy Pre-Recorded Lecture
If you want to engage your students a little more with a pre-recorded lecture, you can put some more effort into the video quality and effects. Create new content with custom images and video clips for your lectures and be amazed as your students keep coming back for more. This technique is by no means necessary for creating effective learning material, but it's just right for teachers who want to go above and beyond!
5 Steps for Recording Engaging Lecture Videos
If you want to record engaging lecture videos, there are a few different steps to make sure you follow. While every teacher has their own style for recording learning material, but there is a certain checklist to make sure you follow for the best results. For even more tips from a real college professor about recording engaging lecture videos, check out this video on YouTube!
1. Be Ready to Show Your Face
The first thing you need to do to record an engaging lecture video is to make sure you're ready to show your face. Students learn better when they can see your face and recognize the person that's teaching them. If you're camera-shy, make sure you spend a little extra time getting ready and adjusting the lighting so you can feel comfortable showing your face to your students!
2. Use Visuals
Another step to recording engaging lectures is to make sure you have visuals ready for the lesson. Many students are visual learners, so it's a good idea to have images, videos, or graphs that illustrate the topic you're teaching about that day.
3. Ensure Audio is Working Properly
This tip is especially important if you're planning on recording a live lecture. Audio is one of the most important parts of your lecture, as the footage without audio is usually useless. Before you begin teaching, make sure your microphone is properly set up and switched on to avoid any mishaps.
4. Be Prepared to Engage Students
It can be very useful to ensure that for every lecture, you are doing something to ensure students are engaging. One popular way to do this is by using breakout rooms, in which students can speak about the learning material in a smaller group setting.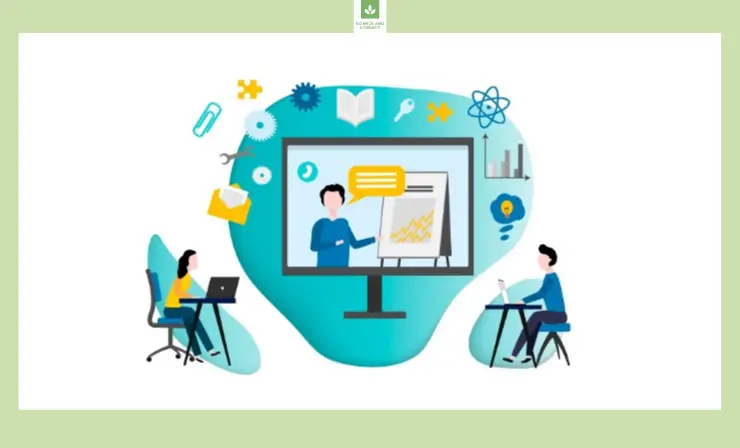 5. Write a Script
This one might surprise you if you're used to in person teaching, but writing a script is a key element to teaching a solid online lecture. When we teach in-person most of us improvise our lessons, but video lessons are much less forgiving and can get boring easily if you ramble. Check out this video from Great Books Prof for more tips on how to record a lecture, including info about writing a script!
If you're interested in finding out about the best interactive whiteboards for online teaching, check out this article!
3 Devices for Recording Lectures
Another important aspect of recording lectures is using the proper equipment. If you make sure to properly capture and record everything, your awesome lecture material can truly shine through! With some lecture recording setups, only one device is needed to do multiple jobs. Other setups require multiple pieces of equipment. Check out this section of tips to see if your lecture recording setup is in need of an upgrade!
1. Video Camera
One device you want to make sure you have for recording lectures is a video camera. There are many types of cameras you can use for teaching, including webcams, camcorders, and even professional camcorders. Record a test video with your current webcam or camera and see if you think the video quality is sufficient for the lessons you're teaching.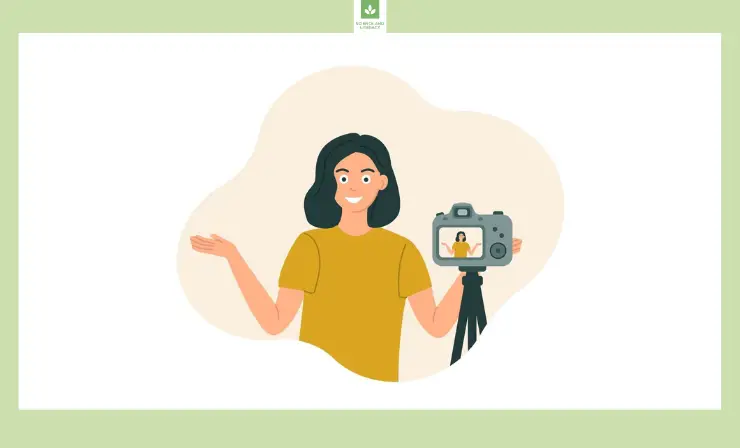 You can find out more about our picks for the best cameras for recording lectures here!
2. Document Camera
Another device you might need for recording lectures is a document camera. Document cameras have many great uses, from reading and writing along with younger students to demonstrating how to work out math problems. Document cameras ensure that even with distance-based learning, your students can witness proper penmanship and the conventions of writing on paper.
If you think your students would benefit from a document camera, check out this article for more information on the best document cameras for teachers.
3. Headphones
Lastly, you're going to want to make sure you have headphones. Especially if you're presenting live lectures, wearing headphones improves the sound quality and makes sure there is no echo. Additionally, if you're having one on one meetings with students, headphones ensure that everything discussed in these meetings remains confidential.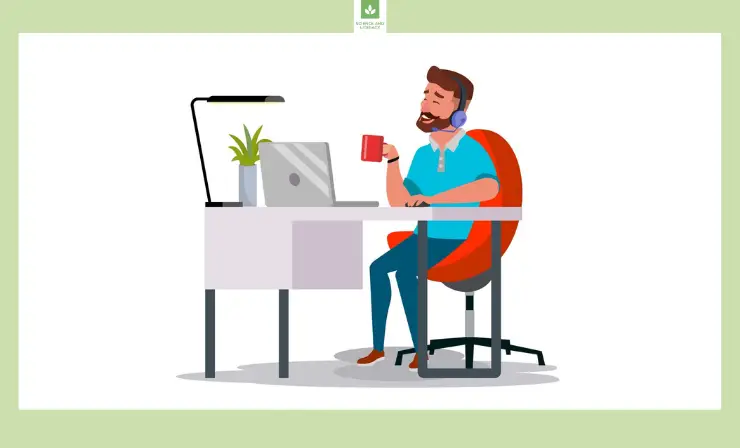 Check out this YouTube video if you want even more tips on how to record effective video lectures, including the equipment you might need!
Best Apps for Recording Lectures
In the age of modern technology, there are also tons of great apps that can assist you in recording lectures. Using apps can save time and make it a lot easier to record lectures, especially if you're recording a large volume of lectures in a small amount of time.
One type of app you might want to use for recording lectures is a voice recorder app. This is great if you're recording the content of in person lectures for students to look back on later. Most of these only record audio, so it's probably best to use these for recording lectures at the upper high school or college level. Younger students usually need video along with audio to engage with a recorded lecture.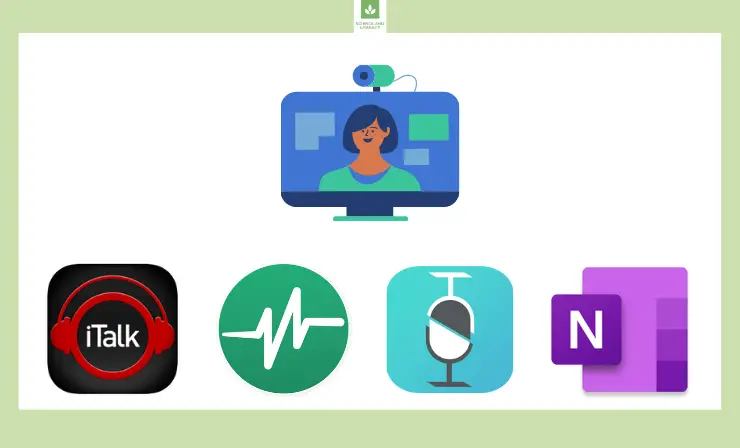 There are many voice recorder apps to choose from, but some of the best are probably Parrot, iTalk Recorder Premium, and Snipback.
One more popular way to record the audio of lectures is to use Microsoft OneNote. This is great if you are recording at the college level for your students to review after an in-person lecture. Recording the audio of a lecture with Microsoft OneNote is very easy, and you can learn how to do it by checking out this video:
Another type of app you might want to use is an editing app. If you are prerecording lectures rather than recording live lectures, you'll need to edit the footage you record. Software for video editing can get very expensive, so it might be a good idea to get an app to make editing your videos easier.
There are many upsides to editing your videos on an app. In fact, some teachers record entire lectures using their smartphones, as most smartphones have decent audio and video recording capabilities. Using just an iPhone or Android, you should be able to record, edit, and upload entire lectures for your students if you don't have the equipment to do so otherwise.
Useful Resources
Wrapping it Up
Overall, recording lectures can be a challenging concept for those who are only used to teaching in person. However, there are many steps you can take to ensure the lecture content you're producing for your students is engaging, even online. If you follow the steps presented in this article and pay attention to the tips and tricks regarding recording equipment, you should be well on your way to recording great lectures.
I hope this article showed you that there are even apps on your smartphone that can help you engage with your students and record lectures on the go. Teachers everywhere have the tools at their disposal to create great content for their students and make remote learning fun.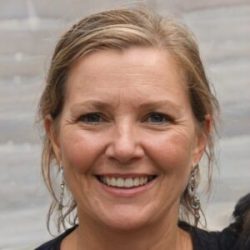 Latest posts by Simona Johnes
(see all)