Have you heard how beneficial Montessori parenting and education can be for children? Do you want to foster a sense of independence, help your child tap into their inner curiosities and creativity, and encourage them to be a kind, respectful, and empathetic person?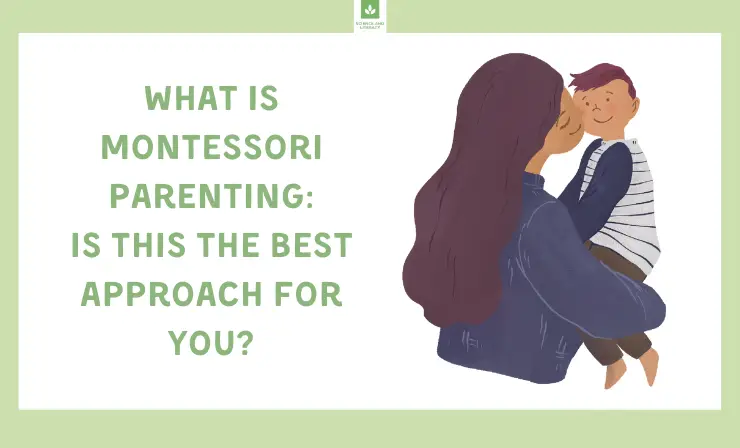 If so, then you are in the right place. Learning what Montessori parenting is can help you achieve all of these goals and more.
If you'd like to deepen your understanding of Montessori parenting, I'm here to help. At one point, I too was a novice like you.
Montessori parenting may be so much fun!
There's attachment parenting and tough love parenting and Montessori parenting and then there's my kind of parenting, which is called, "well he's already messy so… may as well let him have a good time" pic.twitter.com/AnhYB9HbGM

— Amy Colleen (@sewistwrites) February 18, 2022
However, with research and practice, I've learned quite a bit that'd I'd love to share with you. Continue reading, and share:
What is Montessori parenting?
The 5 principles of the Montessori method
The 3 types of discipline
A brief guide to help you implement Montessori parenting methods with your children
What is Montessori Parenting?
If you're familiar with the Montessori method and Montessori teaching practices, you probably already have a general understanding of Montessori parenting. This is because Montessori parenting is also based on the work of Dr. Maria Montessori.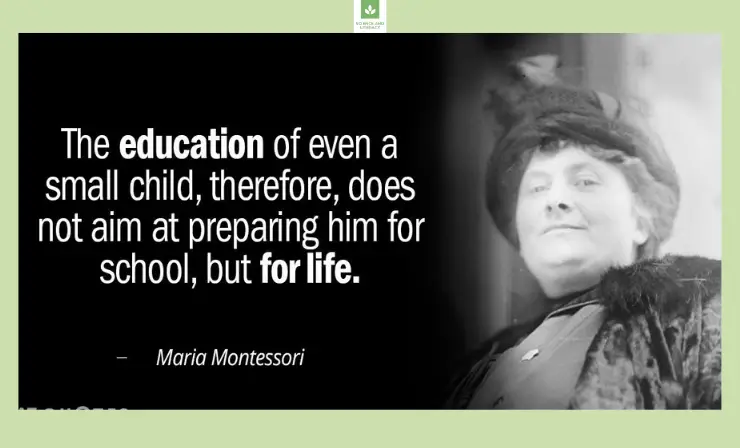 Of the four main types of parenting, Montessori falls under the general category of authoritative. Parents who follow the Montessori way believe in the importance of:
Respecting their child as a person
Encouraging their child to develop independence
Providing their child with freedom (with appropriate limits)
Giving children plenty of time to explore; slow down and let them have input in the schedule when possible.
Incorporating more complex language when talking to young children
Taking time to observe their child to learn about what they enjoy, how they learn best, and what frustrates them
In this video, you can learn a little more about exactly what the Montessori method is and what it looks like as a parenting philosophy.
As I mentioned above, one of the biggest goals of Montessori parenting is helping children gain independent. Too often, adults try to get too many things done too quickly and end up taking away some independence from their child for the sake of time. Montessori parenting stresses the importance of letting children complete the tasks that they are able to do independently, even if it ends up taking them longer than it would have taken you to complete the same task.
When young children are able to do more things for themselves, they are also learning and improving their skills. They feel more independent and will actually master many tasks more quickly when given more practice from an earlier age.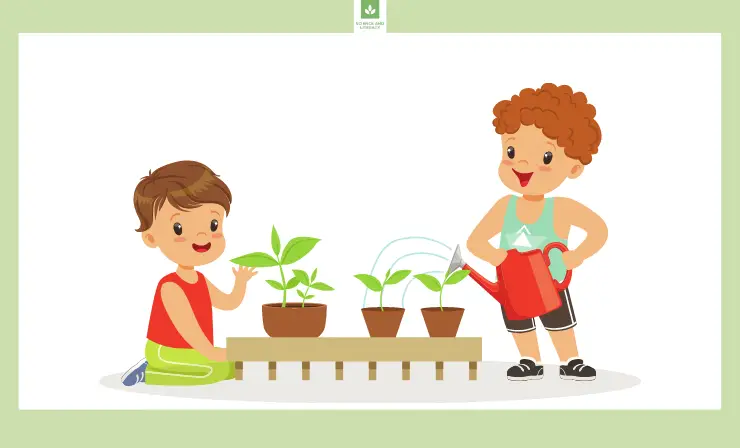 Another key component of Montessori parent is providing children with more open-ended toys. Open-ended toys encourage problem-solving, exploration, and creativity. Flashy and loud toys do not offer this same benefit.
Because of this, flashy toys are among the many things that Montessori parents don't buy. In this video, you can learn more about some other common child-centered items that aren't very common in families using Montessori parenting strategies.
As you can see from the video, there are a lot of 'normal' toys and other objects that aren't commonly used with the Montessori method.
5 Principles of the Montessori Method
Whether you're thinking about Montessori parenting or a Montessori school for your child, it is important to understand the five principles of the Montessori method.
These five principles include:
Respect for the Child: Like we've shared, showing respect for children is important with the Montessori method.
The Absorbent Mind: This principle refers to the fact that children have a very absorbent mind and are always learning new things.
Sensitive Period: According to Montessori beliefs, children are most ready to learn various skills at specific times. These sensitive periods vary for each child and only last for a short period of time. Parents should observe their children to identify when they are entering a sensitive period for a specific skill, and then give children the tools they'll need to develop proficiency.
The Prepared Environment: The environment should be child-centered, with toys, books, and other materials freely accessible to children. Other changes to the environment should also be made to foster as much independence as possible.
Auto Education: Also called self-education, auto education refers to the belief that children can teach themselves. Parents should set up the environment and guide and encourage children, but ultimately the child will be able to learn things on his or her own.
3 Types of Discipline
In a typical classroom, you're likely to see three different types of discipline. These include:
Preventative disciple: Preventative disciple involves establishing routines and rules to prevent problems from occurring. It can also include rewarding positive behavior, explaining the consequences for negative choices, and seating children so they can be seen by the teacher.
Supportive disciple: Supportive disciple refers to the steps teachers take when a student breaks a rule. It can include redirecting children, providing warnings (either verbal or nonverbal), or reminding students what the classroom rules are.
Corrective disciple: Corrective disciple is what occurs if students don't respond appropriately to the supportive disciple strategies. Examples of corrective disciple include time-outs, removing students from the classroom, contacting the student's parents, or sending the student to the principal's office.
Montessori education and Montessori parenting both diverge from these disciple norms. Rather, parents using the Montessori method or teachers in a Montessori classroom follow the approach created by Jane Nelsen, Ed.D. Nelsen's approach, which is called positive disciple, doesn't rely on using punishments for children. In fact, it completely eliminates punishments.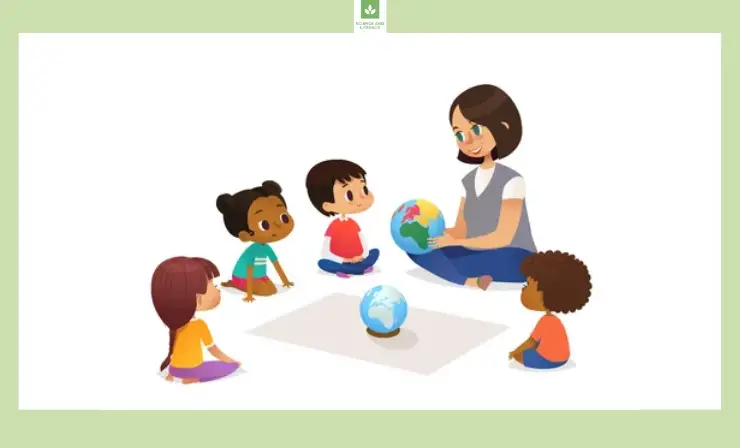 Rather, it sees each child as a social being and understands that all behavior exhibited by children has a goal in mind.
Another key tenet of positive disciple is that every child wants to belong and fit in. They want to do well, but some haven't yet figured out how to do so. It is the job of the parent (or teacher) to help give children the skills and attention they need to thrive.
Here are a few tips that can help you succeed with using a positive disciple approach:
Use "if….then" phrasing to help students understand expectations and what can happen when they comply with directions.
Work to help children think and understand natural consequences of their actions (for example, how another child may not want to play with them if they hit them).
When possible, provide children with choices, while still providing them with plenty of freedom.
Validate the way a child feels and let them work through their feelings or disappointment. This may mean some tantrums, which are a normal behavior for toddlers and preschoolers. After the tantrum has passed and your child has calmed down, you can try to talk through how they are feeling and what happened.
The Guide to the Montessori Parenting Style
Now that you have a better understanding of the Montessori method, you can use this guide to help you implement a Montessori parenting style at home with your children. If you'd like a quick review of the key fundamentals of the Montessori method before we get started, here is an excellent video to watch.
Before reading through the guide below, it is important to understand that adapting the Montessori parenting style isn't always going to feel very easy. More than likely, many of the methods and principles encouraged by this parenting style are different from how you are raised or what you have previously been doing with your children.
It is OK to make mistakes; it is a natural part of learning. What is important is that you keep trying to make the best decisions for your child and practicing the different methods and philosophies of the Montessori way.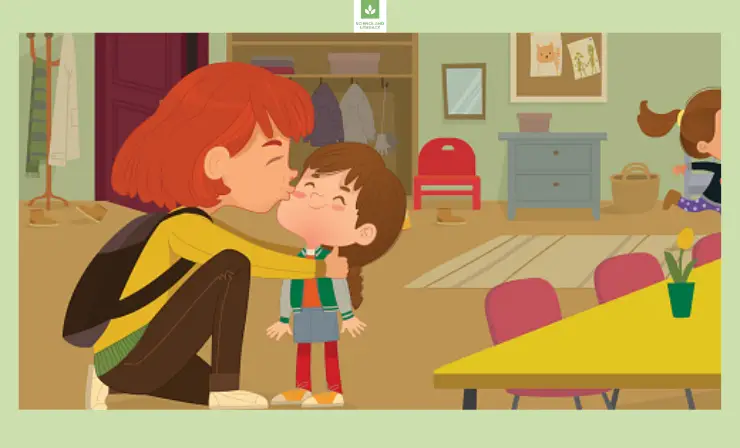 Below are a few steps that can help you begin to implement the Montessori parenting style. Reading through them and continue referring back to them as you work with and parent your children.
Step 1: Show Respect for Your Child
Like we shared above, showing respect for the child is one of the most important aspects of the Montessori method.
Take time to let your child share their opinions with you. Listen to what they are saying and acknowledge their ideas. You also shouldn't baby your child. Talk to them using more complex words and help them build a rich vocabulary.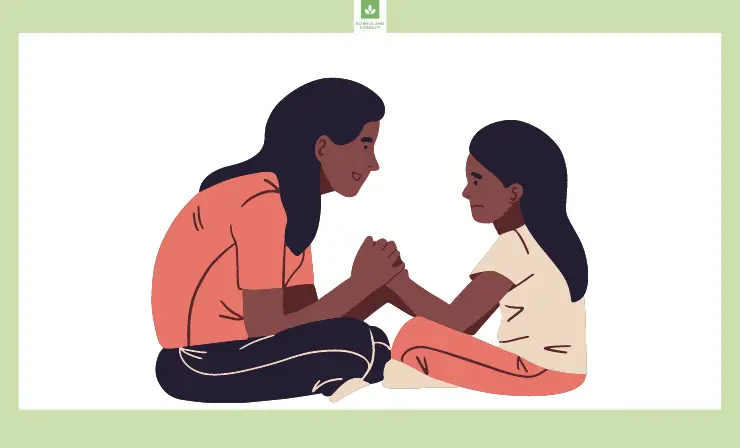 If you make a mistake, show your child respect by apologizing. We all make mistakes, but it is important to acknowledge it and also model how we want our children to act when they make a mistake.
Step 2: Provide Space and Freedom
Montessori parenting also places a big emphasis on giving each child freedom to explore. While you certainly can play with your child, you should also provide them with opportunities for independent play and exploration.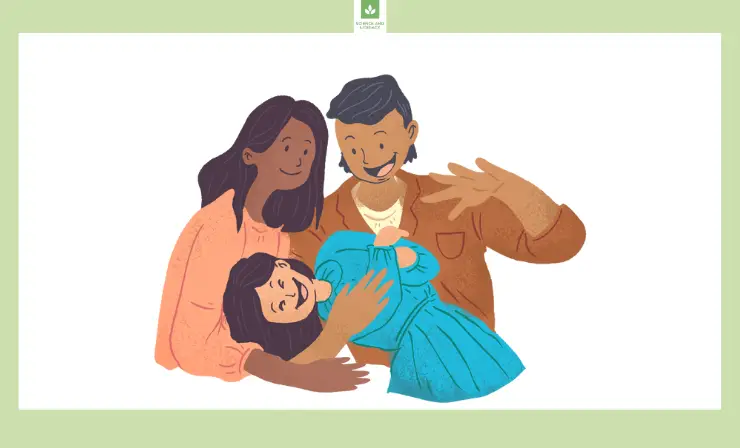 While you want to provide plenty of freedom, you also need to set clear boundaries. This is important for safety and helping your child begin to develop self-control.
Step 3: Make Changes in Your Home to Foster Independence
Another key thing you should do to help your child become more independent is make sure your home is set up in a way that facilitates your child being able to do more things for him or herself. This may mean rearranging the layout so they can independently reach books or toy, moving things around in the kitchen so they can get at cups and water, or keeping their jacket on a low hook so they can pull it down on their own before going outside.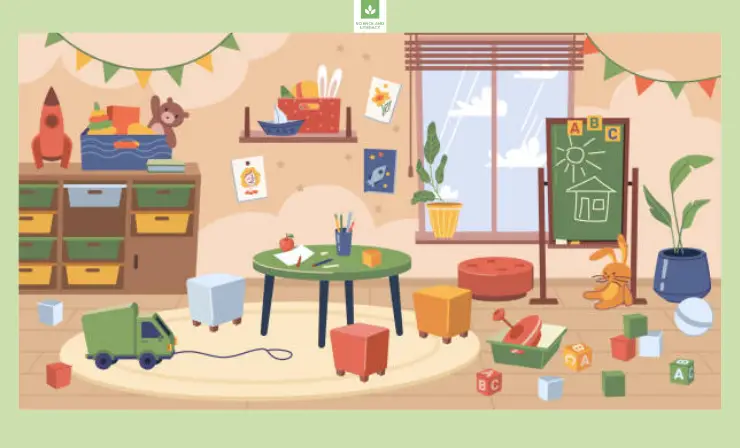 Step 4: Help Your Child Learn Cause and Effect Relationships
When children make mistakes, they'll naturally begin to learn about cause and effect relationships. For this reason, when you see that your child is about to make a mistake, let them make the mistake (as long as it isn't a major safety concern).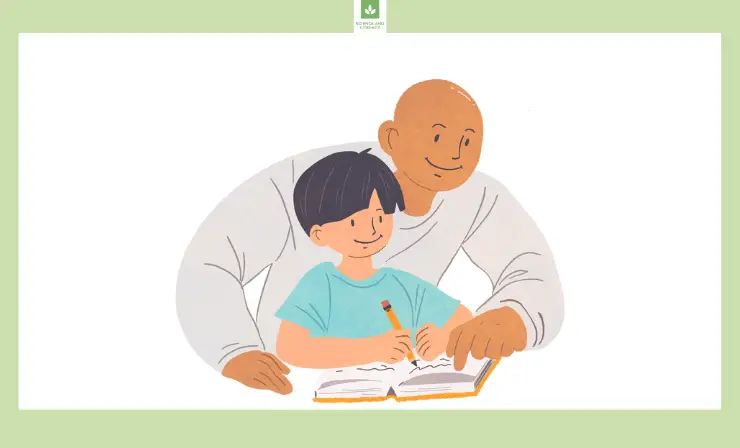 After the mistake occurs, you can talk through what happened with your child and why it happened.
Step 5: Observe Your Child and Adapt to their Needs and Interests
Observe your child to see what they enjoy. Every child is different and will enjoy different things.
If you notice that your child has developed an interest in something, you can encourage them to continue building that interest. For example, if they seem to be very interested in engineering or looking at the smaller parts that make up an object, you could consider getting a document camera and working together to take a closer look at various items and parts.
Similarly, if your child seems very interested in music, consider purchasing instruments, headphones, or other devices they can use to listen to or create music.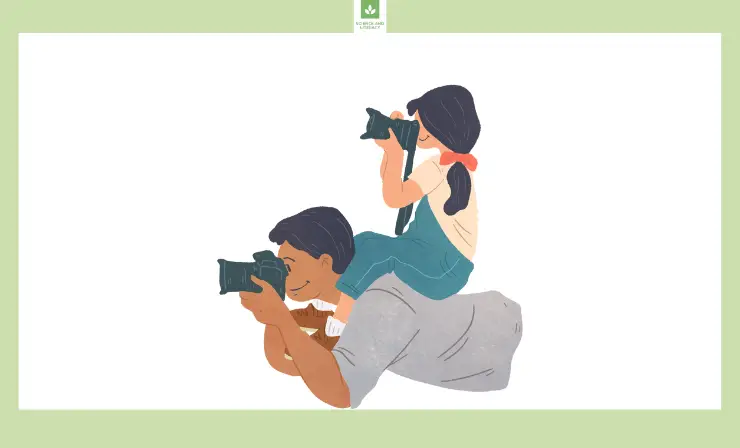 As you help your child deepen their interests in specific subjects or activities, continue to encourage them to try new things. However, you don't want to force anything on them, allow them to remain in charge.
Step 6: Get Buy-In from Other Caretakers
Finally, help educate any of the other primary caregivers of your child about Montessori parenting. This parenting method will not be as effective if it is not used consistently in different environments.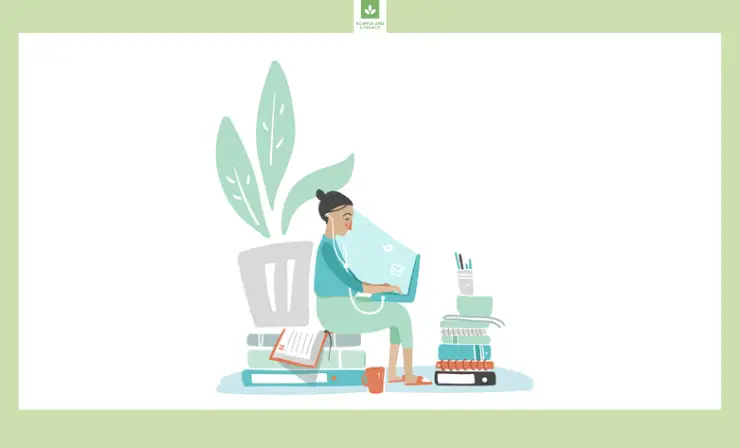 You can share this article with others who will be caring for your child to help them get a better feel for the approach you are taking. You could even consider recording a brief interaction with your child and how they are free to explore and complete tasks independently. Sharing this recording could help others get a deeper understanding of how Montessori parenting looks in action.
Useful Resources
Montessori Parenting: Final Thoughts
If you came to this article with the question, "what is Montessori parenting," I hope I have helped provide you the answer you were looking for. Montessori parenting focuses on using positive disciple, teaching children to be independent, and encouraging children to explore and learn things on their own. If you're ready to be a Montessori parent, you're in for such a fun and rewarding adventure with your child. Here's one more video to help answer any final questions you have about Montessori parenting.
Enjoy watching your child bloom and grow with the Montessori parenting method!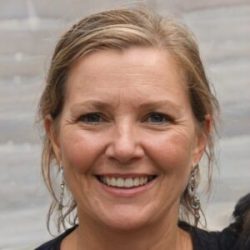 Latest posts by Simona Johnes
(see all)