In education, there are so many different acronyms to keep track of. If you've seen the acronym SDC used, you may not be familiar with what it stands for and maybe wondering what an SDC teacher does.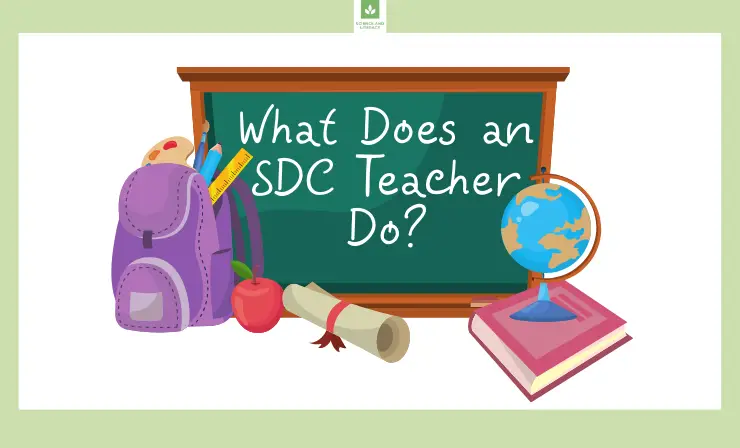 If you've been looking at listings for new education jobs, there may have been a listing at a school near you for an SDC teacher. Are you wondering if this is a job you'd be interested in?
SDC teachers, or Special Day School teachers, have a very important role. I'll share more about the duties of an SDC teacher in the article below to help you decide if this is a position you'd be interested in.
Continue reading to learn more about what SCD teachers do and some of the characteristics of Special Day Classes.
What does SDC Stand for in Education?
Whether you've heard colleagues talk about SDC teachers or came across the acronym written somewhere, if you're like many others, you may not be sure what SDC stands for in education. SDC stands for Special Day School. So, an SDC teacher is a teacher at a Special Day School.
What is an SDC Teacher Position and what Does an SDC Teacher Do?
Special Day Class teachers, or SDC teachers, are responsible for providing instruction to students who are in a Special Day Class program.
I'll share more specifics about these programs in the next few sections, but Special Day Classes are designed for students with severe learning disabilities or emotional disorders that prevent them from engaging in instruction in a grade-level class with their peers.
SDC teachers share many of the same responsibilities as classroom teachers have. For example, they are responsible for planning and developing lessons for their students, fostering positive relationships and building a classroom community, and communicating with parents.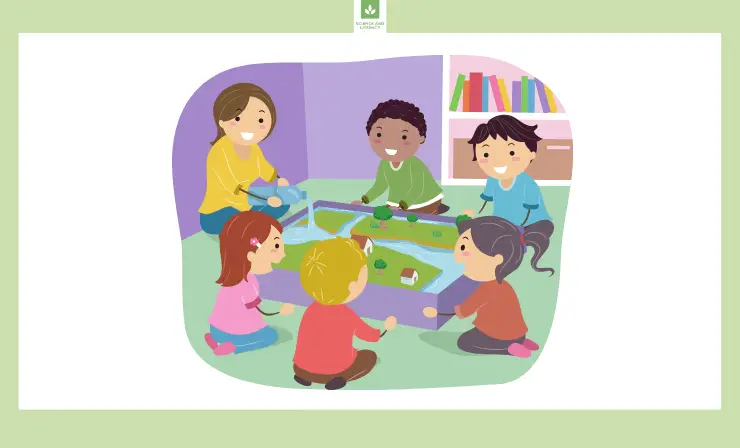 However, due to the specific needs of the students they work with, there are a variety of other responsibilities that SDC teachers hold that most classroom teachers aren't responsible for. SDC teachers must keep the IEP goals and objectives of each student in their class in mind as they plan lessons.
They need to devise strategies to deliver instruction that meets the goal and objectives of the various learners in their class. This can certainly be a challenge since each student will have their own IEP with their own individual goals. Like classroom teachers, SDC teachers also need to make sure the lessons they plan are culturally responsive.
While classroom teachers also need to have excellent classroom management skills, it is even more essential for SDC teachers. Due to the nature of their disabilities, students in the class may display more extreme behaviors, need more constant monitoring, or even require crisis intervention or physical restraint on occasion.
SDC teachers are also often responsible for providing professional development to their peers on the different programs and initiatives they use. They may also work alongside classroom teachers in their building to assess students using the DiBels instrument or other tools.
While SDC teachers have a challenging job with a lot of responsibilities, being an SDC teacher can also be very rewarding. If you're interested in learning more about extraordinary teaching jobs, read my article about interim teachers here.
What is a Special Day Class?
A Special Day Class is a program for students with severe special needs. Only children who have a learning disability, mental disorder, or emotional disorder that is so severe they are not able to perform or participate in a typical classroom setting are eligible to attend a Special Day Class.
Students who pose a risk for harming themselves or their classmates may also be accepted into a Special Day Class Program.
Special Day Classes follow a separate curriculum from what is taught in general education classes. Many of the same concepts and skills are often covered to help ensure students learn new things and are exposed to grade-level concepts, but a large portion of instruction focuses on other skills.
Depending on the specific nature of each child's learning disability, more attention to these social skills will be needed. Once children gain self-control and learn appropriate social skills, academic instruction becomes much easier and effective. This is why such a big emphasis is placed on getting children ready to learn and develop their social skills.
Each student in a Special Day Class has an IEP (Independent Educational Plan). Their IEP is designed to match their specific needs and capabilities. In addition to working towards their individual IEP goals, students may also be working towards grade-level standards.
Learning more about a standards-based classroom may also be useful to you as you consider working as an SDC teacher. You can learn more about standards-based classrooms in this article.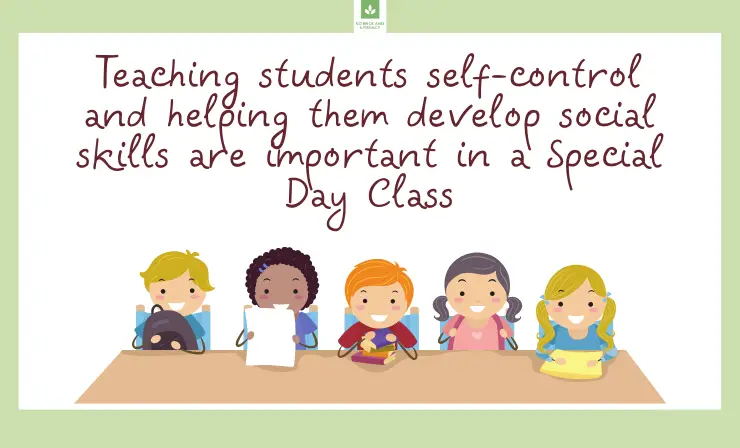 Students in a Special Day Class may have a range of needs and intelligence levels. Just because a child is in a Special Day Class doesn't mean they have a low IQ. Many children may have a very high IQ, but just require special accommodations to help them meet their potential.
Children of all levels and needs can benefit from the instruction provided in a Special Day Class. You may find students with autism, Fetal Alcohol Syndrome, other learning disabilities, and gifted students in a classroom.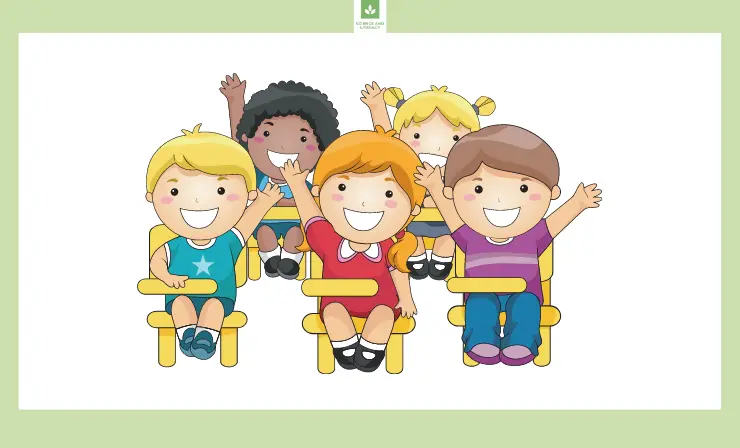 The class size of a Special Day Class is typically much smaller than a general education classroom.
Most have a maximum of 10 students to ensure students are able to get more focused attention from the teacher. A few teacher assistants are also typically present to assist the teacher and offer greater one-on-one attention to meet the needs of all the students in the class.
The main goal of a Special Day Class is to help students master the skills they need to reintegrate with their peers in schools and within the community as a whole.
What is the Difference Between RSP and SDC?
Now that you know a little more about what a Special Day Class is, you may be wondering what the difference is between an SDC and an RSP. RSP is another special education acronym that stands for Resource Specialist Program.
RSP and SDC are both different types of special education programs that are designed to ensure each student is able to achieve the goals and objectives laid out on his or her IEP. The amount of services a student requires will determine which program is best for them.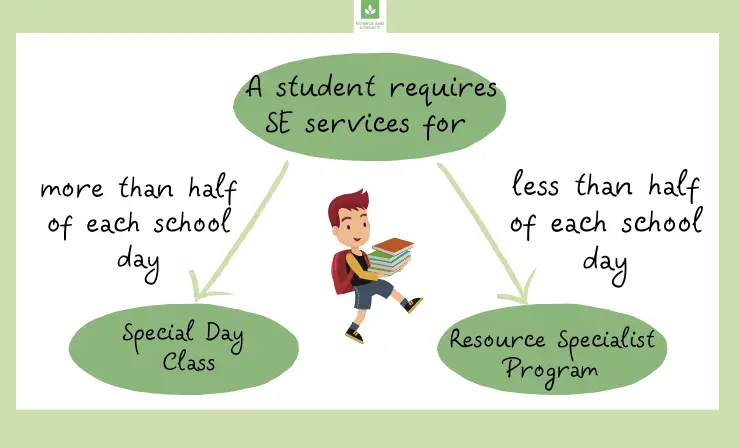 Students who require special education services for less than half of each school day are most often placed in a Resource Specialist Program. If a student requires special education services for more than half of each school day, they will most likely be placed in a Special Day Class.
Students in an RSP will not be in a separate class from their peers. They will remain in a general education classroom.
They will receive their accommodations from both the classroom teacher and their assigned RSP special education teachers.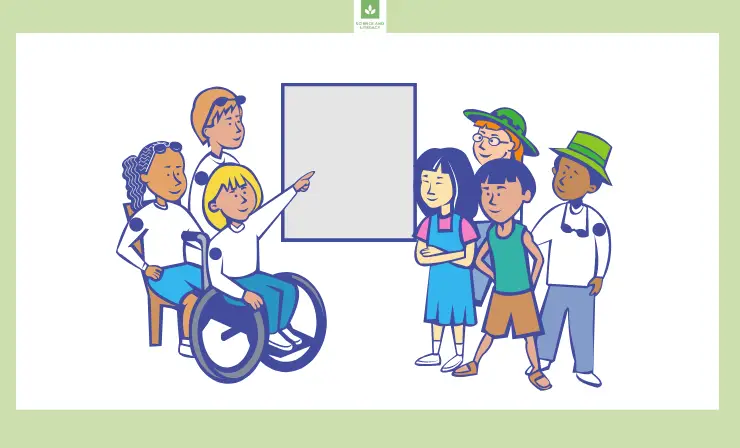 Special education may pull students out for one-on-one or small-group instruction, or they may plug into the classroom to offer accommodations to help a student participate and succeed with classroom lessons.
Due to these differences, RSP teachers do not have a dedicated classroom. Rather, they work with different students in the building at different times throughout their day.
Useful Resources
Closing Words
Hopefully, you've gained a deeper understanding of what SDC stands for and what an SDC teacher does. If you think you're interested in becoming an SDC teacher, be ready for a challenging, yet rewarding, career!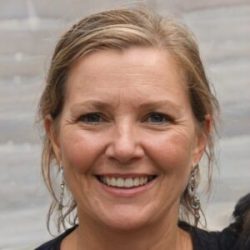 Latest posts by Simona Johnes
(see all)