With more and more students opting for remote learning, finding ways to make distance teaching easier has become an essential part of my job. I have noticed that my teacher colleagues around the world are experiencing the same issue, and some are having more trouble than others adjusting to this new teaching norm. Therefore, I began researching different products that will make virtual teaching a simpler process and came across close to 100 different software options.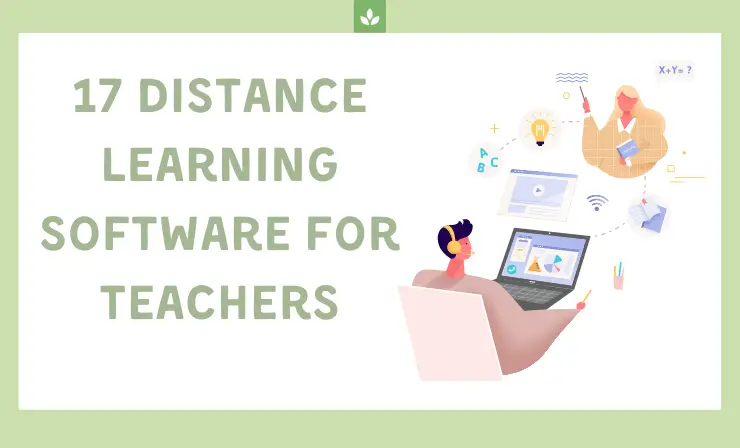 The hundreds of products I found are amazing, but I decided to narrow my list of distance learning software for teachers down to 17. The reason for this is because I have tried out many of these software options over the past two years and have been able to see what works best for my students. In addition, I have also conversed with other teachers worldwide who have tried a few different products and have reported back to me what they believe has helped them out tremendously in this new technological reality. Being a teacher in this ever-changing industry, I have realized that we must all come together and share ideas about what works best to ensure that the younger generations earn a wonderful education by people who care.
After reading this article, you will officially know:
You can watch this video, it contains a brief retelling of the article.
17 Distance Learning Software for Teachers
With technology use on the rise as well as virtual learning, experts have created excellent software to help complete the duties and responsibilities that distance learning teachers must carry out each day. These software products are effective tools that can be used in a digital classroom, and they allow learning to occur anywhere at anytime as long as there is an internet connection.
My List of 11 Best Free Classroom Software
Platform
Why choose it
1. Google Classroom →

 Why choose it:

Very versatile
Can share files using Gmail, Google Docs, Google Slides, and more
Ability to incorporate other apps
Can invite students to a private classroom with a code

2. Pear Deck →

Why choose it:

Ability to host slide presentations
Allows your students to draw on presentations
Students can take notes, add numbers, answer multiple choice questions, and drag and drop symbols
Ability to integrate with Google Slides, Newselea, Encyclopedia Britannica, and Be Internet Awesome

3. Blackboard →

Why choose it: 

Provides assignments and grading tools
Learn, Collaborate, Ally, and SafeAssign features
Streamlined delivery
Support from the Blackboard community

4. Edpuzzle →

 Why choose it: 

Make lessons from videos
Add questions and commentary to personalize lessons
Accountability and assessment integrity
Ability to see who is watching the videos as well as their reactions
Self-paced option available

5. Canvas →

Why choose it:

Open-source software
Built-in tools for remote students, teachers, and parents
Parents can see assignments
Teachers and administrators can see performance on assignments

6. Coursera →

Why choose it:

Many online courses, certificates, and degrees
On-demand lectures available
Challenging topics to keep your students learning

7. Khan Academy →

Why choose it:

Video-based courses
Practice quizzes and questions
Guided placement for struggling students
Virtual classrooms where you can invite students
Customize assignment dates and learning objectives

8. Edmodo →

Why choose it: 

Ability to send messages, share assignments, create quizzes, and keep up with grades
Parents have the ability to keep track of their children's education
Can use hashtags to help out other teachers using Edmodo

9. Loom →

Why choose it:

Ability to record, share lectures, narrate, and communicate
Screen captures and presentations made easier
Can see who watched your lesson videos

10. Socrative →

Why choose it: 

Immediate evaluations available
Ability to check in often
Can monitor your students' progress
Ability to create polls and quizzes fast

11. Flipgrid →

Why choose it:

Great way to get conversations going
Post topics and create discussions
Encourages students to work together in groups

12. Zoom →

Why choose it: 

Presentation tool
Webinar platform
Live video class
Chat features

13. Microsoft Teams →

Why choose it: 

Ability to screen share
Can conduct presentations
Chat available
Ability to see your students and they can see each other

14. ClassDojo →

Why choose it: 

Can create a fun classroom community
Downloadable ideas and resource kits
Learning management systems available
Participation awards

15. Slack →

Why choose it: 

Encourages engagement and participation
Ability to file online course content
Can communicate and connect with individual students or groups of students
Ability to send out assignments and lessons

16. Kahoot! →

Why choose it: 

Online games and quizzes
Ability to create your own games
Can distribute challenges to students at anytime
Works with Google Classroom to track missed questions and answers

17. Bloomz →

Why choose it: 

Ability to connect and communicate with students and their parents
Can organize your lessons and coursework
Sharing information is made hassle-free
After careful thought and consideration, I have created a list of 17 of the best distance learning technology tools for teachers and educators. Depending on what you are looking for, some of these products offer hosting, collaboration, and delivery for your current curriculum, while others come with a specific curriculum already programmed and ready to begin using. You can decide for yourself which tools make more sense for your students' needs.
The following are 17 of the best software for distance learning teachers:
Google Classroom is one of the most widely used products for k-12 educators. It allows you to share files quickly and easily as well as invite students to a private classroom with a code. Your students will also be able to submit their assignments and coursework for easy grading, assessment, and feedback.
Price: Free
OS:
Best For: Google Classroom is best for teachers looking for an affordable online experience that is easy to use and compatible with other apps.
Pear Deck will provide teachers and students with an interactive experience. This tool is perfect for days that your students need to give a slide presentation, answer multiple choice questions, look up things in the encyclopedia, and explore the web while still looking at your lecture. If you are looking to give your lesson a boost, Pear Deck will certainly help with that!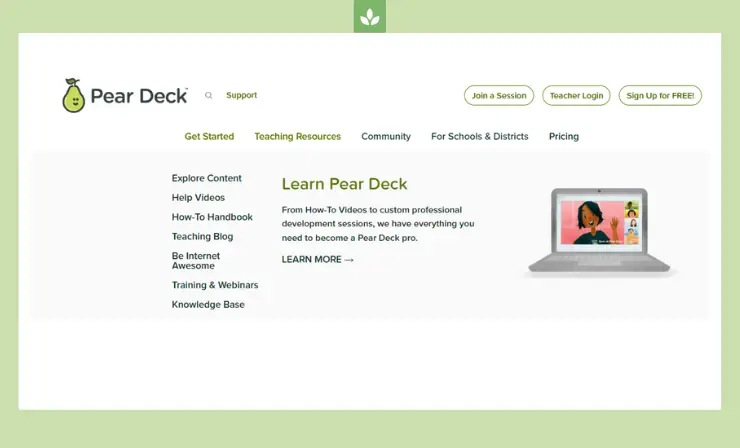 Price:
Basic Version: Free
Premium Version: Currently free for schools and teachers
OS:
Windows
Mac
Linux
iOS
Android
Best For: Pear Deck is best for teachers who need to make the content of their lessons more interesting without starting completely over.
Blackboard is an open-source experience for educators teaching k-12 students. This tool provides assignments and grading options for the teaching community. The best part of this software is that it is always updating and expanding to fit the needs of all teachers around the world.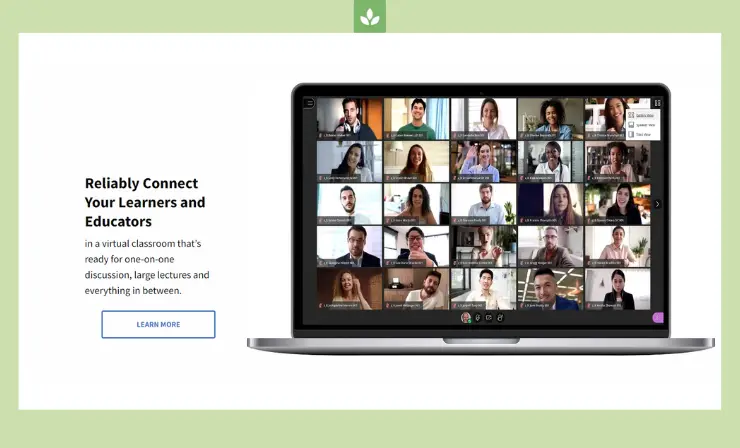 Price: There is a 30-day free trial. After 30 days, a classroom license costs $300 per year, and a department license costs $9,000 per year.
OS:
Best For: Blackboard is best for teachers who need a supportive community as well as the ability to provide assignments quickly and easily to remote students.
Edpuzzle is a fantastic software as it helps teachers turn videos into lessons. You can use your own videos or use videos from other websites and sources. Add your own commentary and questions to create a lesson for your students.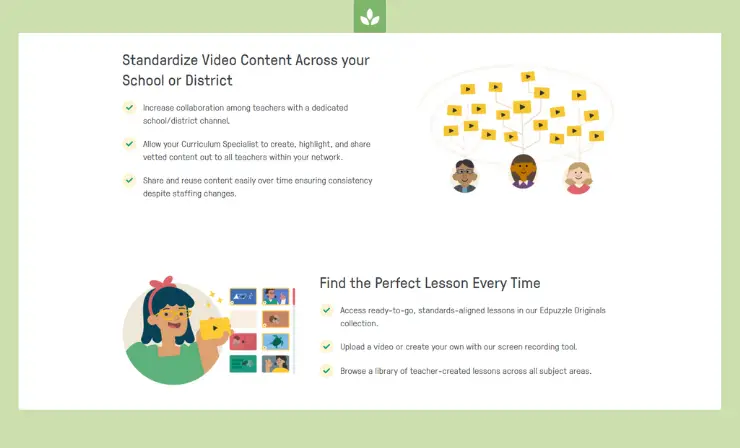 Price: Free for students and teachers
OS:
Best For: Edpuzzle is best for teachers who are looking for a way to get creative with their classroom lessons and want to see how their students are digesting the knowledge provided.
Canvas is becoming increasingly popular every single day. It is an open-source software option that consists of several other tools. The built-in tools are excellent for remote students, teachers, and parents. As a matter of fact, parents can see what assignments their children are working on, which ones are due soon, and see how they are doing on them.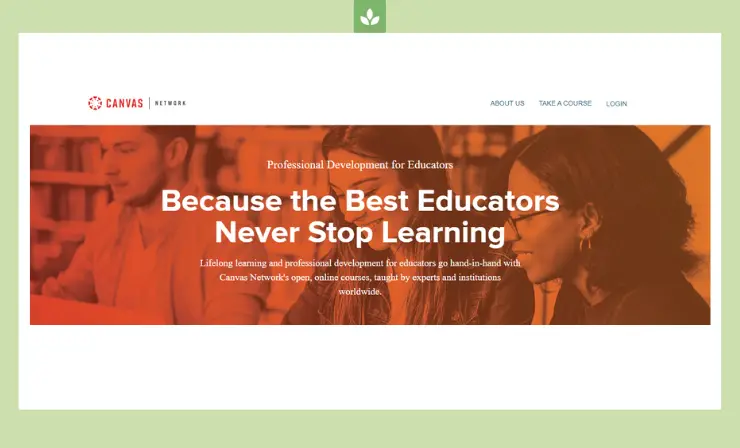 Price: Free for students and teachers
OS:
Windows
Mac
Linux
Chrome
Android
iOS
Best For: Canvas is best for teachers who want to keep their students' parents informed and engaged. It is also best for teachers who want to see how well their students are managing their work.
Coursera is an amazing tool when it comes to challenging your students. It offers an abundance of online courses, certificates, and even degrees. Teachers use this platform to keep their students engaged, learning, and occupied throughout the term.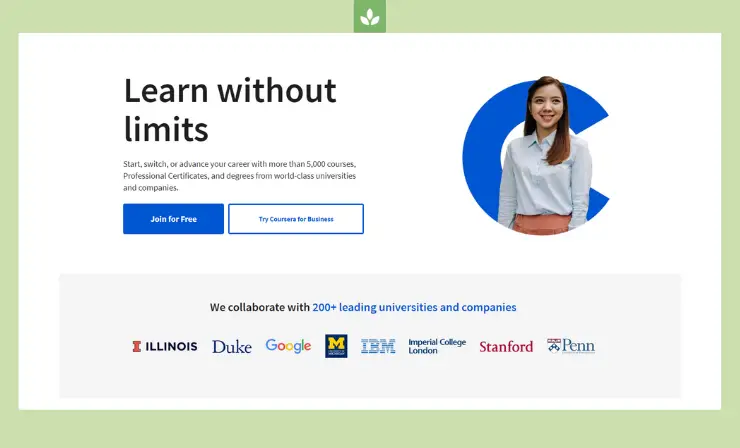 Price: Guided Projects start at $10 and Specializations and Professional Certificates from $40 a month. A Coursera Plus subscription is $399 per year.
OS:
Best For: Coursera is best for teachers who need to keep their students busy while they work on something else. It is also a great tool to introduce your students to new or detailed topics.
Khan Academy is a favorite among teachers across the globe. There are instructional videos available that will guide you through every subject and grade level. It also will help your students with PSAT and SAT preparation. No matter how you need to customize your class, Khan Academy is ready to assist you!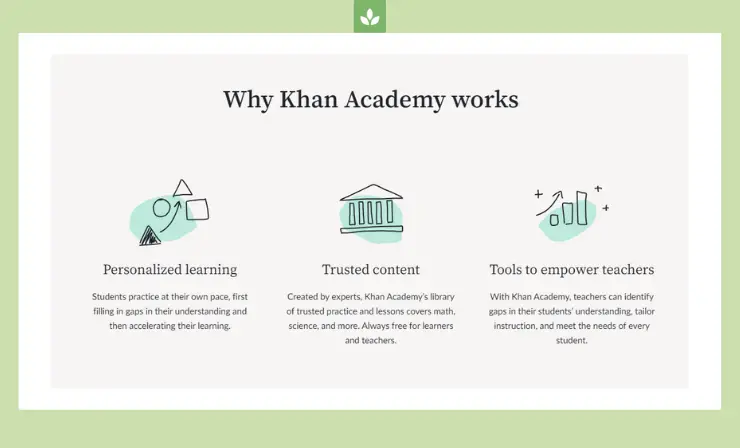 Price: Free with donations accepted
OS:
iOS
Android
Windows
Chromebooks
Best For: Khan Academy is best for teachers looking to customize their lessons and classroom needs to fit their students' learning styles.
Edmodo is a tool that makes teaching remotely much easier. For example, teachers using this software will be able to send messages, share assignments, create quizzes, keep track of grades, and so much more. Parents also can get involved and see how their children's educational needs are being met.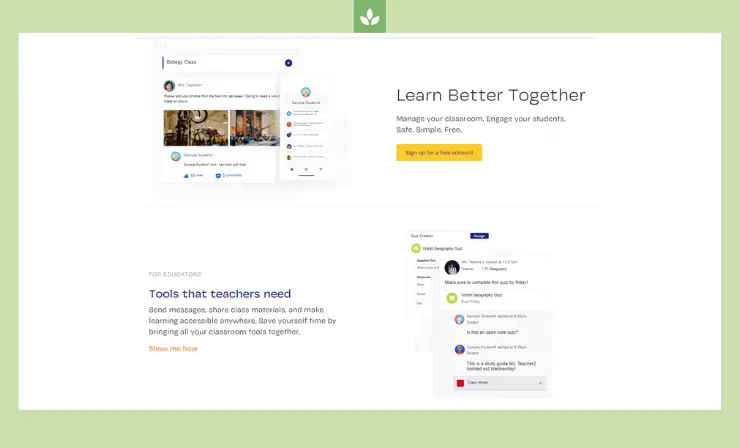 Price: Free
OS:
Best For: Edmodo is best for teachers looking for an easier option to remote learning and teaching. This tool is a wonderful way to stay involved with your students and their parents.
Loom is one of the simplest software tools for distance learning teachers today. It is great for classroom presentations and screen captures. Other things it is capable of are recording, sharing lectures, narrating, and communication. You can even see which students successfully watched the videos you have implemented into your lessons.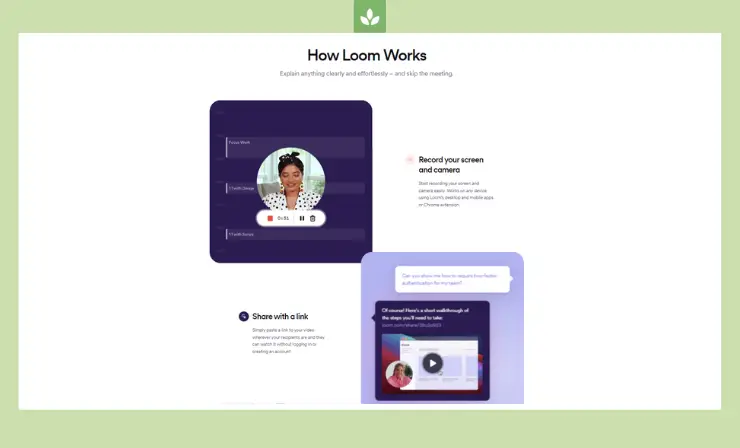 Price: Free for students and teachers
OS:
Best For: Loom is best for teachers who are looking for a tool to help make their daily teaching duties easier.
When feedback is a priority in your classroom, Socrative is the answer to your needs. It offers you the ability to make evaluations, check in from time to time, monitor the work you are giving out, and keep everyone engaged.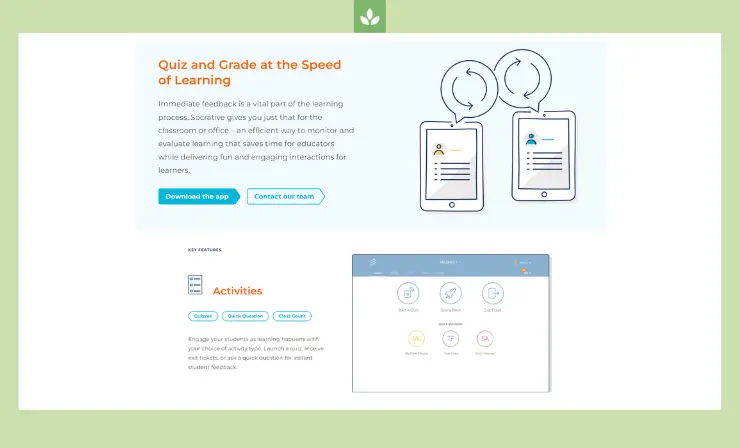 Price:
Basic Version: Free
Pro Package: $60 per year
OS:
Mac
Windows
Chrome
Android
iOS
Kindle
Best For: Socrative is best for educators who need feedback on their lessons. If evaluating how your students are doing Is important to you, this software is an excellent option.
Flipgrid is an incredible product for encouraging your students to think and conversate about a certain topic. All you need to do is post a topic and encourage your students to discuss it as a group. This tool increases students' interests, excitement, and participation.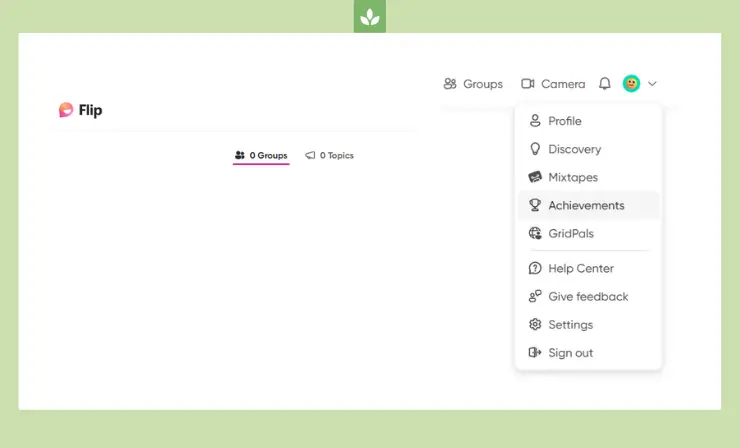 Price:
$65 per year for teachers
$1,000 per year for schools
OS:
Best For: Flipgrid is best for teachers who need to integrate communication and discussions into their lesson plans. If you are also looking to increase participation, this is a good software to do so.
Zoom has gained a lot of popularity in the past few years. In fact, it is known for its versatility and functionality. Whether your students need to give a presentation, participate in a live class discussion, or interact with their classmates, this platform will meet all your needs.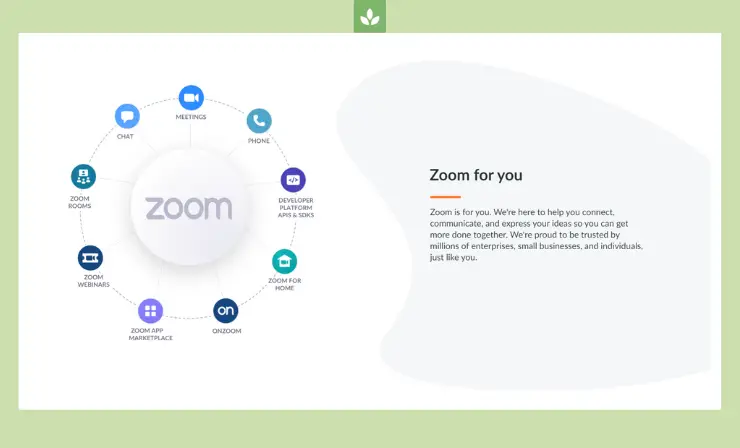 Price: Free
OS:
Windows
Mac
Ubuntu
iOS
Android
Best For: Zoom is best for educators looking for a platform that will allow their students to present, communicate, and see each other through a virtual screen.
If you are a teacher looking to screen share, chat, and encourage group projects, Microsoft Teams is an awesome product. You can share notes with your students, bring everyone together on video, and conduct presentations.
Price: Free
OS:
Best For: Microsoft Teams is best for educators wanting to engage with their students. Whether it is chatting, working on a group project, or sharing notes, this software is one of the best options out there.
ClassDojo has a specific communication tool that is highly beneficial to teachers, students, and parents. Teachers are able to download fun and engaging tasks while also managing their students' progress.

Price: Free for teachers
OS:
Best For: ClassDojo is best for teachers who want to increase their students' participation levels as well as provide an open-communication virtual classroom.
Organization and communication are top priorities for Slack. If you are a teacher looking for a way to file your online course information, connect with your students, and send out assignments, Slack is the best option for you.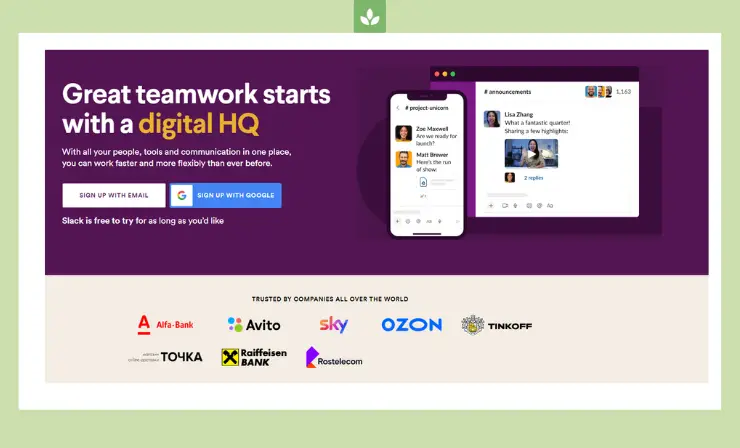 Price:
Basic Version: Free
Pro Version: $6.67 per month
OS:
Best For: Slack is best for educators interested in keeping their remote classroom organized. It is also an incredible tool for welcoming your students, keeping them engaged, and encouraging participation.
Kahoot! has become a well-known online platform over the last couple of years. Teachers and students both enjoy the online quizzes and games. In addition, teachers can keep track of their students' missed questions and scores to determine what they may need extra assistance with.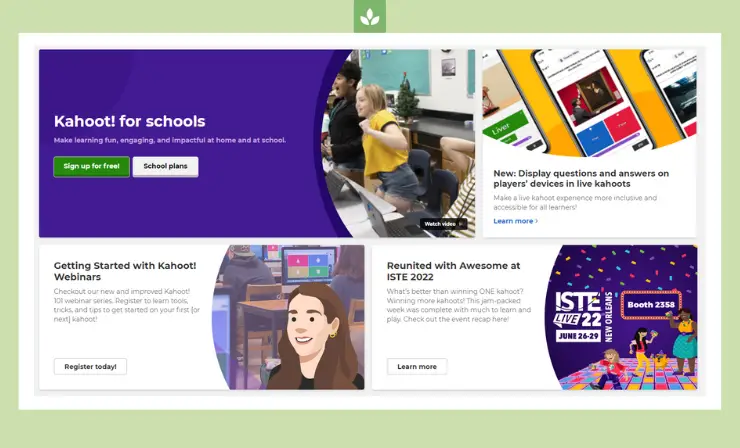 Price:
Basic Version: Free
Kahoot! Pro: $3 per month
Kahoot! Premium: $6 per month
OS:
Best For: Kahoot! is best for teachers who are looking to integrate fun, excitement, and entertainment into their online classroom.
Bloomz is the perfect tool for organizing, connecting, and staying in touch with your students and their families. Instead of using several apps to get all these things done, you only need to open Bloomz. This product is secure, useful, and very helpful when it comes to managing your teaching responsibilities.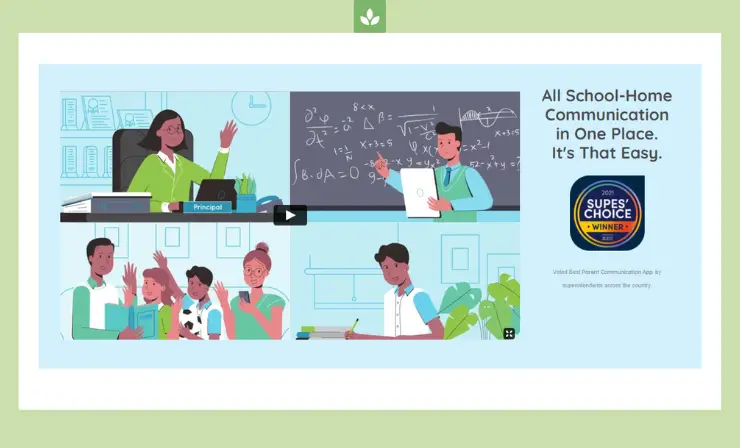 Price:
Basic Version: Free for teachers
Premium Version: $7.99 per month
OS:
Best For: Bloomz is best for teachers wanting a place that they can keep their course information organized, connect with their students, and share notes successfully.
To see a video covering free distance learning software for all schools, check out Sam Rosenfeld's YouTube video. This is a short video that explains how to find software that is given out to schools for free. If you or your school are unable to afford software and need free options, this video will be very beneficial!
An interactive whiteboard is a wonderful tool that teachers can use at home or in the classroom. They come with many different activities as well as encourage your students to engage, have fun, and participate in your lessons. Playing games together is one of the best parts about this gadget.
Don't be afraid to ask your peers for advice and share useful resources. It's always easier to work together.
Another mid-summer CHAMPS PD in the history books for our beloved teachers. The engagement and vibe was amazing. Starting off the new school year with the tools and resources that were attained during this training. #WeLoveOurTeachers #PBSTrulyMatters @SafeSchools_PBC pic.twitter.com/m1s2gjj5iS

— PBSTrulyMatters_SDPBC (@pbstrulymatters) July 28, 2022
How to Set Up a Teacher's Working Space
Teachers who are educating students remotely may need to learn how to set up their working space. This is important because you will need a separate space that you work in away from other spaces in your home. By creating a separate teacher working space, you are ensuring that you are distraction free as well as in a space that you can focus and provide all your attention to your students. Below, I will tell you the steps to successfully set up a teacher's workspace.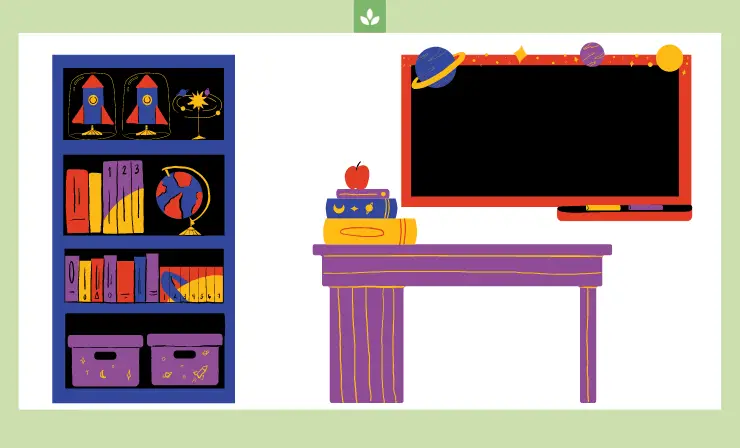 Arrange the room how you feel will be most comfortable for you. Make sure you have a desk, computer, camera, and microphone.
 Place your laptop on your desk
 Make sure your camera is attached to your laptop and pointing directly at you
 Ensure that your microphone is working efficiently
 Consider purchasing a screen that displays all your students. This will help you be able to see everyone while teaching.
Allow your students to use a chat screen if they do not feel comfortable speaking. They can simply type any questions or comments as they wish. Make sure this chat screen is accessible and viewable at all times.
 Place your extra touchscreen device on the side (if you have one). This will allow you to use MyViewBoard whiteboarding or another software to do an engaging lesson with your class.
For those that are wondering what MyViewBoard is, it is a software that enables teachers and educators to create engaging lesson plans, import useful content, and share lessons with their students. It is a software that makes everything easy with just one click. MyViewBoard works with Android, Windows, and cloud, making it a great tool for any classroom. Whether you want to prepare your lesson plans, present the topic, or quiz your students, this software does it all!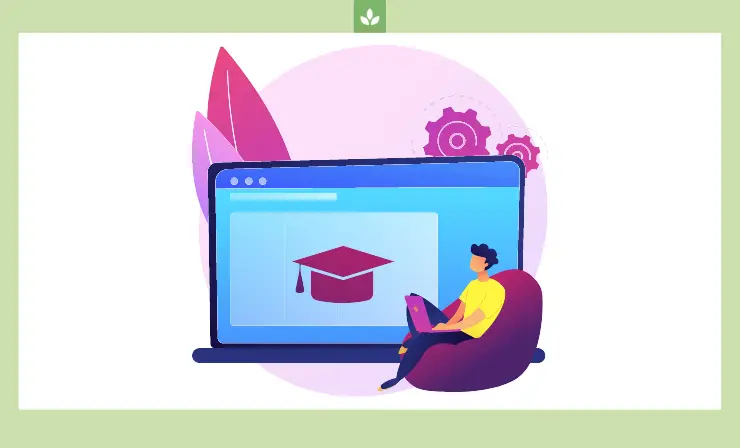 If you are looking to spice up your teaching workspace with some incredible gadgets, consider watching New EdTech Classroom's YouTube video. In this video, you will learn about the top tech tools for teachers. Some of the devices and products mentioned are must-haves, so I suggest giving this video a watch and be ready to makeover your workspace in amazing ways!
My personal recommendation is to purchase a document camera for your virtual classroom. This device allows you to place any sheet of paper or object underneath it, and the entire class can see it from the comfort of their homes. It is a great asset to distance learning classes because everyone can see what you are showing them at once.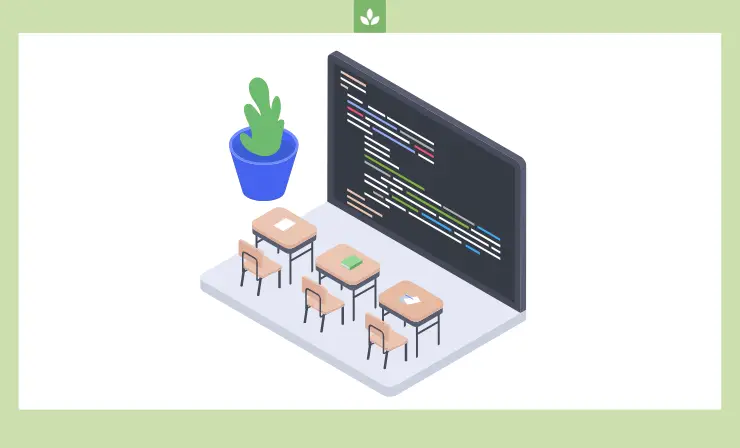 Another tool that I suggest buying is a camera for recording lectures. This gadget is perfect for your students who are struggling to keep up or simply need more time. We are all adjusting to remote learning. Therefore, a camera for recording lectures will give you an extra helping hand by allowing your students to go back and re-listen to your lessons and lectures whenever needed. You will no longer have to stop with one individual and keep the rest of your students waiting.
Useful Resources
Conclusion
I hope this article helped you find the best distance learning software for teachers. There are a ton of options out there, and only you know what will fit best in your virtual classroom. Therefore, I recommend trying out a few different options in my list. I am confident that you will find at least a couple software tools that will help make completing your daily teaching tasks a painless and trouble-free experience. Good luck and happy teaching!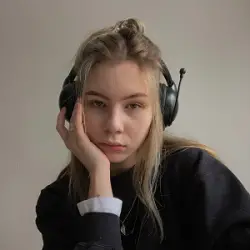 Latest posts by Paulie Ivanova
(see all)