Once upon a time, there was a teacher (me) who was eager to use new gadgets at the lessons…
Well, no kidding, you know how much I love different technological stuff. That's why I bought my first documentary camera when I was still working as a teacher at school. Now I practically don't teach lessons anymore (only speeches in front of other teachers), but the document camera is still in my arsenal.
Why? Because it's very convenient! You understand everything yourself if you read this article. So let's get down to business: choosing a document camera.
After I picked out a specific document camera that worked for my needs, I decided to help other teachers who may also be looking for it to benefit their lesson plans.
Actually, I researched over 40 different products while exploring the market. Don't think that I don't have a personal life at all!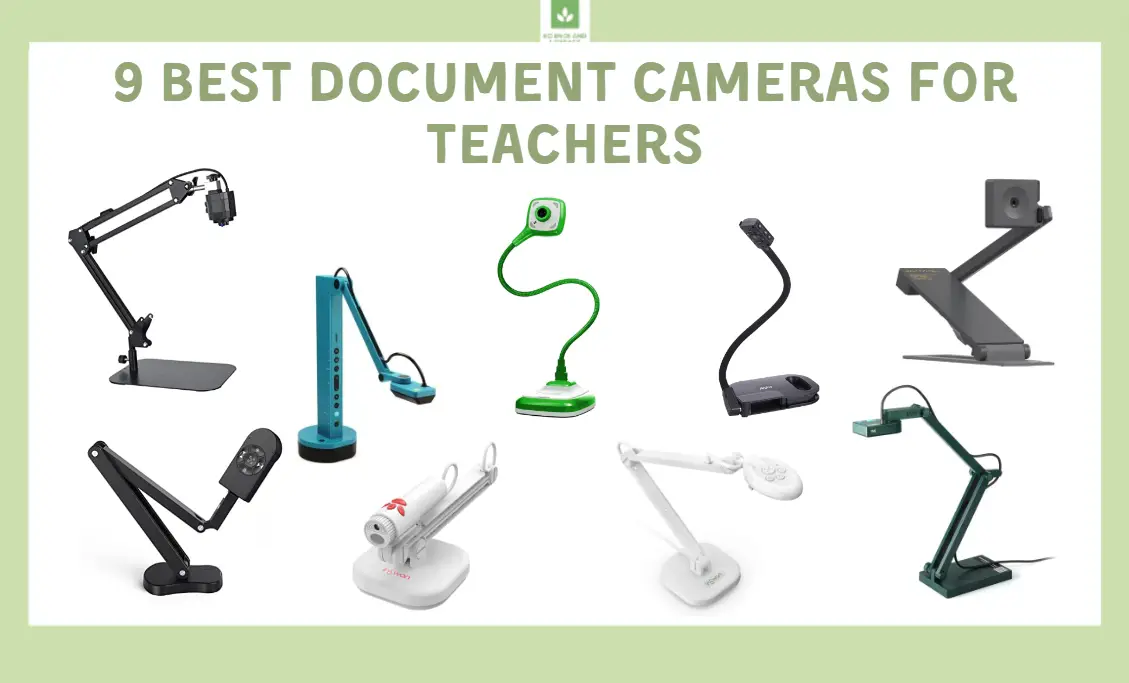 But this was not enough for me, and I started looking for additional information on social networks. By the end, my eyes have already started to hurt (but I'm ready for anything for the sake of my beloved readers).
By the way, I found some nice posts. For example, Natacha Moore is using a doc cam to teach her students how to multi-task and she does it remotely! I find it really awesome!
✍️?❤️?‍?Students are learning multiplication while I learn how to multi-task! #fourthgrademath #peardeck #documentcamera #fhesfamily @ms_grzankowski pic.twitter.com/GcUjoFJIfE

— Natacha Moore (@Momof4Moore) January 13, 2021
More of a fan of watching videos than reading long articles? For you, I've made a video about the best document cameras for teachers. Check out our YouTube channel, get excited!
How to Choose a Document Camera – An Ultimate Guide
There are several tips that I suggest taking into consideration when choosing this device. By following these tips, you will make sure that you choose the doc cam that fits you, your classroom, and your students.
The 7 Questions to Ask Yourself Before Buying a Doc Cam
Question
Answer
1. Do you need a document camera that can easily move from place to place?
Do you often go to teacher conferences or travel with the class?

No problem!

Modern devices can be so small that you can easily put them in your purse like a folding umbrella (take a closer look at number two in my rating).

2. Do you need a document camera that can be mounted to the ceiling?

It's hard to imagine this, but yes, document cameras are sometimes used as a projector (although I would certainly advise choosing products for their intended purpose).

So, if you plan to mount the camera to the ceiling, pay attention to those models whose bases can be fixed to the top with clips and other types of fasteners.

3. Do you need it to be able to connect to a computer or interactive whiteboard?

If so, first determine what type of connector your device has, and then choose a camera with a suitable cable.

Also, do not forget that if the image is shown on a large screen, its clarity decreases. Therefore, for a demonstration on a large screen, choose a high-resolution camera.

4. Do you teach remotely?

For teaching online, I would advise choosing 2-in-1 devices: a document camera and a webcam. So you can simultaneously demonstrate the material and your face, and if there is no need to use it only for one of the purposes.

5. How high is your budget?

Prices for decent document cameras start from $ 40-50 and can reach thousands.

I recommend carefully studying the properties of the camera, as often for a small price you can find quite a good model. There is no point in overpaying.

6. Do you have a lot of space or only a small space?

First, measure your workplace and think about how much space you are ready to allocate for the dock camera. Then, on the product page, carefully study the dimensions of the device.

In my reviews, I also note what size the camera is (so read the article further).

7. How much lighting do you need?

Always take into account the level of illumination of the room you teach. If there is not enough light in the classroom, I advise you to choose cameras with built-in lamps and image contrast controls.
I almost forgot! Here are the criteria by which I evaluated the products when I selected them for my list:
Camera resolution is at least 8 MP
Product rating of at least 4.5
Reasonable price (almost all doc cams in the list are up to $100)
Easy to set up
Before choosing a device for you, watch Pocketful of Primary's YouTube video. In this video, the lady shows her virtual teaching setup as well as explains how this setup is beneficial for her teaching lessons.
If you are also in the midst of deciding between getting tablets or laptops for your students, I have written the perfect article on this topic. Both are great products to have, but not every school's budget can afford both. Therefore, I suggest taking a look at this article to help you decide which one is better for your classroom.
So, I think it's time to get down to business. If you have any questions during the reading, please write me a comment or email. I check it every day, and your question will definitely not remain unanswered. ?
Once you have read this article, you will officially know:
Before presenting you with my top list, I'd like to focus your attention on the three models that I liked the most.
Editors' Choice of the Picks Below
If you are not into reading long articles and are looking for a device for your particular needs, here are my quick suggestions for you:
IPEVO V4K — for teachers who use many handouts, as fast focusing speed helps minimize interruptions for frequent switching between different materials.
IPEVO VZ-X — for those who conducts lots of lessons in a row and needs a camera with a good battery.
HUE HD Pro — for folks that need a doc cam that is portable, lightweight, and can be used without its base.
If you are not satisfied with my list (or cannot find exactly what you are looking for, I recommend also checking out the AVer M5, the Epson DC-07, and the Lumens DC172. Although these three products are not on my list, they are great options, too.
See my list of the best models of this device:
My List of 9 Top Document Cameras
Product
Website

For teachers who need to switch frequently between different study materials.

?My Personal Choice?

Killer feature: fast focusing speed (helps minimize interruptions for frequent switching between different materials)

ipevo.com

For substitute and guest teachers: just put it in your pocket or bag and take it wherever you want.

Killer feature: the lightest on the market at 0.74lbs (335g)

ipevo.com

For educators who are not so tech-savvy: a simple plug-and-play model.

Killer feature: no drivers required, connected to PCs and laptops with a USB cable

aver.com

For teachers who often go to outdoor classes and field trips.

Killer feature: Wi-Fi connection — conduct your lessons without wires getting in the way for 9-12 hours long

ipevo.com

For Biology, Science, Physics teachers and everybody who needs to capture 2D and 3D objects.

Killer feature: makes it possible to show the object from all sides

No website

For teachers who pay for the equipment out of their own pocket as it's extremely cheap!

Killer feature: the price — almost twice cheaper than the average model

No website

For educators who need to demonstrate tiny details (it may even replace a microscope sometimes)

Killer feature: super-high resolution for super-sharp images (4K Ultra High Definition)

inswan.com

For recording audio and video lectures to resuse them throughout the years and save your time.

Killer feature: snapshoting — now you can capture every moment of your demonstration

huehd.com

For those who want everything at once (it combines the functions of a document camera, a webcam, and a visualizer).

Killer feature: annotation on live images — make simultaneous real-time markup to to highlight what is really important

inswan.com
Below you'll find some useful info about doc cams and the models' reviews.
Best Document Cameras for Teachers
Out of 40 various devices, I have come up with a list of the doc cams for teachers. This list is based on what I believe will work great for tutors and educators as well as what I believe will benefit students and their learning styles. Below, I will provide the list as well as my personal reviews of each.
The following are the best models:
1. IPEVO V4K – My Personal Choice for Teachers
It's no coincidence that I put this device at the top of my review because I use it myself and find it awesome! I am often invited to speak at various teacher conferences (both online and offline), where I demonstrate my findings and ideas for teaching — a high frame rate makes them lag-free. By the way, the image quality is rather good, too.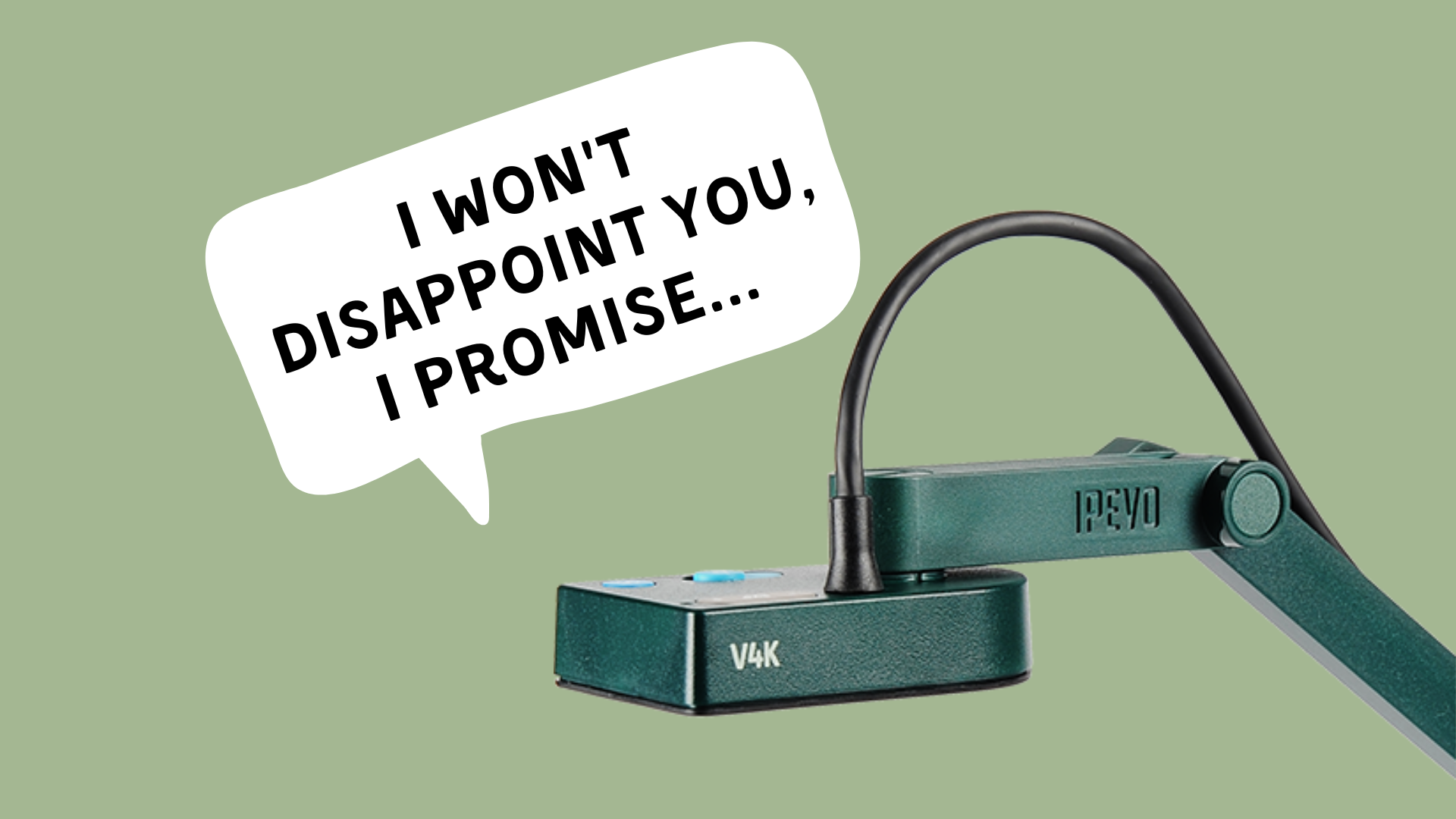 I remember that when I worked as a teacher, this device was just beginning to appear in schools. I bought this IPEVO model and you know what? It still works! I still take it with me to all sorts of conferences and public speaking events, and although I've tried many document cameras, this one is forever in my heart. As I've gotten older, I've become too sentimental… ?
Why I like it:
The images are crystal clear, so feel free to show the text, it will be quite readable.

Usable in any room: the cam works well in either high or low light

The V4K's joints are completely customizable: you may even remove the head (where the lens is located) to help the kids have a closer look at some objects. That's especially convenient when you need to show a 3D figure, for example

The cam's head swivels so one can rotate the image if needed without having to rotate the paper on the table (which is great for when kids are showing their work)
But, unfortunately, nothing is perfect, so I feel obliged to share with you what I did not like about this camera.
Some drawbacks:
I wish it came with better instructions (I had to search for some more info about the product on my own)

The camera isn't very tall (the max shooting area is 13 inches x 10 inches). So if you need to project an entire page at once, you'll sometimes need to prop the camera up on a book or something else
Well, it's time to have a closer look at the V4K. You see, good things do come in small packages, as you can easily hold the doc cam's box in your hand.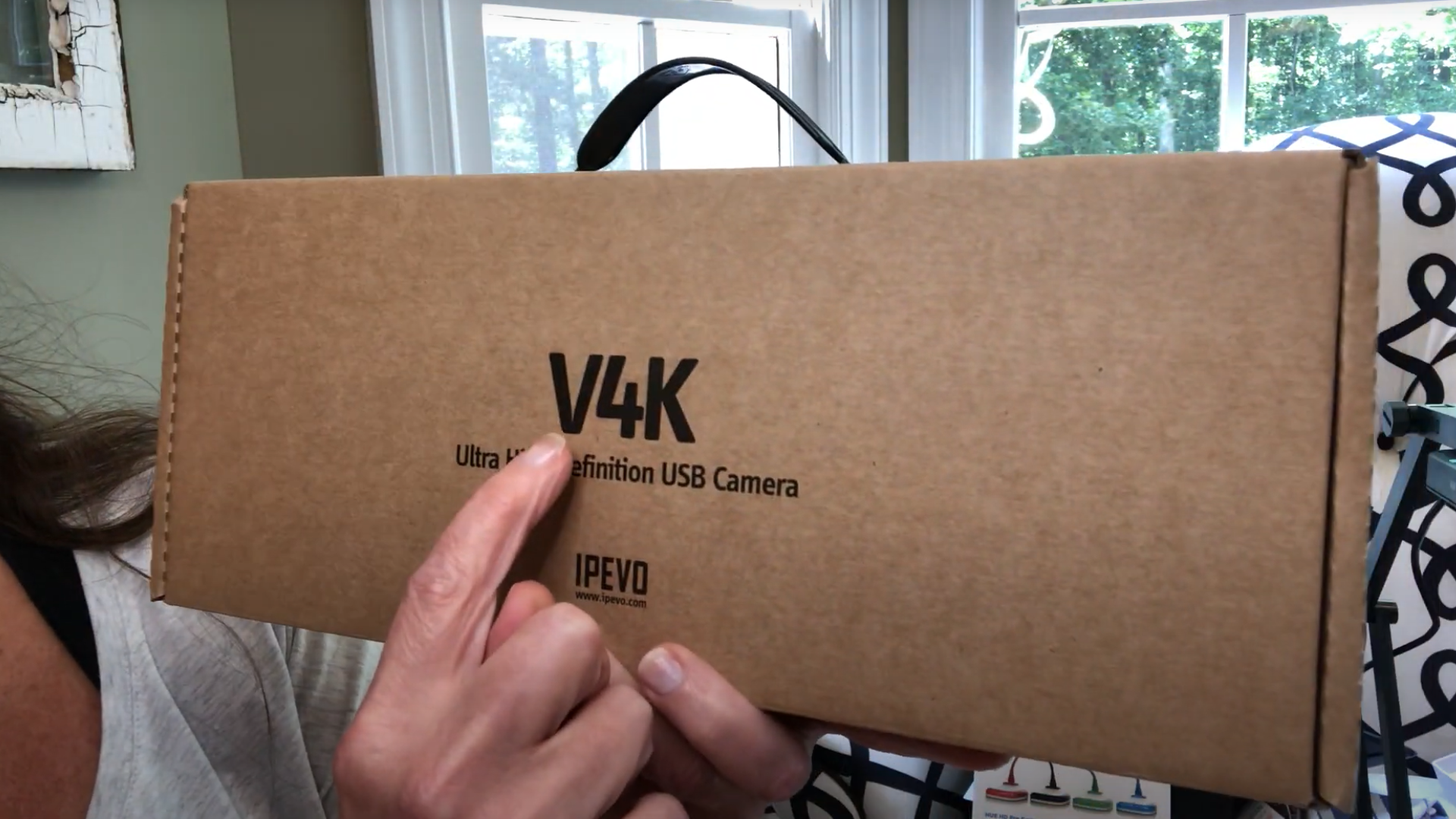 And here is an example of how you can use this camera while teaching remotely (and just the same way in the classroom).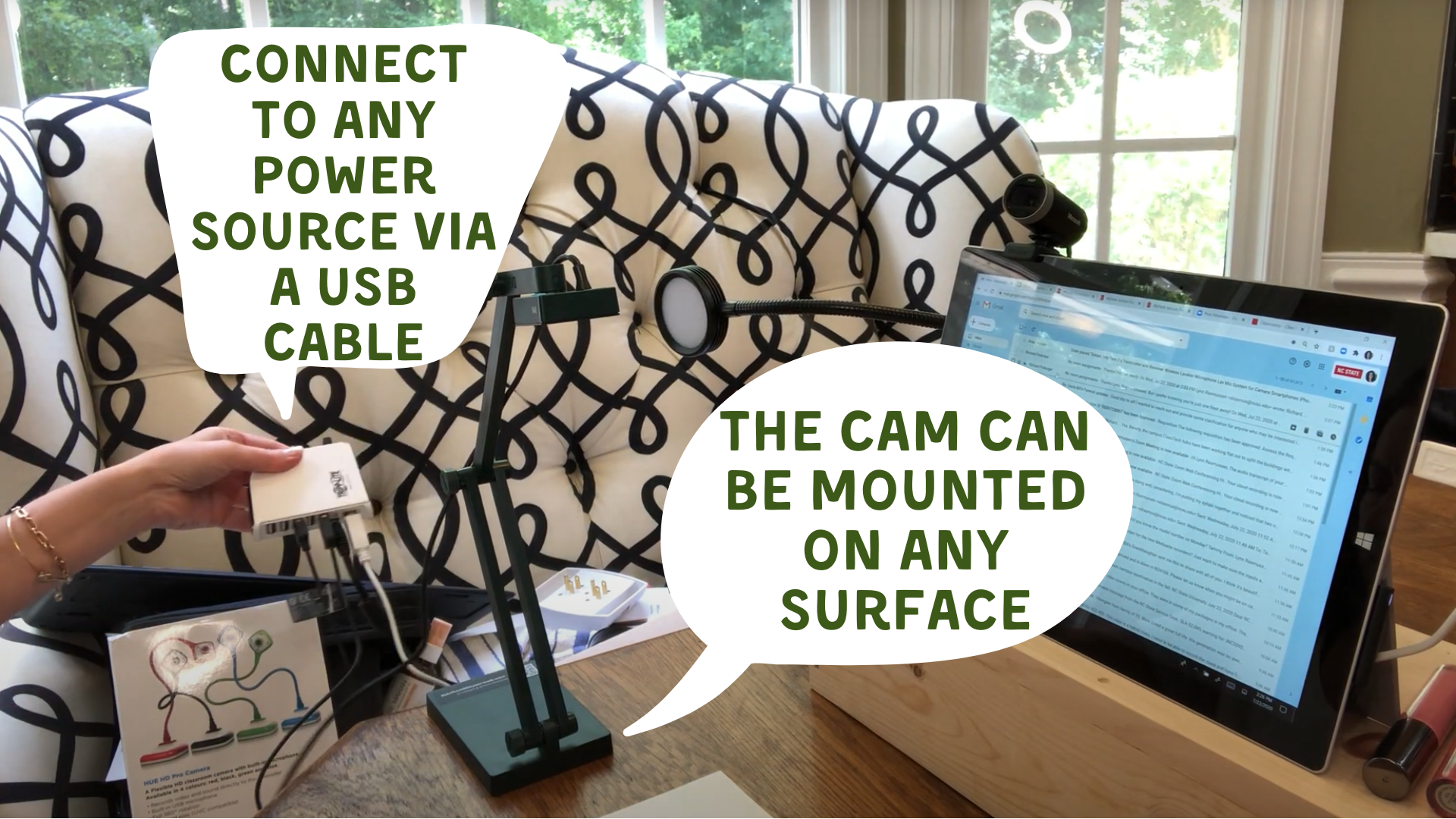 Use it to…
show the structure of plants in Biology lessons

solve different equations and tasks in Math class

work on mistakes together

read together and make it easier to follow the text

give public speeches at conferences or parent-teacher conferences
Summing up, the V4K is a great choice for a teacher. If I have not succeeded in convincing you, perhaps you should watch this video. Here IPEVO Inc describes the functions of the camera and talks about the possibilities of its use. I bet you'll find it useful for remote learning, in-class use, and hybrid setups.
Top Choice for: I recommend you choose this camera if you are into demonstrating or using handouts, as fast focusing speed helps minimize interruptions for frequent switching between different study materials.
Next, I am honored to present you with a device for thrifty ones: you may use this both as a doc cam and a webcam. A great option if your school doesn't provide you with the money to buy equipment…
It's about $20 cheaper than the previous model, so just buy a new bag for yourself.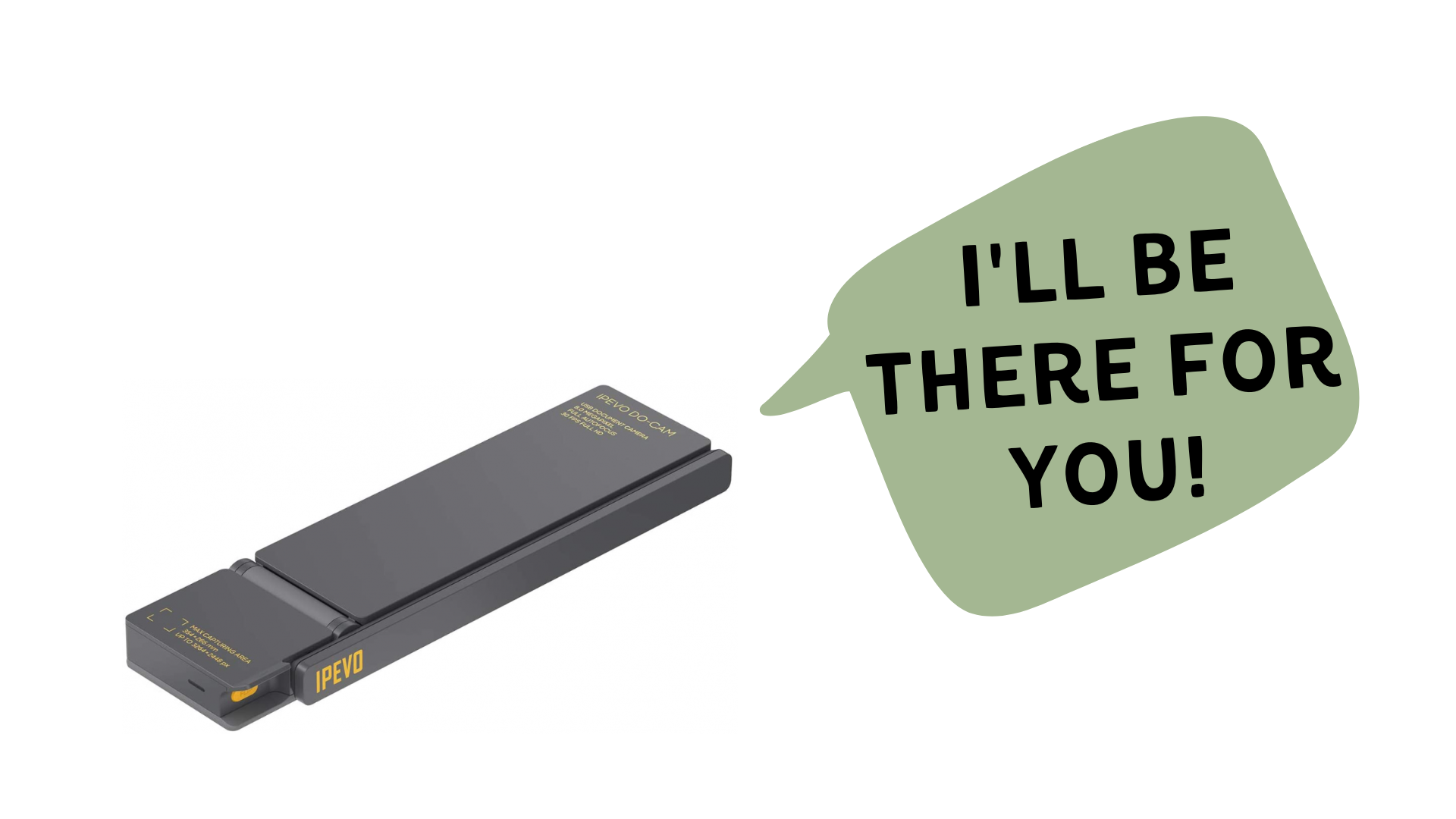 By the way, a friend of mine has this camera. She teaches at several schools at once, so she moves around a lot during her working day. She carries this camera in her purse.
Why I like it:
It's a 2-in-1 device, so you save money.

It's super easy so it will be useful for teachers who have to walk around the school a lot to use any computer.

The IPEVO cam has a modulated robot reader. Place your text under the camera and it will read it for you if you choose so. Convenient for those who are tired of speaking all day long.
And now what I didn't like about this doc cam.
Some drawbacks:    
Focus sometimes starts playing up

, which may be not OK for fast material changes.

It only captures half of an 8.5" x 11" sheet

No built-in light which means there are shadows on most texts/documents
You see, this cam is so tiny you can easily put it in your pocket. 
The gadget is the size of a cosmetic bag or pencil case but weighs only 0.74 lbs (WOW!).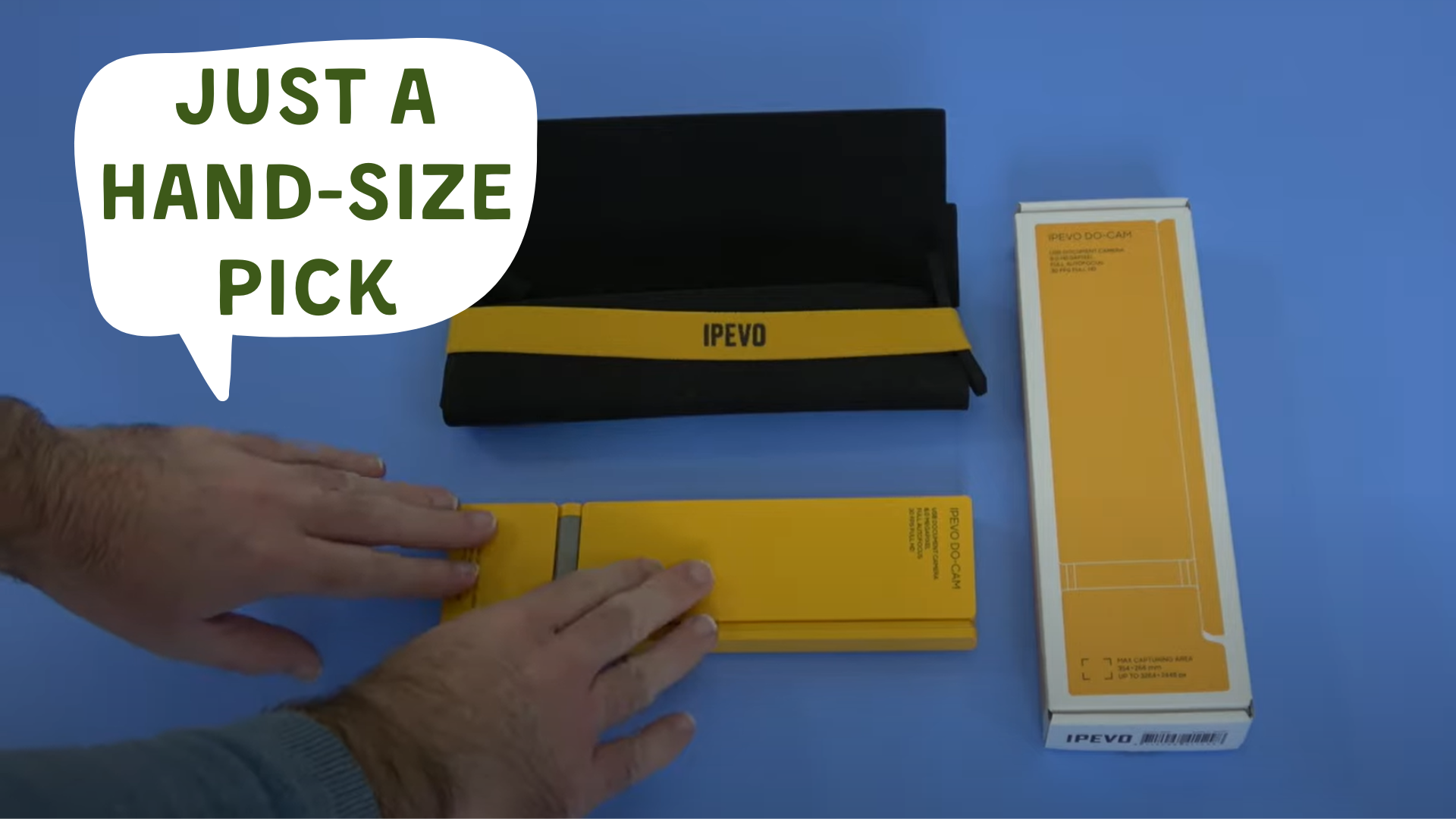 Thanks to the USB cable, the camera connects to almost any device, so you can use it with different PCs and laptops.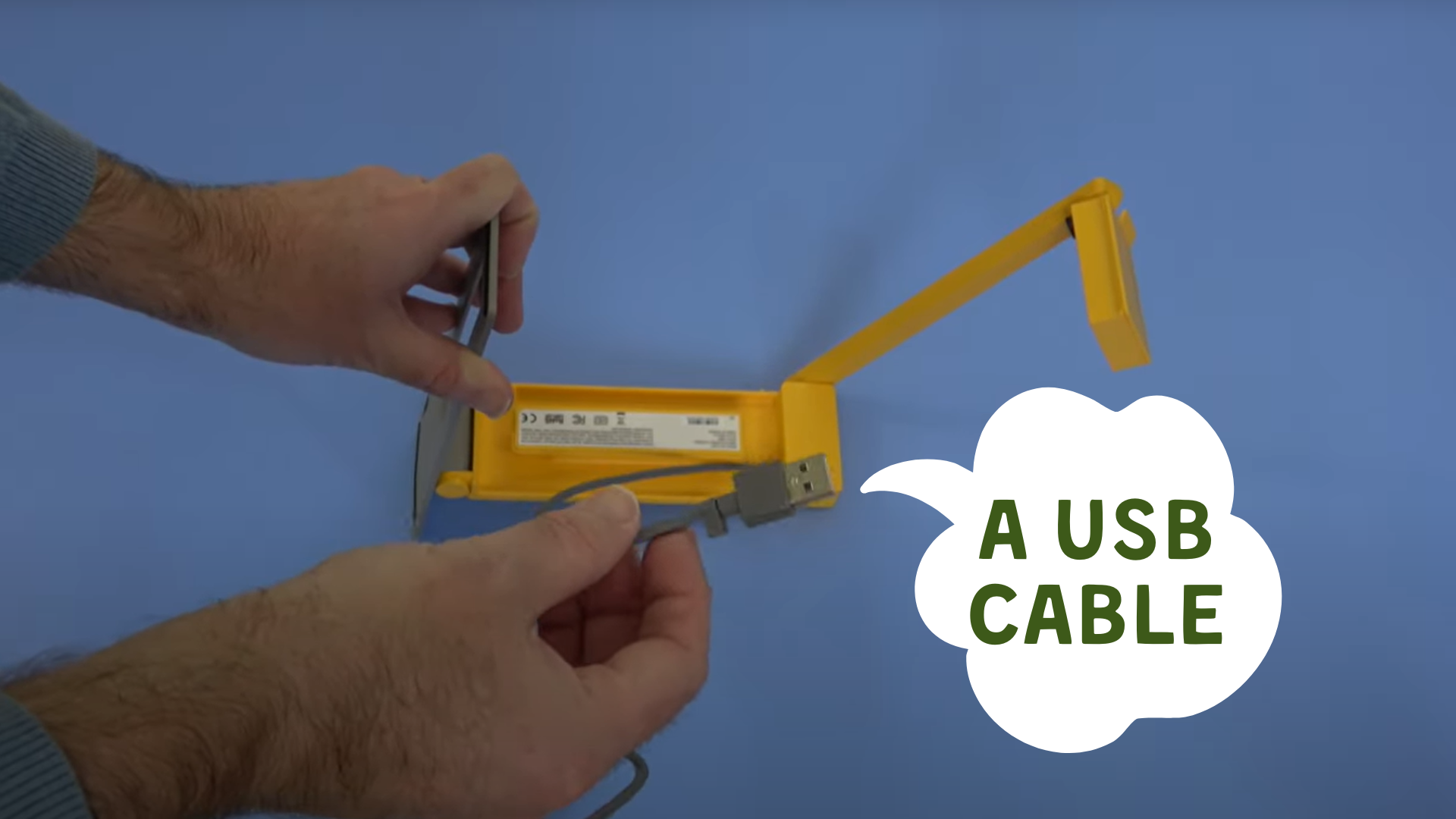 Use it to…
save your money

take it to any trips, conferences, excursions, etc. to present your material

and read the texts aloud in front of the whole class
If you still have any doubts, in this video, you will see how IPEVO DO-CAM can be used effectively in online classrooms. Moreover, in the comments some important questions are answered by the author of the video.
Top Choice for: This document camera is a must-have for substitute or guest teachers, as you can put it almost everywhere and use it when necessary (even unexpectedly).
This next gadget is for those who do not like to bother. If you are not very tech-savvy, this is your perfect choice. And besides, this device is also 2-in-1: you can switch between using it as a webcam or using the overhead view to present documents.
It's a bit more expensive than the previous 2 cameras, but I guess it's worth it!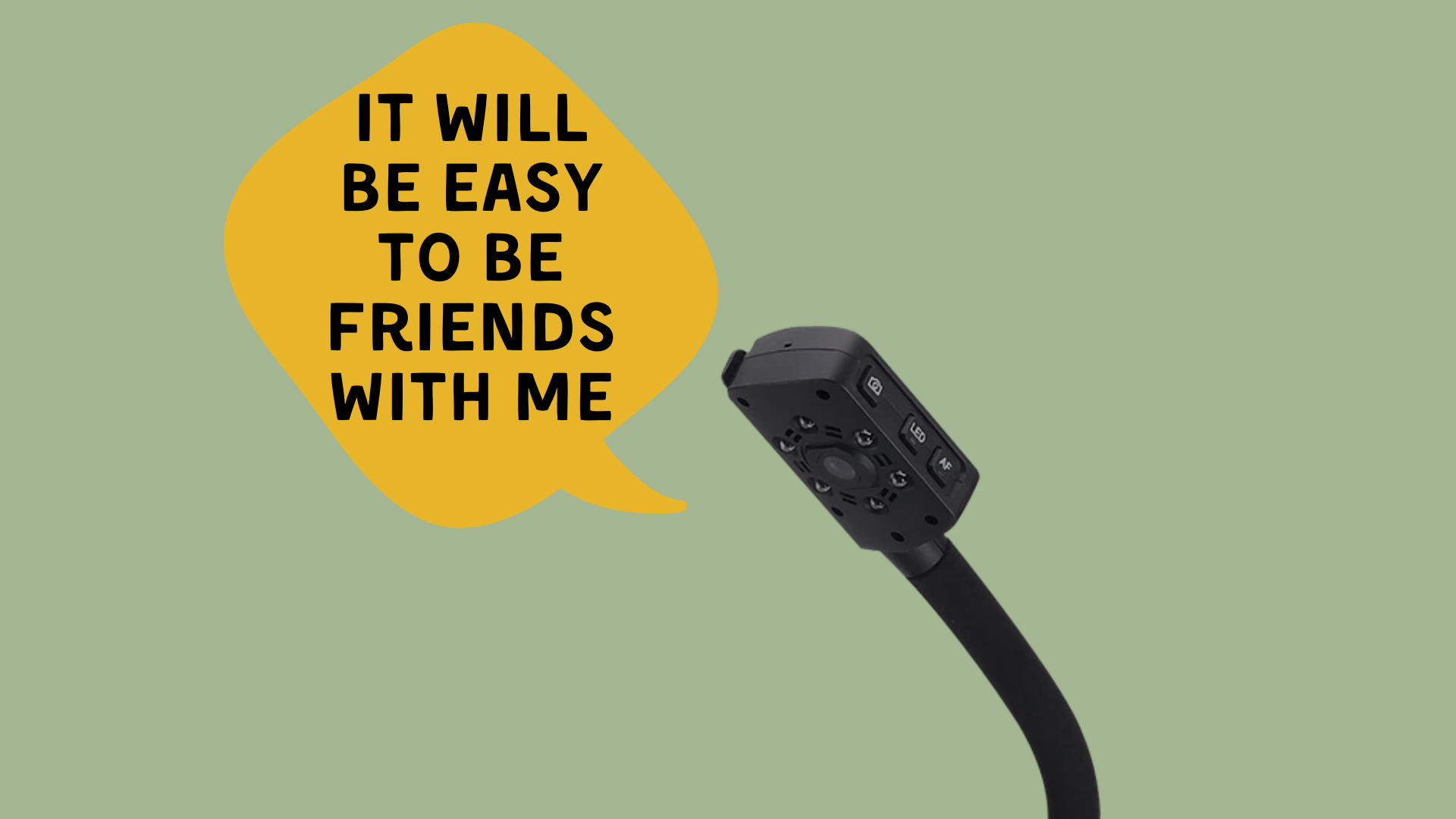 When I go to conferences, I often see my colleagues having this camera. Well, why not? It's a kind of classic among the teacher equipment.
So let's see what makes it so appealing to us teachers.
Why I like it:
Super easy to install and no need to get the school's tech people involved

No drivers are required. Shows up as a standard USB Video device (like any webcam)

The Autofocus feature works great. Put the camera in position and press the AF button once. It automatically focuses, and then keeps that focus until you press it again. This means your hand moving in and out of frame will not cause the autofocus (AF) to hunt and seek and get blurry. Great for turning the pages

The built-in light is helpful, though you could not adjust the intensity on the lamp (sometimes it is too much for shiny textbook pages)
Well, let's come to some unpleasant things about this camera…
Some drawbacks:
Wish it has an adjustable zoom. You can spend time waiting for it to stop moving once you manually adjust it

It has a mini USB port. Not only does this not have USB-C, it doesn't have Micro USB. Because of this, you may need to carry a mini USB cable (in addition to all your iPhone lightning, USB-C, and micro USB cables)

The software came on a CD-ROM/DVD disk. This is sort of obsolete, people just download things now…
Everything folds away into a convenient portable travel package and the images are pretty sharp.
Use it to…
students read along as you read aloud

zoom, write, take pictures, and take videos with this

use with Skype to tutor students online

and show students how to solve a problem step by step with this rather than trying to balance the webcam on a jury-rigged system
In the video below, AVer shows how you can create lessons on the go, as the document camera displays vivid motion at 5MP with 8x Zoom. You can also take advantage of the built-in LED lights, built-in auto focus, and more features.
Top Choice for: I'd recommend it for those who need a simple plug-and-play device. You don't get any fancy features with that, but it does work.
If you love field trips or outdoor classes, then this document camera is definitely for you!
I remember a school in our town purchased these cameras during the Covid-19 times when we needed to keep a social distance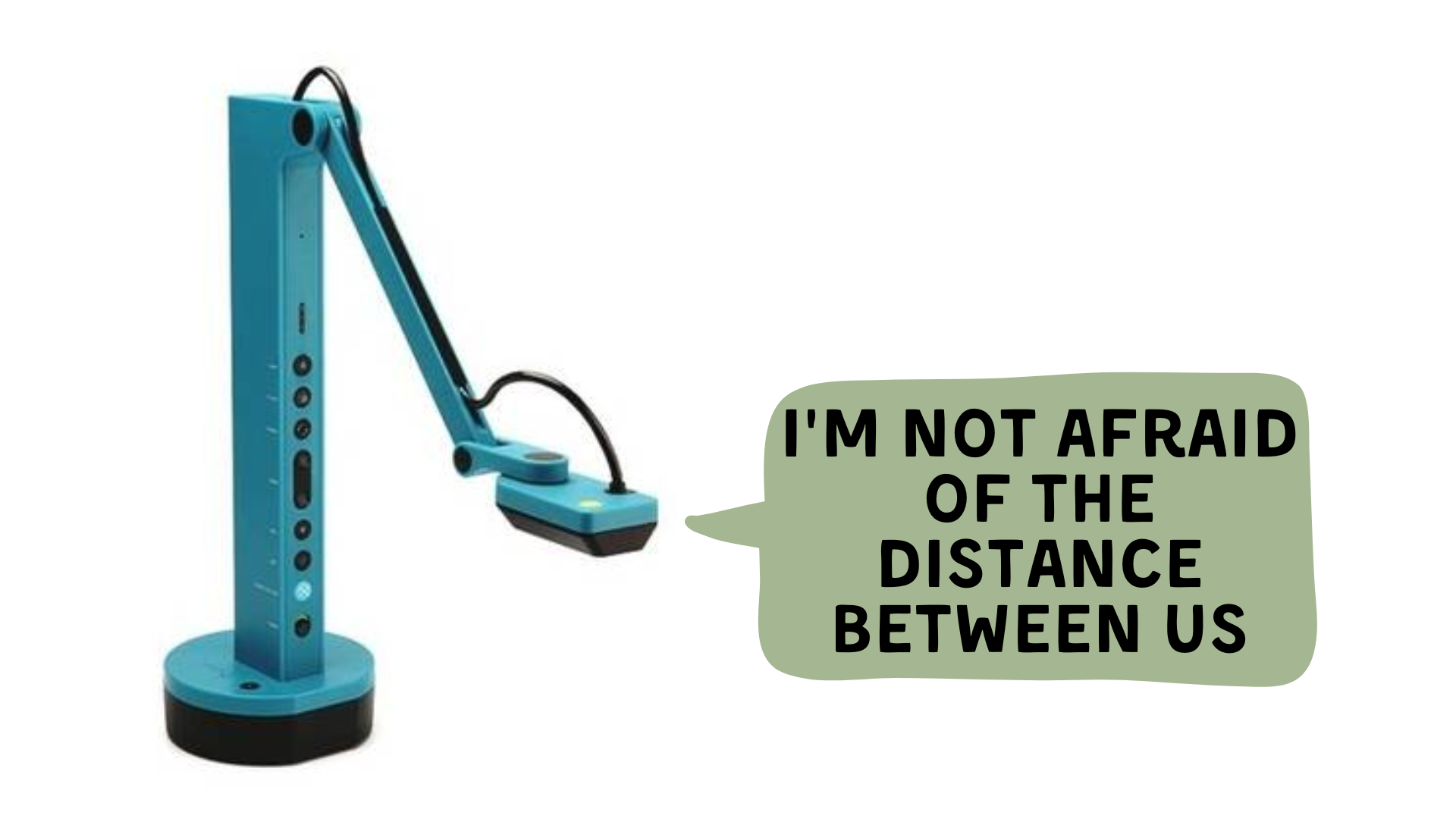 The thing I find GORGEOUS about the IPEVO VZ-X is that it has three types of connection – USB, HDMI, and WiFi. If you're looking to hook VZ-X up directly to a projector, you can use it in its HDMI mode.
You'll need an HDMI cable for connecting to your projector and a 5V/2A USB power adapter for charging. These are not included in the package.
Why I like it:
You may connect VZ-X wirelessly to your computer (Mac/PC/Chromebook), iOS/Android devices (iPad/iPhone/Android Tablet/Android Phone), or Apple TV (4th generation and above) via Wi-Fi and enjoy streaming real-time images from anywhere in the room-all without wires getting in the way.

It has a battery life of 9~12 hours, so it will last you through your entire teaching day.

This cam's sensors allow for fast focusing and improved performance in dimly lit environments. You don't need to search for a well-lit room, any will do

When I left a message for Ipevo about an issue I was having, I thought I'd never get a response back, but within 2 hours I had a response. Great customer service: they answer your messages within 2 hours

It "plugs in" seamlessly to Zoom as a direct feed and there is no lag, great choice for teaching remotely
But is it such a perfection? Let's see…
Some drawbacks:
You cannot use this device wirelessly (2.4 GHz Wi-Fi) if you are using a wireless connection for your computer Internet..

There is no manual or any kind of start-up guide included in the packaging, requiring one to find that information on the Web.

If you're looking at this model for its wirelessness, beware YOU MUST BUY A SEPARATE USB WIFI ADAPTER/ DONGLE. Without one, you lose being able to use this Ipevo wirelessly
Still, there are many ways to connect it to the gadget you need. I personally don't find some troubles with the Wi-Fi connection a huge problem.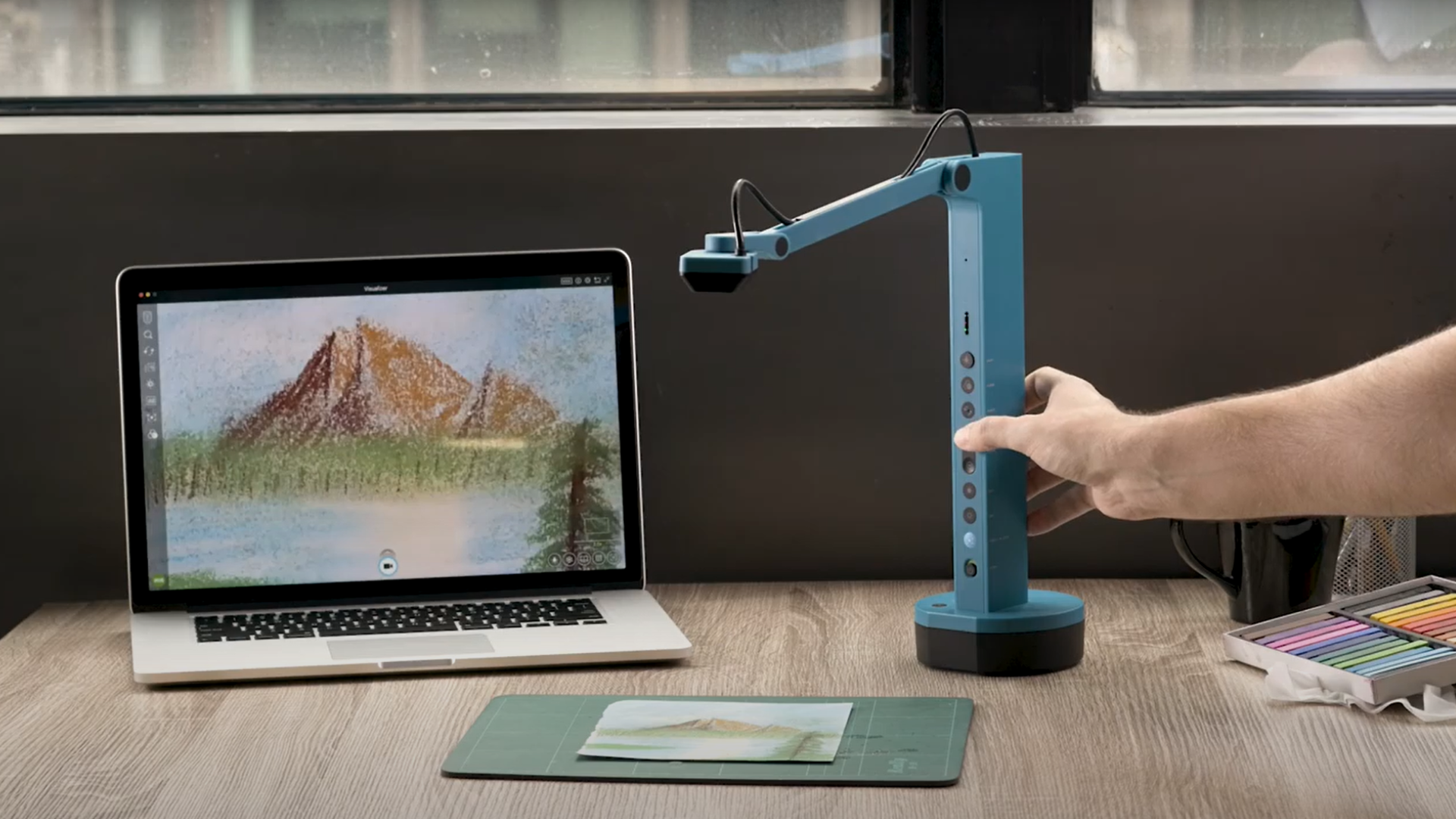 Moreover, cords will help you anyway!
Use it to…
film video lessons. You can film them and save on your laptop.

make various videos of me reading stories to my Kinders. The videos come out clearly, the voice does as well.

bring lessons outside and I enjoy not having to worry about cords and limitations.

use of props to highlight product features in a real three-dimensional format/display. This simulates what you would do in class by bringing an example of a product in to discuss/debate various product features.
Below you'll find a video where Mathsaurus talks about how he has used the VZ-X (and the VZ-R in the past) for teaching, what he thinks of this product and what the key differences are between the two models.
Top Choice for: Teacheres who are fond of outdoor classes and field trips as it has Wi-Fi.
5. THUSTAR 2-in-1
If you're looking for a cost-effective portable doc cam to support home-working, you've found it! The camera is pretty simple, I can not list a lot of any outstanding features, but for its price it works great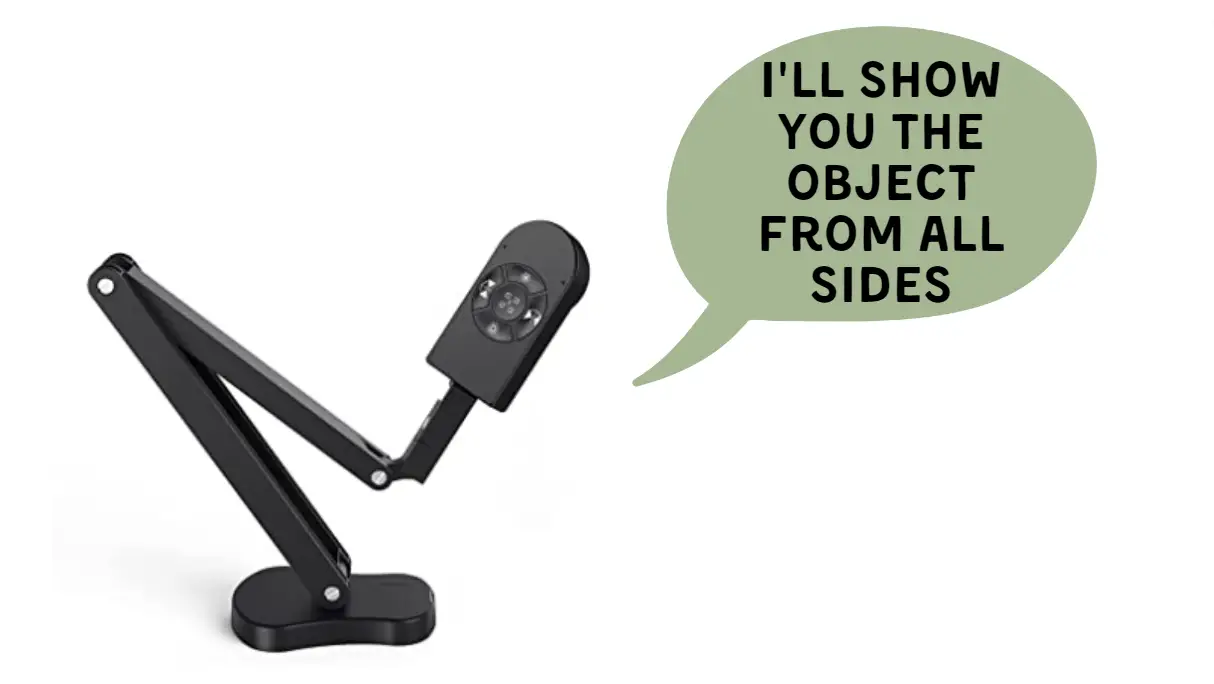 I got this cam for my office, too. Quite a nice device, nothing extra. 
Except, probably, one thing…
Why I like it:
You can project your physical desktop when teaching, just choose "Share screen > Advanced > Content from 2nd Cameras". That's it!

It is high enough to display a whole page or book, so you don't need to move the papers while demonstrating them

It is also possible to almost completely lower the arm to its lowest setting and still have a focused image. That is perfect for showing physical objects up close

The thing I like the most is that there are mirrors with left/right and up/down buttons. Great for showing 3D models!
Well, now let's talk about the unpleasant…?
Some drawbacks:
Connection to the PC is a bit tricky

This document camera does not have the function of a speaker, it only has the function of the microphone
To sum up, this cam is the thing. Below Ryno Bones proves this thinking it's a great camera for its price.
Use it to…
seeing insects or up close at Biology lessons to make children learn everything with the help of visibility

sharing craft projects and 3D objects with the class to make the process of creating more detailed
Top Choice for: I recommend it for teachers whose subjects implement showing 3D figures or objects (Biology, Science, Physics, etc.)
See how the THUSTAR 2-in-1 can be easily connected to any laptop or PC. Our favorite type of cable — USB — will help you.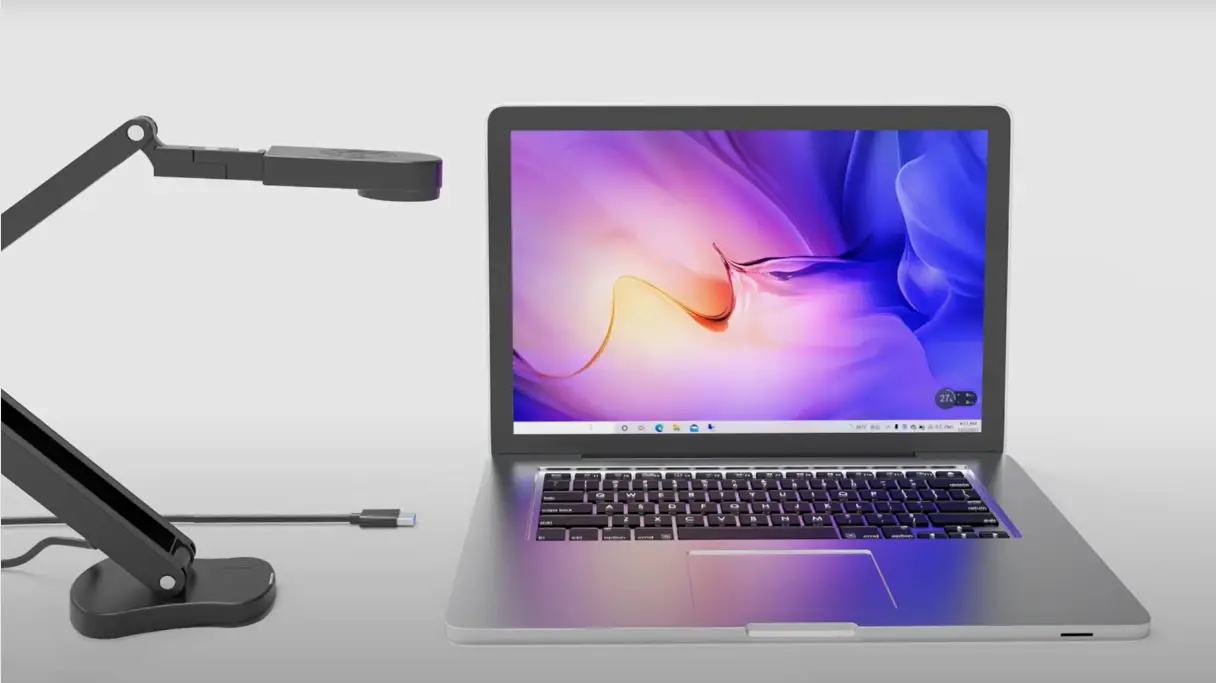 6. THUSTAND HD USB
Hard to believe, but it's even CHEAPER than the previous one…
The device is applicable to Windows PCS, Macs, and Chromebooks, automatically installs drivers when the device is plugged in, compatible with Tiktok, Google Meet, Skyp-Microsoft Teams, Zoom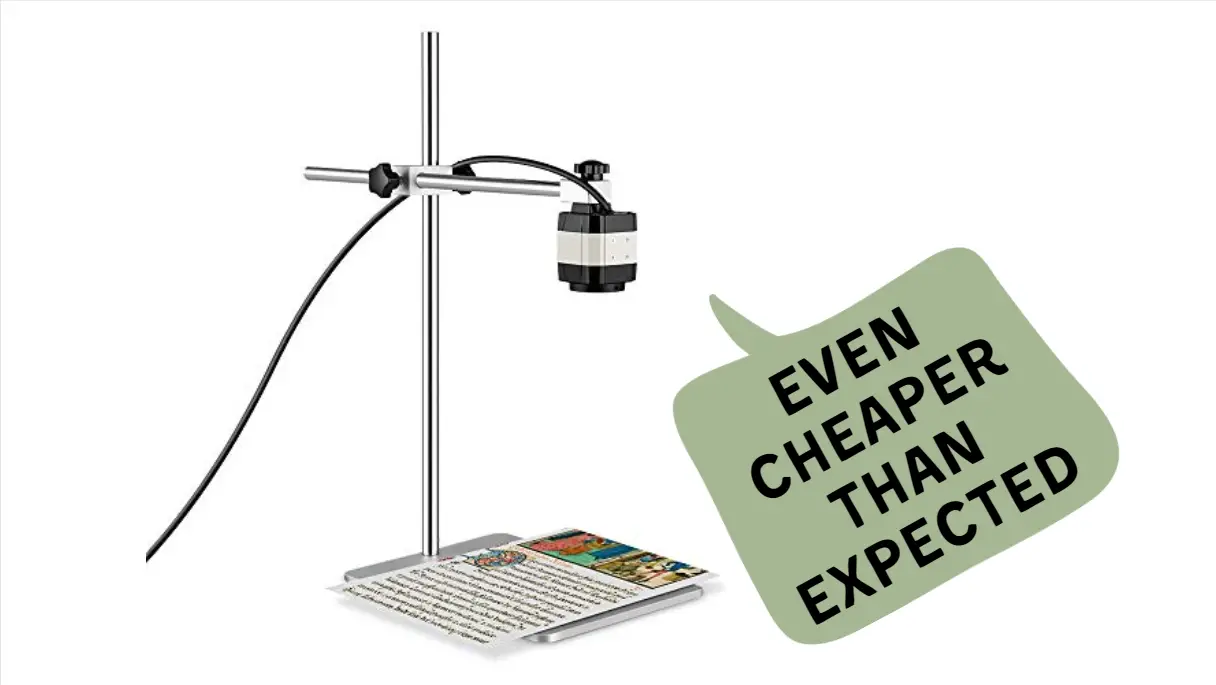 Guess it's everything a modern teacher needs (but maybe I'm just not spoiled enough, LOL).
Why I like it:
It's a price inexpensive option (especially when it's coming out of your pocket) 

It easily connects to the edge of a desk, which is great if your working place is not so large

Works well with software that allows you to show both your face and the document you are showing

It stands steady on a small base, so it doesn't take up a lot of space on my desk
But before ordering this camera, first carefully examine the negative aspects.
Some drawbacks:
You have to turn the lens in order to focus  (I wanted it to auto-focus)

When used for FaceTime on a Mac computer, the image is awfully laggy

There may be an issue with the volume which I realized was my computer picking up the volume so I would recommend using a microphone to pick up the best volume
This nice man in the video review unboxes and sets up the doc cam I've described above. Quite an informative video, I highly recommend you watch it.
Use it to…
conduct Zoom parent-teacher conferences as the autofocus and picture quality of students' work would be great. Parents would also be thrilled to see what their child was doing in the classroom

demonstrate something on flat service like laid on the table
The good thing is that this doc cam has built-in dual silicon microphones, which can reduce noise and improve sound quality. Especially cool for teaching online.
Top Choice for: I recommend this camera to teachers who pay for the equipment out of their own pockets because it is inexpensive and does the job.
I guess the INSWAN INS-2 may really surprise you.
Why?
Well, firstly, it has a 13 Megapixel camera, while almost all the cams above have 8 Megapixels. Secondly, the software is super easy to set up, just do it one time and forget it forever.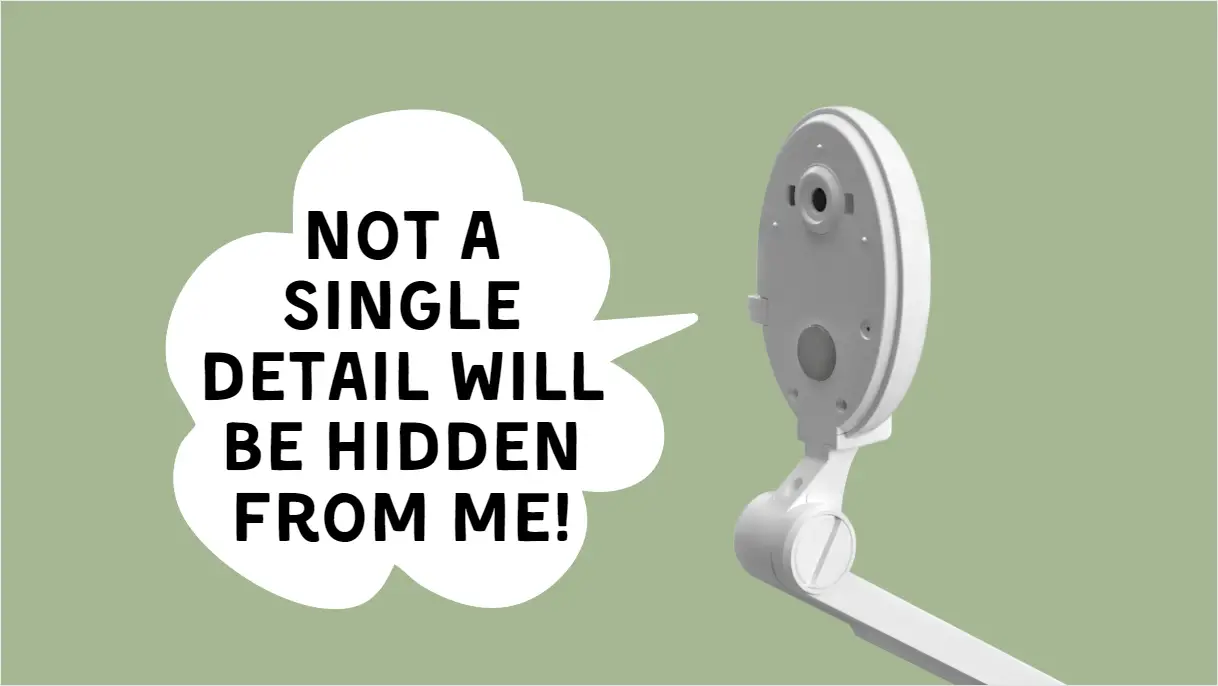 AND…you know, it's one of the most popular document cameras on the market.
I often come across it in reviews of other teachers or see it in classrooms when I visit other schools. Well, it's unlikely that everyone would choose a bad camera, so let's look at it in more detail.
Why I like it:
The camera quality is fantastic for showing close-up details — one of the best on the market. You will be able to demonstrate 4K Ultra High Definition images on any size screen, including wall projectors.
Bundled Documate software opens up whole new possibilities for using digital zoom, image annotation, hue adjustment, image rotation, video recording, snapshot, and dozens of other features to fill your teaching presentations and communications with life.
It has a built-in light, so the images are clear even in dark rooms. Convenient for winter when it's getting dark early? You can also adjust the brightness to reduce glare.
And now I will spoil your first impression of this model a little and tell you about its shortcomings.
Some drawbacks:
The auto focus just needs a little help but not to the point of being annoying
The technical support is a bit slow (they answer sometimes within 5 days)
The actual cam only has the ability to project an image. There is no "shutter" button that allows you to "take a picture"
Another review by Ryno Bones. In his opinion, with all the updates in the software over the past year, the OCR functionality really coming along in the future.
Use it to…
show students things that are hard to scan or play a game you have at home
present tiny objects' details at, for example, Biology lessons
tutoring via Zoom: all you have to do is plug it in, and it's ready to go
Personally, what I find awesome about this model are easy-access buttons on the device head. They'll help you to control autofocus, dual-mode switch, brightness(+), brightness(-), and lamp, ensuring easy use with any webinar software package.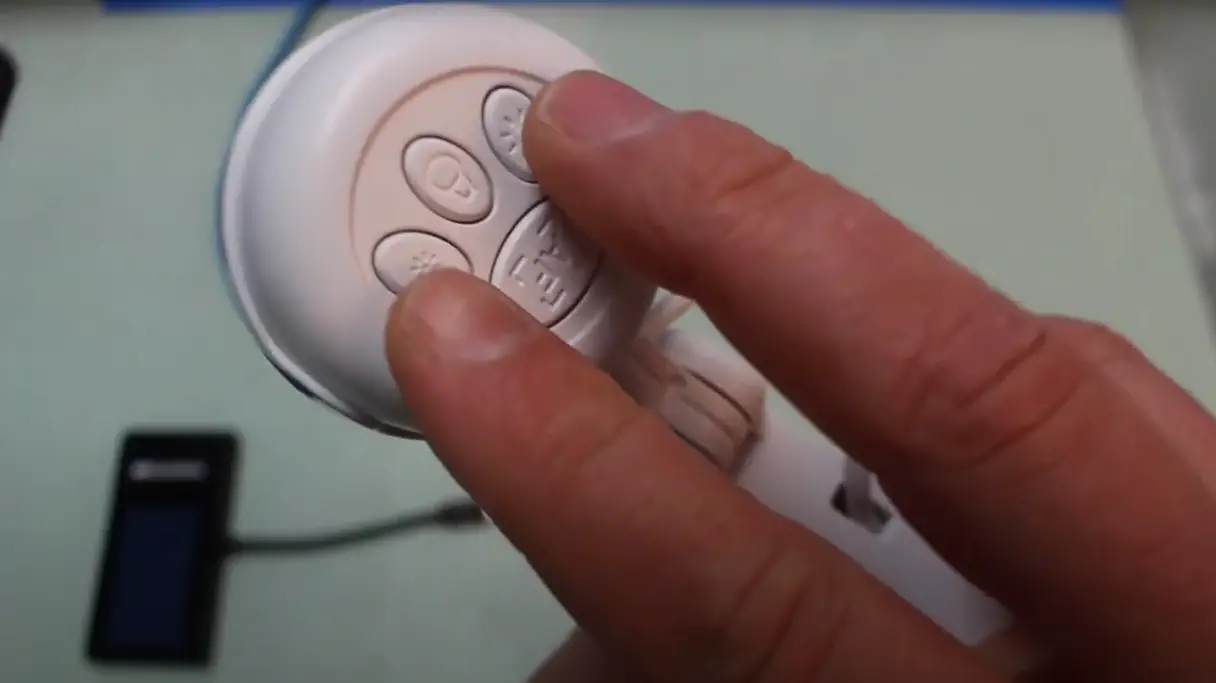 Top Choice for: I recommend you choose this doc cam if you are into showing each detail to your students.
The next model is an award-winning device that allows teachers to make their teaching routine much easier. It's a kind of magic, huh? No, it's the HUE HD Pro doc cam.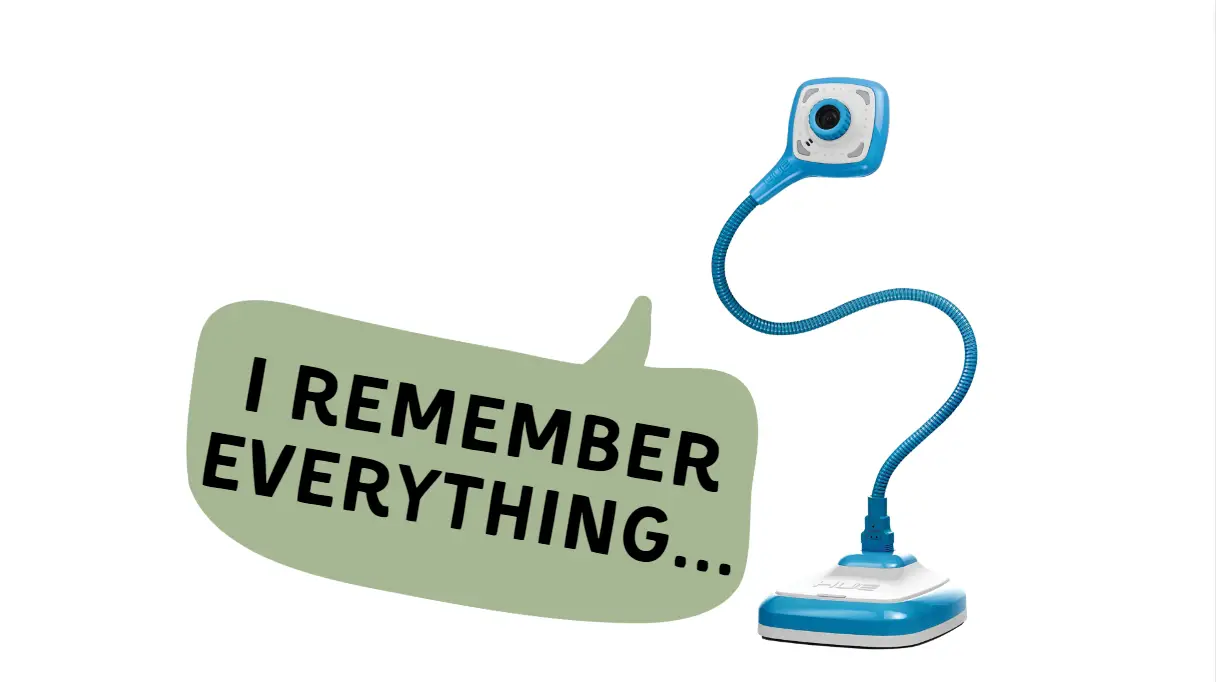 I do admire the fact that using this cam you can freely move it around during a presentation without needing to adjust any settings on your computer. Say YES to flexibility!
But that's not all, there are still many reasons to love this gadget (we'll talk about this below).
Why I like it:
You can f

lip the camera feed horizontally and vertically. Great for reading aloud together, as the book's shapes are pretty different.

The HUE's software includes a perpetual single-user license for installation on multiple devices. So you may freely use it in the classroom and at home without any difficulties.
adjust the cam on its stem to the middle of my monitor, so I am looking directly at my audience instead of slightly below the audience.
It has a recording function, so you can record a video and push it to your virtual students a day before virtual class.
Did you think I would only praise this camera? Ha! You're wrong, I'll always find something to find fault with!
Some drawbacks:
The HUE Intuition software is only compatible with Windows and macOS.
When used as a webcam, it may white out your face or hands, or change the colors of your skin or the background
You can be struggled with the base, meaning you have to wrap your hand around the base and gooseneck to write anything
Kelly Pfeiffer of Go Interactive Training reviews the Hue HD Pro Document Camera including two different ways to connect the document camera to your computer. This video offers demonstrations of the easy-to-position snake arm, the LED light, and the focus dial. Kelly offers tips for where to purchase the Hue HD Pro Document Camera.
Use it to…
take snapshots

record audio and video and use them for many years

annotate live video and images with text, drawings and shapes

teach from the seat without going to the board all the time
Just one more thing before finishing.
If you are unable to download the HUE software, no worries. Any software that is designed to work with a USB camera should work using HUE as its video input source. You will be able to use all the camera's functions as well as any extra features that the software you are using may offer.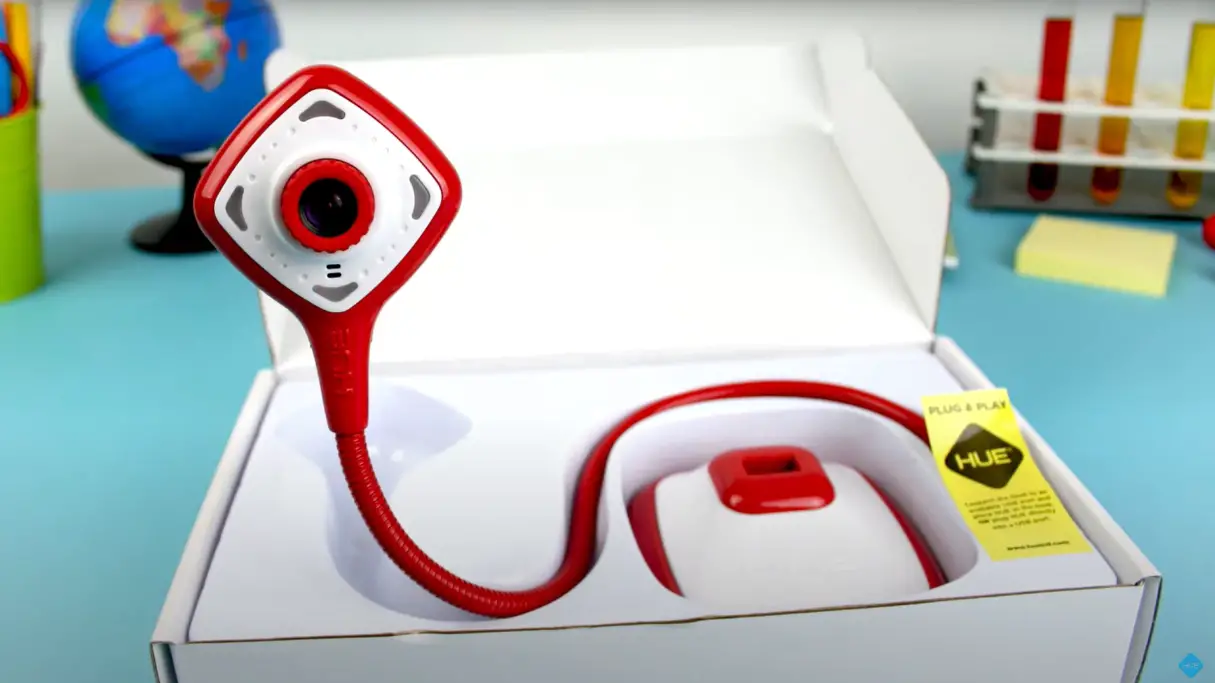 Just use a USB cable and go!
Top Choice for: If you don't like the routine of preparing for lessons from year to year, this document camera will help you capture your lectures for a long time so that you can use them again and again.
And last but not least… a 3-in-1 device: a doc cam, a web cam, and a visualizer. But does its diversity make it such a good model? Let's check it out together.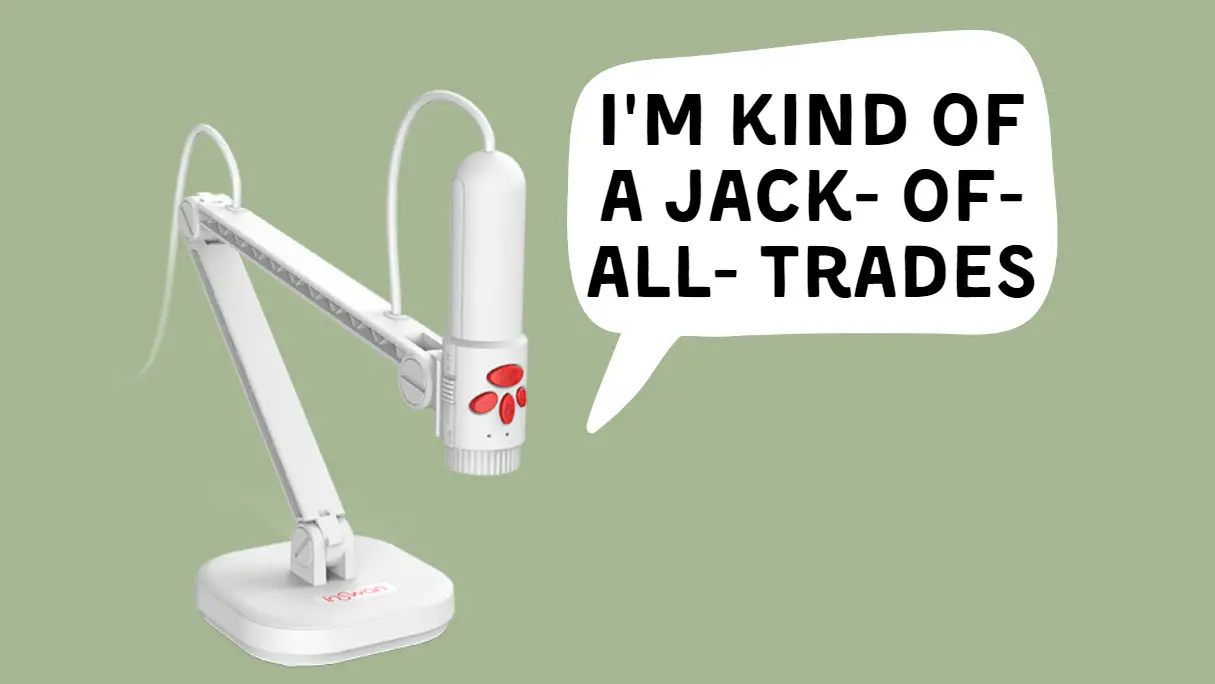 You may use this camera and microphone instead of your usual setup. It will perform beautifully.
Even the microphone itself can be bigger than this whole unit but not necessary as you'll come through just fine with the pin-hole microphone on this little camera unit.
Why I like it:
The 3-in-1 product. No words needed
The built-in stereo microphone can be used for web conferencing for online teaching

While demonstrating, y can take pictures of objects and save them to your laptop. Great for memorizing the material

It may replace your old scanner so you'll get back with a large amount of desk
Imagine, even this miracle of technology has drawbacks! True, they are insignificant, but still.
Some drawbacks:
When using the software of Wyzant, it may be challenging to adjust camera rotation
Focus time while switching cameras in Zoom is a bit long
If you don't have a sound speaker in your computer to hear then this cam doesn't work for you.
I can't stop sharing Ryno's videos… He's got so many ideas for using it. Though it's another sponsored video. I wouldn't 100% trust him and just have a closer look at the cam.
Use it to…
scan your documents without bulky special devices
correct students' mistakes on the go as they work
teach online and demonstrate your face and the screen at the same time
record and save video lectures, which will be useful to you in your future work
Before I finish my review, I want to show you how you can do markup with this camera.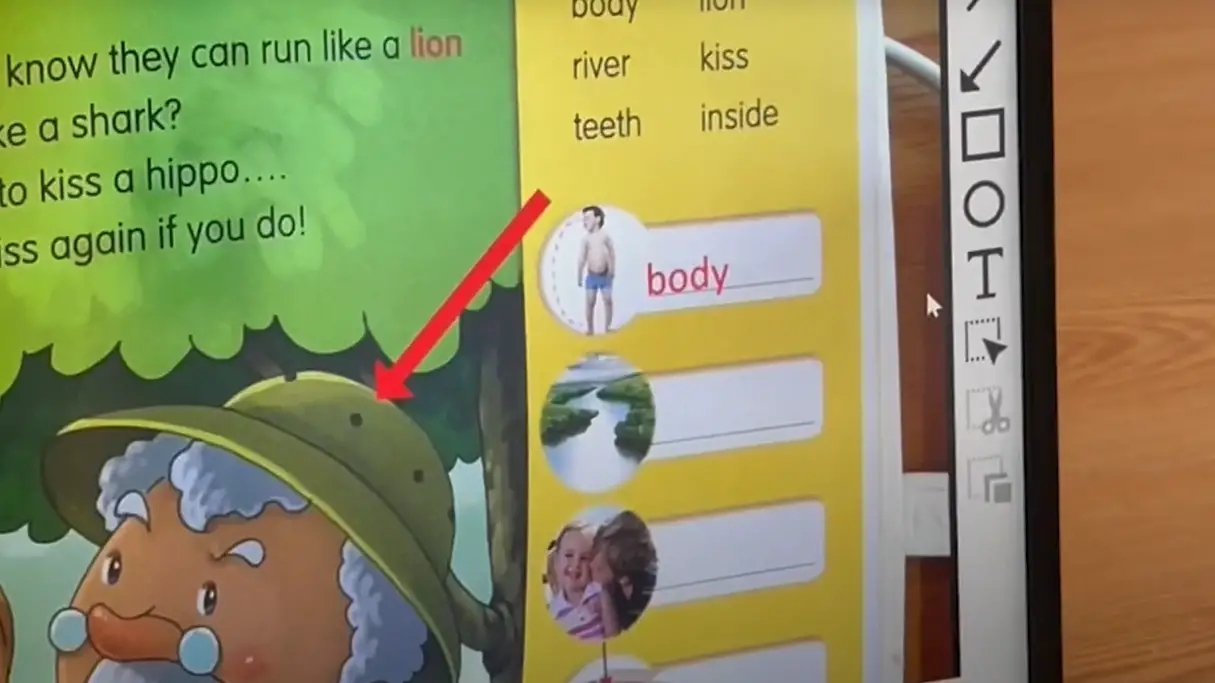 Top Choice for: I recommend buying this doc cam for those teachers who need to do simultaneous real-time markup while demonstrating. For example, Math and English teachers
Well, I hope you found your dream camera among my nine reviews. If yes, let me know in the comments which one you chose and why.
And after you have chosen a document camera that works best for you, check out GorillaPhysics' YouTube video. This video goes over the process of teaching online with this device, which is beneficial to all teachers.
Now, I will tell you about a few other products that are worth taking a look at.
You May Also Need
There are always other products that you can purchase to ensure that you provide the awesome possible teaching experience for your students. I have looked up several different items and have decided to include three of them for you to take a look at. Each of these items is perfect for accompanying your brand-new document camera.
The following are three different must-have tools that will go perfectly with your doc cam:
1. XP-PEN StarG640 6×4 Inch Ultrathin Tablet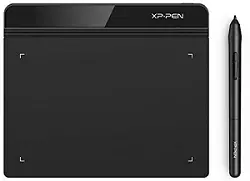 This tablet is an excellent tool for digital painting, drawing, online teaching, photo editing, sketching, remote work, and so much work. This is a must-have tool that will accompany your document camera well.
It is compatible with Microsoft Word, PowerPoint, Zoom, OneNote, Adobe Photoshop, and more.
2. Audio-Visual Magnetic Dry-Erase Board Set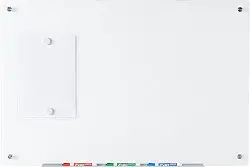 This dry-erase board set is perfect for writing and drawing with dry-erase markers. You can write anything you wish and use a document camera to magnify your drawings. You can also buy several of these dry-erase boards for your students to use to copy anything that you display on it. After each use, they are easy to clean with a swipe.
3. USB C to Ethernet Adapter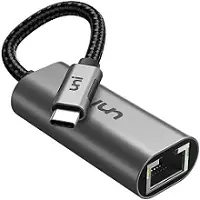 This adapter allows users to access connection speeds up to 1Gbps. It ensures that the connection is reliable even when wireless connectivity is inconsistent.
This device is small, compact, and easy to take on the go. It is a convenient plug-and-play device that is easy to begin using and connects to the internet quickly.
If you have heard about interactive whiteboards and smartboards and are curious to know the difference, I briefly explain the differences between each in this article. By reading this, it will help you determine which one fits you, your students, and your classroom.
Useful Resources
Conclusion
I hope this article helps you determine the doc cams for teachers. By taking the time to evaluate the 9 products on my list, you are bound to find one or two that are perfect for you and your needs. Whether you are in need of it for the classroom or an online educational setting, these unique devices often come in handy. Once you begin using this neat device and integrating it into your lessons, I guarantee that you will never want to go back to not using one.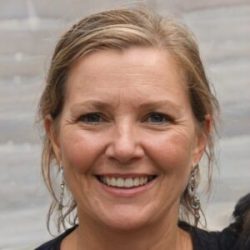 Latest posts by Simona Johnes
(see all)