With technology on the rise, I decided to find vocabulary games online for my students to have fun playing and learn the meaning of different words. Physical games are still very entertaining, but children tend to love playing online games on their computers, laptops, or tablets. One of the main reasons why online games are beneficial is that "they offer a huge amount of fun, enjoyment, teamwork, collaboration, and imaginative adventure for children."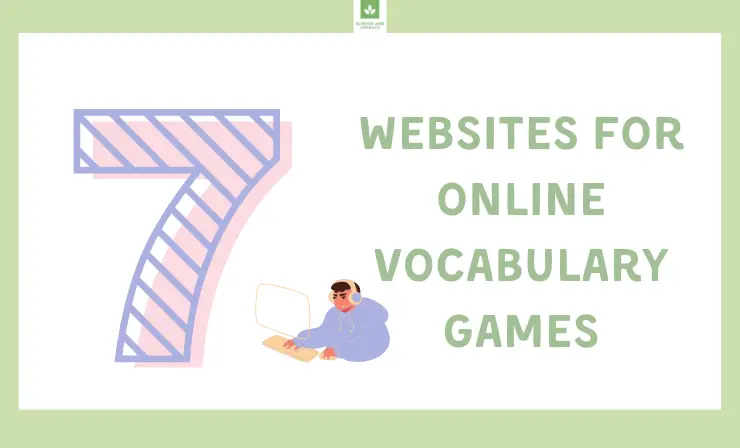 Therefore, I began hunting for the best online vocabulary games to allow my students to play whenever I need a moment to grade homework, figure out what I am going to teach next, or simply to keep them busy for a few minutes each day. It has made a huge difference in my classroom, and I enjoy finding out what new words my students have learned after each session.
With that being said, I have decided to share a few of my favorite websites for vocabulary games that seem to be big hits in my classroom in hopes that other teachers or parents may find them useful.
After reading this article, you will learn about:
You can watch this video below. It contains a btief retelling of the article.
Here's a list of the best resources for playing online vocabulary games!
My List of 7 Websites for Online Vocabulary Games
Website
Why choose it
1. Knoword →

It allows you to customize and manage the vocabulary games Add time limits, share assignments in Google Classroom
Export assignment submissions
Create assignments and packs, and more.

2. Vocabulary Spelling City →

 It is committed to helping children, educators, parents, and school systems.
The goal of this site is to assist children in learning and developing knowledge for words and their meanings.

3. Vocabulary.com →

You should choose vocabulary.com because it is one of the simplest sites on this list.
You can give your students a list of words, and they can type them into this website to find out their meanings.
There are a variety of different games that can be played for endless amounts of fun.

4. Free Rice →

This is an easy and fun platform for students who are learning what different words mean.
It will keep them busy while you are doing something else.

5. PBS Kids →

 It is a very entertaining website.
Children love this site, and there are different types of games they can choose from.
There are matching games, nature games, music games, art games, and more.

6. Games to Learn English →

It is colorful, fun, and very easy to use.
Teachers can help students choose the type of vocabulary words they would like them to focus on as well as their grade level, and they will have hours of fun at their desks.

7. Learn English by British Council →

It is a site that is dedicated to ensuring that students learn and understand different vocabulary words.
Let's take a closer look at each of them.
1. Knoword — study sets for every subject
 Knoword Price: Basic version is free and Pro version is $45.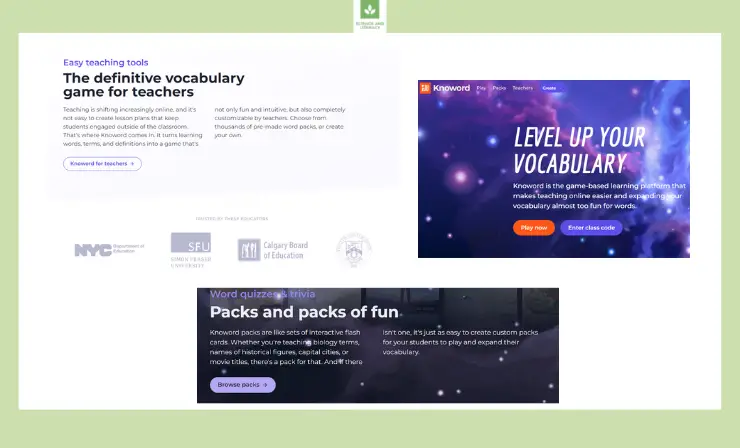 Knoword is a website that allows teachers to customize vocabulary words that they want their students to learn. Every word, definition, or term will be transformed into a game for children to have fun, use their thinking skills, and learn new words and their meanings. You can create your own vocabulary games online using this site, or you can choose from over a thousand pre-made games.
Best For: Knoword is best for teachers and parents who are looking for a game-based platform that will help children learn different vocabulary words while having fun.
 Vocabulary Spelling City Price: Basic version is free. Premium version costs, but you must email Spelling City to find out the price.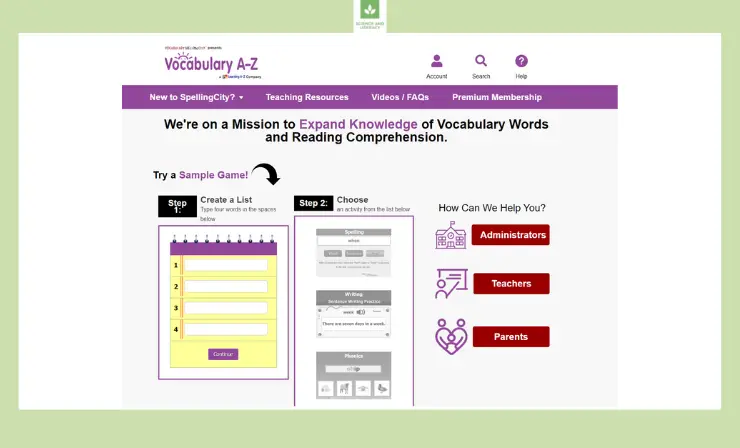 Vocabulary Spelling City is a website with a mission to help children expand their knowledge of vocabulary words, which helps them read and understand valuable information. This website has given children a 21.5 percent increase in reading comprehension for those who already speak English. By using this site, you will have access to over 40 different spelling activities and phonic games that will keep children engaged at all times.
Best For: Vocabulary Spelling City is best for teachers and parents who are looking for online vocabulary games for students of all ages.
3. Vocabulary.com — immersive learning for 25 languages
Vocabulary.com Price: It is free to sign up for vocabulary.com.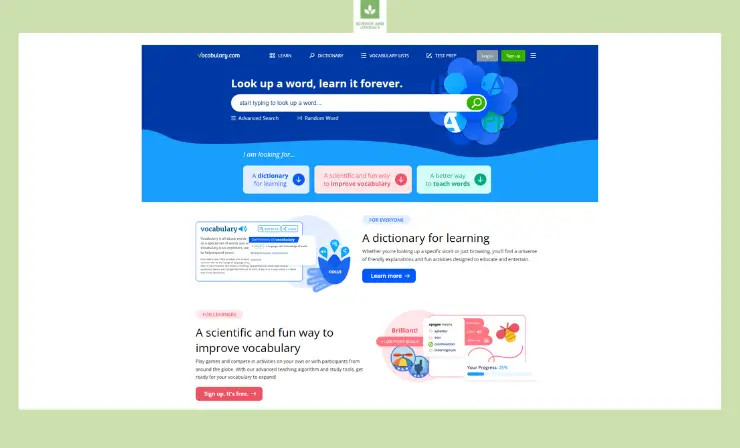 Vocabulary.com is a fun platform where students can easily type in a vocabulary word to find out its meaning. There is also a game option which you can sign up for to access various vocabulary games and activities.
Best For: Vocabulary.com is best for teachers who need a few minutes to themselves and need a way to keep their students preoccupied with an activity involving vocabulary words.
4. Free Rice — competition in language skills with people from all over the world
Free Rice Price: Free Rice is completely free.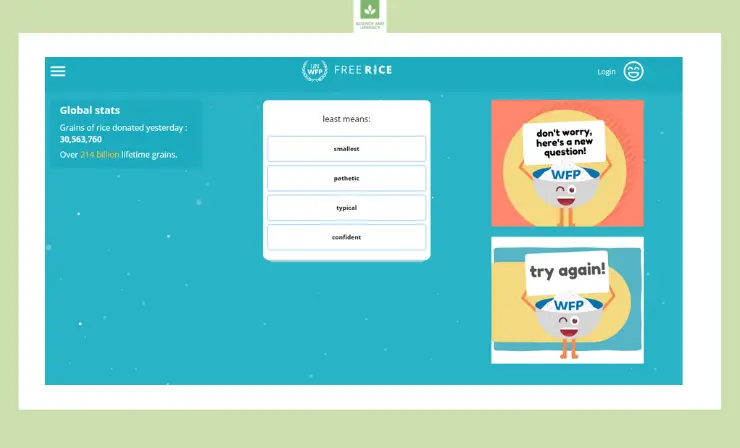 Free Rice is an easy learning tool for students learning about different vocabulary words. As soon as they are on the website, they will be met with a word and multiple-choice answers on what the word means. It is a simple and fun game that will keep children entertained for a while.
Best For: Free Rice is best for teachers who need a site to keep their students entertained and busy while they focus on something else for a few minutes. It will be fun for students, but it is not meant to keep students occupied for a very long time.
5. PBS Kids —  long story games
 PBS Kids is completely free.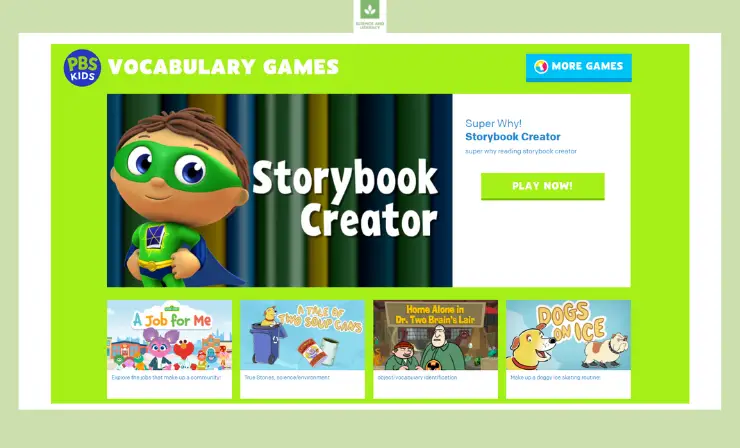 PBS Kids offers many different games for students to access when learning vocabulary words. This site is very engaging, informative, and will bring loads of fun to your classroom.
Best For: PBS Kids is best for teachers who need to entertain their students for long periods of time. These games are very engaging and will expand your students' vocabulary knowledge quickly.
6. Games to Learn English — resource that language learners can use independently
Games to Learn English Price: Games to Learn English is completely free.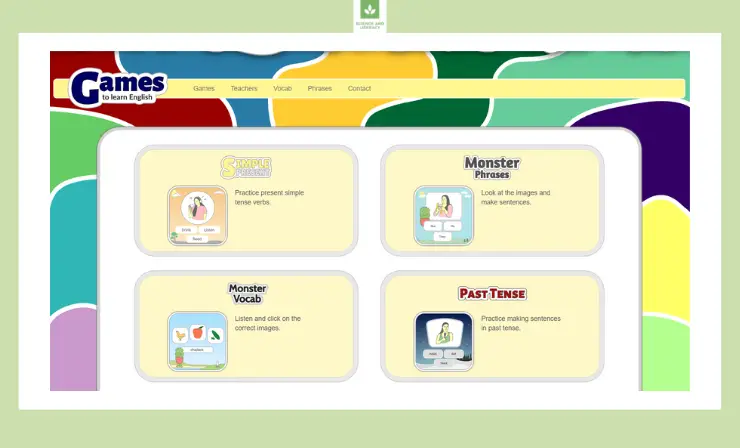 Games to Learn English is a wonderful tool that allows you to pick what grade level you are in and what type of vocabulary words you would like to learn. It is an easy site to navigate and goes up to grade level 8
Best For: Games to Learn English is best for teachers who would like their students to learn different types of vocabulary words. For example, this website teaches them weather words, phrasal verbs, conditional sentences, food words, and more.
7. Learn English by British Council — high-quality courses and resources all designed for adult learners
 Learn English Price: The games on the site are free, but the courses costs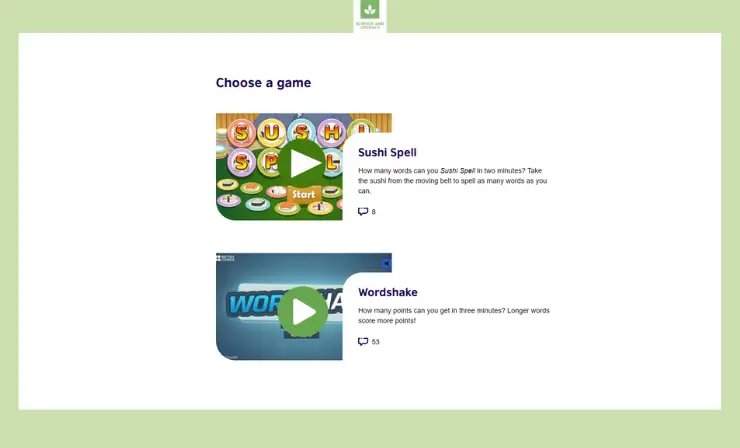 Learn English is a website that focuses on teaching students different vocabulary words, whether they are young (5 to 12) or older (13 to 17). They have a couple free games that students can play, such as Sushi Spell and Wordshake.
Best For: LearnEnglish is best for teachers who need to keep their students interested for a couple minutes. They can use this site to encourage their students to play the vocabulary games for a short amount of time.
Here's an example how my colleagues use online games during clasess.
Year 4 enjoyed their French learning today. They watched Madam Lester's video about 'Little Red Riding Hood' and played interactive online games to consolidate their new vocabulary. #learning @lingototSarah pic.twitter.com/fsp7IOmogM

— Manor Park Primary Academy (@ManorParkSchSM1) January 12, 2021
If you are wondering if online gaming can be educational, check out this Ted Talk that took place several years ago. It is a short video with a lot of interesting information. By watching the video, you will learn the educational, social, and communication benefits of online gaming.
Worksheets are also known to keep your students busy while you focus on other obligations. To make this easier on you, consider using a special software that will create worksheets for you. I wrote about these different types of software in this article.
7 Requirements for Vocabulary Games According to the School Age
There are a few important requirements that educators and parents should pay attention to when choosing online games for children in their classrooms or at home. I will list each below.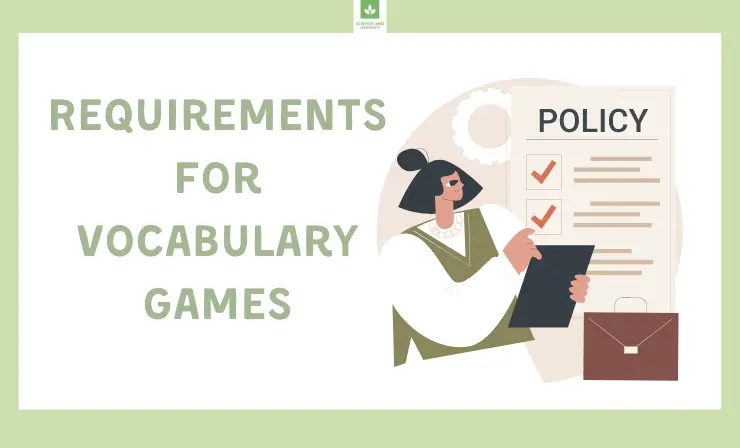 Find out what types of games your students or children enjoy and make sure they are age appropriate.
Determine how long your students or children should play games and see if the sites you are using allow time limits.
Make sure that students cannot spend extra money on the gaming websites. If so, they could cause a costly bill.
Determine if you want your students to play web-based games or flash games.
If you choose multi-player games, make sure your students or children are not being bullied/bullying other players or sharing inappropriate information.
When you set up accounts, make sure that you link your own email address so you can see what your students/children are doing.
Ensure that the games your students are playing encourage creativity, are fun for them, and improve their thinking and social skills.
There are many advantages when it comes to online video games. In fact, these games are known to make you smarter. To learn more about this, consider watching ChetChat's YouTube video below.
Whether you are an in-person educator or a distance learning educator, both can benefit from giving children time to play online games. With the demands of teaching always increasing, teachers need time to focus on other duties from time to time.
Therefore, allowing your students to play online games will give you this set time to do the things that you otherwise may not be able to do. To further assist you, take a look at my other articles on classroom management software programs here and distance learning software here. Depending on what type of teacher you are, you may find them to be worth your time as you may be able to get help managing your classroom or making virtual teaching easier.
Useful Recourses
Conclusion
I hope this article helped you find the best vocabulary games online. Each of the gaming resources listed in this article are excellent choices that will bring smiles, laughs, and entertainment to your classroom. Your students will have so much fun using their imaginations that they will not even realize they are learning valuable information. After the end of each session, your students will be happy and motivated, and you will feel satisfied with the results. Good luck and happy teaching!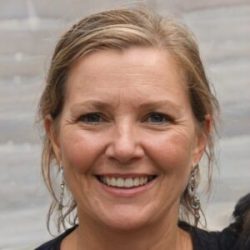 Latest posts by Simona Johnes
(see all)