"School is not about transmitting information. Kids can get any information they want. The trick is to motivate them to want to get the right information and then give them a choice about how to get that information."

Phil Schlechty, Founder, Schlechty Center
Since I first entered the teaching profession 20 years ago, I've noticed that although students haven't changed much, the challenges and distractions they face have.
Additional roadblocks that are put into place as societal mores and priorities evolve affect teachers as much as the students in their care.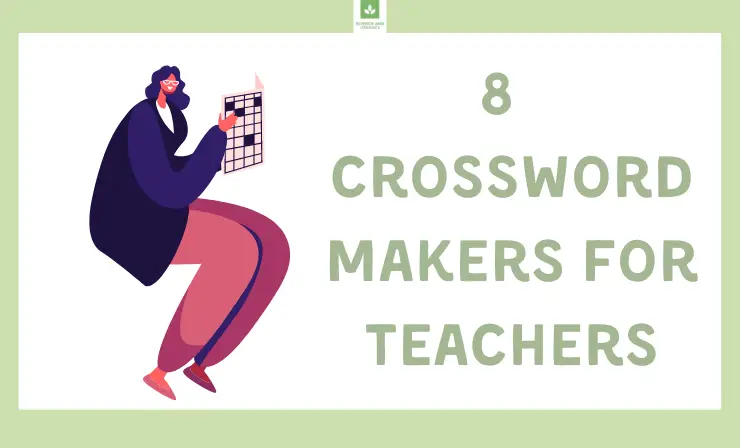 One perpetual challenge is finding ways to keep students engaged and tuned in to learning. An effective tool that works with virtually any subject matter, learning style, or grade level is crossword puzzles.
Before you panic and think "I don't have the time or the ability to make crossword puzzles", relax. I've got you covered with a selection of teachers' crossword maker apps that you can use online.
By the time you've finished reading this article, you'll know about:
Crossword makers for teachers by
In fact, you'll be positively sold on the benefits of using crossword puzzles as a teaching tool. This video will provide further context about the benefits and use cases for crossword puzzles as a learning aid.
The benefits of gamifying schoolwork are immeasurable. After all, play is how children learn to make sense of the world around them from the earliest age.
I'd like to save you the time and frustration of searching the internet for the best puzzle generating technology. There's a ton of software out there, and few of us have the leisure of sifting through app after app.
Here's a list of the best 8 Crossword Makers.
My List of 8 Crossword Makers for Teachers
Tool
Why choose it
1. The Teacher's Corner →

This app is very easy to use and generates puzzles in about a minute once they're set up. Results are also very customizable.
The "Quick Add" feature is great, too. You just copy/paste your text into the interface and click to create.

2. Super Teacher Worksheets →

This puzzle generator is pretty basic and easy to use. It's also free, but you must register if you want to save your work.
The company is known for it's wide range of online, printable worksheets on a variety of subjects.

3. Education.com →

Teachers can create themed puzzles through a gallery of seasonal and holiday frames. These are simple but creative frames, some of which are decorated with images to celebrate different holidays, sports, seasons, etc.

4. Criss-Cross →

It's free to use, and you can have a puzzle generated in a matter of minutes.
You can also use it to make other types of puzzles, such as crisscrosses and math puzzles.
Customizing the final product is easy. Simply check the box if you would like the clues to appear at the bottom.

5. Crossword Labs →

There are over one million of them available on school subjects, general interest, and trending/popular topics.
It's also easily accessible, with shareable URLs and the ability to solve puzzles online or print them out.
The app can be used on any type of device.

6. Tools for Education →

This app offers some customization features, including several fonts.
You can also opt to use words or images for clues.

7. My Crossword Maker →

The platform will cost you a little money each month, but they go out of their way to make it worth the cost.
In addition to the puzzle maker, you'll also have access to live support, an extensive knowledge base, and networking with other teachers.

8. ABCYa! Crossword Puzzle Maker →

The app is free to use, and you don't need to create an account or provide any information to use it.
You can also use it in several different ways, including printouts, PDF files, or online puzzle fun.
Let's examine each of them in more detail.
1. The Teacher's Corner — free worksheets, lesson plans, bulletin boards and other free educational activities
Brought to you by the team at The Teacher's Corner, this crossword generator features an easy to use interface and provides two ways to create your puzzle. Simply add your word list and clues into the form, and then click the green button to generate.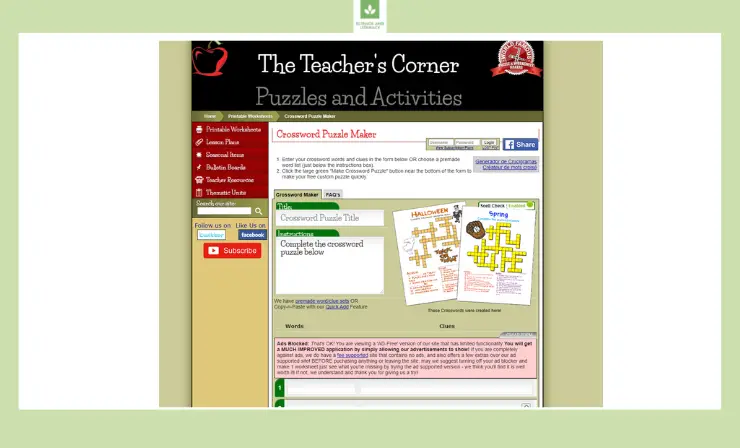 There's also an option to choose from premade word lists by subject and grade level. This video from the company will provide you with some useful tips and tricks for creating your first crossword puzzle.
This app is best for: Quick and easy puzzle generation.
Most children have a smartphone or at least a tablet. Since the Super Teacher puzzles can be solved online or printed out, kids can work on their crosswords from a mobile device in the car between activities, on the way home from school, or even when they're on a break from school.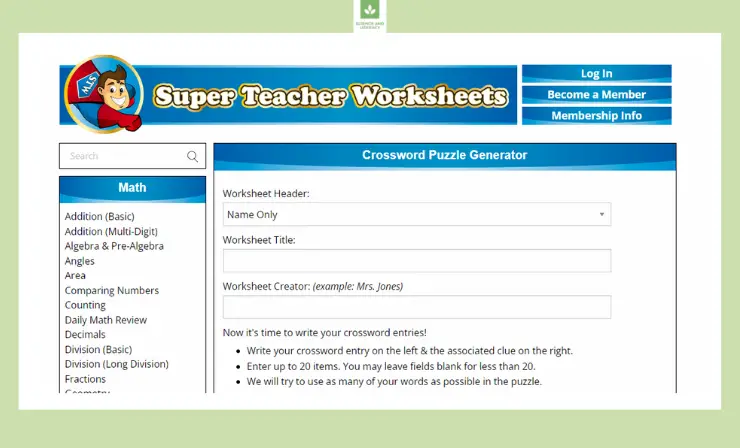 The Super Teacher puzzle maker has a function that prevents accidental creation of offensive words, incorrect spellings, and random word creation.
This app is best for: Lower grade levels and younger students.
3. Education.com — comprehensive library of learning activities for K-8 students
This puzzle maker from Education.com offers another basic, no-frills crossword maker. It features a clean interface that you can type into directly or copy/paste your word list and clues.
It allows longer word lists than Super Teacher Worksheets, but advises users to try to keep it under 50 words.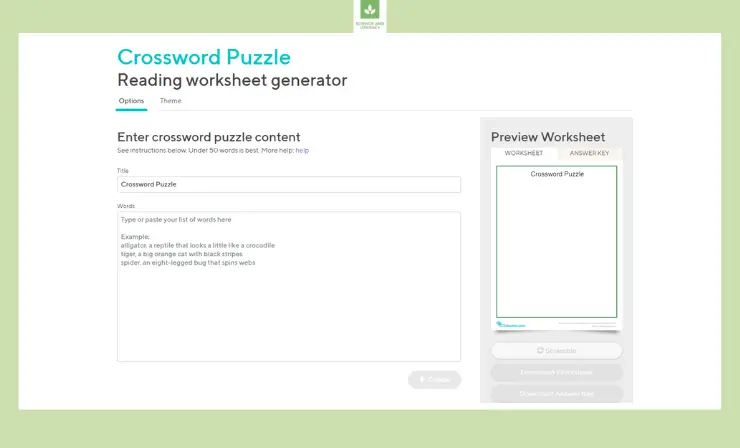 This free platform allows you to preview your puzzle before you print, and it auto-generates an answer key. The website offers many other worksheet styles, so you can generate a variety of educational materials in one platform
This app is best for: Fast, easy puzzles that can be printed out and worked in the classroom or at home.
4. Criss-Cross — customized word search, criss-cross, math puzzles
This puzzle maker is brought to you by the folks at Discovery Education. The format is similar to the one used by Teacher's Corner, and you have some flexibility in terms of length.
Titles can be up to 49 characters, and the clue form field provides room for up to 3,000 total words and spaces. You can type them directly into the field or copy/paste a premade list from your files.
Crosswords made with this online puzzle creator are great for teaching children at various grade levels and those with learning abilities. Puzzles can be made easier for younger grades or those who need extra help.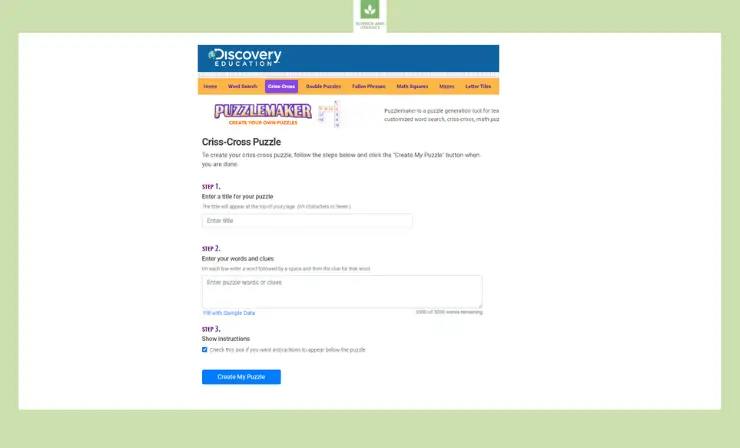 The same puzzle creator can be deployed as kids advance in their education. It won't auto-generate word lists, so you'll have to prepare them yourself.
This app is best for: All ages and skill levels. Use it for making fast, printable crossword puzzles on a range of subjects.
This website does one thing and does it well: it generates custom crosswords. Create your own or select from their large database of pre-made puzzles. It's completely free, and you don't need an account to use it. Crossword Labs also has a selection of pre-made crossword puzzles that you can search by topic.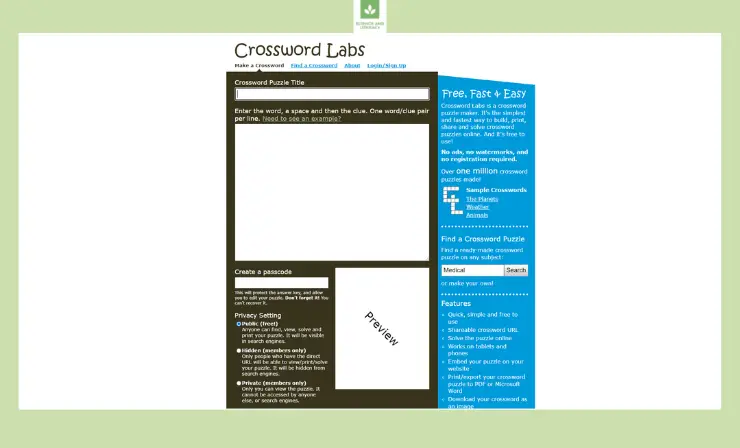 This app is best for: Students of all ages and teachers who need a little help coming up with word lists or topics of interest. If you need to create a puzzle on the fly, the pre-made crosswords are ready to go.
6. Tools for Educators — choose from thousand of images for crosswords
Among the online offerings from Tools for Educators is their crossword puzzle generator. The interface is clean and uncluttered.
Individual fields allow you to simply input words and clues. Then, just press the "Get crossword" button at the bottom to generate a puzzle with up to 20 words.
Each crossword is license-free for limited (no more than 50% of your teaching materials), non-commercial use. You won't have to search for image clues, either. They provide an online library of thousands of images to browse.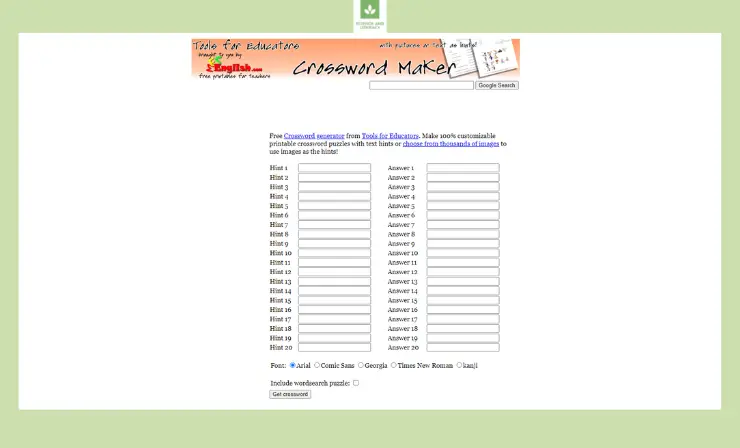 There's also an option to double-dip the puzzle fun by creating a word search puzzle from your word list at the same time. Just check the box before you hit "Get crossword".
This app is best for: Teachers with younger students and students with learning disabilities or language barriers who need visual clues.
7. My Crossword Maker — print crosswords from different computers
Another website dedicated exclusively to crossword puzzle generation, My Crossword Maker comes with a quite a few bells and whistles. You'll also benefit from tons of functionality.
You can preview your puzzle directly below the grid, customize the layout while you create, and print from different computers. You even have the option to save your puzzle and store it on their site for availability to other educators.
Puzzles with this level of customization offer several advantages. They can even help a child unwind and improve their mental health.
Are the kids home struggling with anxiety and Stress? Check out this article for 7 helpful activities to help them get through.https://t.co/W2cAZxbAAr pic.twitter.com/qotp9gBRjM

— My Crossword Maker (@CrosswordMaker) October 6, 2020
Let's face it, schoolwork is stressful for many kids, and homework is a chore that they would rather not face. Why not make them as fun and unique as possible?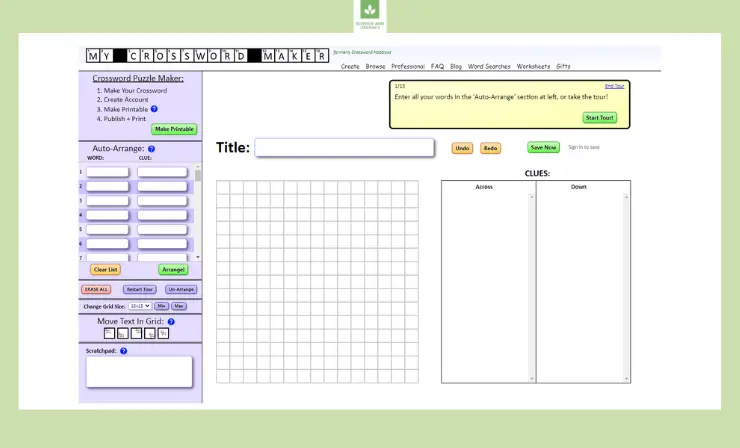 If you're looking for a crossword generator with tons of features and customizations, this is it. It's also a premium service that requires membership. They do offer a 30-day free trial.
This app is best for: Teachers at all grade levels and those who need greater customization. Great for creating puzzles for advanced or older students.
The ABCYa crossword puzzle creator will help you infuse some joy into learning. It's a top-rated app that's well reviewed and widely used.
The auto-navigation function moves you effortlessly through the creation process step-by-step. In fact, it's so fast and easy, you can allow your students to create their own puzzles and reinforce several language arts concepts at once.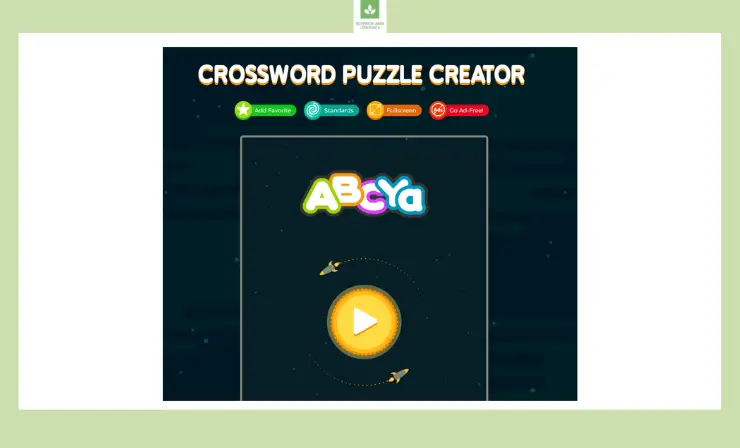 This app is best for: Quick, spur of the moment puzzle creation and advanced students.
Once you've investigated these platforms, you can learn about more helpful teaching apps here.
Choosing an Online Crossword Creator in 5 Steps
Crosswords are just one teaching tool. As you can see in this article, software is absolutely essential in the modern classroom environment.
Online crossword puzzle creators make it easy to incorporate this handy teaching aid into a child's daily routine. But, how do you select the right one for your needs and goals? First of all, you should start with a trusted company that's known for making childhood education fun and unique. The websites on our list have already met that criteria.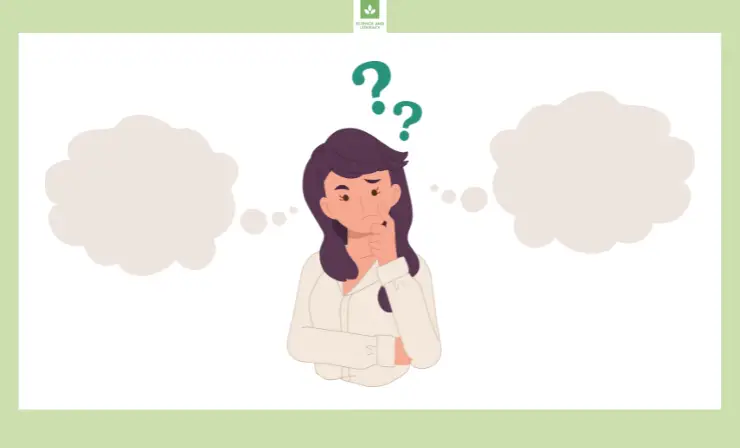 Next, look for ease of use. It does no good to use a puzzle creator that's too hard for the teacher to figure out. Then, you have to look at the technology. When evaluating an app, ask yourself these questions:
Is the website secure?
Will you have to pay to generate puzzles?
Can they be printed out or used on a variety of devices?
 What kind of customer support is available if there are issues with the puzzle generator?
 What about accessibility? Can puzzles be adapted for visually impaired students or those with learning disabilities?
The right software will allow you to quickly generate puzzles at different skill levels and make them available in a range of formats.
Useful Recourses
Final Thoughts
You'll find that the right teachers' crossword maker is an invaluable tool that can liven up even the dullest subject matter. They have the added benefit of reinforcing critical subject matter and key points.
Puzzles are also a great way to give kids a break from textbooks and technology. Let's face it, schoolwork is stressful for many kids, and homework is a chore that they would rather not face. By incorporating puzzles into their studies, you'll engage them in a passive way that's fun and energetic.
Best of all, these online makers can be reused or easily updated to align with each new topic or school year!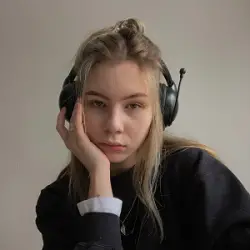 Latest posts by Paulie Ivanova
(see all)