As online learning has become more popular, teachers are increasingly turning to online resources for their classrooms. One of the most important online tools for teachers is a free plagiarism checker. With this tool, teachers can quickly and easily identify any instances of plagiarism in student work, ensuring that all students are submitting original content that adheres to academic standards.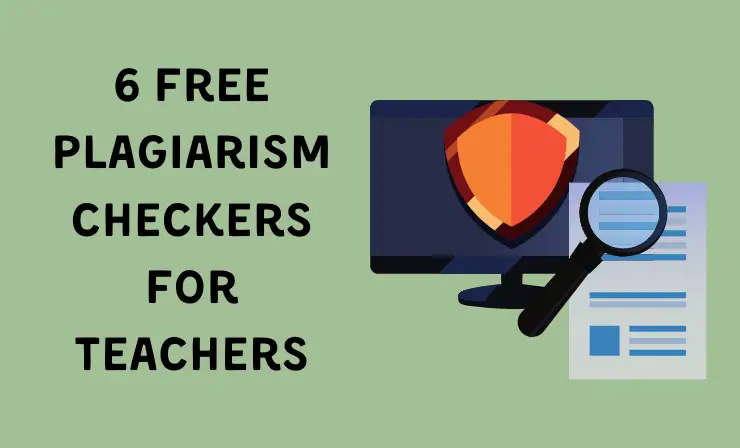 In this article, we will explore the benefits of using a free online plagiarism checker and discuss how it can help educators create an educational environment based on integrity and honesty and after reading this article, you'll know about these free plagiarism checkers:
1. Grammarly — detect plagiarism from billions of web pages
Grammarly Plagiarism Checker is an excellent free resource for teachers to quickly and easily check their students' assignments for plagiarism. It helps educators identify unoriginal content in student projects, helping them to ensure that the work they receive is original and free from any potential copyright infringement issues.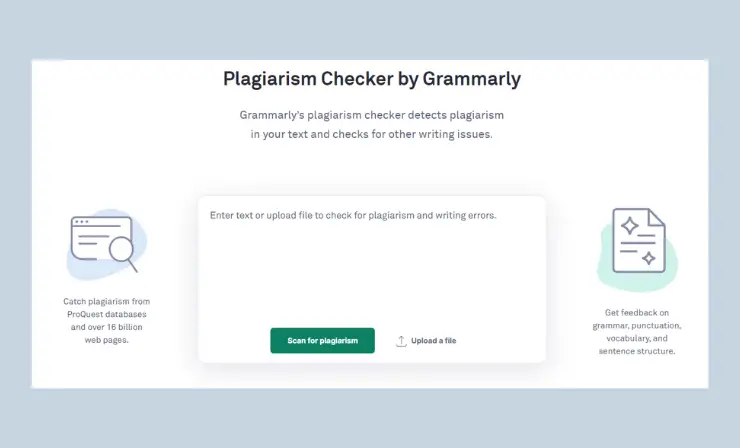 Why choose Grammarly Plagiarism Checker:
It is free and easy to use.
The plagiarism detection process is quick and accurate, providing reliable results in a matter of seconds.
You can check multiple documents at once, which saves time when reviewing student assignments.
Features:
Grammarly Plagiarism Checker offers an in-depth analysis of potential plagiarized content, providing detailed information about the source and match percentages.
It also detects unoriginal text in digital documents such as PDFs, images, and e-books.
The free version allows up to 5 searches per day, while the premium versions offer unlimited checks.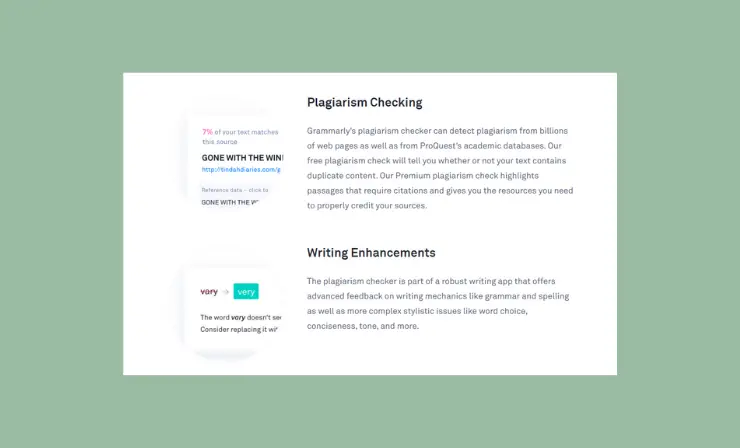 How does it work?
Grammarly proactively checks your writing against an unprecedented 16 billion web pages and ProQuest's vast academic paper database. When matches are found,  plagiarism alert feature flags any potential issues immediately so you can revise with confidence!
After extensive testing across multiple platforms, Grammarly Plagiarism Checker proved itself to be an effective tool for detecting plagiarized text and its source in 86% of cases. Nonetheless, it is important to remember that even with the help of this technology human ingenuity may still prevail when attempting deception; manual modifications or specialized paraphrasing tools could have a hand on outsmarting any existing program today.
2. Turnitin — empower students and teachers
Turnitin is a free plagiarism checker for teachers that helps build integrity and trust in the classroom. It provides a comprehensive set of tools to detect, deter and prevent plagiarism by enabling educators to spot unoriginal work quickly and easily. The software uses powerful algorithms to compare submissions against its comprehensive database of web content, previously submitted student papers and a variety of academic journals.
In this video, you can find a guide on how to use Turnitin.
Why choose Turnitin:
Comprehensive database of web content, previously submitted student papers and a variety of academic journals
Automated feedback on student writing
Ability to detect and compare text from billions of webpages
Originality score report that identifies the amount of matching content in each paper
Features:
Comprehensive citation and similarity reports
Easy-to-use interface that allows teachers to grade papers quickly
The ability to detect and compare text from billions of webpages, student papers, and articles.
How does it work?
Turnitin offers an Originality Report feature to help instructors detect academic misconduct. The report calculates the percentage of similarities between any submitted work and other sources, which can aid in confirming or questioning a potential breach. However, due to its adjustable settings such as citations and quotations, it is ultimately up to the instructor's discretion when evaluating multiple reports like Document Viewer that highlights discrepancies through excerpts from found sources.
3. Unicheck — helps to achieve authenticity
Unicheck is a free plagiarism checker for teachers and other academic professionals. It has a range of features that make it an ideal choice for teachers.
Unicheck's main feature is its advanced plagiarism detection engine, which uses algorithms to detect even the most subtle cases of plagiarism in text. It also offers a range of useful capabilities, such as automatically detecting citations, formatting styles and duplication between documents, as well as checking for potential plagiarism in multiple sources. Unicheck also allows teachers to customize their settings and preferences, so they can focus on specific types of plagiarism or particular sources.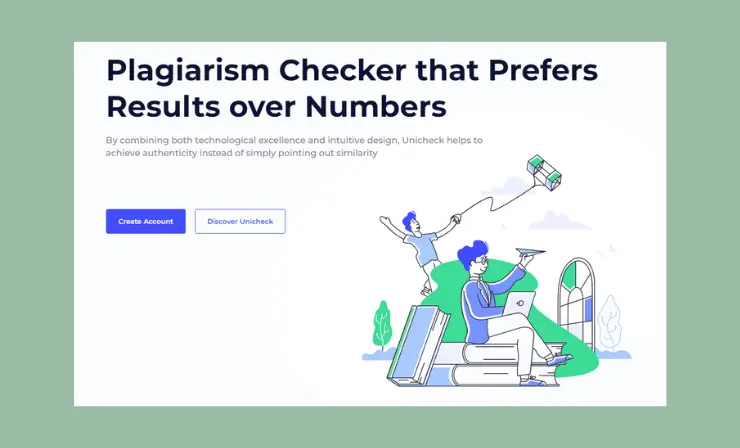 Why choose Unicheck:
Free plagiarism checker for teachers
Efficient and accurate way to detect and prevent plagiarism
Unique algorithm that provides detailed results
Free demo version
Features:
Scan multiple documents at once
Customize settings to detect plagiarism
Free tutorial and in-depth guide
How does it work?
Unicheck makes plagiarism checking remarkably easy and straightforward. With a few clicks, you can automatically detect potential cases of duplication in your work – regardless if it's written on their website or through popular office programs. Thanks to modern integrations with learning management systems, Unicheck allows for continual monitoring during the writing process, which eliminates cumbersome delays from one-off inspections down the road.
4. Quetext — all instances of plagiarized writing
Quetext offers an efficient checking process with its Deep Search technology and color-coded feedback, making it easy to spot any potential issues. With their free plan of 2,500 words a month and the Pro subscription of 100K for only $9.99 per month, you can reap all the benefits Quetext has to offer – including citation assistant features and originality reports that are available for download.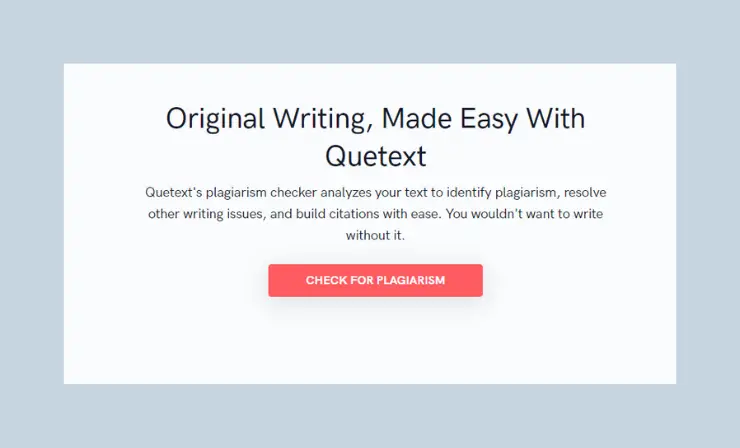 Why Choose Quetext:
Quetext free plagiarism checker is a must-have tool for teachers.
It provides them with quick and accurate detection of potential plagiarism in student assignments.
With Quetext free plagiarism checker, teachers can easily identify any copied text without having to manually compare each sentence.
Features:
Deep Search technology
Light speed recognition
Privacy comes standard
How does it work?
Quetext's plagiarism detection tool enables users to easily scan documents and attribute sources without worrying about triggering false positives. With the click of a button, you can exclude entire URLs or domains from your search results ensuring that your data remains clean and accurate for better skills personalization and services optimization.
5. Scribrr — detect plagiarism accurately
Scribbr plagiarism checker, powered by Turnitin, is the leader when it comes to accuracy. It can alert you if your writing is similar to existing content in its database and even show you where they match up! With the Sources Overview feature, identifying the top 5 sources that overlap with yours so easily, citing those properly becomes a breeze. Make sure not to miss out on this handy tool – use Scribbr today for error-free work every time.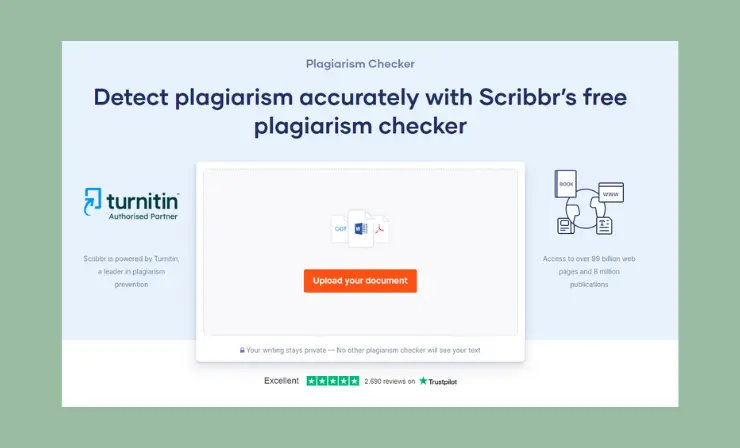 Why Choose Scribrr:
Easy to use
Safe & secure
Cost-effective
Features:
Teachers can choose either the free version or one of the premium versions to customize their anti-plagiarism efforts according to their needs.
The team behind Scribb provides support as well as useful tips for teachers so that they can effectively detect any form of academic dishonesty from students' work
All data uploaded on Scribb remains safe and secure so that it does not fall into wrong hands at any cost
How does it work?
Scribbr offers the perfect solution for all your document needs! Get professional editing, plagiarism checks and formatting help – with just a few clicks. Whether you contact their editors or take advantage of their comparison tool to make sure your work is original, they offer reliable support every step of the way. Their services are affordable too – instead of per page charges like most essay writers use, Scrib br prices based on word count starting at $0/word plus deadlines depending on difficulty level.
6. Plagamme — scan your text
Plagramme.com is the ultimate plagiarism checking resource now available to everyone! Quick and accurate, it offers free scores for documents up to a hundred pages long. Why not try out our fast service today – with no sign-up required? Register for access to even more features at Plagramme.com and start submitting your work confidently.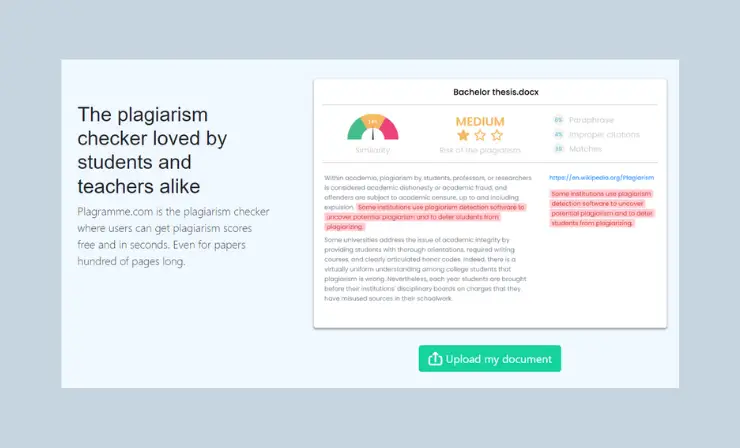 Why Choose Plagamme:
Free plagiarism check for teachers, professors, lecturers
Real-time search technology
Verification against more than 80 million scholarly articles
Features:
Check documents for plagiarism
View detailed plagiarism reports
View different plagiarism scores
View original sources
Get higher plagiarism check priority
How does it work?
Plagramme is an invaluable tool for students and professionals alike, offering free checks of any document against a vast database. In addition to providing useful information on potential plagiarism, documents can also be downloaded in DOCX format which allows users the chance to make corrections without having to worry about accessing or editing files. For people requiring additional features such as reporting, payment must be received before services are rendered.
What Percentage Of Plagiarism Is Acceptable?
Academic institutions consider any plagiarism percentage beyond 15% to be a cause for serious concern. A score of 20% and over is alarming, as this indicates deliberate attempts by the student to deceive their instructor through plagiarizing text material. Such acts are punishable offenses that can have far-reaching consequences in terms of academic integrity.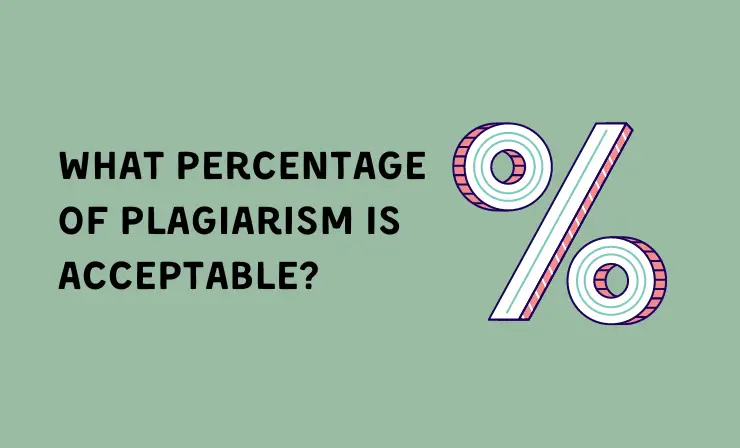 As we begin a new academic year or semester, it is essential to review plagiarism policies with students. Penalties for non-compliance can vary drastically and may include drastic measures such as expulsion; however, having an understanding of the potential consequences could act as a deterrent before turning to unscrupulous methods.
To further prevent these practices, try avoiding repeating projects from previous years' curriculums in order to minimize familiarity amongst peers – consider allowing students access to online originality checking tools prior to submitting works, which would enable them verify that their assignments meet established benchmarks without sacrificing integrity along the way.
I advise you to show this video to your students.
It is important to teach students not to use plagiarism because it means taking someone else's thoughts and words without giving them credit. This can be wrong and can get people in trouble.
Useful Resources
Conclusion
We've outlined the top 6 free plagiarism checkers available to teachers today, which should make it easier than ever to detect any copied content in student assignments. With these free tools, you won't have to worry about spending money on expensive software or dedicating time manually checking each assignment yourself – simply upload your documents and let the free plagiarism checker do its job! So what are you waiting for? Start using one of our recommended free online plagiarism detection services now and get peace of mind knowing that all submissions from your classes are unique!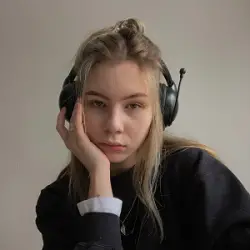 Latest posts by Paulie Ivanova
(see all)