When we think of good sound at school, we usually mean the tone of voice in the classroom and in the playground. Today, however, by good sound I mean the sound produced by voice amplifiers and microphone systems. Undoubtfully, we teachers want to use technology in the classroom as perfectly as possible.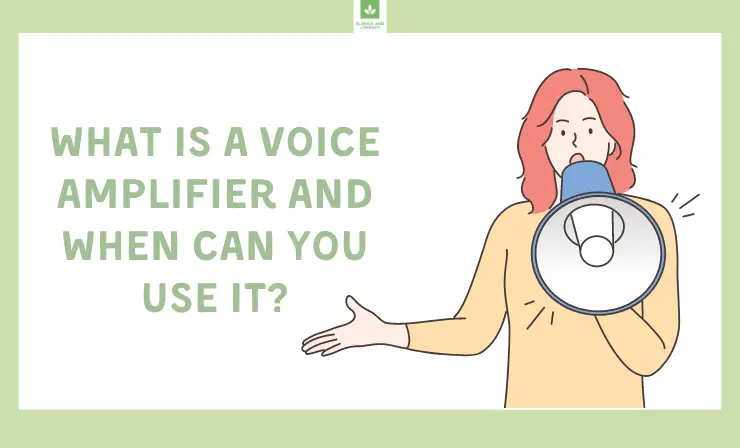 A portable voice amplifier should not be missing at school. They can be used in practically every subject. Teachers can give free rein to technology and creativity. Whether in the cooking club, during school sports or in the great outdoors, these devices open up many possibilities.
In this article, you'll learn:
What is a Voice Amplifier and When Can You Use It?
While some people might think voice amplifiers and microphones are one in the same, they aren't. Microphones are often a component of voice amplification systems, but voice amplifiers in general are their own type of device.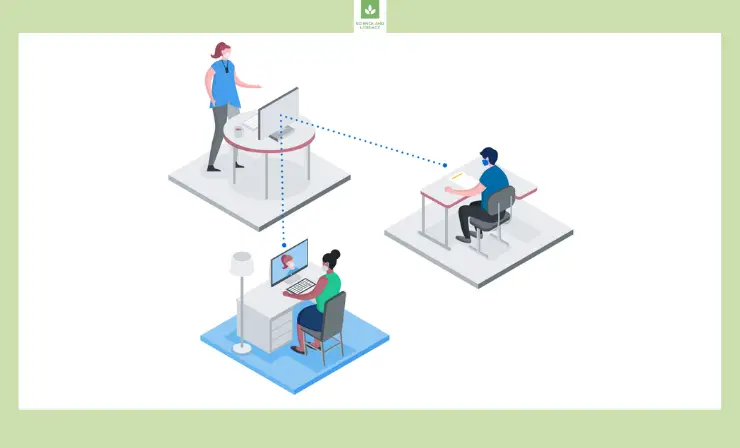 In a classroom, voice amplification technology usually works by connecting a wireless microphone worn somewhere on the teacher's person with speakers throughout the classroom. This type of technology can be installed in virtually any type of classroom, large or small.
While most people might assume that voice amplification devices or speech support devices should only be used in a large lecture setting, that's simply not the case. In modern teaching, especially with face masking and students with varying hearing abilities, voice amplification can be a fantastic accommodation in a classroom of any size.
With the return to in-person teaching and many teachers wearing a mask in the classroom, voice amplification is more important than ever. If you want to see more info about which voice amplifiers work best with masks, check out the YouTube video above.
Of course, we would also like to take a closer look at certain subjects in which microphones should be actively used. This is the subject of music, for example.
Many schools and music teachers offer music classes in addition to the actual music lessons. Then, of course, enough equipment should be purchased so that all children can actively participate. The sound and the voice of the teacher are also part of physical education. When dancing, but also during soccer training or all kinds of games, a good sound is just as much a part of it.
Voice amplifiers and microphone systems can actually be used in any school subject!
3 Benefits of Using a Voice Amplifier at the Lessons
So what does the use of these super devices in the classroom give us, teachers? Let's figure it out.
1. Background Noise and Bad Acoustics in the Classroom
One of the major benefits of using a voice amplifier in the classroom is that it can help counteract background noise and bad acoustics in the classroom. In many school classrooms, materials used in construction have fostered a poor acoustic environment. Combine this with a noisy classroom and it can be very hard for students to hear the lesson. Using a voice amplifier is a great solution for this!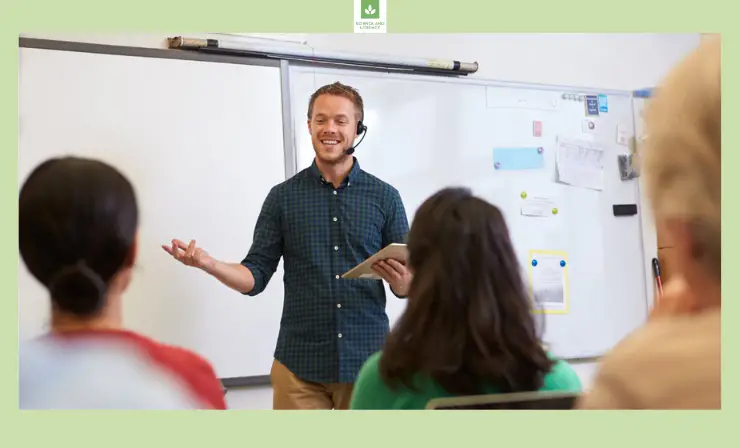 2. Hearing Loss in Students
Another reason that you might want to consider using a voice amplifier in your classroom is that hearing loss in students is much more common than one might think. It's estimated that 14.9% of school children in the U.S. experience some level of hearing loss. By using a voice amplification system in your classroom, you can help students who might have otherwise had a hard time hearing the lesson.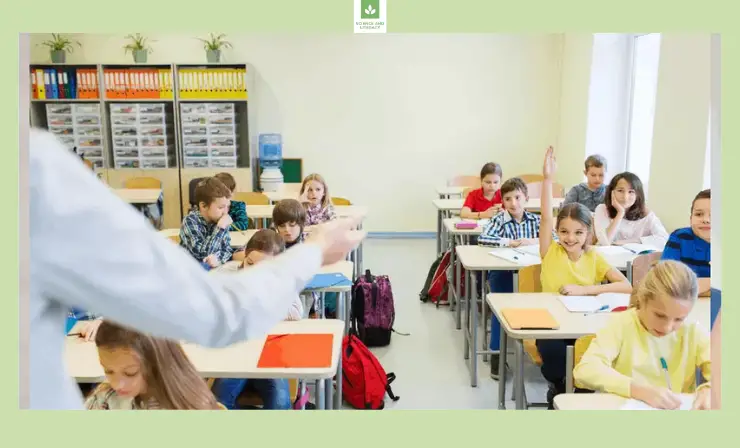 3. It Helps You Focus on Teaching
The next benefit of using voice amplification in the classroom is that it helps you focus on what's important: the lesson and your students. Every minute you spend worrying about being heard or focusing on being loud enough for your students is a minute that could have been spent with greater focus on the teaching at hand. If you find yourself getting a sore throat from raising your voice as a teacher, voice amplification might be for you.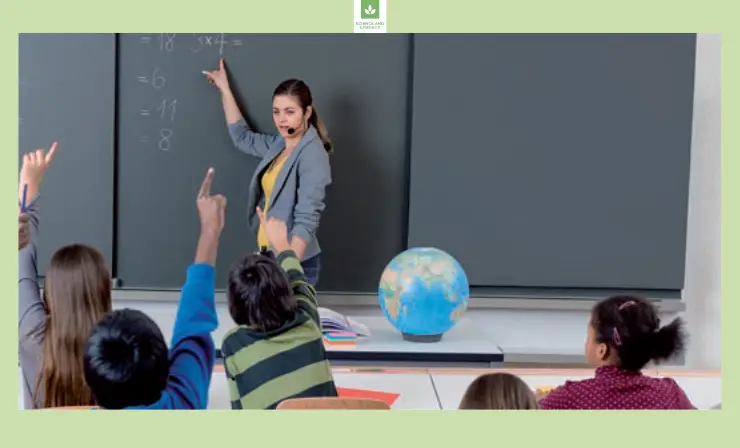 If you want a quick overview of the benefits of using a voice amplifier in the classroom, check out this short YouTube video. This video goes over the ways you can protect your voice in the classroom with voice amplification:
Another device that can have great benefits when used in lessons is a document camera. Check out our list of the best document cameras for teachers here!
In addition to amplifying your voice in the classroom, you might also want to work on tone of voice when speaking to your students, which you can learn in the above video. Tone is very important in teaching, and having a good, inviting tone can help students focus on your lesson with ease.
If you're looking for a voice amplifier that fits all your needs, you may find your one and only in our article.
Useful Resources
Conclusion
No matter in which subject or in which club you use these small technical aids, it will be fun. For teacher, such devices are suitable not only during lessons, but also for preparing for them. The possible applications are numerous and varied.
It is also particularly enjoyable for students to be able to work with technology. IT, media and the Internet have become the part of everyday school life. Now it's time to use technology in a targeted and measured way so that children learn more easily and enjoy it more.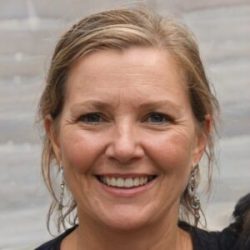 Latest posts by Simona Johnes
(see all)