Involving students in extracurricular activities can offer a wide array of benefits. These include helping students make new friends, explore the subjects and activities that interest them, improve on their time management skills, and more.
One extracurricular activity that can be really beneficial for the students in your elementary school is a drama club.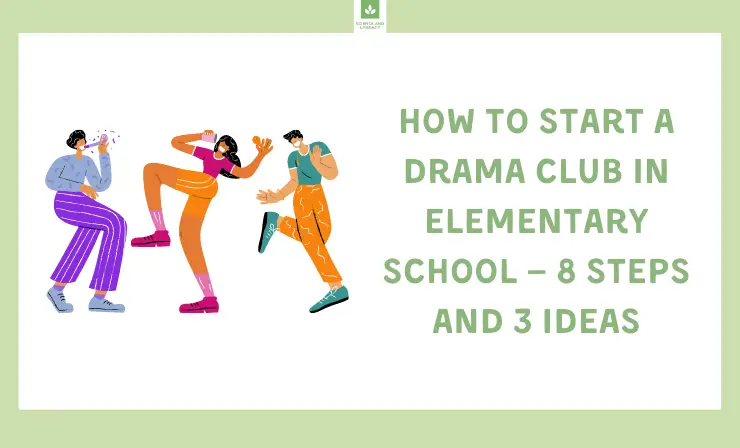 You may associate this type of club with middle school or high school theater productions, but there is absolutely no reason not to start one with elementary school students as well. In fact, there are a lot of reasons you should really consider sponsoring or co-sponsoring a club for drama and the arts at your elementary school.
For many years, I've been the co-sponsor of an elementary drama after school program. I can tell you from firsthand experience that the students not only love participating, but that it also helps them shine and excel. I've even noticed an improvement in the in-school behavior of many of the students in the club!  If you think you'd like to learn more about how to start a drama club in elementary school, I'd love to share my suggestions with you. In this article, I'll help you learn:
What is a Drama Club?
A drama club is an extracurricular activity designed to engage students in the performing arts and theater. Students will learn acting skills, work on building sets and making props, design costumes and makeup and more.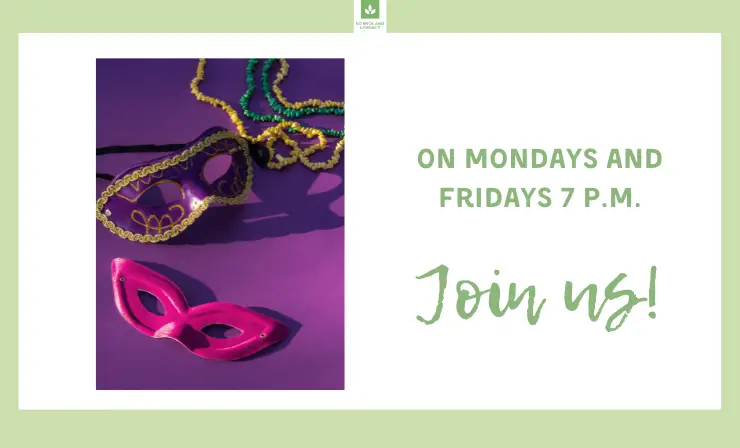 Every drama program is unique, but there are some common themes between them all. Students will participate in various skits and acting exercises, work on memorizing lines and delivering them with expression, and contribute to the production of a final performance.
What are the Benefits of Drama Clubs?
I bet you can probably already think of a few ways a drama program could benefit your students. However, I'm also pretty confident that the list of benefits you think of will only scratch the surface of the many ways elementary school students will benefit from a drama program.Drama and play hold such an integral role in children's early years. 
Below you'll find some of the many benefits that a drama program will deliver to the students at your school.
Increased self-confidence
Improved communication and language skills
Improved concentration
Learning the value of cooperation
Developing an understanding of the world
Enhances creative thinking
Developing emotional intelligence
Children can form lasting bonds and friendships
8 Steps of Organizing a Drama Club in Schools
If you want to organize a drama program for your school, I understand that you may feel very overwhelmed. Where should you start? Are you going to be able to handle everything that needs to be done?It certainly can feel overwhelming, and is a big commitment, but it is definitely doable. Plus, your hard work will pay dividends when you start seeing all the benefits I shared above in your students.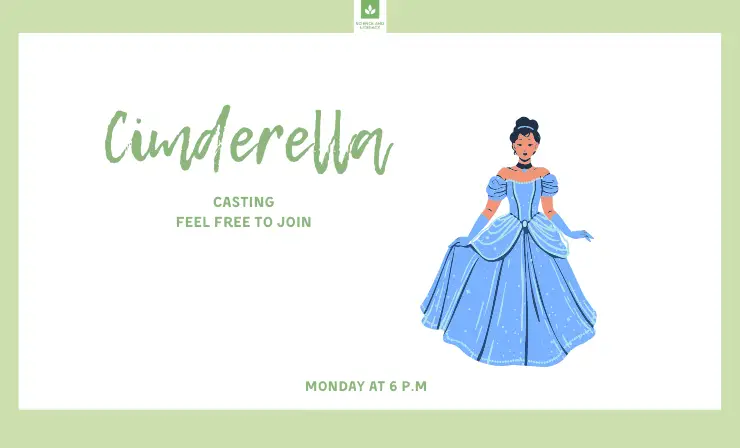 Below are a few tips that should help you learn how to start a drama club in elementary school.
Talk to your school administrator to get approval to run the club:

Be prepared to share how you think starting the club will benefit the students, your general plan for rehearsal schedules, budgets, and performances, and which grades you wish to open the club to.

Enlist help:

While you could run the club by yourself, everything will go more smoothly if you have at least one other staff sponsor. This person can help with running rehearsals, delegating responsibilities to the students, and just giving you another set of eyes to oversee all the students in the club. You can also consider reaching out to parent volunteers or even high school students.

Decide which grade levels to include in the club:

This is up to you. You could decide to let students from any grade join the club, or you may decide to only offer it to upper elementary school students.

Set your schedule:

Determine which days/times the club will meet each week. Pick a date for your performance and make sure it gets on the school's master calendar.

Select and order a script/music:

You'll also need to decide what play you'd like to have the students perform and order the scripts and music needed for the production.

Get students interested in the club: Before sending out permission slips, you want to talk up the drama program to the students in the school. Enlist the teachers of the grades that will be able to participate to talk to their students about the club. You can also consider creating a mini 'ad' to share on the morning announcements.
Send out permission slips: After you've taken some time to get students excited about drama club, send out permission slips.
Get on with the drama: Once you collect the permission slips, greet students at your first meeting and dive right in with having a great time!
This video shares more information about starting a drama program at a school. It may give you a few ideas that can help you get your club up and running.
If you want some inspiration, consider looking at drama programs from other elementary schools, such as Samuel T. Busansky Elementary School.
One of my friends has used the tips and recently started her own Drama Club.
Drama Club began at CGE on Friday. Our future thespians had a great time working through the first step in the process – a table read of the play. pic.twitter.com/gcmCtHgi3z

— Chatham Grove Elementary School (@ChathamGroveES) March 27, 2022
3 Drama Lesson Plans for Elementary School
Helping students get comfortable with acting in front of others is an essential component of any drama program. If you're looking for ideas for your drama program, I've pulled a few lesson plans and activities that you may find useful.
1. Copy Me
Copy me is a fun game that will get kids up and moving while also helping them learn to act using their whole bodies. To play this game, space the students out in front of you, making sure that each student has some room to move.
Then, begin a sequence of motions and have the students copy what you are doing. Start easy. Once students seem to understand the concept, you can add in a few more complex motions.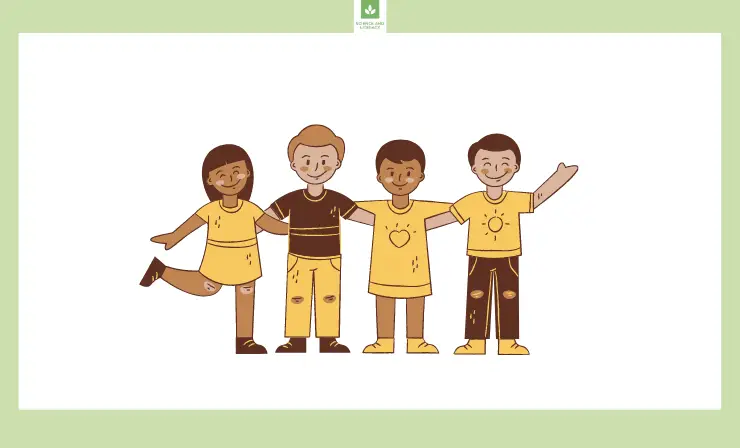 You may also choose to have some music playing during your sequence. Consider the tone and pace of the music, as it can impact the energy in the room. Fast-paced music will likely lead to more energetic movement, whiles slower music may help create a calmer, and more focused space.
If you want to be able to more closely monitor the students and see how they're doing with copying your motions, consider recording yourself doing your sequence. Then, you can play it back for the students to copy and still be able to walk around and check on them. 
Interested in seeing Copy Me in action? Check out this short video from the Singapore Repertory Theatre.
Don't you think this drama lesson will be a big hit with your students?
2. Acting with CJ: Digital Acting Classes for Kids
This digital acting class from Acting with CJ would be great to play during one of your first meetings with the students in the club. It goes through some breathing and voice exercises and movement exercises to get students warmed up.
Then, students will learn about a game they can play to practice their acting skills called "Don't Sit on the Chair." In this game, students will need to pretend something will happen to them/change who they are if they sit in the chair, and then take on that new persona.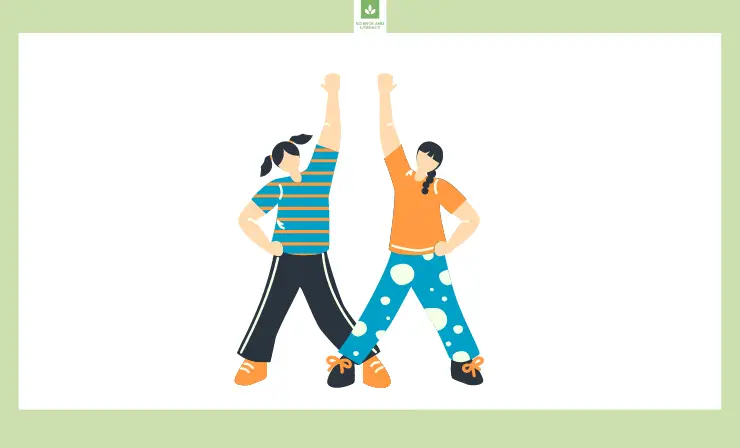 The video also includes a section on looking at scrips and learning how to read and perform them. CJ explains how the way you read the written lines will vary depending on the context of the script.Finally, she also shares a little bit about the important role of a director in communicating the vision for the play and how lines should be read.
Here is the video of the digital acting class from Acting with CJ that you can share with your students. I find her to be very engaging, and I'm sure your students will as well.
How do you see using this video lesson with your drama students? You could even spread it out over a few days and use what CJ says in each section as an overview, and then give students time to practice what she is discussing.If you have an interactive whiteboard, streaming the video to the big screen could help students clearly see everything CJ is doing. 
3. Tableau
A tableau is a motionless figure designed to represent part of a scene from a story. In this lesson, you'll help students learn about tableaus and how they can be an important part of acting and theater.Select a few paintings or images that depict a number of people in different pictures. Use your document camera to display the images for everyone in the class to see.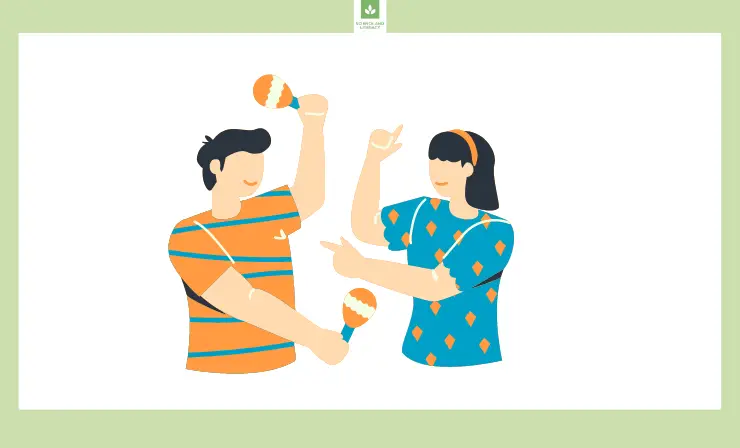 Discuss what could be happening in the picture based on the position of each individual.
Then, tell students that they are going to get to work with a group to create their own tableau. Choose a poem with good imagery, and assign each group a group of lines to use as the basis for their tableau.Give groups about five minutes to work together and create their tableau to match their part of the poem.Once the groups are done, they can present their tableau as you read their section of the poem. You can also have groups share which words in the poem were the most influential in designing their tableau.
This video from Olivia Voice and Drama shows you what this tableau lesson could look like with your drama students. The teacher in the video uses the poem "The Fisherman" by Abbie Farewell Brown with her students. You may choose to use this poem as well, or you may find another that you want to try with your students.
I think this drama exercise can be very helpful with getting students to think about they can use their bodies, in addition to their voices, to convey meaning and share important details with their audience.
Useful resources
Elementary School Drama Programs – Final Words
Do you feel that you now know how to start a drama club in elementary school? I hope you've found my suggestions useful and inspiring! Are you excited to help the students in your school experience the joy and benefits that come with being a part of a drama program?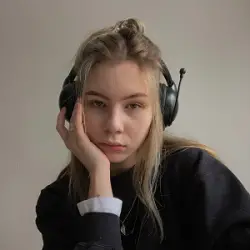 Latest posts by Paulie Ivanova
(see all)